Access All Areas: Moderat, Jessie Ware and Kate Boy in Podgorica
Electronic Beats' festival season got off to a flier last night in Podgorica with storming sets from Kate Boy, Jessie Ware and Moderat.

As sun set on an overcast Friday night in Podgorica, an undeterred local crowd was bolstered by those who had travelled from far and wide for some quality entertainment in Montenegro's capital. With the live sets promising a soulful melancholy as much as more physical beatwork, the captivated audience filled the Stadion Malih Sportova with a party spirit that was unmistakeably sophisticated.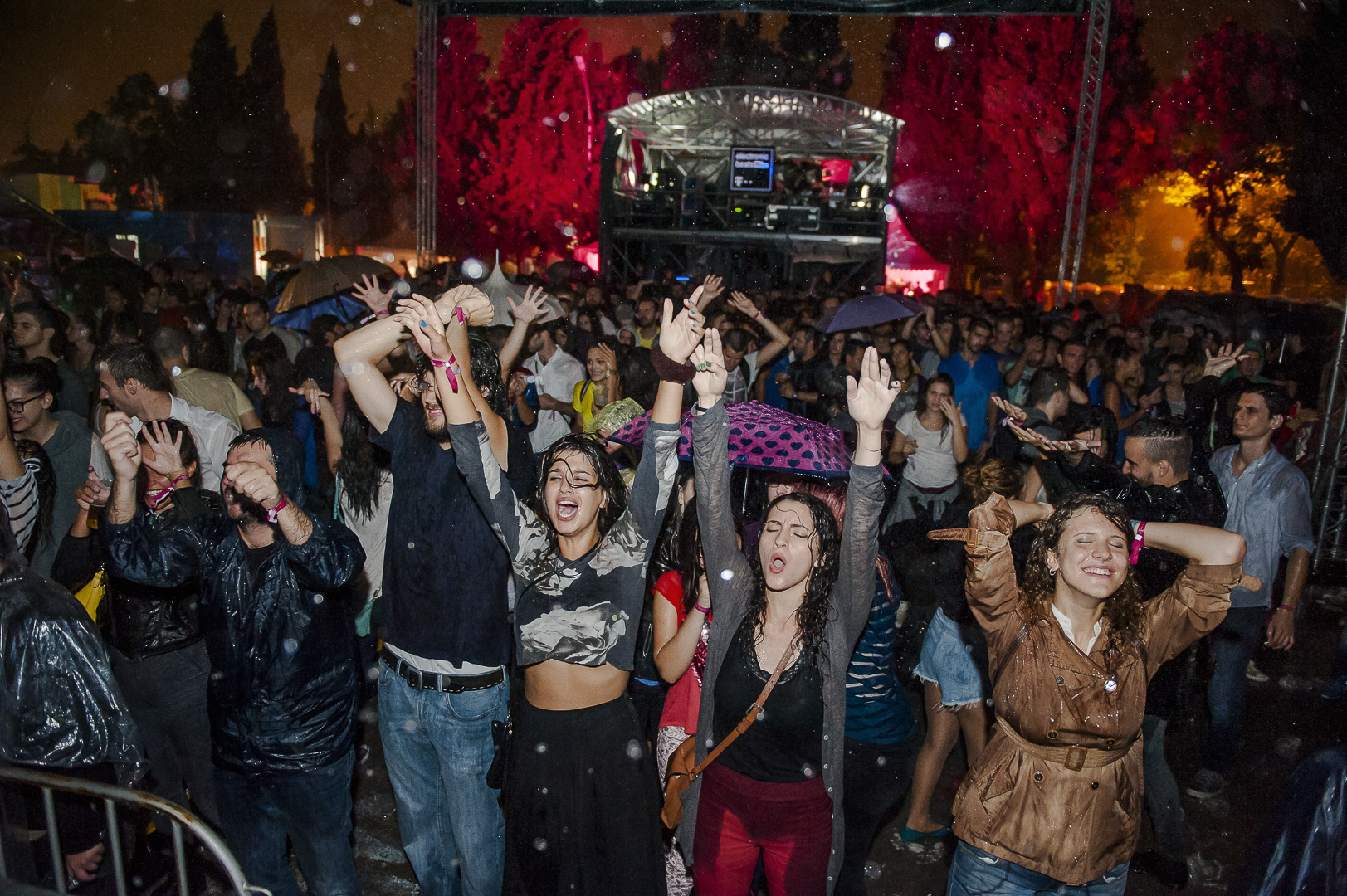 Photo by Darko Jovanovic
First up after local warm-up act Deep Thoughts, Stockholm trio Kate Boy showed why their debut EP Northern Lights has been pricking attentive ears since its 2013 release. They showcased tracks from their forthcoming album, which addresses issues both political and personal that have motivated them during their extensive time on the road. What comes across most, however, is that these three know how to work a crowd. The group set the mood with synth-pop hooks and dark, atmospheric bass lines, winning over the growing audience impressively so early on in the evening.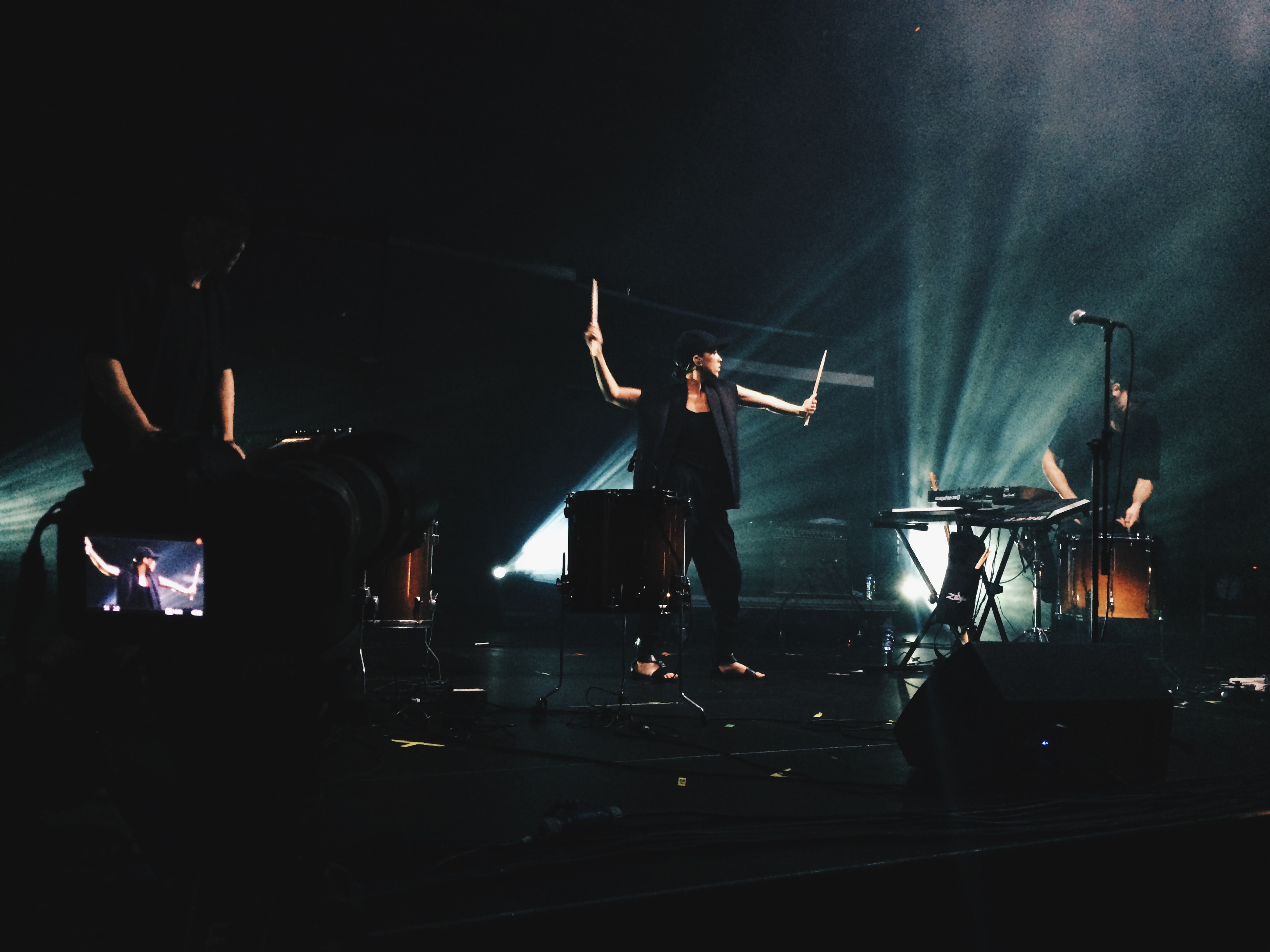 Photo by Jannik Schaefer.

Jessie Ware's Devotion was one of 2012's most loved releases, meshing heart-on-sleeve vocals with wily guest productions from some of the UK's most burgeoning electronic talent. Tonight, there is a maturity to Ware's performance which confirms her place as a pop star with real longevity, and not simply a promising newcomer. It's her first time in the country, having only previously seen it on Casino Royale, but she immediately connects with the Montenegrin audience, who are finishing her lines for her from the word go. Remarkably, unheard material from the singer's forthcoming album Tough Love receives a response as rapturous as her hits.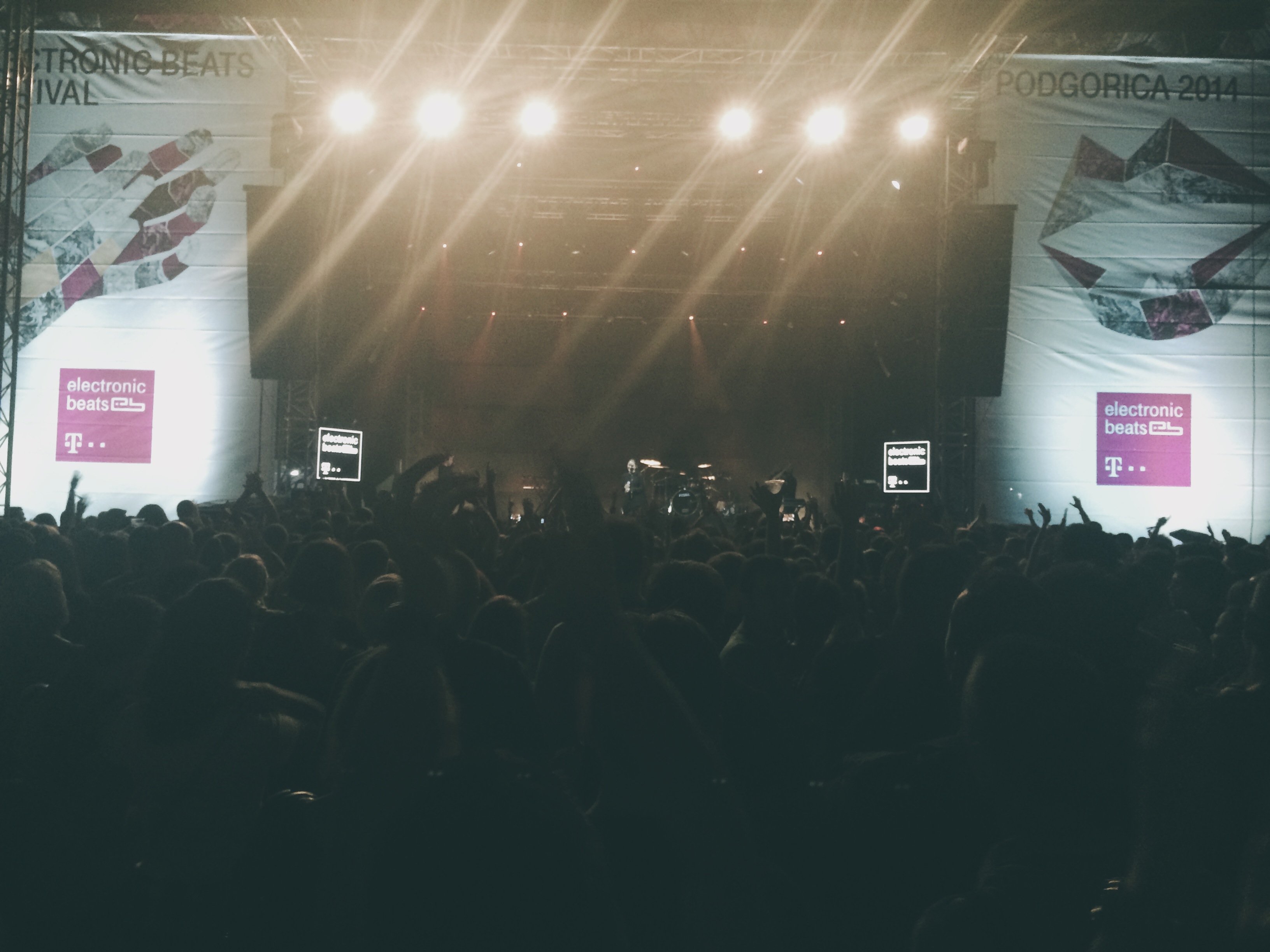 Our love for Moderat is hardly a secret, and once again their unstoppable live show provided some proper fireworks at the night's climax. As we entered the wee hours of the morning the local revellers rain-danced with the band through monsoon conditions, who packed punches with yearning vocal and pummelling bass frequencies.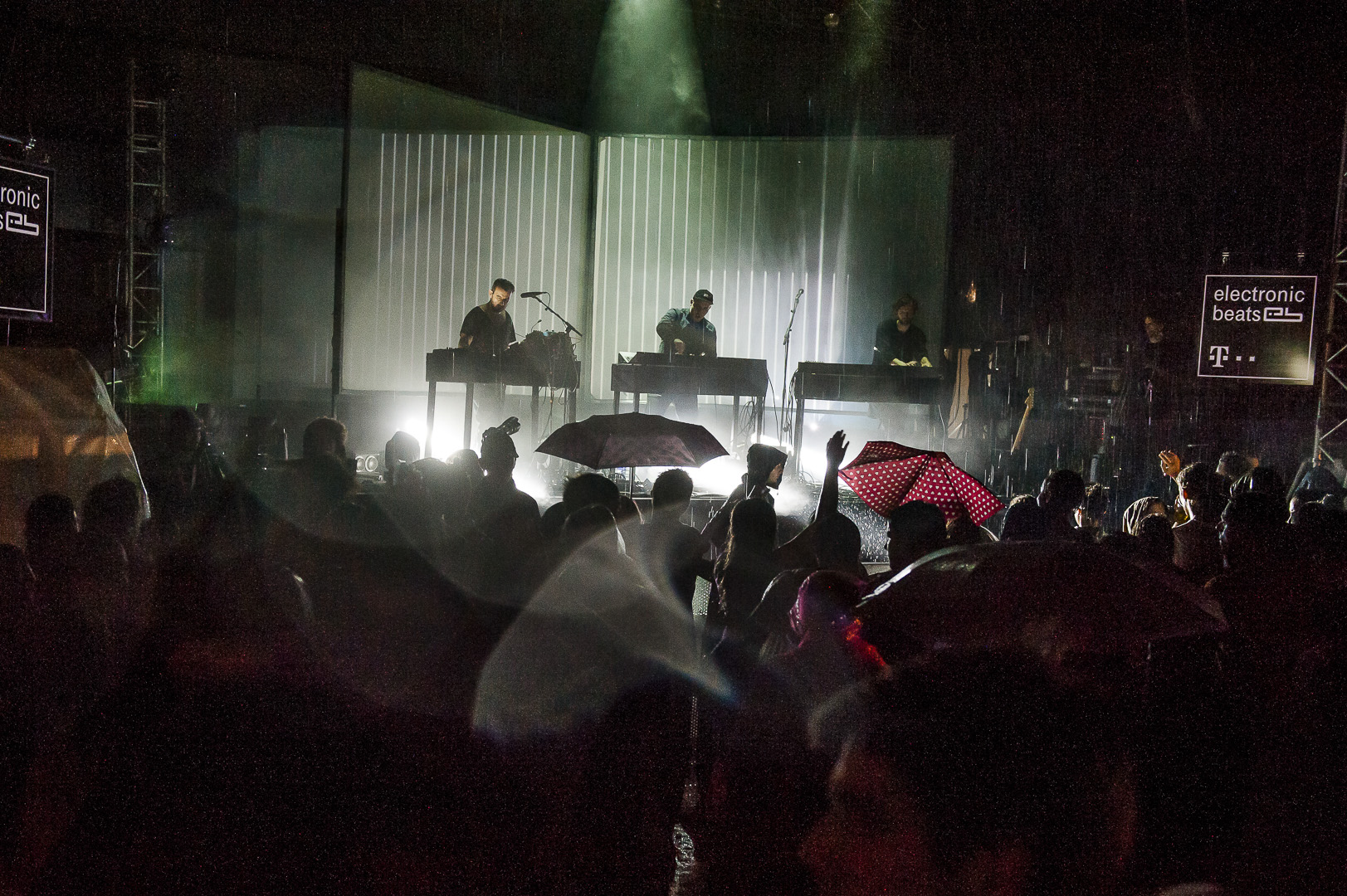 Sascha Ring (Apparat), Gernot Bronsert, and Sebastien Szary (Modeselektor) have played on many an appreciative stage worldwide, and they took a moment backstage to tell us what continues to make the electronic supergroup continue to hum:
How has the show changed during your time on the road?
GB: Well it took us twenty shows to find a way to play the music live in connection with the visuals, which was something we also had to take care with. After finishing recording the record it takes a lot of time and energy to prepare a live show. We have no 'master plan' it's just trial and error, so that's why we always play our first shows far from home! For this record it was in the US.
How does it feel when you return to working as Modeselektor, has your approach changed?
GB: It's not easy I guess. We started Moderat because we got tired of the evolution of electronic music, and Modeselektor stands for something which is within that universe. For now, we are not going back to Modeselektor. We are back in the studio trying to make some new Moderat music but also preparing a new live show for next summer with a guy called Siriusmo, and it's just for fun. I don't want to put myself under pressure with Modeselektor so it's all about fun and having a good time. We have no visions about new Modeselektor music so that's why we're in the studio with Moderat right now.
That's where the visions are?
Of course!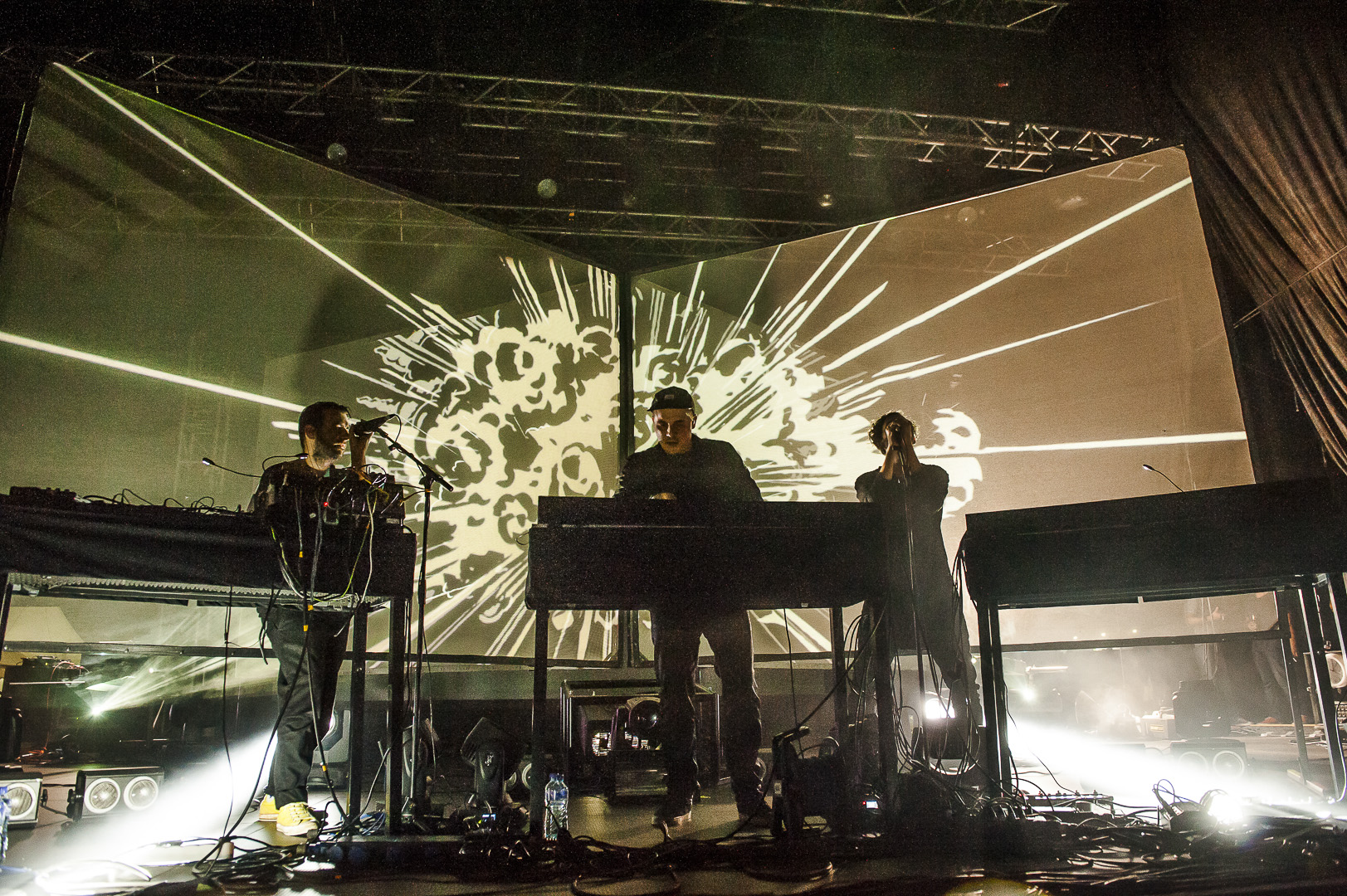 Photo by Darko Jovanovic
For more, check our Facebook and Instagram pages. Video coverage from the festival coming soon!
Published September 13, 2014. Words by jannik.