Alone Together With 18+
18+, a formerly anonymous futuristic R&B duo that released its debut LP Trust via Rob Booth's bountiful Houndstooth label last fall, has stirred interest with a series of uncanny videos and steamy tunes.
Ahead of their performance at the CTM Festival last weekend, EB Contributor Russell Dean Stone contacted them online to glean a better understanding of how the pair's distinctly millennial visual art, music, and creative process reflect the ways virtual communication has transformed contemporary socialization.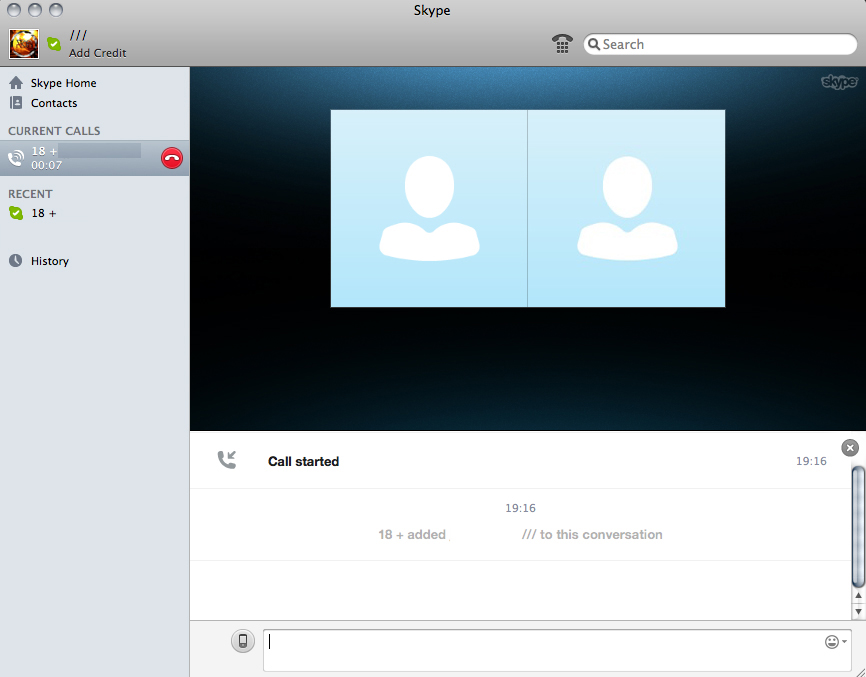 An interview with the electronic R&B visual art/music duo 18+ involves a faceless Skype call. Its constituents won't abide by a webcam, so it's just their familiar voices travelling through the lonely Information Highway.
The solipsistic experience of chatting with them over the Internet fits for a band that deals in the currency of expressing secrets remotely via freaky cybersexual electronic R&B. 18+ is a platform its members use to navigate the ambiguous grey areas and paradoxes between public and private spheres of technologically-mediated socialization.
"18+ gives us room to express ourselves in an intimate way without the feeling of embarrassment or the immediate social ramifications of our thoughts," offers Justin Swinburne, who works in conjunction with Samia Mirza under the 18+ moniker.
His remarks indicate the changes digital media have wrought on the relationship between personal identity and social interaction. Everyone who's created a Twitter account or Facebook page is confronted with the task of representing their "real life" personality online and the possibility to do and say whatever they please if they operate under an anonymous pseudonym, as did Swinburne and Mirza when they launched the 18+ project in 2011. The pair's early recordings, a trilogy of mixtapes titled M1xtape, Mixta2e, and Mixtap3, appeared under the nondescript and incestuous monikers "Bro" and "Sis."
"The Internet allows you this moment where you can be by yourself but still communicate private moments," Swinburne explained.
The paradox that 18+ tells its secrets in public informs the duo's creative process of making music, videos, live performances, and artist personas. It also plagues the lonely hour when you're sitting in front of the cold halation of a computer screen, sharing your secret thoughts, feelings, fantasies, and nude photos. It's a public—or at least semi-private—disclosure that still feels like a personal moment, and that can cause some cognitive dissonance between the feeling of isolation and the reality that your laptop is connected to billions of others.
Likewise, listening to an 18+ song feels like intruding on a clandestine moment even though they're widely distributed via labels like Houndstooth, which recently released the duo's debut LP, Trust. The tracks feel illicit because they're steamy bedroom jams function as explicit confessions. On "Midnight Lucy," an XXX cut from Trust, Mirza murmurs the lines "Licking on her clit saying, 'Come here, kitty kitty cat.'"
Aside from the racy lyrics and textural production, 18+ tunes are also quite literally bedroom jams. After all, they were recorded in the solitary confines of Swinburne and Mirza's bedrooms, which were located on opposite sides of the country while they were recording much of the material for Trust. The long distance collaboration began after the pair graduated from the School of Art Institute of Chicago; Swinburne moved to New York while Mirza ended up in Los Angeles. Although both of them now live in LA, they still prefer to work on music in secluded environments and pass their projects back and forth.
"Even when we've stayed together for a period of time, we couldn't do it if the other person was around," Mirza explains. "Our parts in 18+ happen very privately."
Their creative collaborations are thus intimate artistic conjugations mediated by fiber optic cables, remote romps during which they expose denuded fantasies and unload into each other's inboxes. Their method of collaborating on sultry songs from separate rooms mirrors the transformation of physical intimacy with the rise of cybersexual technologies like remote-controlled vibrators and teledildos, which allow long-distance couples to get each other off from afar using futuristic, gender-adapted sex toys that match one user's strokes on a silicone dick with pumps on a partner's faraway fleshlight in real time.
18+ music videos represent another mixed ground between private and public life. The video for "All The Time" splices images of gyrating, big-titted computer-generated avatars into home footage, which has the uncanny effect of alienating the familiar as it familiarizes the strange. The duo's aesthetic often mixes CGI humanoids with images of real-live people and recalls the unsettling visuals that the revered "post-Internet" artist Jon Rafman made for Oneohtrix Point Never's track "Still Life." The creepy clip depicted the secluded millennial settings from which we privately participate in public discourses, like a bedroom broadcasted via webcam or a keyboard and desktop computer covered in crumbs and detritus.
"That scene [of visual artists] is very much like the people we went to school with, that sort of stuff has always been around us in the atmosphere," Justin says.
Avatar artists like 18+'s Bro and Sis have become staple figures in the fabric of contemporary pop culture, from the Gorillaz to the 3D hologram pop star Hatsune Miku and Arca's uncannily sexual representations of the online alter-ego Xen. Perhaps we're headed for a future in which we feel the need to adopt virtual disguises in order to feel safe when we bare our souls. The merging of bodily organic humanity with synthetics and rapidly accelerating technological cerebral experiences seems like an inevitable future, and one that 18+ are prepared for. When Mirza tells me that "We don't speak that much, unless it's necessary," I can't help thinking they know what's coming.
Just before we disconnect, Justin drops me one more quote for the piece. It's been clear all along that they are both slightly uncomfortable going through the motions of doing press, and they sound like they're a second away from sighing at any given moment. Maybe they think interviews are an unnecessary distraction, or maybe it's part of the persona.
"I feel like we've said too much," he laughs. It's a flippant comment, but I think he means it.
This article was written by Russell Dean Stone.
Published February 03, 2015. Words by EB Team.