An interview with Brandt Brauer Frick
Daniel Brandt, Jan Brauer and Paul Frick (from left to right) of the Berlin-based Brandt Bauer Frick Ensemble have rented a huge loft in hipster-friendly Neukölln that they use as a rehearsal space and recording studio. The place is packed with classical instruments and digital equipment—not surprising, considering the group has built a reputation on creatively blending electronics and acoustic sound. Jan Brauer offers a bottle of imported Czech beer but doesn't allow anybody in the house to smoke, not even weed, as it's winter in Berlin and smoke tends to stick when it's snowing in March. Apropos Winter: Brandt Brauer Frick have aptly called their new album Miami, as in Miami Beach. The album features guest appearances by Om'Mas Keith, Erika Janunger, Jamie Lidell, Nina Kraviz and Gudrun Gut. Om'Mas Keith's wrote a behind-the-scenes recommendation of the record here.
Electronic Beats: You recently played Montenegro for the first time as part of Electronic Beats Festival, how did you find it?
Jan Brauer: First of all, the airport of Podgorica—formerly known as Titograd—has a very small tower. A nice one though, I took a photo of it.
EB: Which you published on your blog.
JB: How do you know?
EB: I read you blog because I like airports. I really enjoyed the Fischli & Weiss book 800 Views of Airports—they shoot these typical airport scenes, for example the view from an airplane window or from a gangway, but everything shot with a high resolution camera, so without the iPhone aesthetic you might expect.
JB The airport in Podgorica is pretty small, so the tower isn't high. It's a small square tower, rather unspectacular compared to other, more impressive towers where its obvious someone put a lot of thought and design into making a certain architectural statement. In Montenegro this tower was rather more functional.
EB: Do you have a "favorite" tower?
JB: That's probably the one in Shanghai! In China they have a lot of very impressive towers and Vienna has an awesome one too. That one rather looks like a skyscraper somewhere in a skyline. Also the one here in Berlin TXL has a very retro-futuristic charm. It's great that you ask all this—honestly.
EB: Why? Because music is all about repetition?
JB: I just like serials. I'm a lousy blogger though. With Brandt Brauer Frick we've probably seen around 200 airports so far but I've only posted a few images.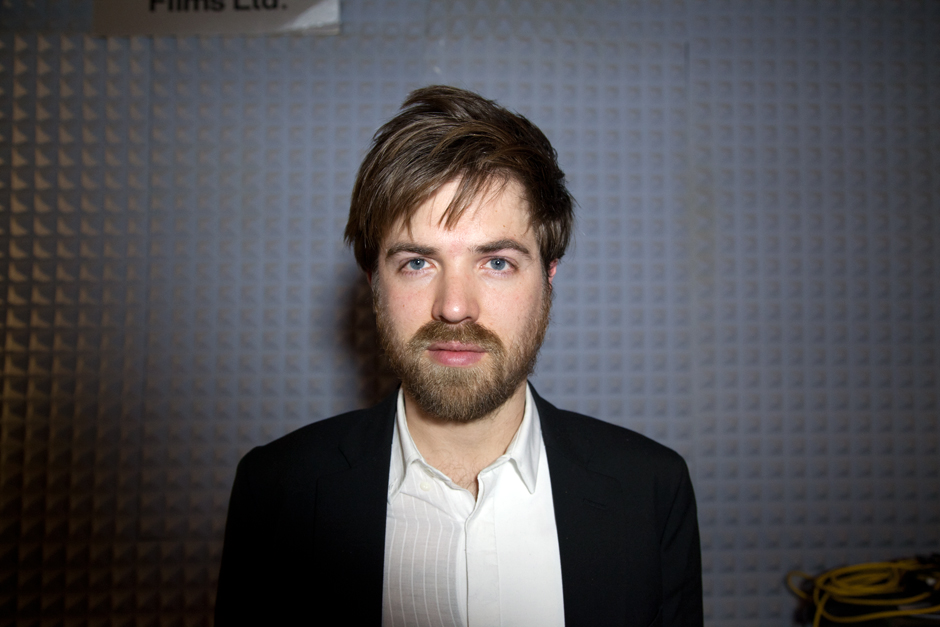 Paul Frick: We didn't really get much of an impression of either Podgorica nor Montenegro since we only spent one night there. Still, we spotted quite a few magnificent socialist modernist buildings, some partly demolished. Compared to Zagreb, it seemed much smaller and due to the number of pedestrians it also had a very pleasant, mediterranean touch—it reminded me a bit of Greece. The thing that was really exciting to us was the crowd's energy. In Podgorica there seem to be no regular clubs that consistently book well known DJs so the people have this enthusiasm, and it manifested itself in a different context to what we're used to—a seated venue.
EB: You would find that out in one night?
PF: You feel it. And you talk to people, of course. Since it is rather rare for an event the size of the festival to happen there, everybody knew about it and everyone was very friendly to us. We stayed at this super fancy hotel and were chauffeured everywhere.
Daniel Brandt: On our way from the airport we could see a lot of barracks with laundry lines full of clothes as well as dilapidated factory buildings. That was a pretty strange contrast.
JB: Let alone the way we were welcomed: each of us got a bottle of Rakia, the local spirit of choice. Usually when we play shows with our ensemble, people sit in silence during the entire set but in Montenegro people were shouting and dancing. For instance after I made an announcement someone in the audience went: "you're a very funny guy!". Crazy.
PF: There were huge posters advertising our show, that's something very rare for us, and impressive! Especially since the venue wasn't that big. The theater we played had space for 400 people maximum.
EB: Can you describe the theater? Was it from the socialist era?
JB: Yes it was. But from the inside it actually reminded me of an old baroque theater.
PF: Actually it wasn't baroque, it rather reminded me of the socialistic Rococo.
EB: Did you know much about their country, the currency for example?
JB: Since we travel so much we tend to do a shockingly poor job of informing ourselves beforehand. We were asked to appear on Montenegro television and they asked us what we knew about Montenegro. Coincidentally we had actually checked Wikipedia only moments beforehand and were able to tell them the exact size in square kilometers, the number of inhabitants…
EB: And that happened spontaneously in front of the cameras?
PF: Yeah, it was a Dada moment.
EB: Isn't it strange how corporate sponsoring is less of a taboo anymore compared to the '80s or '90s. How do you see the relationship between Electronic Beats and Brandt Brauer Frick?
JB: To some degree it helped with our development but it had nothing to do with our origin, our history. When we had our first session in the summer of 2008, we immediately had some songs that were better than our other project. At that point we were already a band, and instantly had a record deal and plans for an ensemble—the band's spirit always seemed a bit megalomaniacal. In 2009 Daniel, who studied film direction at the time, made this incredibly elaborate video for our first release. Everything was always inspired by this idea of us building something up, even though we were pretty naive and didn't know how much it would all cost. At some point we just tried it out live with the ensemble, which put us in the red, we didn't know what a tour cost! We wouldn't have survived the game without the occasional sponsored events that, in hindsight, saved us financially. In the beginning I was actually pretty skeptical about corporate sponsoring. I mean, of course we don't want our faces being associated with a certain brand. But if certain structures are being built by interested and interesting people who show an honest interest in culture it becomes a way to make good things happen. Corporate sponsors have become the modern patrons of the arts.
DB: In Asia the understanding of this issue is very different. Last autumn we played shows in China, Japan and Singapore. In those places it almost seems that you can only have a cool event if you're able to show off a huge cast of sponsors: the more prestigious the brands, the better the event. In this context, an underground party sucks. This, while interesting, is not a set of circumstances we want.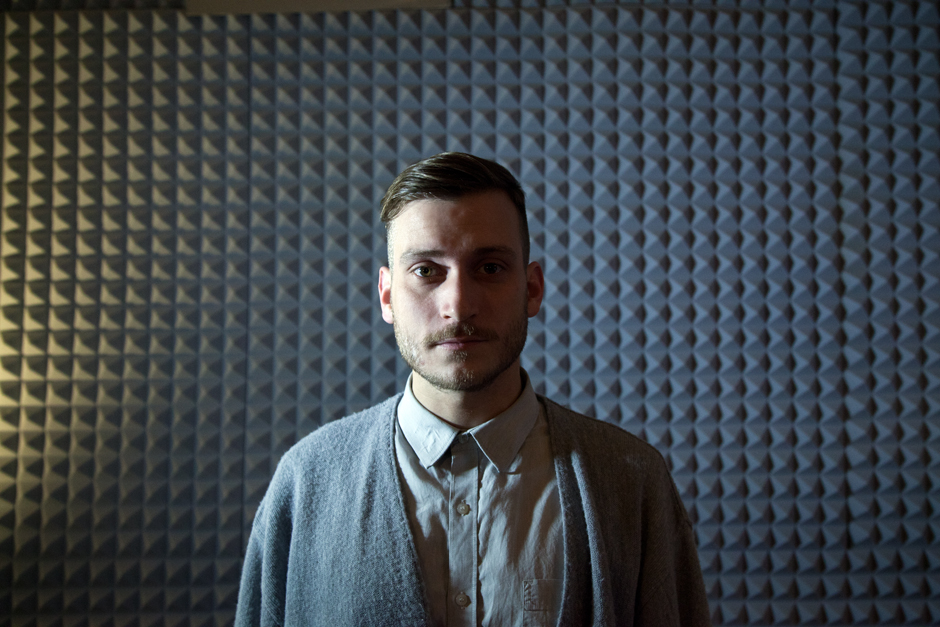 JB: With the Brandt Brauer Frick Ensemble we're working in a field that logistically needs funding, whether the money comes from the government or from corporations doesn't matter. There were moments when we asked ourselves if we shouldn't go back to being DJs, but then we saw Matthew Herbert and his Big Band and we realized that there were other people out there trying to connect classical and electronic music too. As opposed to superstar DJs performing with classical orchestras, which is an obvious mismatch that essentially obliges us to do it better.
EB: You obviously don't think that electronic music and classical music are incompatible.
JB: Absolutely not. It's a very German thing to draw a distinction between so-called "entertainment" and "serious" music. I see our approach as the next level; we try to take everything that exists, throw it together and make something out of it rather than dogmatically confining ourselves to the serious part. We think that our music should be allowed to cross classic and electronic music, even though that's only a small aspect of what we do. But as for any style, we don't like this superficial idea of "cross-over" either.
EB: What impact have electroacoustic pioneers such as Eliane Radigue, Pierre Henry or Karlheinz Stockhausen had on your music?
PF: They are intriguing on an sonic aesthetic level, but musically speaking our music is something completely different.
DB: Back then they could use those immensely sophisticated electroacoustic technologies in Cologne at the legendary Studio für elektronische Musik—I'm referring to those artists' tape loops and tape recordings. Now we find their old recordings charming due to their imperfection and their pioneering character, but if you'd try to do what they did back then on a computer today everything would sound much more clean and perfect, it would lack the appeal.
JB: Soundwise, we took a lot from the avant-garde, rhythmically we were more oriented towards American minimalism. Also, we focused much more on the polymetric idea of techno.
PF: Theo Parrish was and is very inspiring. His music is pretty rough and you never know exactly what it is he's doing. People like him influenced us much more than the European avant-garde.
EB: How did you choose your guest singers for the album? Were those people from your circle of friends or people you always wanted to work with?
PF: Jamie Lidell was on our list for years. We've also known Nina Kraviz for a long time, we've collaborated together in the past. Gudrun Gut was more of a spontaneous idea. We were introduced to Erika Janunger by watching an astonishing video on YouTube. She works as an interior architect and for her thesis she made this video, aptly titled "Weightless", where she built a set of really small rooms in which you can see dancers hanging from and on the walls. She directed the video, came up with the choreography, sang and played the piano and the video was shown on a huge screen in Times Square for quite some time. Her voice was just so perfect that we thought we had to feature her on Miami. Lastly, we knew Om'Mas Keith from earlier productions. This time we sent him a very rough track, but we didn't hear from him for at least three months. I finally sent him an email asking how everything was doing and he only responded something like "yo brother"—we kind of wrote him off, but all of a sudden he sends us an email with a nearly finished track. He had added some keyboard, handclaps and also some breathing. We didn't really have to change anything.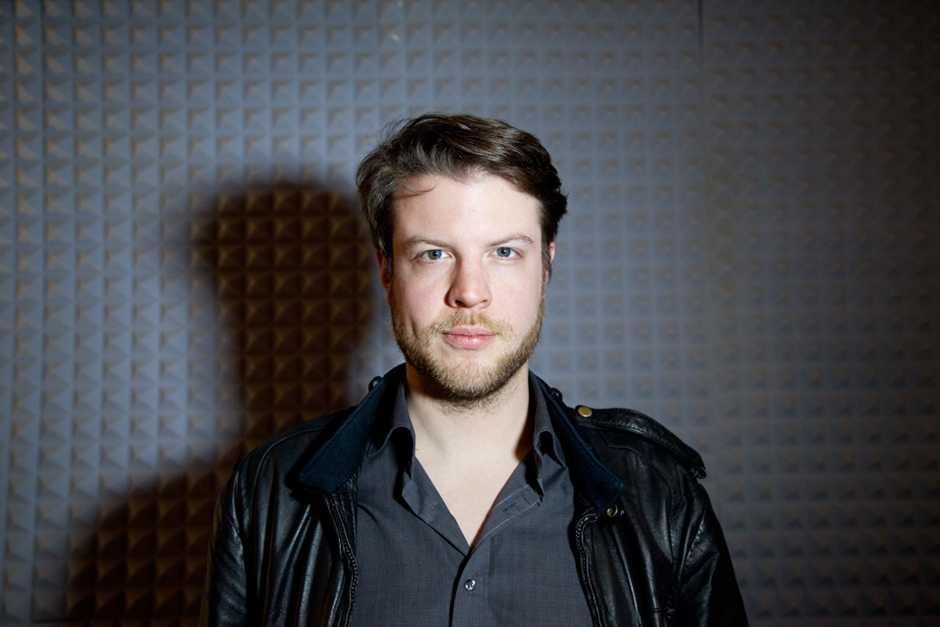 EB: It's possible to think of techno music as endless music, as an endless dance experience. I was wondering how important this endlessness is to you?
JB: The aspect of endless music was a dominant part of our music when we first started, because our reference was the club. But we didn't want to produce DJ fodder and we understood that for our music to be played at a club it had to be structured differently.
EB: For Miami Brandt Brauer Frick almost wrote songs.
JB: Yes, some of the tracks are songs. Or should I say irrationally structured pieces that resemble songs? "Plastic Like Your Mother"—the track we wrote together with Om'mas Keith—starts with one chord, Keith sings very soulfully, and we all agree that it could turn into a song. But it's still a piece where, over three-and-a-half minutes, not one single part is repeated. So that's not really a song at all.
PF: In the beginning we had this idea "to make tracks that could also be played by DJs", which incorporated this concept of endlessness. Those tracks were of course not club-fit or would only be played by a handful of DJs if any! With Miamiwe didn't even consider whether the tracks would work in a club or not. This was due to the fact that we spent two years touring and performing together, which makes you feel more like a real band that performs live and less like a techno live act standing in some corner and miming. In techno clubs, people usually wanted to dance, so we used to play non-stop live sets. Nowadays we do have breaks between the tracks, just like any other band.~
Brandt Brauer Frick's Miami is out now on !K7 Records.
Photos: Luci Lux
Published March 19, 2013. Words by Max Dax.