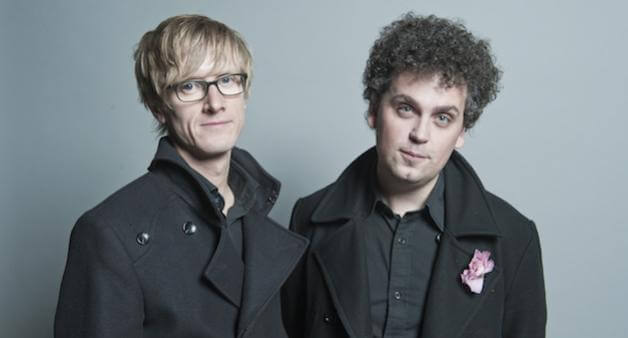 Originally started as a DJing side project, the British duo of James Ford and Jas Shaw formed Simian Mobile Disco from the ashes of the psychedelic rock band, Simian, in the early 2000s. Their hallmark sound is rooted in analogue production and has evolved over the years from electro to techno.
In 2006, Simian Mobile Disco released "We Are Your Friends". Credited as Justice vs Simian, it started life as a remix of the band Simian's single "Never Be Alone" that Justice had entered for a competition. Simian had already split up by then, and the track propelled them into the limelight.
Simian Mobile Disco released their debut album, Attack Decay Sustain Release, on Wichita Recordings in 2007. Featuring seminal singles such as "I Believe" and "It's The Beat", the record was a runaway success. In 2014, the pair recorded a live album, Whorl, near the Joshua Tree National Park in California using only one synth and sequencer each.
Simian Mobile Disco's fifth studio album, Welcome to Sideways, was released in 2016.