Audioccult Vol. 128: Audioccult Clip Show
Light a candle. Draw the required sigils. Now, raise your arms above your head and slowly, gently, exhale your soul. You won't need it here. This is Audioccult, and it's time to get low. Illustration: SHALTMIRA
As Daniel is in hiding for the weekend (he's very busy with orbs) we invited you to look back at some of Audioccult's "Best Of" selections. Have you ever noticed that, if you don't focus properly, the word "selections" looks like "skeletons"? Brrr—it gives us the willies just thinking about that creepy calcium! No bones about it: skeletons are disgusting and should be purged from all bodies immediately. Email bonethugs@electronicbeats.net to sign up for removal. This is your final warning. 
Vol. 23: MUMMIES
A short guide to buying and collecting mummy hands. Inspired by real events where I smoked a joint and thought about mummy hands.
Vol. 44: NOTES FROM THE VEIL
Just an average D.A.Y. in the life of a music journalist. Thinking up words to call things that already have words for them and playing the cool new hits at my desk, quietly.
Vol. 45: MISSED PSYCHICK CONNECTIONS
A person sees another person and wants to kiss them. It's disgusting.
Vol. 53: CUR$E OF THEE TUMBLR ANCIENT$
It turns out you can spell magic as "magick" all you like, but you still can't alter reality—except inside your own mind. Messed up, but true.
Vol. 54: TIPS FOR THE '90S FASHIONISTA
If you like fashion from 100 to 30 years ago, you're a damn fool. But if you like fashion from 20 years ago? You're on top of the game, my friend.
Vol. 58: TIPS FOR THE PERFECT SUMMER
I also wrote a guide for the perfect winter, but it was just six embeds of this:
Vol. 60: IN THE MOUNTAINS OF THE MATRIARCH
This one was probably my favorite installment of Audioccult. I'm currently hard at work on an entire book of Roseanne/Lovecraft crossover fiction. Mine all have happy endings, though, because David and Darlene stay together and are happy and I covered all the walls in my bathroom with Deviantart fan portraits. If I turn the shower on long enough, the edges curl outward, and I feel like they're trying to hug me.
Vol. 63: THE DEATH OF COLLABORATIVE ART
"This 15-foot tall sculpture depicts an anthropomorphized skyscraper wearing a CZECH ME OUT shirt beating up a tree in a JAMAICAN ME CRAZY shirt."
Vol. 67: LISA FRANK'S ♡ NECRONOMICON ♡
For years, I told people that I had a copy of the "actual" Necronomicon, but it was actually the NecronomiKorn, which I like better because I get to see lots of cool pictures of Head and Munky having fun and smiling.
Vol. 87: A PHOTO GUIDE TO TERRIBLE GANG SIGNS
God damn, there's a lot of these. If you look at the column with the special glasses from They Live, the actual title is revealed to be Heh Heh Gettin' Away With It.
We end this edition of Audioccult with a quote from Norm MacDonald, the best guy.
"Mickey Mouse was taking a picture with a little two-year-old. The two-year-old's father was taking the picture. And the kid slipped out of Mickey's hands and fell down. Fortunately, Mickey has giant shoes, so it protected the child from smashing into the concrete. It bounced off the shoes. It was bedlam, everyone was scared and everything. Everyone was worried and yelling. Meanwhile, Mickey has this big smile on his face. He can't change his expression, ya know."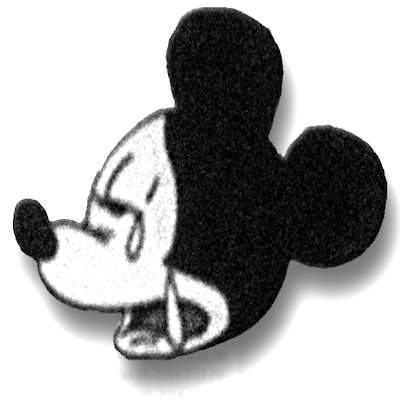 Published November 21, 2014. Words by Daniel Jones.