Audioccult Vol. 121: BlackBlackGold's UnReaL Tour Diary
Light a candle. Draw the required sigils. Now, raise your arms above your head and slowly, gently, exhale your soul. You won't need it here. This is Audioccult, and it's time to get low. Photo by Daniel Jones.
For the first time in four years, I'm back in the US, touring with my DJ collective UnReaL. It's completely strange; you walk down the street, and people say hello to you—even firemen, who have plenty on their mind as it is. If you order food, the man or lady presenting it to you will also present their name beforehand, so that you feel closer to them. In this way, they enter your good graces. If you go into a fetish store, they'll also have Halloween supplies. Halloween exists. This is truly a great land, yet I've grown to feel like an alien here. It helps that I keep a running loop of the X-Files theme in my brain at all times, including certain remixes that I play during key moments (a Strange VIP version for drinking with friends, the Mike Oldfield version for erectile dysfunction, etc) and that the two men I'm traveling with are my soul-brothers. At this point, our tour is half over, and it's been a loopy and strange trip. Have a look.
NYC
I moved to Berlin from New York four years ago, so this was the strangest part of the adventure for me. Coming back with more money than I left with meant that I was able to do all the things I could never afford when I lived there, including buying some very nice clothes at Skingraft and Shop Untitled. After getting geared up, we got beered up in Duffs (with the best black metal selections on any jukebox I've ever seen) and made pizzas with the homie Pictureplane, who I'm now calling Pizzaplane (or possibly Pickleplane due to his amazing homemade pickles). We played ritual hide and seek amongst the city's trash piles in honor of the late photographer Cindy Yeh, ate Crack Pies at Milk, and drew our tarot in a night of smoke. Mine told me I will die alone in seclusion, and I was calm.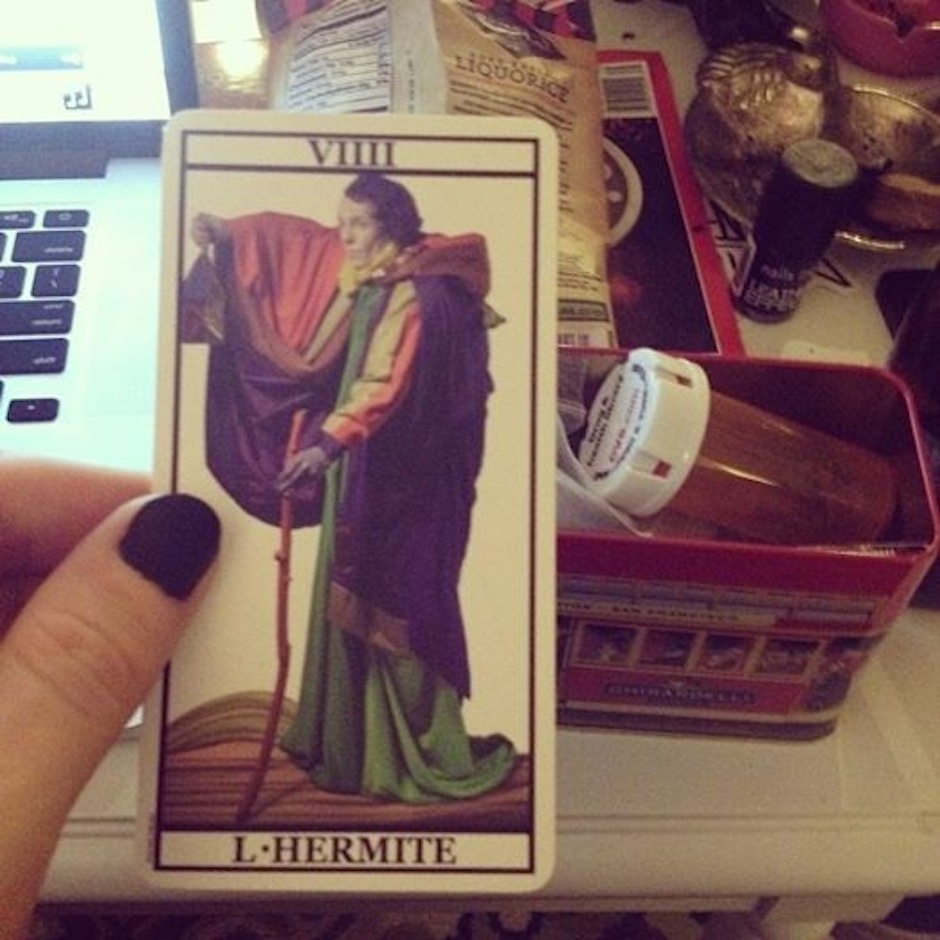 Life expectations taken care of, we proceeded to dump our aural loads at Bossa Nova Civic Club and Dizzyland. Bossa Nova has been gaining traction as one of Brooklyn's best dance clubs with lineups that range from the future dance and house productions of Slava and Kim Ann Foxman to the queer weirdness of WITCHES. It has a bit of a Terminator-esque Tech Noir vibe to it—the kind of place that feels vaguely dangerous and sleazy without being disgusting. It's the perfect nightspot, in other words—and it has a dedicated fog machine to boot! Dizzyland is wilder, an Internet-gay-drag-bizzaro party that conjures up dancefloors of beautiful freaks (including, on occasion, Björk). A hashtagged, demonic Micky Mouse stalks the club, occasionally posing for photos before slamdancing with 6'5″ drag queens. Decandance, all night long.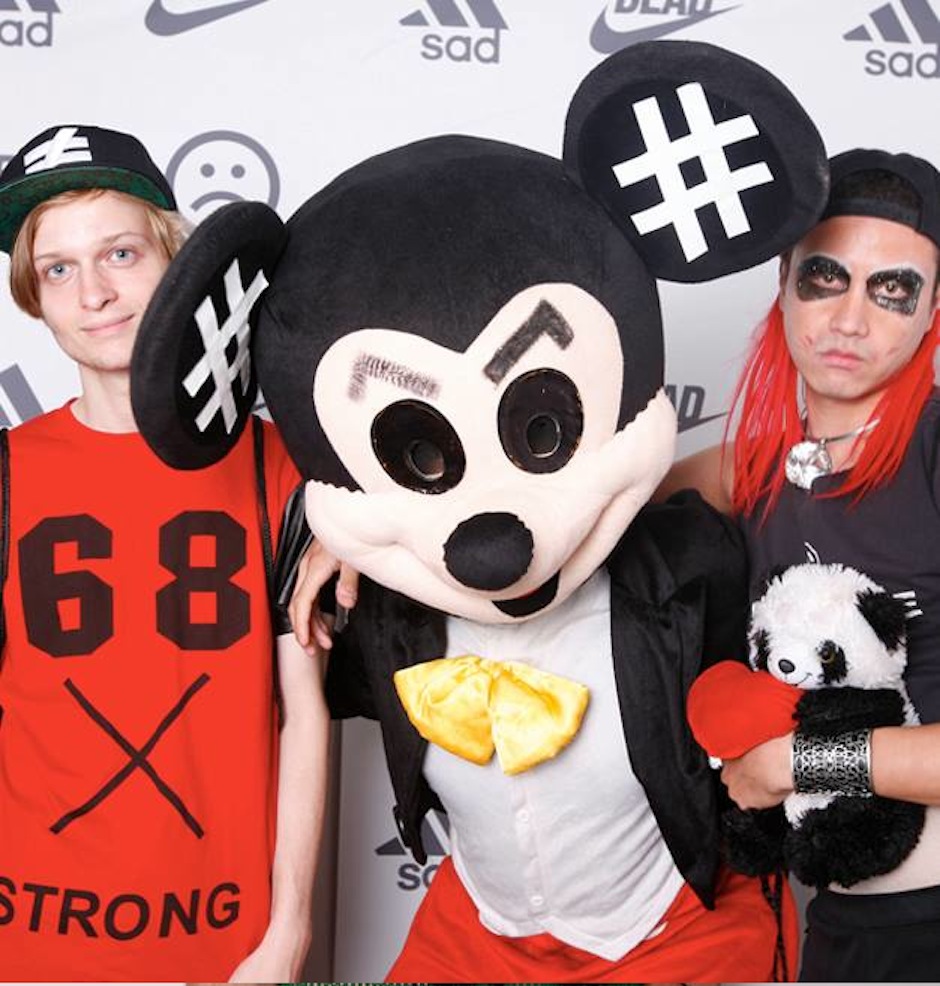 Intensely visual acid and power electronics at Nothing Changes, the spiritual successor to the departed Wierd parties of yesterday. Notes from the evening: black metal noise wrapped around my ears, burning vapors of light seared across my eyes. LES streets stretched infinitely in front of me. Dragged by models into a speakeasy behind an art gallery. The chandelier disappears. A small man in front of me turns around and blanches; I realize that I'm making a face at him which should not be made on public streets. Harsh train trip home as an older woman with a deformed jaw tracks us (her hair falls like leaves) (there's no light here) I wake up. The Über man who drives me to the airport is listening to Jesus Saves radio. I miss the Twin Peaks theme taxi man.
Next week: Columbus and Chicago.
Published September 25, 2014. Words by Daniel Jones.