Audioccult Vol. 17: The Speaking Dead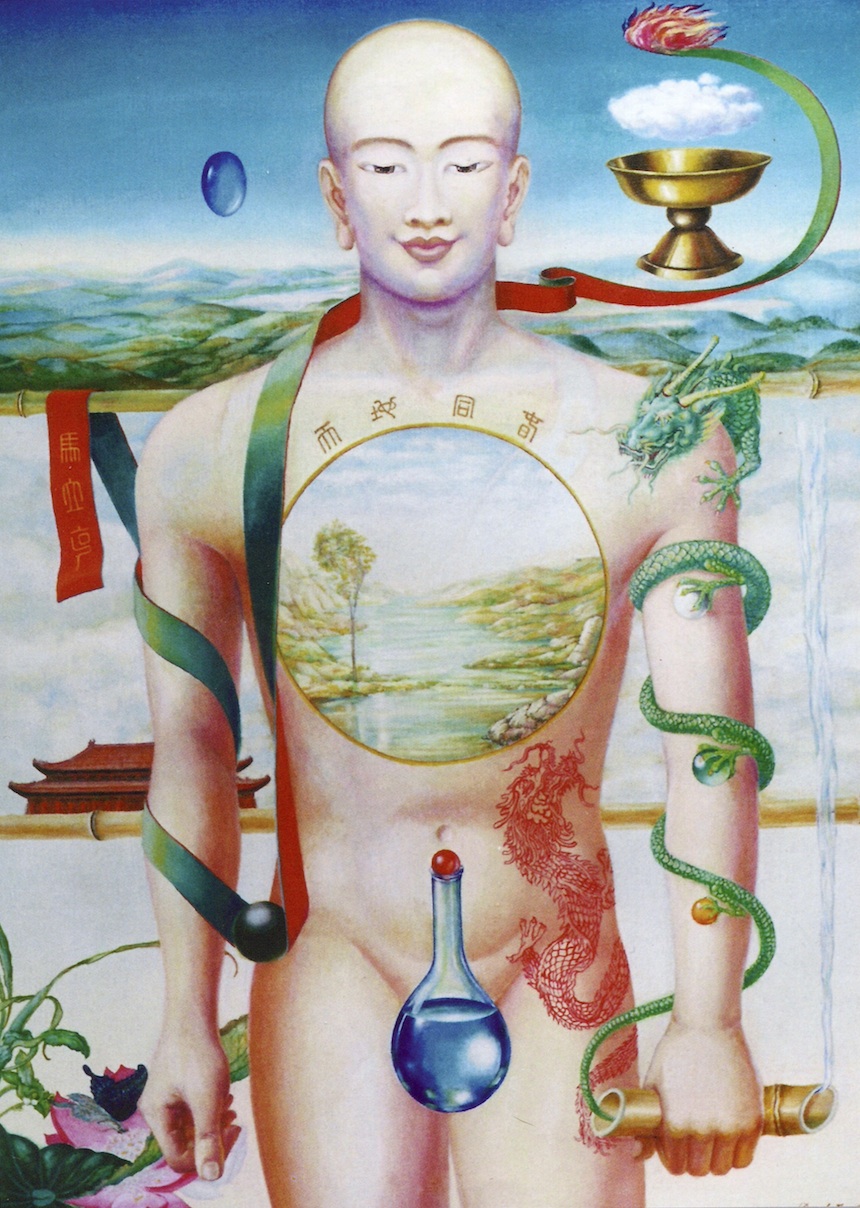 Light a candle. Draw the required sigils. Now, raise your arms above your head and slowly, gently, exhale your soul. You won't need it here. This is Audioccult, and it's time to get low.
Consulting the ossuary yields the most Sacred Bones, and Cult of Youth's newest piece of apocalyptic jangle. It's a garden where only the most bitter and blackest fruit grows, but it's a harvest I've grown to love. The thunder of Death Grips' rework of Björk also beckons. While the familiar siren vocals remain relatively intact, hard synthetic beats pulse with life, drawing the listener across an industrial landscape of iron. "Do you crave miracles?"
I always feel like i'm experiencing a miracle when I discover mixtapes that aren't straightforward…mixtapes like the kind I myself make. My last mix for Mike Textbeak's TXTBK Radio was of a similar vibe to his latest from Weyrd Son, picking off from (and picking from a bit) mine. I love to see diversity, and this is diverse in all the right ways: Nguzunguzu, Bok Bok, and LE1F rub shoulders with Diamanda Galas, Front 242, and Fantômas. Top-drawer listening. And what would a week be without another new chunk of visual death from Sewn Leather, whose 'America Retarded' video amps up the bleakpunk synths harder than ever before. Board 2 Death.
The beautiful photo for this edition of Audioccult, Warsztat Giuseppe Castiglione, comes from Marek Brzybyla, an artist I recently discovered thanks to Poland's Okultura. Their book Chaosmos.pl features Polish artists focusing on the esoteric, and while some of the artists featured create the sort of 'decayed doll' goth-trash art you make if all your CDs are by Wumpscut, for the most part it's an enthralling look into the world of a magick-obsessed art underground not often seen. The book also comes with a CD of Polish ritual musicians, absorbers which include the garbled mass of Kia Karma's 'Order Ov Flame (Beta)', Christblood's hammering 'Trwoga', and Nihilista's 'South Tower', which evokes the best elements of post-punk industrial; immediate associations are Current 93's Crowleymass EP with a touch of the weirdness of Monte Cazazza. In other words, sexxxx.
When he's not writing and editing for Electronic Beats, Daniel Jones is a music promoter and creator of the subculture reconceptualization & aesthetics tumblr Black Black Gold.
Published August 07, 2012. Words by Daniel Jones.