Audioccult Vol. 87: A Photo Guide to Terrible Gang Signs
Light a candle. Draw the required sigils. Now, raise your arms above your head and slowly, gently, exhale your soul. You won't need it here. This is Audioccult, and it's time to get low. Tough gang sign: SHALTMIRA
Like many of you, I'm currently suffering from the worst aftereffects of my holiday break. The name of my plague isn't hangovers, which I never really get; nor is it holiday malaise, which thankfully passed over me this year (RIP to those that died). My problem is the number of embarrassing photos that exist showing myself and my friends in various states of excessive gluttony, be it food, drink or other. The booze-soaked toasts. The unfortunate sweaters. A pile of red-faced clowns passed out around a screen showing Joe Pesci threatening to eat eight-year old Macaulay Culkin's fingers, after which he will likely murder him. The shot of me spraying what I guess is yams from my mouth and cheeks as I passionately debated how an IRL Grinch would move (like a spider, obviously). And, of course, the party pics.
Having spent quite a lot of time in clubs as promoter, DJ and attendee, there are certain truths that have revealed themselves as inevitable over time:
— Anything you wear will probably be covered in cigarette burns, floor-filth, and drinks by the end of the night, so Docs and jeans rather than the drapey outfit everyone thinks is Rick Owens but is actually from the maternity aisle at Target.
— Trap remixes of Christmas songs only work toward the end of the night, when everyone is suitably drunk enough to think that 808s on top of the Planes, Trains & Automobiles theme is massive.
— Point a camera at a bunch of white, artsy weirdos in a space where hip-hop is being played and at least one will do something unfortunate with their fingers that they would otherwise never do anywhere else.
It can happen at any time, and it always seems perfectly reasonable until you're tagged in the fifth shot looking like you can't get a booger off your finger. This phenomenon has given rise to a number of misconceptions about gangs—mainly, the idea that you and your friends are actually associated with any. While you probably won't find a place in the 38th Street Gang or the Crips, there's always plenty of rotation in Adds Up 2 Six, The Palsy Pals, and The East Coast Smoked Weed Oncers. Included here are five of the roughest signs ever thrown by people who shouldn't be doing such things in the first place; if you see any of these on your night out, you need to get the hell out of there immediately unless you want to be involved in a drive-by Instagramming.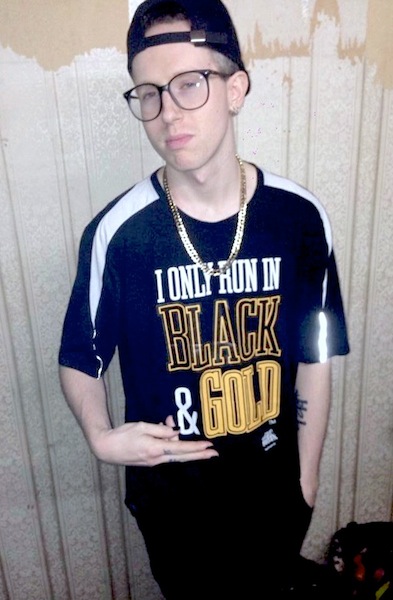 The Tiny Baby Cradlez
Nothing presents your status as an Ultimate Evil Hustlah like a deformed claw, but if you really want to show everyone in the backstage of a 200-person club how hard you ball, you gotta rock that pincer from the cradle 2 the grave. Let the world know you have a kid and a bed for them to sleep in instead of having to push them off the mattress when you want a place to fuck. The chain worn represents feeling intense, and the time an older man with a more expensive chain said hey to you once. Double-claws… twins are on the way?? Oh my god player.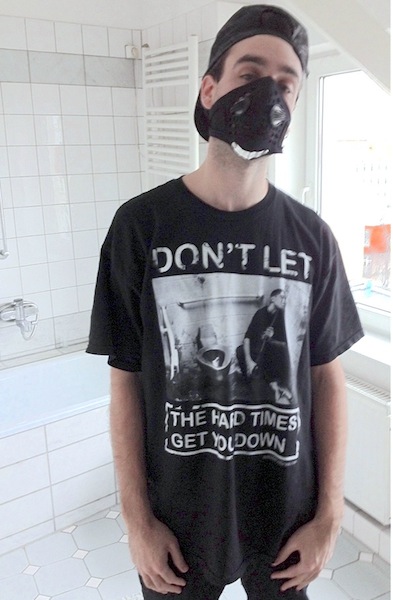 The At-Ease Lads
The Anti-Sign. All that bustin' and bangin' has left your arms like noodles? Maybe you're a nihilist, disgusted with the creation of God to the point where even reppin' your crew makes you ill. Or perhaps you just find flamboyant machismo and braggadocio beneath you, your lip trembling with rage when the DJ says THROW YA HANDS UP. Sounds like you and this EBM Badman need to link up—on the streets. Heh… yeah m8, I'm going to do something with these things instead of maintaining a posture of quiet dignity. Feel free to go ahead without me. Yeah, see you… how could I miss you…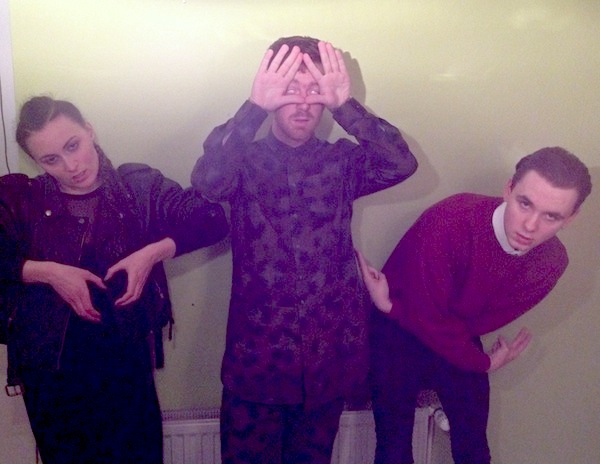 Left to right: Broken Arches, OG Witch, 2 Much Candy
Your friends may not be lovin' it, but if you can't get enough of Mickey D's special sauce, then this is your special toss. If 2010 is more your thing, make 'em respect the sigil with this classic tribute to the shape that defined New Goth for millions of Tumblin' tweens. Not to be confused with Mad Blogger Frontin' (just found out about A$AP/Raider Klvn scene beef, got yelled at for liking Drake, etc) And if you just can't curb your appetite, put the G in gluttonous with the Swisher Sweets of hand signs. Your gross guts are packed with jellied gunge and churned wetcakes and you don't care who knows it/is intimidated by it. Often accompanied by Waka Flocka growls.~
Special thanks to Shaun Bass, Sick Bwoy, Drangsal, and Carmel Koster.

Published January 03, 2014. Words by Daniel Jones.