Caribou—"People were like 'This is evil shit.' What music does that anymore?"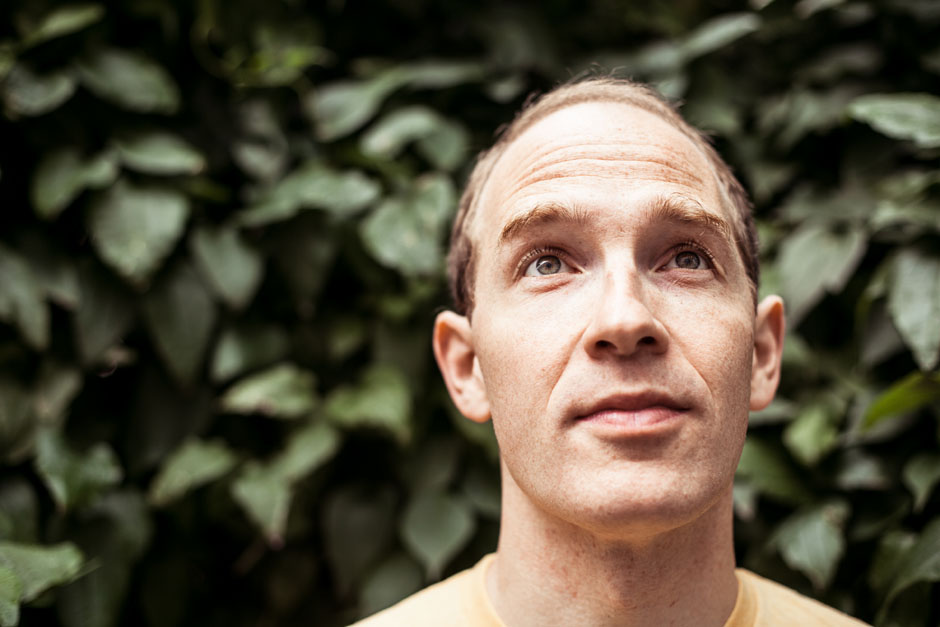 The Electronic Beats festival season is underway, which means that we'll be hosting bashes in Vienna, Budapest, Zagreb, and Leipzig throughout the coming months. To glean a better understanding of the personalities who will be rocking our stages, we're rolling out a series of interviews with several of the artists who will perform at the concerts. This week stars Canadian producer Caribou, who's set to appear at Electronic Beats Vienna on October 18.
Dan Snaith may seem like a mild and polite sort of guy, but in the 2000s he was running a scam. "I would go to the local record store, buy ten CDs, and return them the next day," he explains. "I had already ripped them onto my computer."
Okay, so, as far as cons go, Snaith's was pretty benign. Furthermore, it allowed him to build an extensive knowledge of jazz, particularly the spiritual and experimental strains that were championed by the inimitable legend Sun Ra. Snaith's careful study of Ra surfaces in his own music—which he releases under the monikers Caribou, Daphni—as a sense of freewheeling improvisation and experimentation. His latest Caribou LP, Our Love, drops on October 6 in Europe via City Slang and the next day in the US on Merge, just two weeks after the release of In The Orbit of Ra, a compilation of Sun Ra Arkestra hits assembled by bandleader Marshall Allen. Coincidentally, Snaith played alongside Allen in 2009 and 2011, when he united with Four Tet, James Holden, and about a  dozen Arkestra members as the Ra-inspired Caribou Vibration Ensemble. We took advantage of these kismet connections and asked the Canadian beatmaker to compile his guide to his most essential Sun Ra LPs, which you can peruse below.
I  watched an interview with Sun Ra in which a journalist was asking him about the message in his music, and what inspired him—the sort of boilerplate questions I couldn't walk in here and ask you, especially on a press day when you have a dozen interviews to do in one day. It got me thinking about how the contemporary the media environment has evolved, and how talking about or to artists has changed from a fan and media perspective.
The thing that's hard to wrap our heads around is that Sun Ra was born 100 years ago. Marshall [Allen] was an infantryman in the second World War. When Ra was recording and releasing those records, people were like, "This is not fuckin' music anymore!" It was one of those Stravinsky moments where people were like "This is garbage, this is evil shit." What music does that anymore? We don't have that. Parents today are challenged by drug use in music culture, but with the music itself, it's not the same—music reviewers at that time were just like, "This has to be stamped out. This shouldn't be allowed." It's hard to imagine that.
What has changed? Why is it harder to imagine music being so transgressive?
Artists like Sun Ra have expanded the sphere of what's possible to the point where now you can have a Merzbow record and everybody's just like, "Let's put that on while we make dinner."
You're suggesting that the role of the artist and musician has transformed, and that they're not expected to expand the perceived realm of possibility anymore. Even the idea of having a message attached your music seems quaint or cheesy. The one big example that I could think of is Pussy Riot, and they're not even really a band in a traditional sense—newspapers and magazines call them a "punk band," and then people are surprised when they realize Pussy Riot doesn't release much music, and that they're more of an activist group that often uses music to transmit political messages than a band, per se. So, the idea of the an artist having a message seems to have changed.
Pussy Riot are a great example of something that stands for something more, or whatever. That is extremely, exceedingly rare. If you try to do that, it seems ridiculous.
Or, it seems like a gimmick. 
Exactly. In Ra's life, it was definitely not a gimmick. It's pretty clear that he lived it and believed it. I think it's valuable for all those reasons as well.
Obviously, many, many artists talk about being influenced by Sun Ra. When someone cites Ra as an influence on their music, I tend to think, "Oh yeah, you too?" How do you make that influence meaningful or personal in a very saturated environment?
Part of the value of his music is that it just exists, and you know that it's there. It's not like people who say that they're influenced by Sun Ra have to have something explicitly that references his music in theirs to have some of that spirit, some of that sense of otherness or doing something weird. For me, it's much more explicitly referenced, for example, on my older records, just loads of big chunks of free jazz saxophone, or whatever.
Still, would it be important to you to to introduce your child, or even a young up-and-coming artist, to Sun Ra?
Definitely. That was the moment when I learned about weirder jazz music. It's like, "Oh, there's more possibilities that music can do these other things that I didn't realize it could before."
If someone had just decided to start listening to Sun Ra, which would be the first album that you would give them?
The album Space is the Place is a great starting point, or you could see the Arkestra play live, I think that would be an equally good place to start, and then go back to the records. The song "Space is the Place" is one of the few anthems, one of the songs that captures everything that they're about. Space is the Place, and other albums that I think are my favorites, are in this middle ground where there's melody and rhythm combined with more out-there ideas.
What's number two?
One of my personal favorites is this album Lanquidity. Lots of these records were so rare—hand-painted releases and stuff—that, when I first started listening to Sun Ra's music, I didn't know they even existed. Lanquidity got reissued in 2000. There are tracks with wicked heavy drums, and great horn arrangements, and melodies. I think Lanquidity is probably my favorite of his albums to listen to the whole way through. It's maybe not as great of a starting point, because the anthems aren't on there, but it's a real killer one.
Any other essentials?
Another amazing one is Disco 3000. It sounds more like Helden, or some weird Suicide B-side or something like that. This period is great too, because electronics started coming to the fore, and effects and weird stuff like that. There's this label Art Yard, that, in the mid-2000s, did vinyl reissues of the rarest and some of the best records from this period in Ra's discography.
Caribou will play at the EB Festival in Vienna on October 18. Tickets are sold out, but you can enter to win some free ones here.


Published September 24, 2014. Words by Elissa Stolman.