The Artists Building A "Free Middle Eastern Music" In Beirut
Back in 2000, Mazen Kerbaj and I created a festival called Irtijal, which means improvisation in Arabic, and held our first edition in 2001. We quickly came to call it an "experimental music festival" in an attempt to encompass the wide range of musical styles we were featuring, but also to distinguish ourselves from other festivals by promoting the spirit of innovation in music and arts in general. About 16 years later, the city has become a brilliant example of how arts can spread beyond and in spite of the general decadence of the country's socio-political construct. There are no dedicated places for the kinds of music that we love and support, but that is not a bad thing in itself. On the contrary, the city has incorporated experimental music in such a way that it could almost be found anywhere, or at least in a lot of different kinds of places, sometimes most unexpected. I have been listening to this town's sound and music for some time now, and these are some of the places, institutions and people who contribute to making it so unique.
IRTIJAL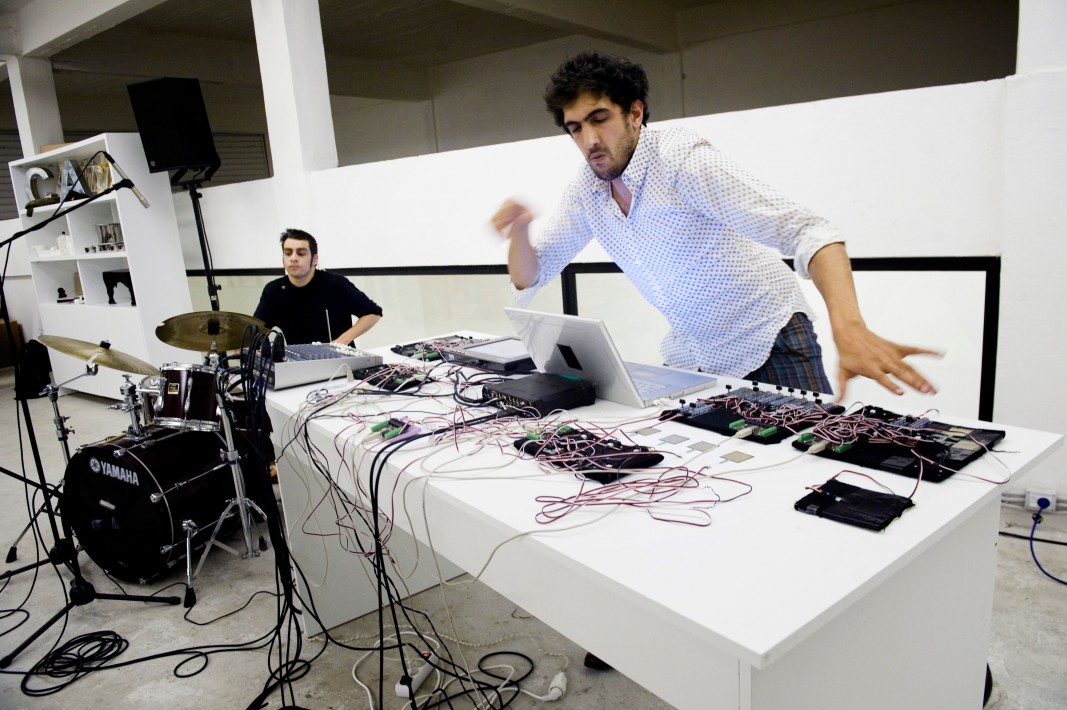 Over nearly 16 editions, our festival has held around 200 concerts, from free jazz and contemporary music to noise, experimental electronics, free improvisation and various attempted evolutions in Oriental music practice. We've hosted everyone from Peter Brotzmann to Shalabi Effect, Masahiko Okura to Gert-Jan Prins, The EX to Shackleton and SUUNS to Khyam Allami. Most of Lebanon's most creative musicians, such as Raed Yassin, Cynthia Zaven, Osman Arabi, Tony Elieh, Radio KVM and Mustafa Said's Asil Ensemble, to name but a few, have also appeared. We have also maintained a privileged relationship with some of the finest offshoots of the Lebanese diaspora: Radwan Moumneh, [Morphine label boss] Rabih Beaini, Zad Moultaka and Tarek Atoui.
Photo of Atoui Bathelemi live at Irtijal 2010 by Tanya Traboulsi. 
RUPTURED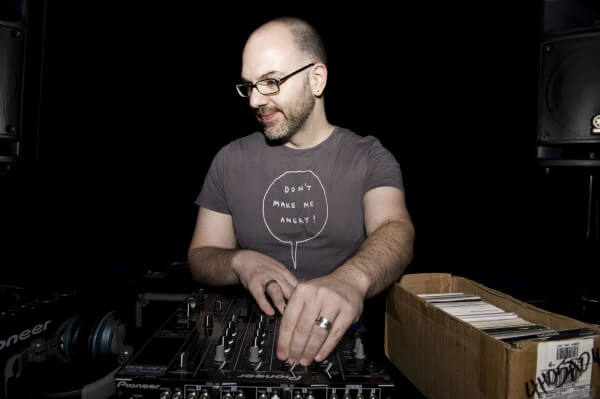 Ruptured is Irtijal's sister organization and is run by DJ Ziad Nawfal. He's hosted shows on Lebanese national radio since the early '90s and played an essential role in getting Beirut audiences to expand their listening preferences and discover independent artists, both local and international. Some of the live sessions he's hosted on his radio program have been released on CD as The Ruptured Sessions, which are some of the best documentations of the diversity of the Lebanese music scene to date.
Photo of Ziad Nawfal by Tanya Traboulsi.
Annihaya Records
Annihaya is "a concept musical label that specializes in the displacement, deconstruction and 'recycling' of popular or folkloric musical cultures." The result is a unique collection of releases, from Raed Yassin and DJ Sniff's sample-based music to Sun City Girls' folk covers of North African tunes and Rizan Said's wild synthesizer solos.
https://soundcloud.com/annihaya-records/rizan-said-electric-mawwal-i-king-of-keyboard-2015
Yukunkun Club
Yukunkun Club is undoubtedly a special venue in the Lebanese underground nightlife and electronic music scene. According to many DJs, it's "the only place where no one tells you what to play or what you can or cannot play." With its industrial feel and intimate stage area, Yukunkun is a true place of freedom, which is an accomplishment in itself since most of the local club scene is leaning towards the "jet set" society, strict door policies and very little risk-taking in terms of music. Over the years, some major artists have performed there in very memorable nights such as Jimmy Edgar, DJ Rupture and Demdike Stare's Miles.
Metro Al Madina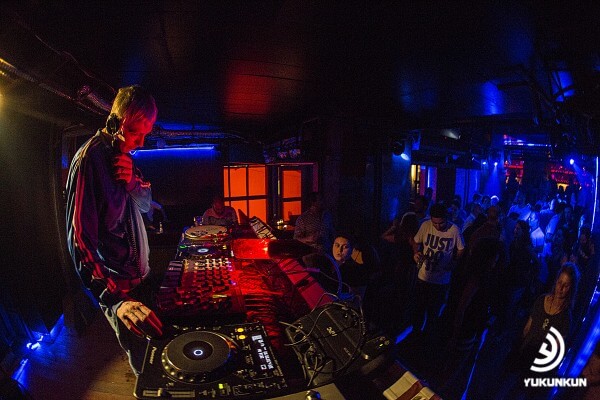 This unique venue popped out of the genius mind of its owner Hisham Jaber, who forged its identity mostly around the idea of cabaret shows reviving tales from our hidden Oriental cultural heritage. Located two stories underground, it succeeds in transporting audiences in a completely different timeline. It has also become the home of Abdel El Karim Shaar, one of the few safe-keepers of Tarab music. Metro is also a place for the wildest Arab artists to perform, including Maurice Louca, Tamer Abu Ghazaleh or Islam Chipsy, and for the most heated DJ sets by El Wad Na3Na3.
Jisr El Wati
For the past five years, this previously desolated area right next to the Sunday market has become a true cultural hub since the opening of the Beirut Art Center, a contemporary art space for cutting-edge exhibitions and a regular music series. Some memorable concerts have been held there, as well as audio-visual performances from Jerusalem In My Heart, Wormholes and Phill Niblock. BAC was quickly followed by Ashkal Alwan's Home Works Academy, a one-of-a-kind school for contemporary artists and a biannual festival. And last came Station, a very eclectic venue that can host markets and well as rock concerts and electronic music parties.
Photo by Jisr El Wati.
Praed
Praed is the project of Raed Yassin and Paed Conca. It was founded in 2006 and played its second concert at Irtijal. Since then, Paed has settled in Beirut permanently and the duo has developed a very special sound based on samples from Egyptian Shaabi music with the addition of electronics, synthesizer, clarinet, voices and electric bass. The result is almost to Shaabi what punk is to rock: a heavily pulsed, trance-inducing continuum to make you dance, or laugh, or cry.
https://soundcloud.com/annihaya-records/praed-pyramids-in-the-sky-fabrication-of-silver-dreams-2016
Karkhana
Karkhana is a new ensemble project that we started in 2014 with the very ambitious aim to bring together elements from the three major experimental music scenes of the area: Istanbul, Beirut and Cairo. This is a much-needed initiative, not only in terms of creating bridges between us, but also finding the common ground on which our practices are based, building on them and finding a special sound for the band. We're trying to develop a "free Middle Eastern music," so to speak. Mobility is a major issue in this area of the world. Not only is it hard to travel for many because of budget and visa issues, but we also usually end up going back and forth to Europe. Lebanon has proven over the years to be a good landing point for regional artists as well, and we hope this will extend to Cairo, Istanbul and beyond.
The Incompetents
Since 2007, The Incompetents have discreetly imposed themselves as one of the most creative bands in the country. They still operate slightly below the radar; they play music that aims towards pop-rock but has a tendency to unnerve and displease many. Followed by a dedicated base of friends and fans, they insist on forging their own path. From the Beefheartian background of their singer Serge Yared to the folk roots of guitarist Fadi Tabbal comes a disjointed group that includes notable improvisers such as Stéphane Rives and Paed Conca. Their shows are always playfully funny, filled with surprises and very hard to perform, despite an apparent nonchalance.
Find complete details for Sharif Sehnaoui's appearance at CTM here and check out city guides of Belgrade, Düsseldorf and more. Cover photo of Sehnaoui by Tony Elieh.

Published February 02, 2016.