Beyond Unsound: Inside Kraków's Blooming Techno Underground
Kraków is an eastern dreamland that's mostly known abroad for being the site of Unsound Festival and/or where one can throw a cheap stag party. There are some very specific things about the city that even a regular visitor might miss—including me, a Kraków native who moved away at age 12. These days I return to fish out intermingling storylines when I throw Brutaż or Światło parties there, and in the process I've found that Kraków is both surprisingly dynamic and surprisingly static. Its stasis is the product of a pretty conservative mindset, while the dynamic element is provided by the constant frustration of people moving in and out. Everything in between those processes takes place in smokey basement bars and, as of recent months, in clubs.
The Kraków Mounds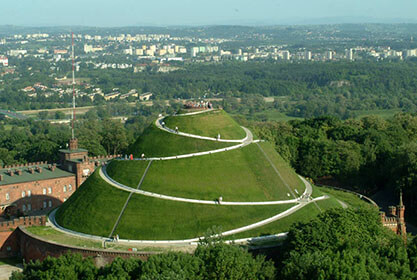 Kraków is best seen from ancient pagan mounds—especially on April 20. The modern and most visible of these manmade hills are Kościuszko and Piłsudski, but I recommend checking out the oldest and most mysterious: Krakus and Wanda. The former is located in Podgórze, and the latter lies in the Nowa Huta district. While in Nowa Huta, it's also worth visiting the huge, 1950s Stalin-inspired industrial sprawl that's famous for its Soviet realism architecture.
Szum and DJ Charlie
Not far from the Krakus mound resides Charlie, an unassuming party-rocker and great DJ who hosts the Szum party series around town. Her bookings unite the disco attitude of acts like Skatebård and the French rave electro spirit of artists like Umwelt, both of whom have played at Szum. She herself is a skilled pianist and fascinating selector who can balance the locals' reticent energy and the grooves popular among the party tourists and international DJs who slowly flood the city year after year.
Bomba Bar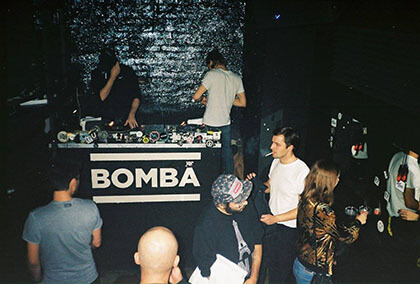 Charlie's endeavors wouldn't be possible without Kraków's network of pubs and bars. Kraków is the only city in Poland where you can walk into a small venue for free and end up dancing to legitimately good music. One tiny dance floor has held out through the struggles of the local scene: Bomba. It's the only one that relentlessly supported local DJs and the few remaining bands with parties on Thursdays, Fridays and Saturdays. It's also popular thanks to its comprehensive selection of Kraków's alcoholic specialties (piołun shots! You've been warned). Erasmus students and writers-turned-drunkards unite!
Szpitalna 1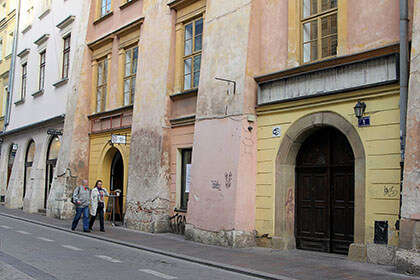 But where do techno-heads meet? The most obvious answer is Prozak club, where you'll get a healthy dose of Berghain kick drums and all the explicit elements of a good party. However, one place has successfully managed to become more than a club: Szpitalna 1. It's a basement maze that's not really a place for techno-cyborgs, but it has carefully crafted a network of devoted DJs, promoters, designers and bartenders, including the Radar events crew and local talent Eltron John. Regulars and lost tourists alike chatter, mesmerized by the gentle power of the Void airhorn sound system.
DJ Olivia
Olivia (who we mentioned in our guide to the musicians who represented Poland at Unsound 2016) manages Szpitalna 1 with the help of Paulina Ż. She also happens to be one of the best Polish DJs. No-bullshit acid, perfect mixing and unpredictable Italo—it's like she's patting your back, and you can't stop laughing and/or coughing at the same time. She hardly ever plays any smash-hits and instead takes you on a journey through punching dance music that doesn't ever reach a climax but lets you get loose on the dance floor and gaze into the pitch-black void she almost accidentally spawns.
Chino
A very handsome and ageless musician known as Chino performs a different live act every time he plays in Kraków, which is every week. It's impossible to tell where his energy comes from, especially since sometimes his live acts last over two hours. After a stream of releases on the labels S1 Warsaw, Recognition and, most recently, an insane EP on Leipzig-based Holger, he has properly established himself as the most prolific producer in southern Poland (or the "lesser Poland," as it's so affectionately called). He's also a great life coach and is always there to tell you it's going to be alright—just ask him!
Club 89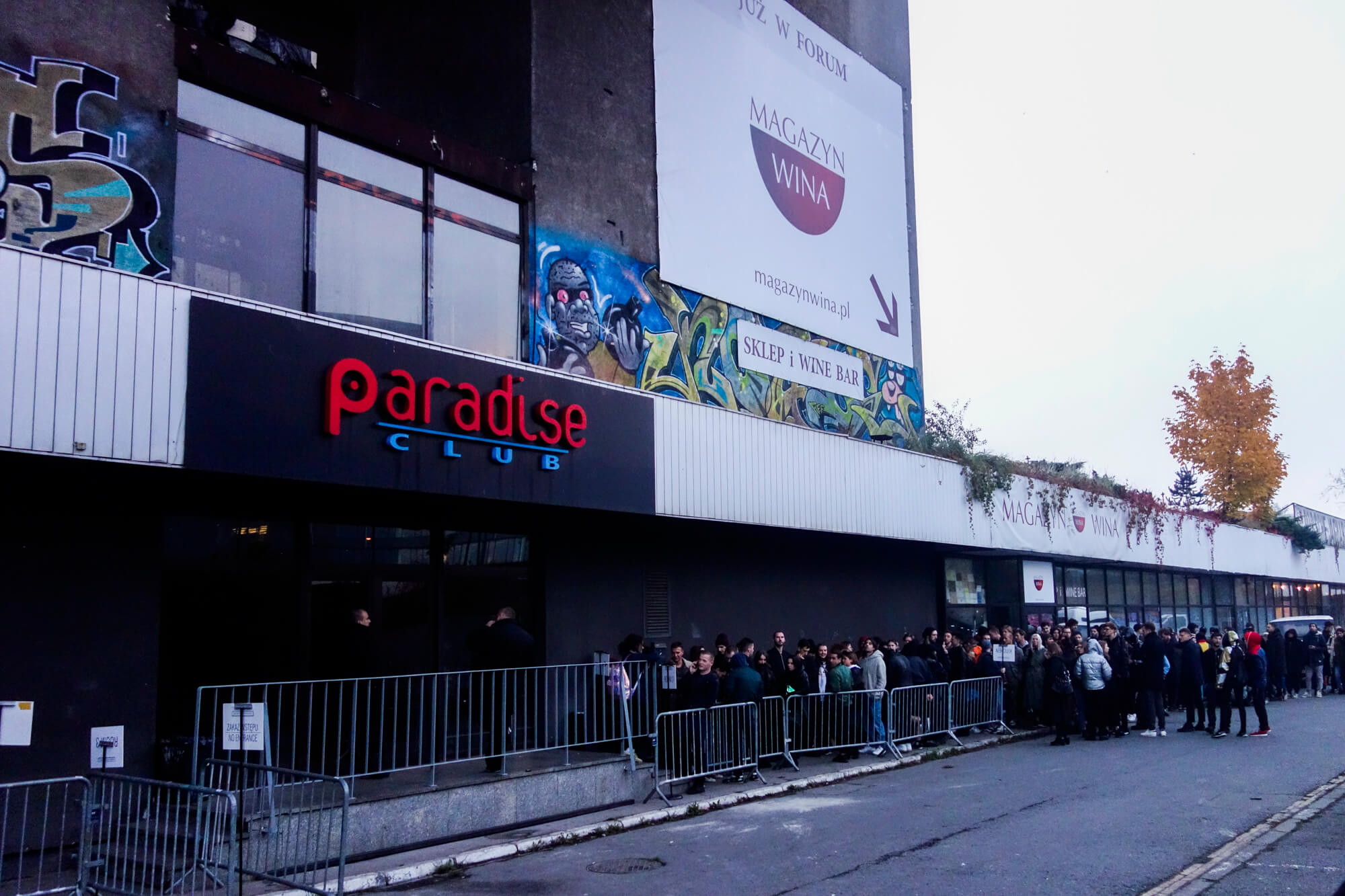 Unlike Chino, 89 won't offer you any easy answers. Opened during the last edition of Unsound Festival, the proprietors of this dark ex-strip club have gotten to work booking the world's most interesting underground DJs. Bleak red lights bring you closer to the music and take you far away from the festive atmosphere. The club operates in a forsaken basement of Unsound's main venue, the brutalist Hotel Forum, where Hobbits got lost on their way to Isengard. It's not really in the very center of the city, but that's what makes it even better. You're on your own and there are no distractions. And you get to see people like DJ Bone or Kode9 play all night!
Święta Krowa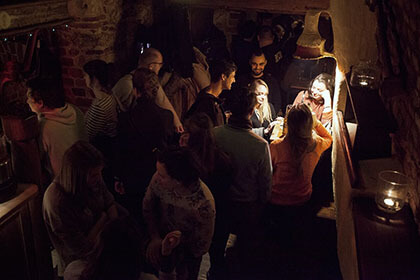 One major upside to Kraków's small scene is that women play a huge role in it as DJs, promoters or both. For instance, the unflaggingly enthusiastic Virtual Geisha runs Święta Krowa ("holy cow"), an eerie microworld located in a tiny basement in the middle of the Old Town. The space hosts some great, unpredictable nights and bridges a hippie atmosphere with a dose experimental techno, so you can go there for an unpretentious night out. You can get there early and have a beer by their wooden bar, but it can also be a cosy after hours venue that shuts down as late as 10 a.m..
Published January 17, 2017.