City Guide: Montréal's DIY Art And After-Hours Underground
Recently, outposts like 1080p and Mood Hut have attracted international attention to a country not known for its legacy of dance music: Canada. While these small labels have put their hometown of Vancouver on the map with a fresh take on laidback house, the eastern Canadian city of Montréal has become a haven for more experimental sounds—perhaps in part due its to world-famous MUTEK Festival. Other annual events like Igloofest and Piknic Electronik pique the interest of out-of-towners, but you'll find ever more layers if you dig into the Anglophone D.I.Y. scene. Find a rundown of the people, places and spaces contributing to Montréal's fecund creative world below.
820 Plaza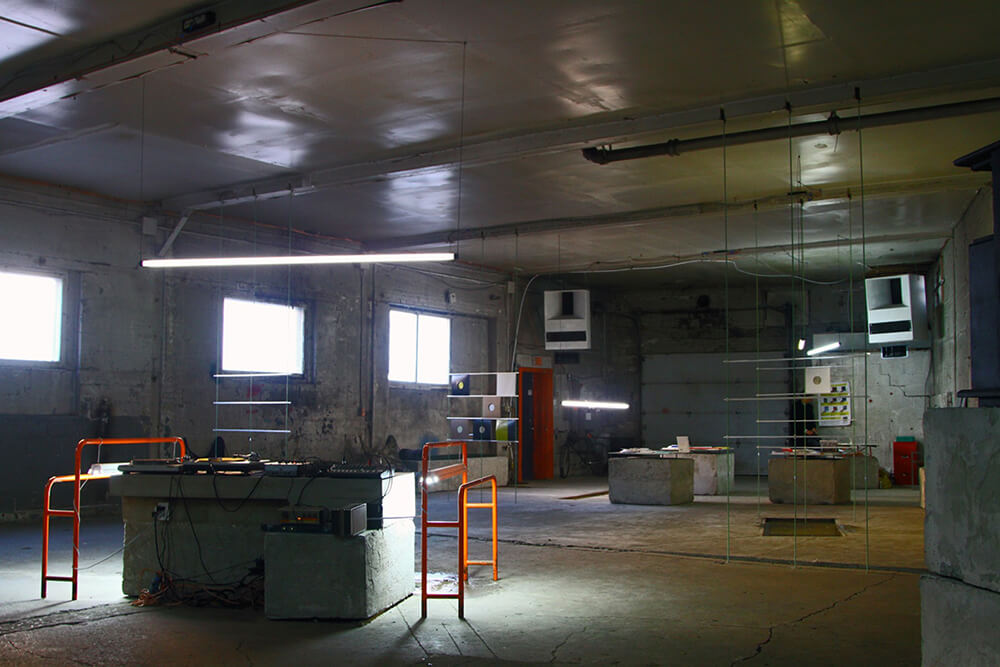 820 Plaza is a collectively run space that operates out of a former auto body shop a few blocks south of Jean-Talon park in Montréal's trendy Mile-Ex neighborhood. It sells records, art books, magazines and beer out of makeshift coolers and has hosted a New Age pop-up shop, exhibitions, impromptu film screenings and barbecues with respected underground talents on the decks. With the help of some industrial heaters, 820 Plaza even became the site of a legendary New Year's Eve bash hosted by local labels Booma Collective and Temple. The crew currently runs a PDF reading group and an experimental electronic music night. They've also got an upcoming graphic design workshop planned for late August titled Maybe A School, Maybe A Park.
Never Apart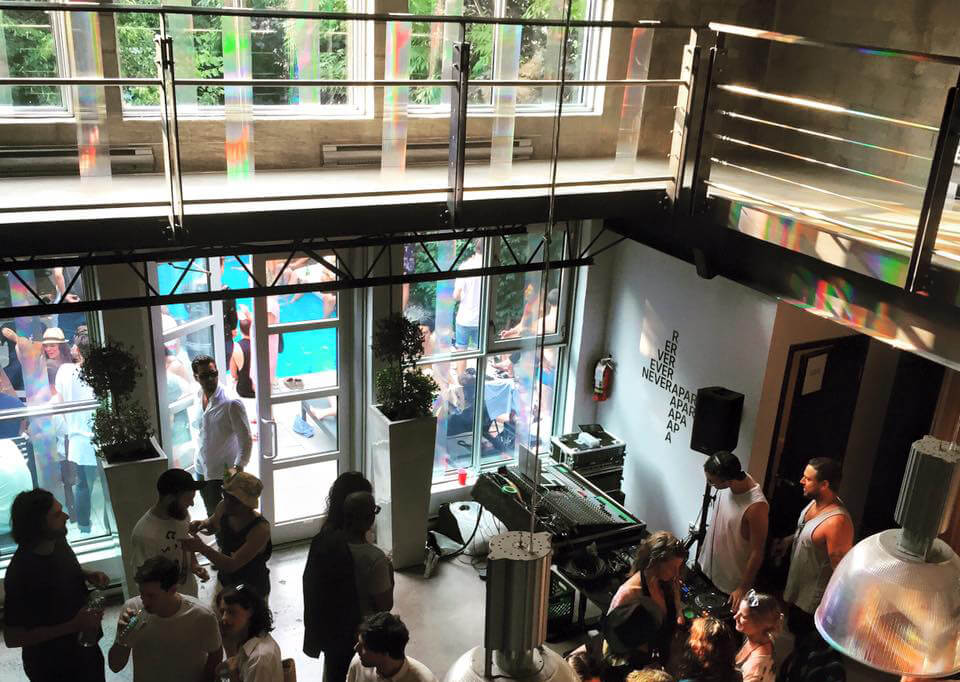 Never Apart is 820 Plaza's older and more chic cousin. Located a few blocks away from 820 Plaza in Mile Ex, it's an non-profit organization, exhibition space and promotion agency that has a saltwater pool and 10,000-deep record collection. Stop by a Sunday Day Play in the summer to dip in the pool and bask in a set from local DJs or balearic-minded out-of-towners like LA's Palmoben II or LA's Far Away crew. In the middle of a relentless Montréal winter, you can soak up some rays in the Sun Room, a permanent installation featuring a ceiling-mounted LED Sun with SAD light boxes for heliotherapy to stave off the blues. NVA's offsite programming is always a killer mix of familiar faces and international fixtures like Veronica Vasicka, Chino Amobi and Adam X, to name a few.
n10.as Radio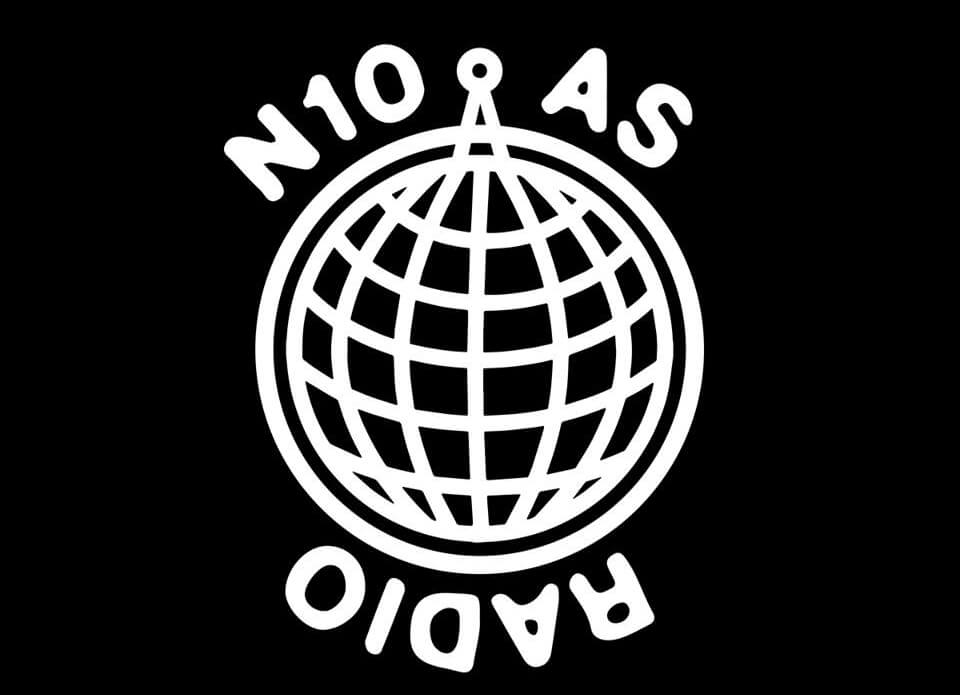 As Montréal's answer to online radio stations like Berlin Community Radio or London's NTS, n10.as has operated out of the headquarters of local label Arbutus Records since February. Highlights include their insane, constantly changing website and choice shows from fierce femmes Witches Brew, Apprezzamento della Musica, Pitch Dark, Marilis Hour and Vancouver's Genero Sound.
After-Hours Parties
Going out until the bar or venue closes at 3 a.m. is fine, but locals in the know prefer to get things going around then rather than wrap it up. If you ask around, you're bound to find a strange building filled to the brim with sweaty bodies on any given night. Of course, the windows will be closed so as not to let out the noise from the rented speakers. Many legendary after-hours spots in Montréal have seen their demise when too many people were let in on the secret—La Brique and Torn Curtain come to mind—so we won't name any here. You'll have to do the legwork yourself. If the party doesn't get shut down by the cops, you could see the likes of Hunee or RP Boo spinning well after the sun has come up.
Death Of Vinyl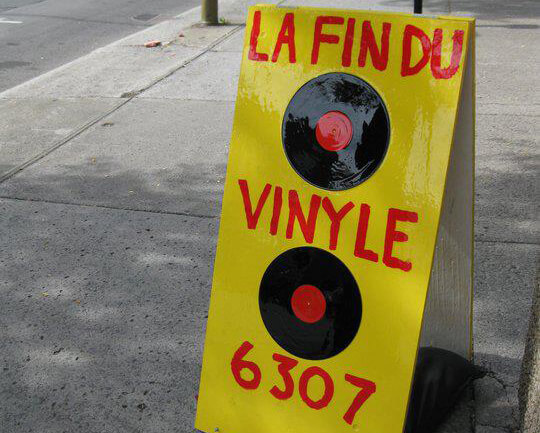 Death Of Vinyl has been a paradise for Montréal crate diggers for about a decade, when one of Canada's largest vinyl distributors launched the shop. On any given day, you're bound to catch a local selector or two perusing their collection of 50,000 records with heaps of 12" singles. Get a coffee and chat with friendly owners Dan and Steve, and even get yourself a stereo if you need to step up your audio game.
Slut Island
The Slut Island promotion crew's eponymous festival is a cheeky, D.I.Y. take on Calgary's interdisciplinary independent festival Sled Island. The project, which was founded in 2013 by local DJ Frankie Teardrop and Samantha Garritano, features underrepresented artists—particularly queers, femmes, people of color, female-identified and gender-fluid individuals. The same group runs Lip, a queer dance party series that highlights a plethora of Montréal's non-cis-white-dude talent.
Project Pablo
Vancouver native Patrick Holland has settled in quite nicely to the 514 area code. He's become a fixture in the local electronic music scene and manages to run two labels: the ASL Singles Club and the newly minted SOB, which is short for "Sounds Of Beaubien Ouest," a nod to his street. You can catch him behind the decks on his monthly ASL Wadio show on n10.as, at local dance spot Datcha, or if you're lucky, as the sun comes up in TBA venue.
Marie Davidson
Montréal native Marie Davidson has been a mainstay in the experimental music scene since her involvement in the former D.I.Y. hub La Brique. Since then, she's contributed to various projects and now makes new wave hardware and vocal-driven jams with her husband Pierre Guerineau as Essaie Pas as well as some solo work. "Excès de Vitesse" is an ideal introduction to her dark sonic world indebted to minimal wave.
Jef Elise Barbara
Since first emerging as Jef and the Holograms circa 2009, the artist now known as Jef Elise Barbara has been experimenting with a distinct blend of R&B-synth outsider pop. Jef's been steadily producing and performing ever since, save for some time off from the music world just before the release of their recent disco meets post-punk single "Sexe Machin/Sex Machine". Jef also works with Taking What We Need, an organization that supports low-income transwomen, and curates a show that celebrates blackness as part of Montréal's Suoni Per Il Popolo festival.
Cover photo of Tommy Genesis performing at Slut Island via Slut Island's Facebook.
Published August 02, 2016.