Discover Seoul's Rapidly Growing Underground Dance Scene
A city that offers a lifestyle somewhere between Japan and Southeast Asia
What I like about the scene in Seoul is that everything still feels fresh here. As someone who's actively trying to throw events in the underground scene, it feels like you can take chances. It's a big city that offers a lifestyle somewhere between Japan and Southeast Asia—it's built-up and gentrifying fast, but you can live comfortably and fairly cheaply if you want.
When I first moved here in the late '00s, I wasn't aware of much of an underground club culture. There were some venues with small sound systems and a few megaclubs, but that's starting to change. We have a lot of new clubs influenced by people who've spent time in Europe, America and Japan—and our clubs can stay open all night long. We've got a decent amount of young people getting into quality underground dance music. We have a really tight-knit scene. And now we have our own dedicated dance music record store, too. When my friends and I bring DJs out to our parties, we like to show them around the city. Hopefully this guide explains why many artists want to stay after they visit.
rm.360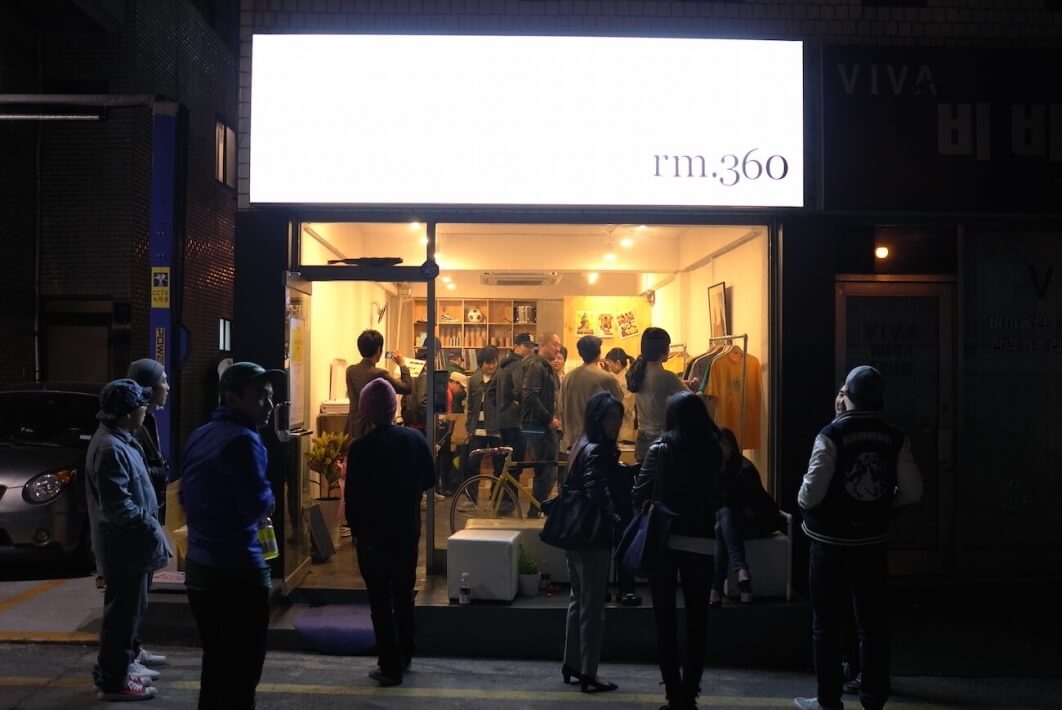 rm.360 is a record shop started by DJ Soulscape and his crew 360 Sounds. Soulscape is pretty well known outside of Korea—he's toured Europe and the United States—and he's known for pushing '60s and '70s Korean sounds alongside jazz and psych music. That's mostly what the store stocks; it's on that Wax Poetics tip. I'd say the 360 Sound parties were really responsible for making the dance scene in Korea. When I first moved here, they were doing parties at clubs and playing stuff that was really different, like traditional Korean folk music in the context of a dance party. That felt really new at the time.
Clique Records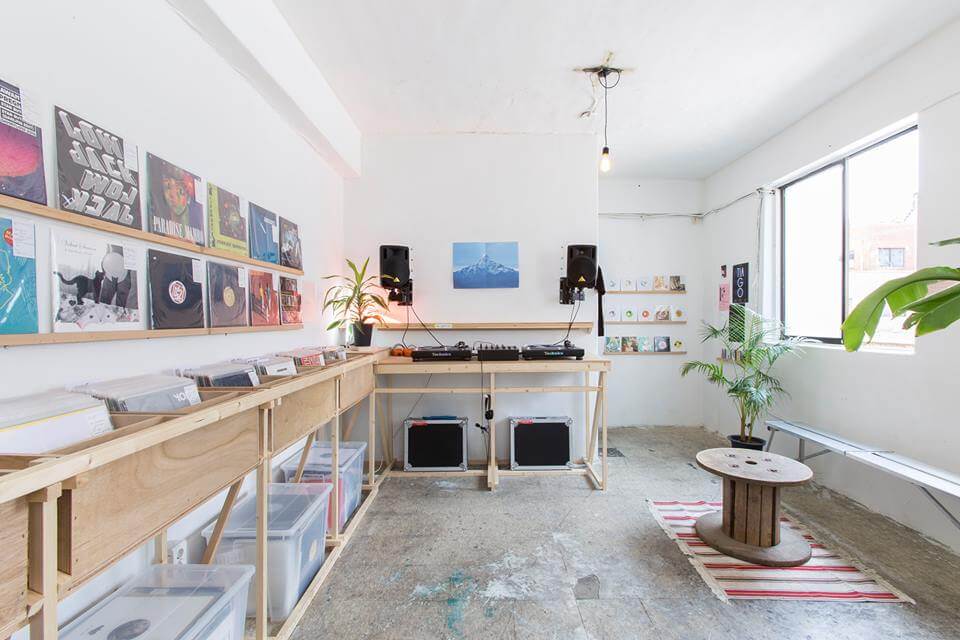 Clique is the only record store dedicated to dance music in Korea. It was started by two friends: Antoine, with whom I throw parties as TMI, and Curtis. Clique stocks Rush Hour, LIES, Antinote, Dekmantel and other new releases. Curtis is in charge  of the used house and techno releases and some in-between stuff. And I recently began contributing to the Asian section, stocking mostly Korean and Japanese synth, balearic, new age, jazz fusion and funky pop music from the '70s to the '90s. The record store is in the city's "camera district." It was once the city center, and it feels really old. There are lots of great restaurants nearby. The shop itself also sells coffee and drinks. It's a place where you can just come and hang out, listen to music and talk about music. We even have some friends who bring their kids over. The store also has an in-house mix series.
Dongmyo Market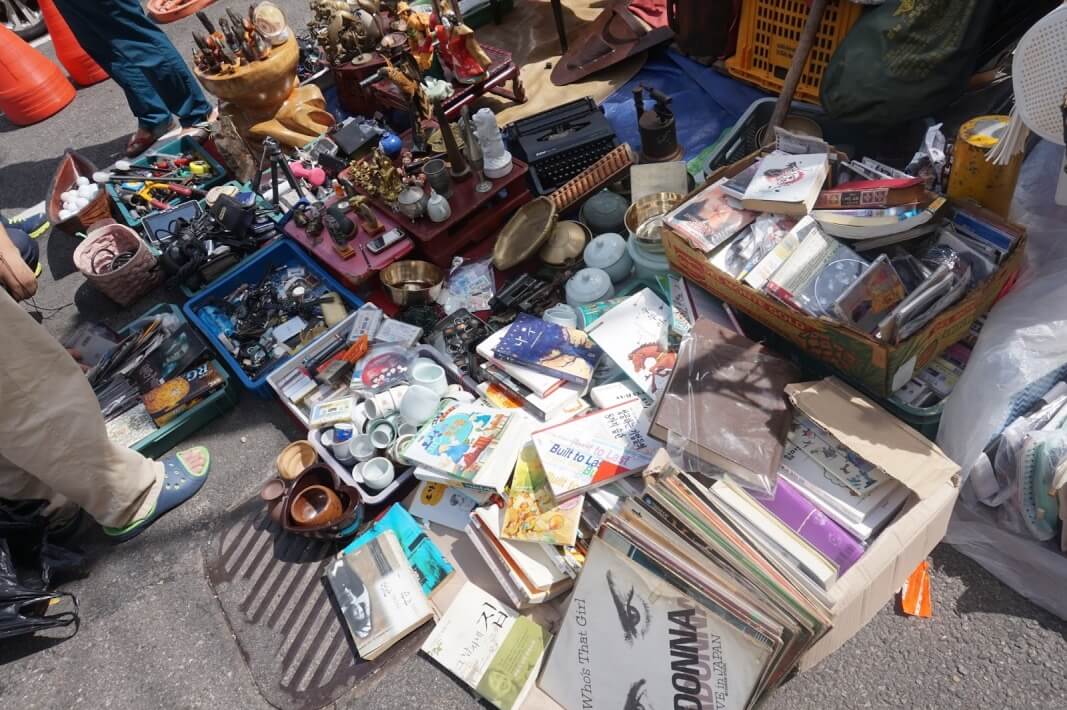 Market culture is big in Korea. There are markets for just about everything: fruits and veggies, seafood, plants, fake plants, electronics, lighting equipment—and records. They're all over Seoul and they're open pretty much every day. They're kind of like American flea markets, but some of them are a bit more cluttered and wild. My favorite is Dongmyo market in the northern part of Seoul. It has a pretty decent selection of vinyl at some of the stalls. Good records can be hard to find in Korea, and to find them you really have to dig and haggle. It's often the case that a seller's collection is too big for them to know everything, so sometimes records can be way overpriced or underpriced: Pat Benetar records for $40 and random but rare house gems for just $5.
Mystik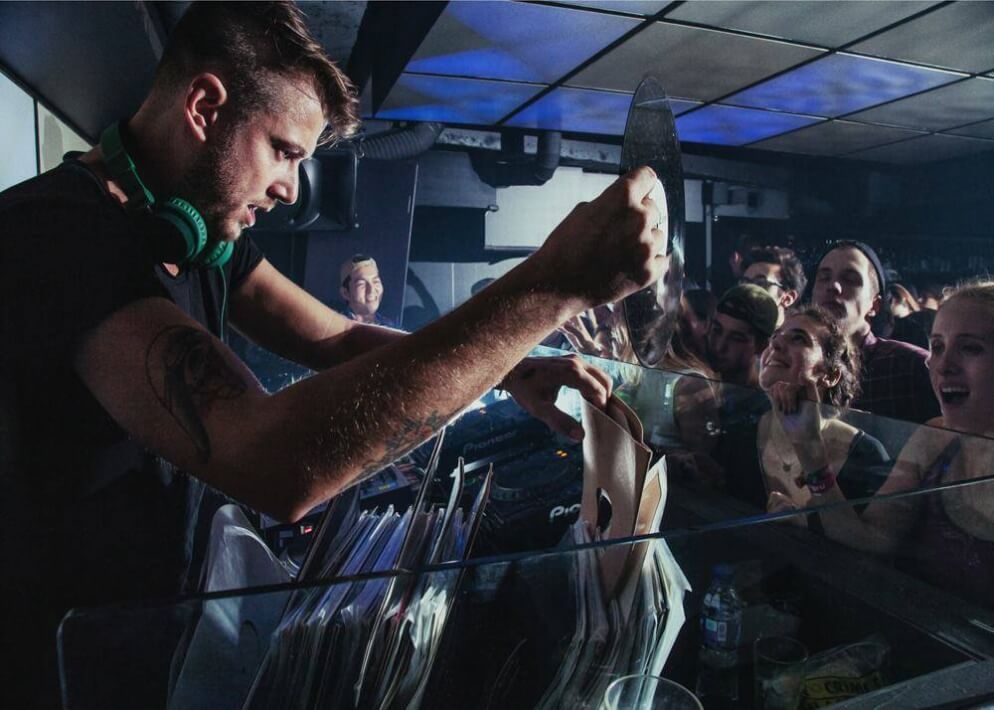 Mystik was one of the first underground clubs in Korea to have a proper sound system. They have a pretty diverse booking policy and bring out people like Levon Vicent and Ata. Dixon's played there twice, I think. It's a well-designed club with a light installation on the ceiling, a proper DJ booth and great drinks. It's located in Itaewon, a district that some Koreans might consider a bit seedy and might not have ventured into 10 years ago. The clubs Cakeshop, Faust and Venue are also all in the same area, as is the American military base. The Korean rock scene started at bars and clubs in the neighborhood that GIs used to go to, where Korean bands would play covers of Iron Butterfly and Procol Harem. But Itaewon has gentrified so much. Now it has a Comme des Garçons store and dessert cafes.
Seendosi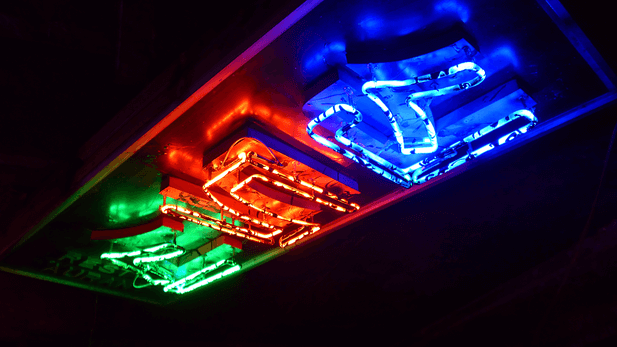 We sometimes throw our events at Seendosi, a venue that's nice to go for a cocktail. It's a cafe, bar and kind of a community space for artists, musicians and activists to get together. They do something different every weekend, so it's a great source to go to find out what's current in Seoul and feels very DIY.
Vurt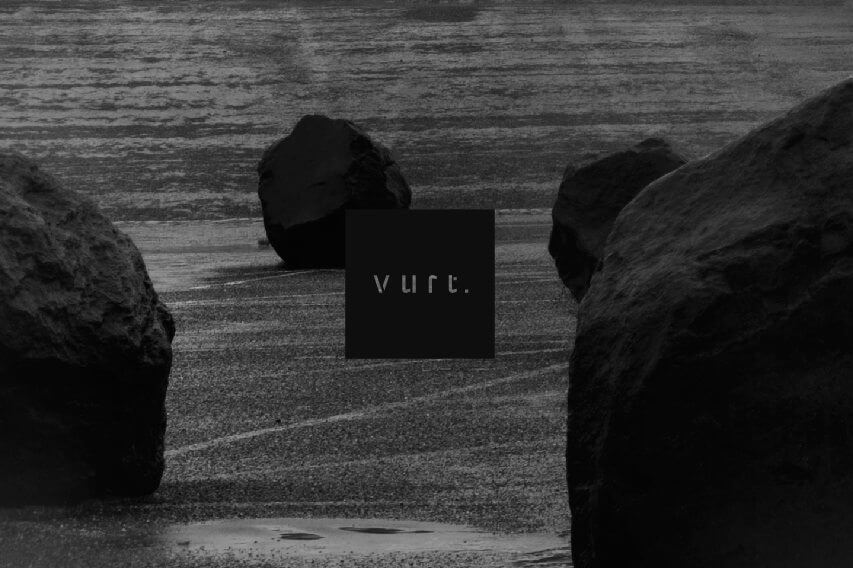 Vurt is Seoul's techno club. It's in a busy area, but it's well hidden beneath a noraebang (karaoke bar). You could walk by it on the street and not even know. The interior is dark and minimal. This is where you can go to hear darker sounds in Seoul; experimental techno artist Rrose recently did an amazing set there. They stick to their style, which I think is admirable.
Cakeshop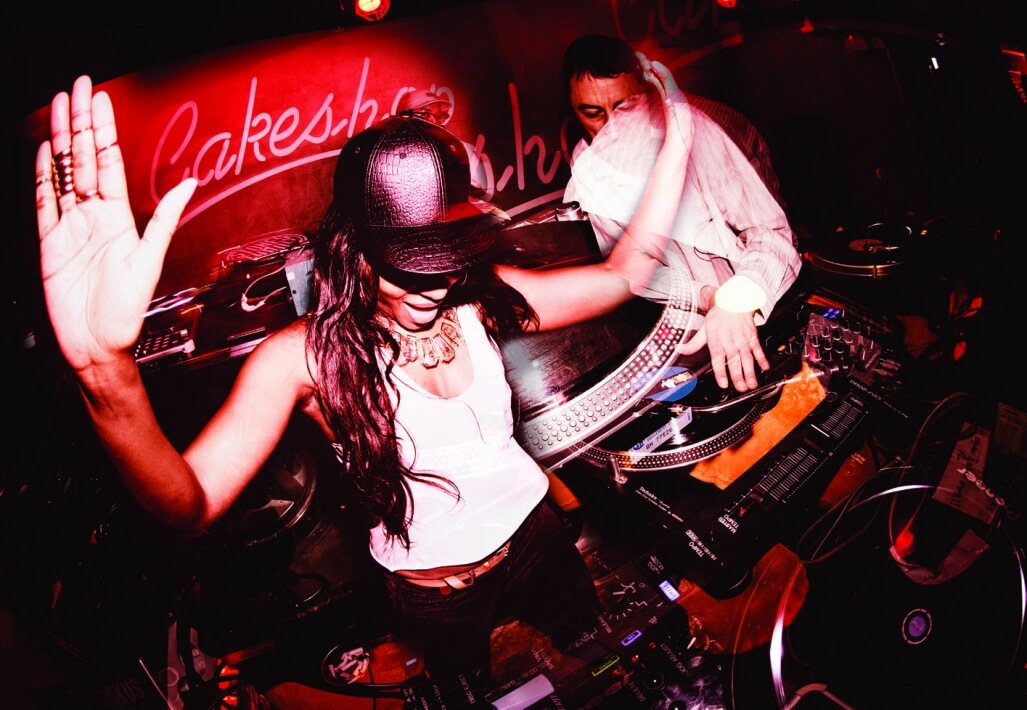 Cakeshop is a venue that does a lot of bass, grime and hip-hop events, so this is where to go to hear artists like Oneman or Gaslamp Killer. They also occasionally book different artists, like Dicky Trisco and Joakim. Cakeshop was a bit different when it hit the club scene but they take a lot of chances with their bookings, which is very cool. They also operate a second venue called Pistil where they book more house- and disco-leaning artists.
Venue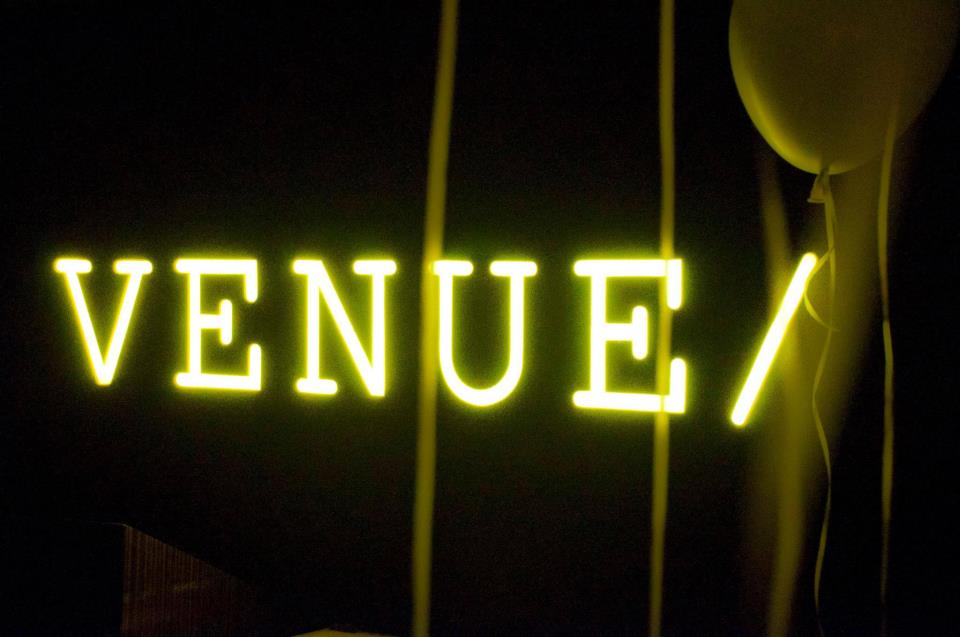 Venue is right in the middle of Itaewon. It's between the busier streets, so you get a lot of random people who walk in. It's one of the older underground clubs. Events from friends in the past have included Pablo Valentino, Francis Inferno Orchestra and Joe Claussell.
Alley Sound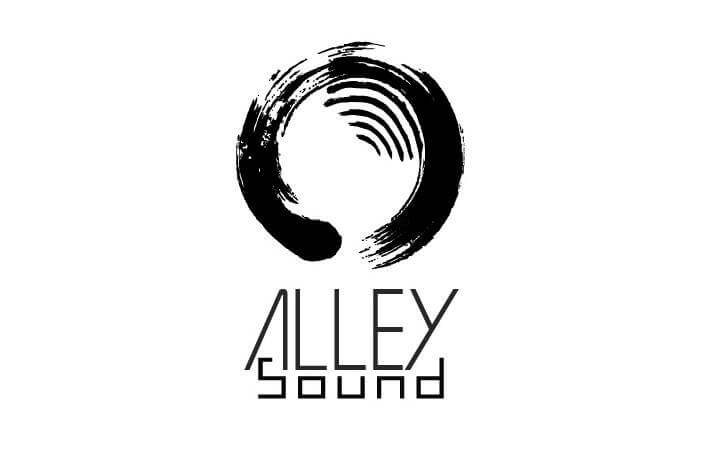 Alley Sound is a bit further away from the places that I've mentioned so far. But it's a very high-quality place that reminds me of some of the clubs I've been to in Japan. It has a great DJ booth—the owner is a DJ. We brought out Young Marco to play at Alley Sound, and it was such an intimate setting to hear such a heavy-hitting DJ.
Faust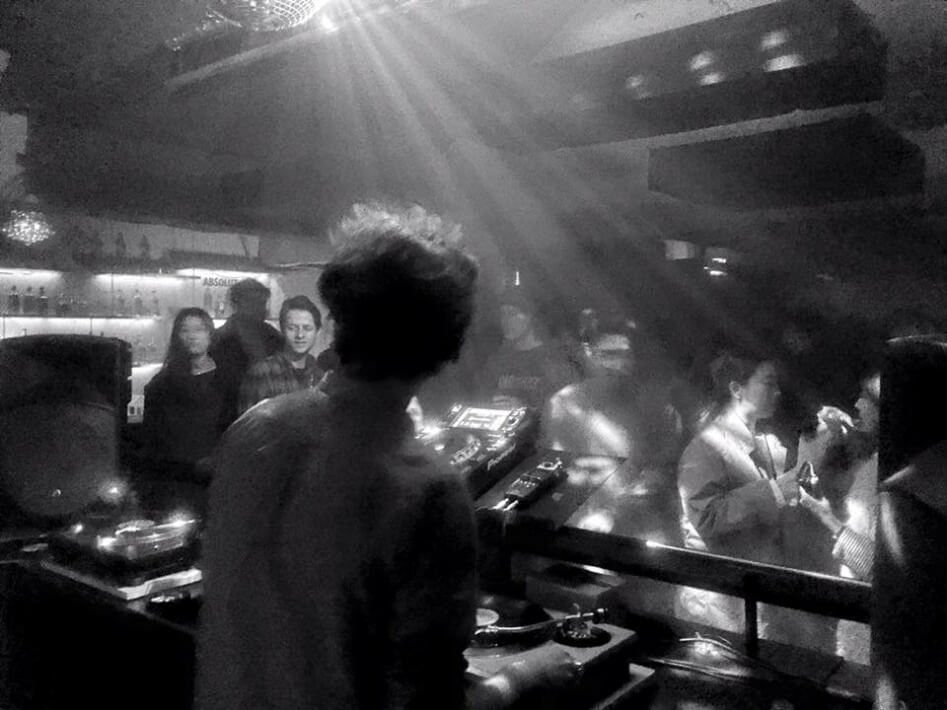 Faust opened recently. I think draws a lot of influences from the whole Berlin vibe. The owner used to throw small parties before this. He's brought out people like Ital, Move D, Aurora Halal and Sacha Mambo. The sound system there is dope; it's a Kirsch Audio with a few quality mixers in the booth, like an old-school Urei 1620. The interior of the space reminds me of a Los Angeles warehouse.
TMI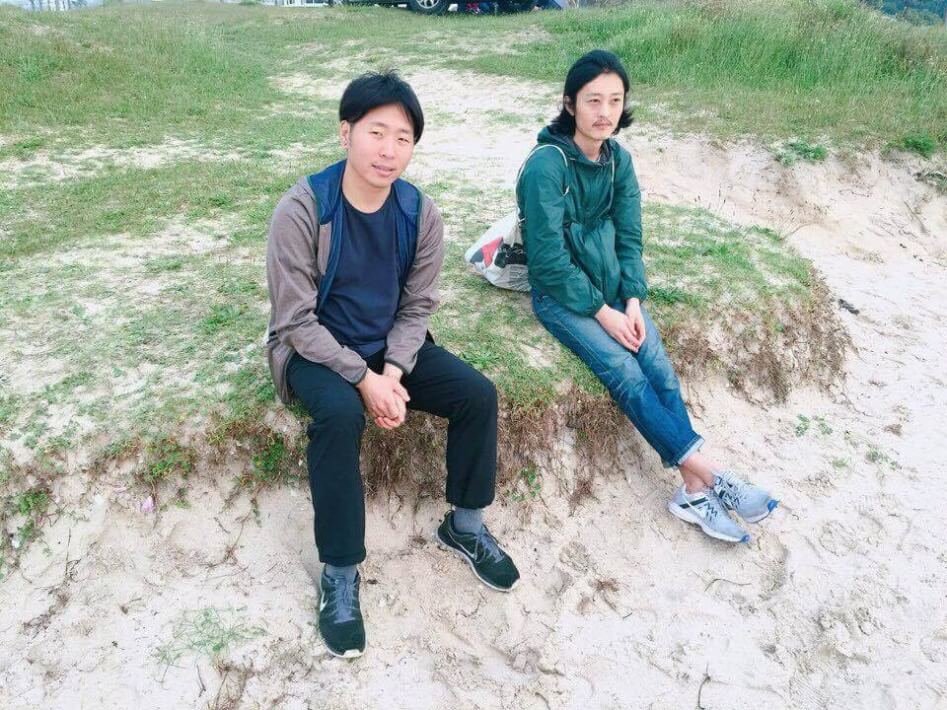 TMI is the party I throw with Antoine from Clique Records; I DJ as Airbear and he's Odd J. We started it because we wanted to take the music out of the clubs and into more comfortable bar spaces, like at Hak Salon, a bar in the Hapjeong area where we had our first TMI parties. It's a reaction to the fact that some of the parties in Seoul just don't create a comfortable environment for people to have a good time, socialize and dance. We started off with a series of one-offs with Magic Touch, Ital and Sapphire Slows but have since been working on bringing other artists like Mori-Ra, Norio from Rare Groove Osaka and others. TMI isn't about genres—our guest DJs don't even need to play dance music all the time if they don't want to. You might not be into dance music, or into clubs, but our party is a place you can go to have a good time.
Gopchang Jeongol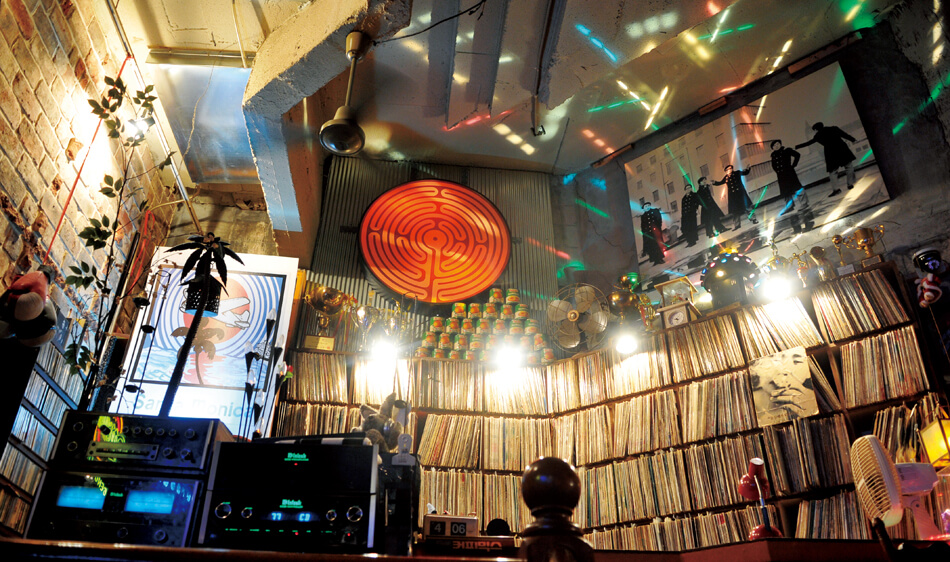 Like Japan, in Korea we have great LP bars. Gopchang Jeongol is a bar where you can go to just listen to music. They specialize in Korean music from the '60s to the '90s. The atmosphere is kitschy, almost like a Hard Rock Cafe, but it's Korean and they have palm trees inside. They play really good music. Sometimes I just go there when I want to study up on Korean music. Whenever there's a musical act passing through, they usually all go here—Television even hung out here. It's a good place to relax. It's in Hongdae, which is where the arts and indie scenes flourished back in the day.
Published June 17, 2016. Words by Derek Opperman.