How To Find Sofia, Bulgaria's Secret And Underrated Parties
Sofia is one of Europe's great but unsung places to hang out, eat and get drunk. It doesn't rank among Europe's premier rave destinations, but anybody who has attended one of the city's phenomenal underground parties can attest to the fact that it can get pretty crazy there—and in a very unique way. A typical night out in Sofia doesn't necessarily center on music. It rather involves a four-hour dinner followed by dedicated outdoor drinking during the summertime. You can only be sure that enough people will bother to attend anything indoors when it's cold outside. Many parties are indeed dull affairs compared to drinking oblak in the park— that's Sofia's classic highball of ouzo mixed with liqueur du menthe, which tastes like mouthwash and is absorbed in quantities which most foreigners find disturbing. However, people appear unfazed by the intake and are open and friendly to visitors. That's important, since most of the time you'll depend on word of mouth to locate the places where the party's at that night.
Food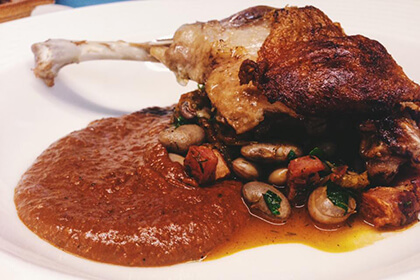 The best thing to do in town is eat—period. It's also the best way to absorb the local culture of subtle irony and passive resistance to the regime of the day, all while having a good time. Bulgaria was part of the Ottoman empire for 500 years. The ruling Ottoman class was Muslim, so two things were prohibited: alcohol and pork. These accordingly became a major obsession for Bulgarians. For rakia (the national drink) and pork meatballs, check Skara Bar. The outstanding restaurant in town is The Happy Pig, and they also have mind-bending cocktails based on rakia—don't bother ordering wine. When drinking rakia, having mezeta (the local antipasti) is kind of a must. That's a whole great tradition on its own and well-worth exploring. If you insist on vegan cuisine, Slunce & Luna will save you from starvation. For breakfast and coffee check the Hlebar bakery.
Bars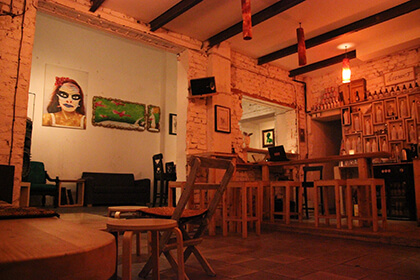 The center of Sofia is packed with restaurants, cafés and bars. Some of the latter feature great music, and some are actually so illegal that they threatened to ban us if we wrote about them. So you need to ask around. There are some legit places, though. Atelieto is a tiny bar that serves local craft beer and throws events that include everything from acoustic performances to experimental electronics and unannounced live performances by the city's star, KiNK. Hambara is a formerly illegal bar that used to have no electricity, and thus is lit by candles. It's hidden in a backyard, so entry usually requires banging on a door for ten minutes, but after you'll be rewarded with strong drinks and liberal opening hours.
Sightseeing And Shopping
The graves of dead mafia dons are probably the best art you will find in town. The good thing about the Bulgarian mafia is that the different factions basically eliminated each other while fighting for market domination. There are great books covering the killings. Anyway, they left impressive tombstone art. Another major attraction is the Malashevci flea market. You can buy stuff there that you probably never imagined could be sold, like used dildos or USB sticks filled with tech-house.
Open-Air Drinking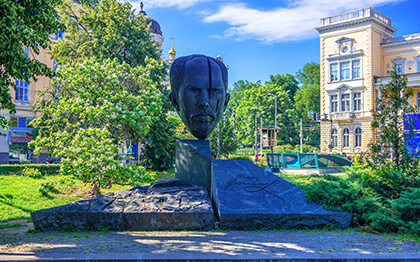 The thing to do in the summer is to get a bottle of ouzo and go to Crystal Park. No matter what's happening later in terms of cool parties, people will meet here for a drink beforehand. The Jules Verne bar and Tell Me club are both on or around the corner. Their programs are a mixed bag, from socialist disco to Romanian minimal and plain nonsense in between, so you'll need to check who's on. If it sucks, go back to the park. Sofia has a lot of parks, and all of them welcome public displays of alcoholism.
Record Shops
Yo Music has all the Balkanton socialist disco classics you've always dreamed of but had no idea where to find. The owner usually sits behind a computer, swearing while daytrading stocks and junk bonds. Depending on how much he's won or lost, he might give you stuff for free or basically kick you out of the store.
Tech-House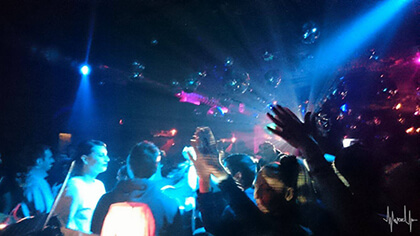 This is the annoying yet dominant variety of electronic music in town, particularly at Club Wake Up Sofia: muscular dudes from the city's ouskirts with shortly trimmed hair; conspicuous absense of women; bad vibes. If you are drunk—which you will be—it is a weird experience seeing all this. Fun only in retrospect when you are back in a safe place.
Raves And Festivals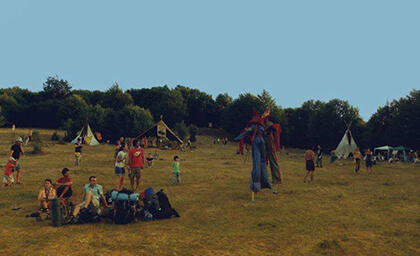 Techno in Sofia didn't begin as an underground club movement; it began with massive raves. Metropolis has championed big-name DJs in sports arenas since the mid-1990s. They are still a major promoter that puts the likes of Sven Väth or Ben Klock in front of a few thousand people. Sometimes they add KiNK for local color. Most of Sofia's more intimate festivals vanished after the financial crisis of 2009. For the interesting stuff you need to get out of town. Artmospheric is a hippie techno festival that's sort of like Bulgaria's equivalent to Japan's Labyrinth, with Monolake or Donnato Dozzy rinsing tunes alongside local artists in a mountain setting. In Sofia they do parties featuring the likes of Shackleton and Kangding Ray. Unfortunately, Horizon has moved on to Andorra. It certainly was one of the best festivals in the country.
Clubbing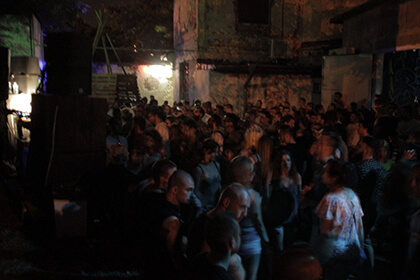 Sofia has several clubs, but what you'll ultimately get depends on the night's promoter or DJ crew. Fabrica 126 was once an old rotting factory, but now it's a club that hosts up to four parties simultaneously. The quality is questionable, but with guaranteed quantity, you can switch parties easily until you like something—or until you're drunk enough and it doesn't matter anymore. EW Studio is basically a concrete cube hidden in a parking lot with a soundsystem, a bar and a garden area that's open in the summer. Its owners are obsessed with all things Perlon, so that dominates the bookings there. The one exception in their line up is a techno party we do with StefaK and yours truly (Stefan) as residents.
After Hours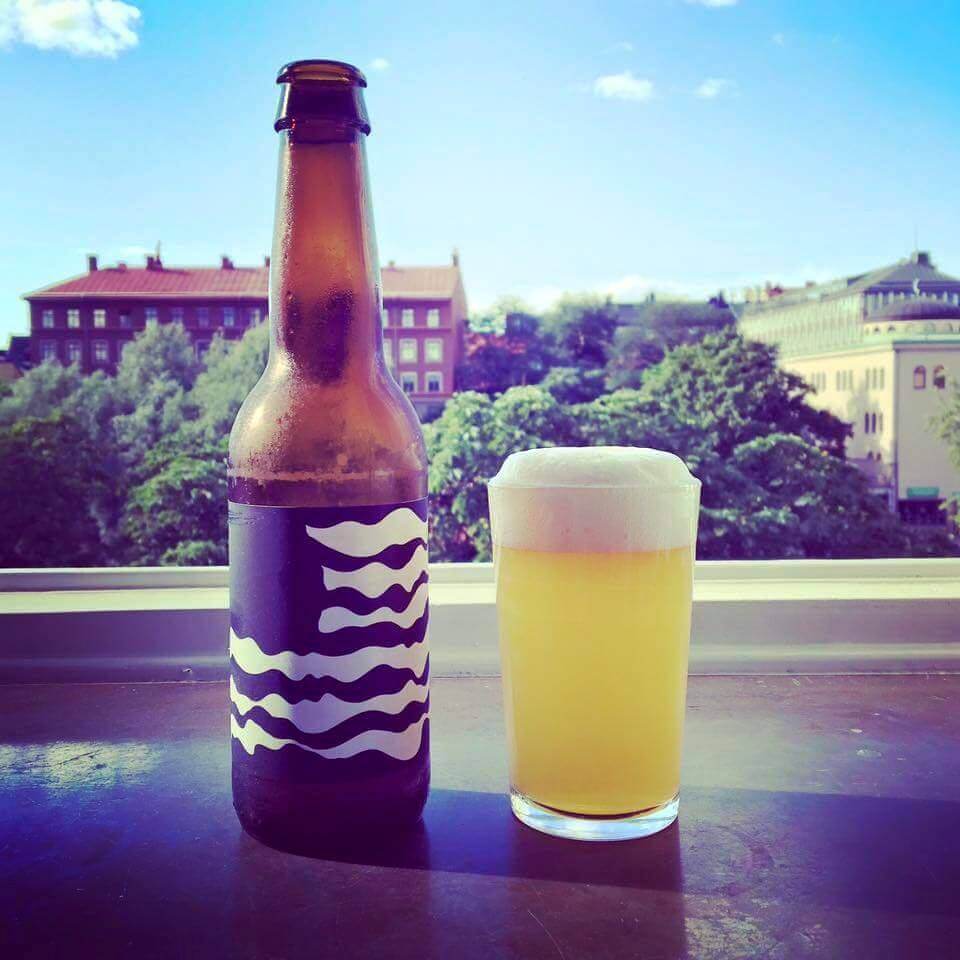 There's a tech-house afters at Wake Up, but we already established that you probably don't want that. Then there's Kanaal, a craft beer bar with a DJ booth and a tiny garden that recently developed into a Sunday after-hours spot that features some of the city's best DJs. It's in walking distance to two reasonably good meatball grills, Skara Bar and Raketa Rakia Bar, which might explain its popularity.
Cover photo of Metropolis via Facebook.
Published February 13, 2017.