A Clubber's Guide To Stuttgart's Parties, DJs + Record Stores
White Noise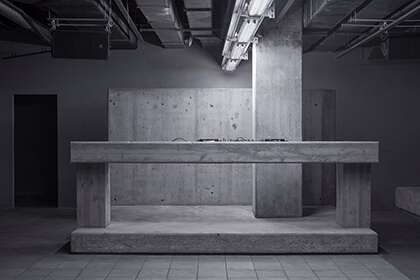 White Noise has two parts: the first is a bar and cafe, and the second is a nightclub located directly across from it. Since they're technically the same establishment, you're free to pass between them with a beer in tow. White Noise is a 200-capacity, underground counterpart to Club Schocken, a more commercial nightclub operated by some of the same people. The bar, meanwhile, is often used for concerts, film screenings, book readings, exhibitions and many an after-work beer. Since it's one of our favorite clubs in Germany, this year we decided to partner with the venue for a series of Telekom Electronic Beats Clubnights in Stuttgart. The next one will take place on May 27, 2017 with UK techno star Pariah playing back-to-back with Candy Pollard, who organizes the popular Who The Fuck night at White Noise. Find more information about that event here.
Dresden Bar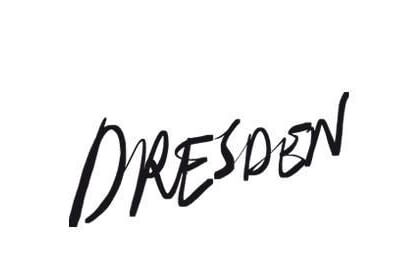 After the popular venue Rocker33 closed a few years ago, its co-owners devised its predecessor: Dresden Bar. They opened it in 2013 in a former gay bar one level up from the ground floor, so the space feels somehow secluded despite its central location in Stuttgart. On weekend nights there's more on offer than a drink in a nice ambience, as it's not unusual for local heroes like Common Sense People's Leif Müller and Konstantin Sibold to play there.
Common Sense People
The story of the popular local party and DJ duo Common Sense People begins with two school friends from a small city outside Stuttgart: Konstantin Sibold and Leif Müller. The pair started DJing at school dances, which gave them a solid technical foundation and following. When they threw their first Thursday-night non-school-related event, they brought out an impressive number of people that more than justified their continued existence in the Stuttgart club scene. The regular night used to happen at the now-defunct Rocker33, and since its original home base closed it now often takes place at White Noise. The night has become a nice launching pad for the founders own DJ careers; you can hear more about that in our recent EB.tv feature on Sibold, who has released with labels like Innervisions and Running Back.
Tatti Café + Bar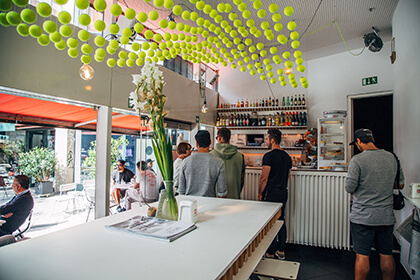 The fact that local press has described Tatti as a "hipsterbar" should give you some idea of what to expect from this bar and cafe. Its carefully designed white decor sets a nice vibe for a coffee in the morning or a beer and some ping-pong in the afternoon. And if you really love it, you can pick up one of their popular shirts or socks, which you're likely to see walking around the city—and perhaps even abroad!
Photo via GeheimTippStuttgart.de.
Condesa Cafe + Bar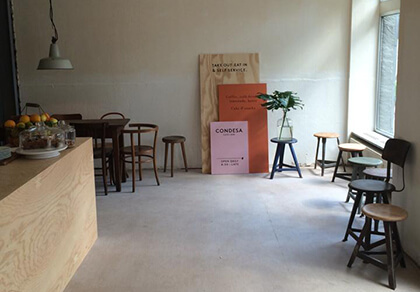 Condesa originally appeared in Stuttgart as a pop-up cafe in the popular Marienplatz area that was only meant to last one month. But luckily they managed to extend their stay, so you can swing by for a sweet treat or a nice espresso.
Pauls Musique Records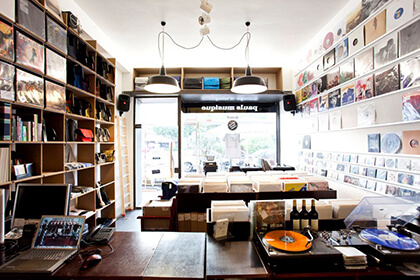 Pauls Musique is a must-see destination for serious house and techno heads passing through Stuttgart. The intimate store is known for its careful curation and commitment to high-quality music from labels that span house, techno, downbeat and electronica. Not only is Pauls a hub for well-known international DJs—some of whom play at the store's Wednesday night parties, a.k.a. the MRRRR Raves—but it's also the label office for Philpot Records, which Soulphiction and Tobias Ettle have run since 2000. Philpot's artists, like many of the physical store's offerings, blend house, techno, jazz and soul in unique contemporary compositions. On its roster are DJ Koze, Basic Soul Unit and Move D. Those unable to make it to downtown Stuttgart any time soon can follow Pauls Musique on their podcast series, Pauls Musique Adventures.
Second Hand Records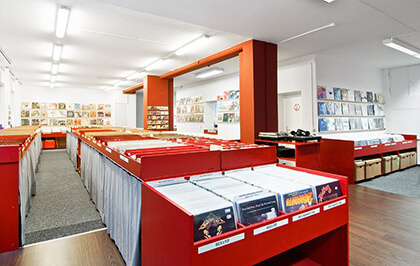 Second Hand Records isn't too far from Pauls Musique, but it offers a profoundly different record stock. The 33-year-old store is said to house more than 50,000 LPs, CDs and singles, all of which are sold at special spring and autumn sales for no more than 1€ each. Though it offers electronic music of various shades, visitors to Second Hand Records can also find large amounts of metal, rock and world music. The store is a frequent stopping point for bands on tour, so if you're in town, it's worth checking out if there's anything exciting happening there.
Kitjen
The popular record label Kitjen started out a few years ago as a party in a basement hosted by DJ and label boss Igor Tipura. The imprint has released five records since it launched in 2015 and boasts an artist roster that includes Shit Robot, Suzanne Kraft, Fantastic Man and Lauer. Tipura's affinity for retro-gazing Italo, balearic house and buoyant and electro-leaning electronica are evidenced in his party series, which has moved from Stuttgart's underbelly to the more formal venue White Noise. He has hosted Young Marco, Kasper Bjørk and various Kitjen residents in his frequent event series.
Telekom Electronic Beats will host a Clubnight at White Noise in Stuttgart on May 27, 2017 with Candy Pollard and Pariah. Click here for more information. Cover photo from White Noise's Facebook page.