Covering Tracks: Record Store Day Special
The first of a new regular series where we wade through the latest releases—from 12-inch vinyl slabs to chunks of data—to find the keepers. As this Saturday sees Record Store Day hit Berlin and other cities across the world, Joe Davies hot-footed it down to OYE Records in Friedelstrasse to ask shop assistant and DJ Melis what we should be fighting through the throng for—plus some bonus selections. As we say in the business: Tip!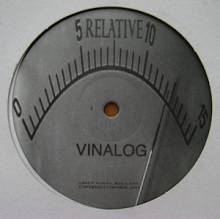 Mr. G / Vinalog – "Antipodes / Phising Ride" [Relative / Phoenix G]
Can't go wrong with the G. I love seeing him play, too. He's constantly dancing and bouncing behind the decks; he just loves what he does so much. Special!
(Record Store Day Exclusive)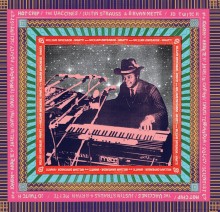 William Onyeabor – What?! [Luaka Bop] 
The mythical creature Onyeabor gets a remix EP: the first record since David Byrne's label Luaka Bop put out his Greatest Hits last year. That very special Daphni track makes a vinyl comeback on the flipside as well.
(Record Store Day Exclusive)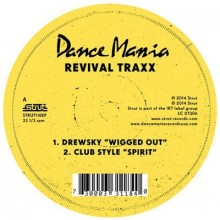 Various Artists – Revival Traxx [Dance Mania]
An unreleased track by Parris Mitchell aka Rhythm II Rhythm on the B-side, DJ Deeon, Paul Johnson and Robert Armani on the other side. You should take every chance you get to bag a Dance Mania record.
(Record Store Day Exclusive)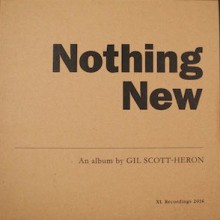 Gil Scott Heron – Nothing New [XL Recordings] 
A beautiful double LP containing "acoustic" or stripped down versions of Heron songs. He recorded them while working on "I'm New Here" with Jamie xx. Better Days Ahead!
(Record Store Day Exclusive)
Delroy Edwards – "For Club Use Only" [L.I.E.S.]
There could be fights over the last copies of this. Repress of the 2012 anthem on Ron Morelli's L.I.E.S. label.
(Record Store Day Exclusive)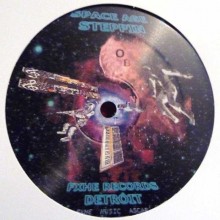 OB Ignitt – "Oh Jabba" [FXHE Records]
I just love playing this. Spaced out, pumping tracks by Detroit gangster OB Ignitt. "Oh Jabba" is the one.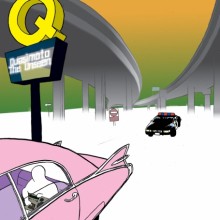 Quasimoto – The Unseen [Stones Throw Records]
This is one of the records I grew up with and which really got me into music. The Unseen has always been a huge influence for me and just has to be in every list I ever get asked to make.
Kobosil, a good friend of mine, and Marcel Dettman's label "MDR" are a perfect fit. Bleak, functional techno by one of my favorite local producers.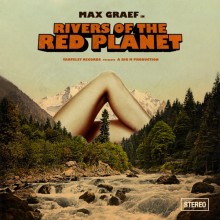 Max Graef – Rivers Of The Red Planet [Tartelet]
A really honest, personal album by my colleague and friend Max. He draws influences from jazz and hip-hop, sometimes fusing them into house tracks that work on the dancefloor, sometimes into sample driven downtempo beats.Works in the club, in the store and at home!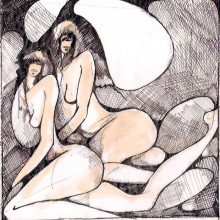 Syclops –  A Blink Of An Eye [Running Back]
You could play almost every track on "Blink Of An Eye", a mini album by Maurice Fulton, blindly, but "Jump Bugs" stands out. A crazy, percussion-laden acid trip. Love this.
For more editions of Covering Tracks, head here. 
Published April 18, 2014. Words by ebjoedavies.