Check Out Photos From Our Techno-Fueled Telekom Electronic Beats Austria Launch Party In Eisenerz
It was an incredible scene: A crowd dancing to techno in the pouring rain while Austria's towering Ennstal Alps watched on like snowcapped sentries. The feeling in the air in that former mining town, called Eisenerz, was vaguely mystical, which was an appropriate mood as any considering the party we were at marked the start of Telekom Electronic Beats Austria and its accompanying Crowd & Rüben event series.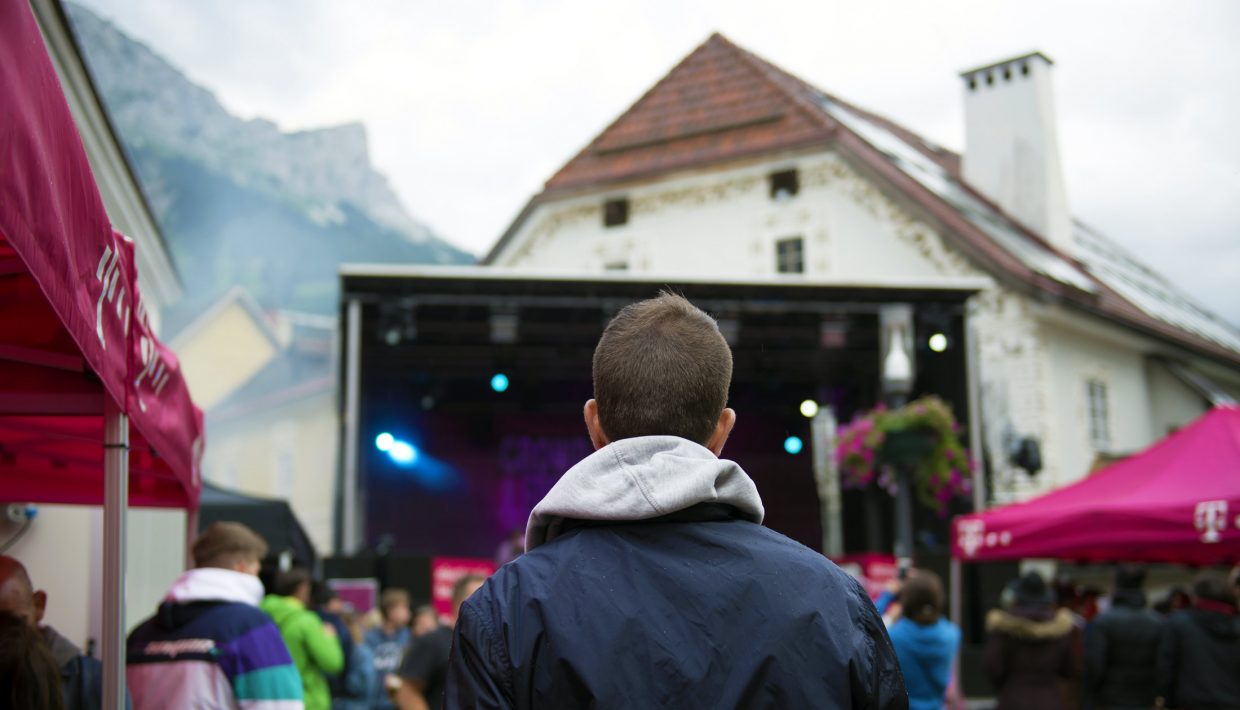 As we've told you over the course of the past few weeks, Crowd & Rüben is a new initiative that we've launched to help build and connect dance music scenes in remote rural areas with the broader European community. And, having now been to Eisenerz, the first destination, we can assure you that the town is indeed both remote and rural, but it also has potential. We were continually reminded of what our local contact, Erzbergbräu brew pub owner Reini Schenkermaier said: "Just because Eisenerz is small and isolated, doesn't mean you can't be connected to the world."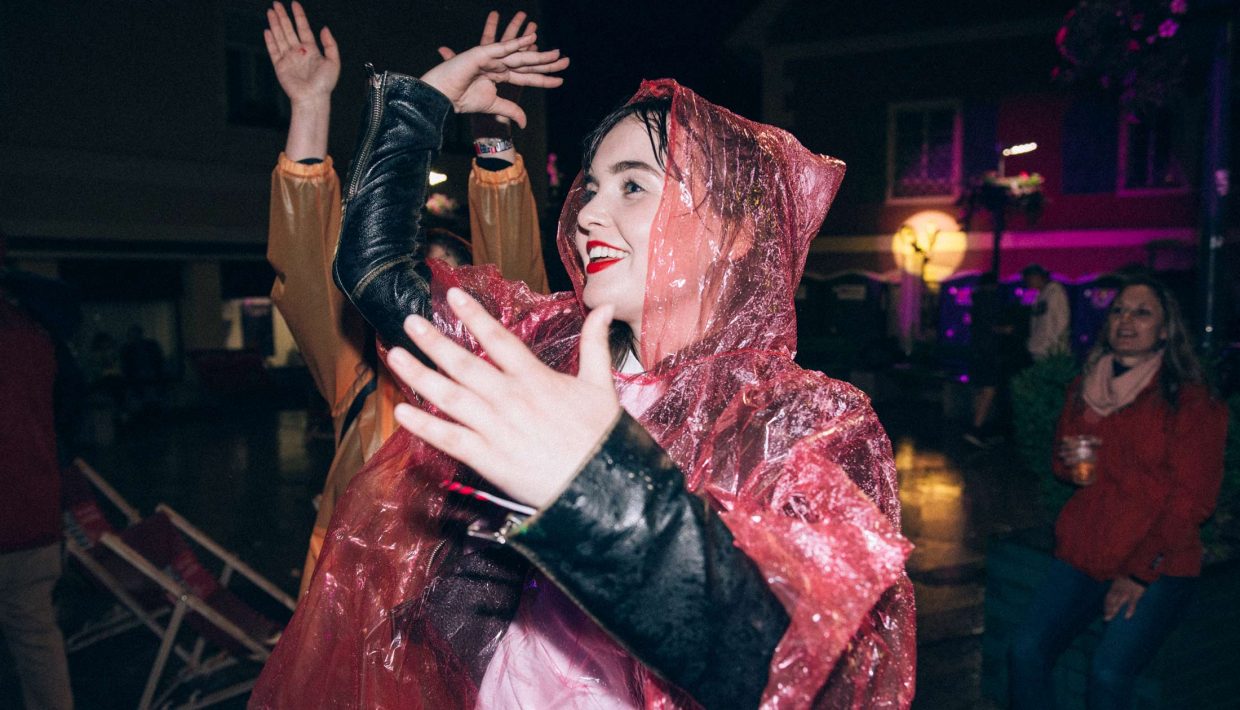 Situated in a valley about an hour-and-a-half outside of Graz, Eisenerz is a quaint village that features stunning views of the surrounding mountains. We've heard techno played in some pretty incredible places, but this was one of the most unique we've experienced.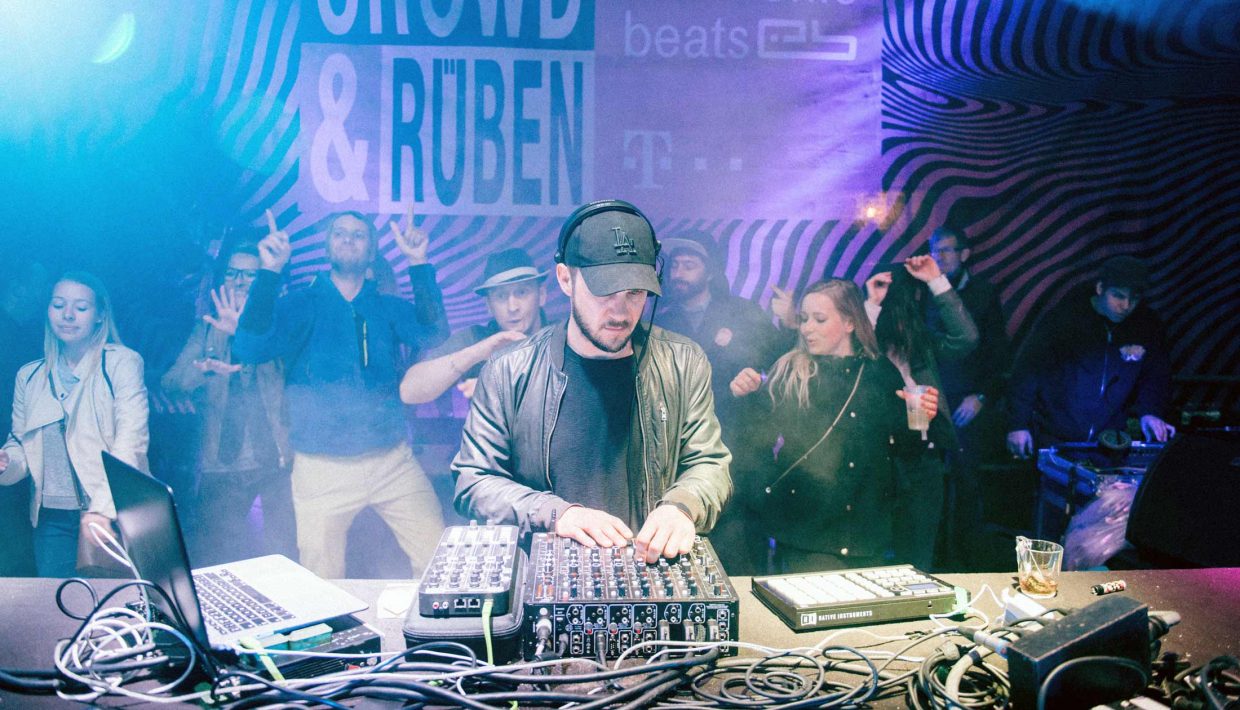 We weren't alone, either. Matador, our headliner, shared our sentiments. "Normal environments—cities and towns and festivals—are what people are typically used to. Once you go outside, it brings out a different animal in everybody," he said. Later, when he played a remix of Jay-Dee's break house classic, "Plastic Dreams", we could feel a different side of our selves coming out too.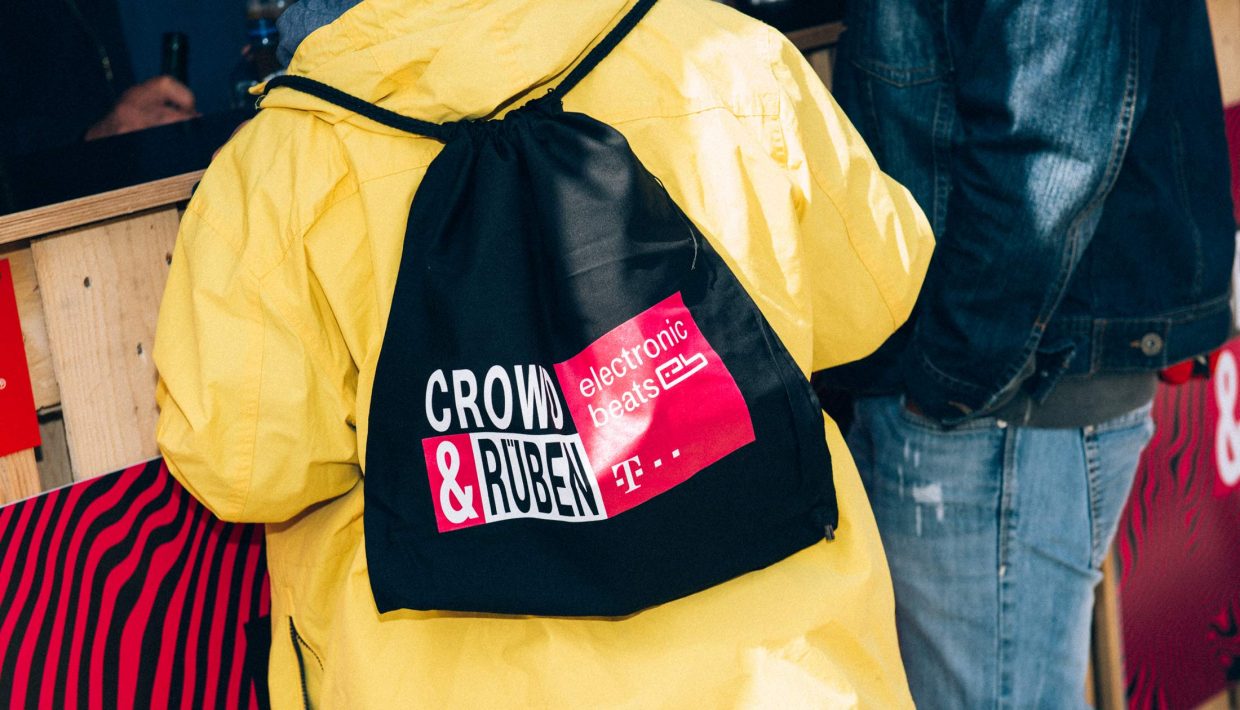 For more information about forthcoming Crowd & Rüben events around Austria, check out the German-language Telekom Electronic Beats Austria page. Or stay tuned to this space—we'll also announce them as they get closer. See more photos by Karo Pernegger here.