Discover New York's '90s Techno Scene With This 11-Track Guide By Damon Wild
The Synewave Records boss and Sonic Groove affiliate looks back at the city's heyday.
Published on April 1, 2019 15:00 Berlin Time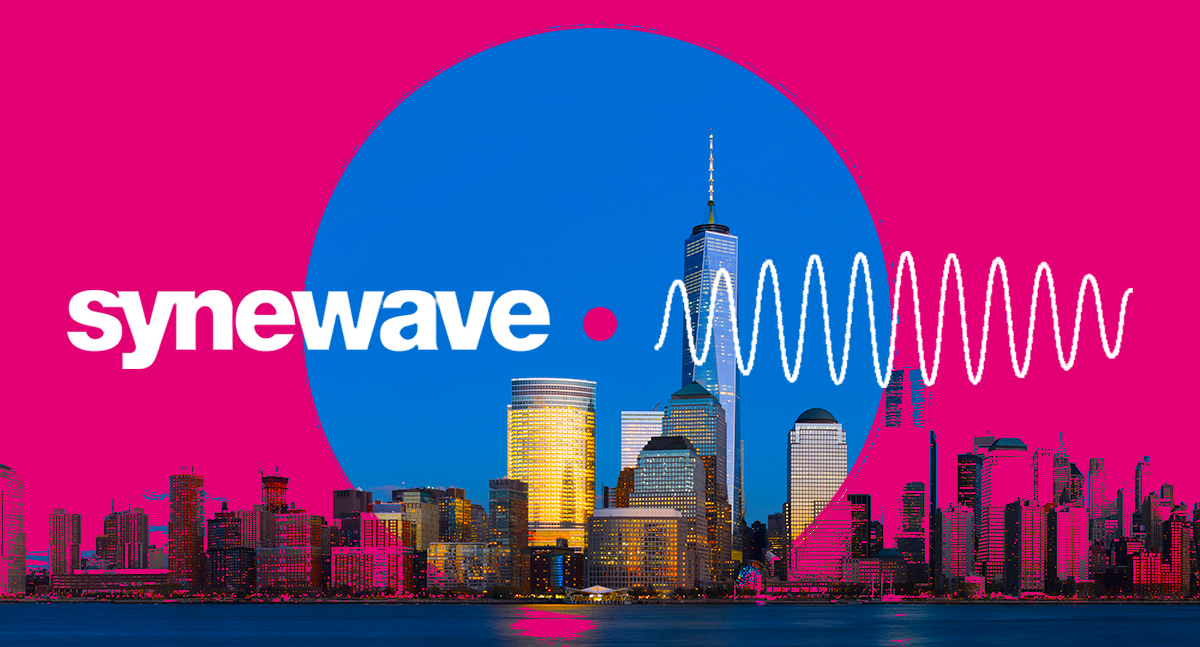 Damon Wild moved to New York City in the late '80s and worked at Experimental Records in Manhattan. During this time, he also worked at Sonic Groove Records in Brooklyn alongside store founders Adam X and Frankie Bones. In the early '90s, Wild began Synewave, which gave birth to many well-known artists from around the globe. The artist dug through some of his most memorable New York techno tracks and EPs from this special era of electronic dance music, many of which continue to define the city's electronic music landscape decades after their release. Check them all out below.
Morph, "Stormwatch" (New Electronica 1994)
"This is an album that I produced with Dennis Ferrer. Dennis was working at this great music store in Manhattan called Rogue Music. I met him there a few times as I was always looking for new gear. I remember him giving me a demo tape for EX Records that became Aurasphere. Dennis and I began hanging out together, and then next thing we began this project called Morph. It was recorded over many months and it was a lot of fun. We travelled to England together and did some tours, and it was a great start for Synewave. The 12-inch single "Stormwatch" was also released as the start to Synewave, with a harder dark acid track called "X-EX". I guess it's self-explanatory. I also really respect the label New Electronica as they were quite diverse and open minded at that time."
Steve Stoll, The Blunted Boy Wonder (Nova Mute 1998)
"Steve Stoll was a huge part of New York techno and also a veteran worker at Rogue Music on West 30th. Steve released so many great raw dirty techno grinders on his label Proper. The Blunted Boy Wonder LP really put Steve on the map. Tracks like "Model T" , "GTI" and "Mosquito" are still in my sets today. I remember meeting up with Steve in his Manhattan flat and seeing his wall of analog machines all in line ready for quick sequencing. He never used a computer, he just hit "play" on his 909 and the rest of his gear would follow and record live to DAT. I respected the fact that he didn't use much gear, but he knew his tools and he had a special sound."
Damon Wild & Tim Taylor, "Bang The Acid" (Synewave 1995)
"Tim Taylor was a big influence on the New York techno scene in many ways. He was very involved with Tommy Musto and Frankie Bones in the '80s, he was our tour manager when Ray Love and I did Toxic Two "Rave Generator" and he was a good friend. He stayed with me at my flat in Staten Island and we spent a summer afternoon together cranking out this acid cracker. We dug through some records in my crate and Tim played "Bang a Pella" from Bang The Box by Jackmaster, and then I sampled it, tuned it down and made it fit the mood of the acid. It just worked. The record was a huge success and it was only a single-sided record for the first pressing."
Joey Beltram, Places (Tresor 1995)
"Joey was on fire during the '90s—he was like the Todd Terry of New York techno. This album is a statement. It was one of the first to use stabs, funky drums, tough rides and hi-hats. His music always had some sense for groove and rhythm mixed with experimental tones and sequencing. This has to be one of the best techno albums ever made. Just listen to it."
Abe Duque, Blunt (Sonic Groove 1996)
"This track is based on a bet Abe made with Adam X. He bet him that he couldn't smoke a whole blunt by himself. Adam was never a smoker, and the bet was that if he smoked a blunt by himself Abe would give him a free EP. And yes, Adam did it, and he ended up throwing up all over Houston Street and laying down on the pavement afterward. But he got his free EP—and a great one too!"
Dan Morgan, "Flowerchild" / Damon Wild "Avion" (Geometric 1996)
"This was originally a B-side cut on the Synewave sublabel Geometric. I never imaged that it would be as well received as it was. One afternoon I had a fun jam session; I had run two Roland SH-101s together, and I ran the hi-hats through a Roland SH-09 filter. It sounded funky, so ran it to tape. Jeff Mills used it on his DJ mix "Live at The Tokyo Room". Dan Morgan was a great friend of mine and he was also doing some collaborations with me under the name Morgan Wild Project (Music Man). Dan created this monster of a club track."
Function, "F(Q): Function Of Bandwidth" (Synewave 1996)
"This list would not be complete without mentioning David Sumner and giving him huge credit to shaping the New York techno scene. I met Dave while he was working at Rogue Music. He gave me his demo and I signed it as SW24. It was actually Dave's first release, and it did really well. He was all over the charts from the German magazines Raveline and Frontpage. It really launched Dave's career in Europe. During this time, he also collaborated with Karl O,Connor (a.k.a. Regis) to create Portion Reform's The Supreme Negative on Downwards. That's killer as well."
Adam X, Reverse Forward (Sonic Groove 1998)
"Adam was one of the pioneers at the forefront of the New York scene. He was working alongside his brother, Frankie Bones, at Sonic Groove Records in Brooklyn. I actually worked there as well in the early '90s doing mail order. It was a great shop and Frankie gave his heart to the scene there. Reverse Forward was recorded at the end of 1997. At the time, the techno scene was heavily focused on the Birmingham and Swedish sounds of hard loop techno. This release was recorded as a backlash to that genre, focusing instead on a druggier, deeper techno vibe influenced from the likes of the New York sound of Nu Groove Records and the Sheffield sound of bass and bleeps techno. "Wave Of The Future" from this EP was recorded in direct homage to Kevin Saunderson, whose rendition of techno was always one of Adam's favorites."
Steve Stoll, "Proper Thirty" (Proper 1999)
"Steve was a busy part of early Synewave history. He collaborated with me on the Voyager 8 series as well as under his alias Ausgang. Steve was working at a cool music store in the West Village called Dr. Sound. It was run by a Japanese crew and they always had some really cool analog funky keyboards in their shop. It was actually the first time I saw a vocoder, and Steve showed me how to use it. This EP was for always one of my favorites and I still rock it today."
SW37, Untitled (Synewave 1998)
"This was a secret project given to me by Joey Beltram. It was a big EP on Synewave, and the irony of it was that nobody really knew who made it. It was just about the music. I was constantly asked who it was, and I would just say, "It's someone, but not me." Joey decided to let the cat out of the bag and we rereleased it last year on Synewave as a repressing."
Damon Wild, Somewhere in Time (Synewave UK 1998)
"I just remember it was a very hot and sweaty summer. I had sweat all over myself and my gear after working long sessions in the studio. I even got bored of my studio and moved it to another room to have some new inspiration. I had many unused tracks, and some of them couldn't quite fit into any EP. But after some time, they sort of just molded into this album. I was really excited by new synths at this time, like the Waldorf Pulse and the Novation Nova. It was very futuristic and warm sounding for a modeling synth. This was also the first release on the UK side of Synewave."