Explore Debrecen's Cultural Highlights During Campus Fesztivál
Debrecen is a lesser-known Hungarian city that lies 225 kilometers east of Budapest. Though it has a much smaller population than the capital, Debrecen is quickly becoming a vibrant cultural center thanks to its developing scene and emerging nightlife. The city will soon host the 10th edition of Campus Fesztivál, which features hundreds of artists on multiple stages—one of which is sponsored by Telekom Electronic Beats—as well as a packed cultural program that covers stand-up comedy, theater and more. To better acquaint you with the regional hub, we tapped a local head to tip us off to the things worth seeing, doing and eating while you're in town.
Hal Köz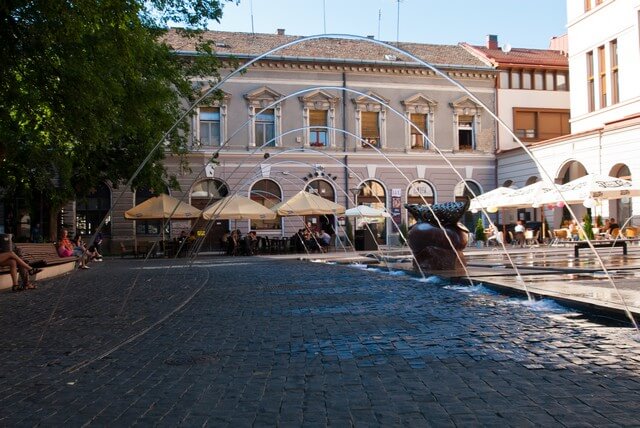 This public square was in the past referred to as "Little Berlin." During the day it's odd fountain system draws families and tourists, and at night it becomes a bustling terrace with great street food, thought-provoking art galleries and lively bars with DJs and live music.
MODEM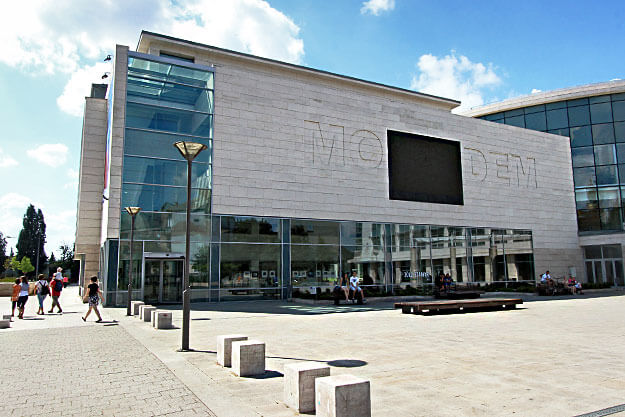 MODEM, The Centre For Modern And Contemporary Arts, is a must-visit for locals and visitors alike. This museum has a surprisingly cutting-edge program for a town that's known for its conservatism. Its collection includes works by Marina Abramović, Erwin Olaf and a number of artists who have helped to put Debrecen on the map of the contemporary art scene. As the biggest gallery in the region, it has a lot of room to showcase more than contemporary art; the building also contains a gift and bookshop and a coffee house, where it hosts lectures on art history, philosophy, literary events and concerts—including the occasional techno party or noise concert.
B24 Gallery
Photo via B24 Gallery's Facebook.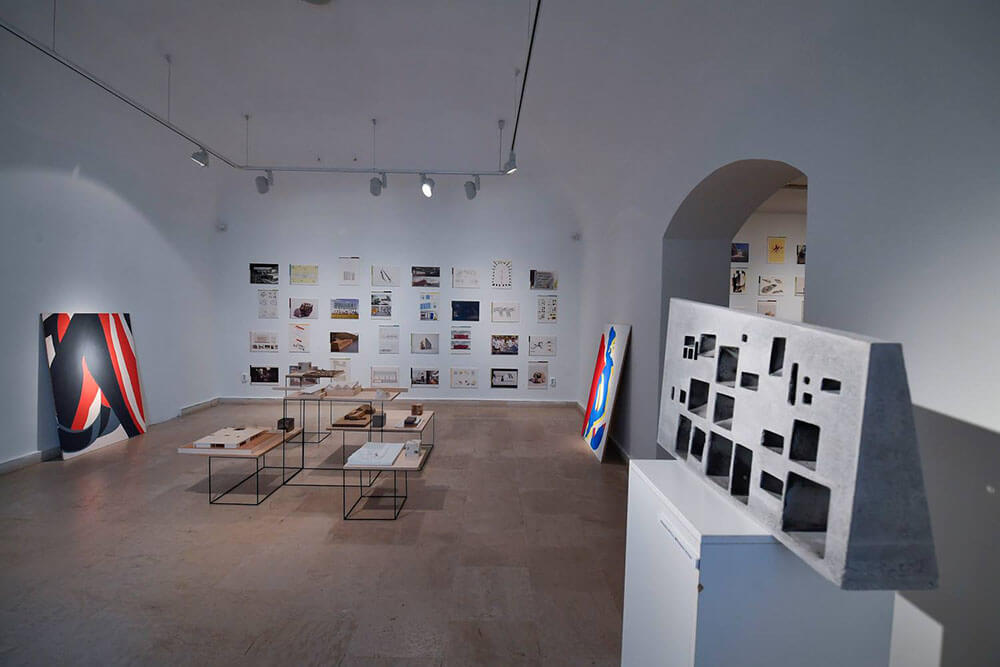 If you like contemporary art, you should also check out B24 Gallery. It's a studio for exhibitions by emerging Hungarian artists that also holds the occasional concert.
Nagyerdei Víztorony, The Great Forest Water Tower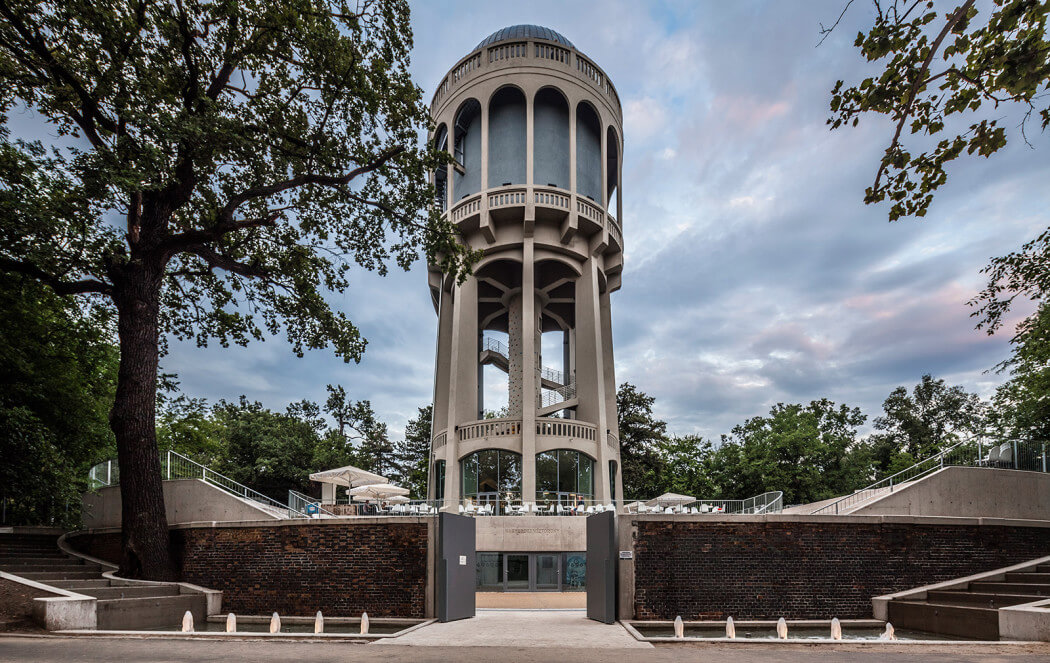 This 105-year-old building is a part of the industrial heritage of the city. It was recently opened to the public, and it's quickly become one of the city's most exciting community spaces. The water tower now has a climbing wall, an observation deck and a great café. There's a space on the ground floor that has everything from electronic dance music parties to literary programs. The garden area around the tower is massive—its atmospheric lighting and stage have made it one of the most popular open-air bars in Debrecen.
Debrecen Bike Maffia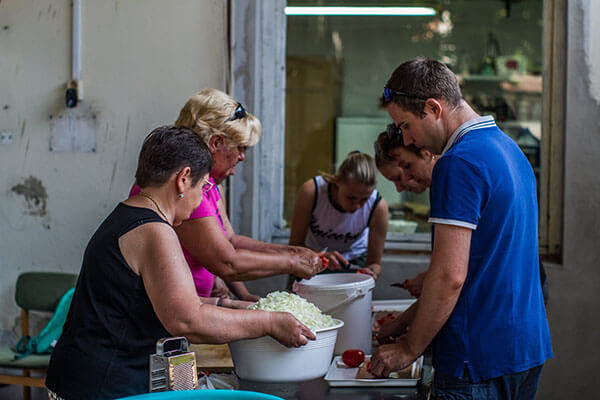 The Bike Maffia movement originated in Budapest, but it also has a strong presence in Debrecen as well. Combining bicycle culture with social outreach, this project's mission is to gather, cook and deliver food to homeless people living in the city. This year, the local chapter's community space is now on Baross street in a former sewing factory. The crew has exciting plans to create a real underground open house that's also an independent center for culture.
Sofar Sounds
In 2017, a small group of local enthusiasts brought Sofar Sounds to Debrecen. This is a network of groups who perform small music gigs in irregular places like rooms, offices, libraries and rooftops. These performances have quickly gained a cult following thanks to the special atmosphere created by the close connection between the performers and audience. These concerts are held roughly every two months, and the lineups always include at least one local artist. The music itself can be anything that suits an intimate space—expect to hear everything from acoustic sessions to experimental electronica.
Cut & Coffee & Volt egyszer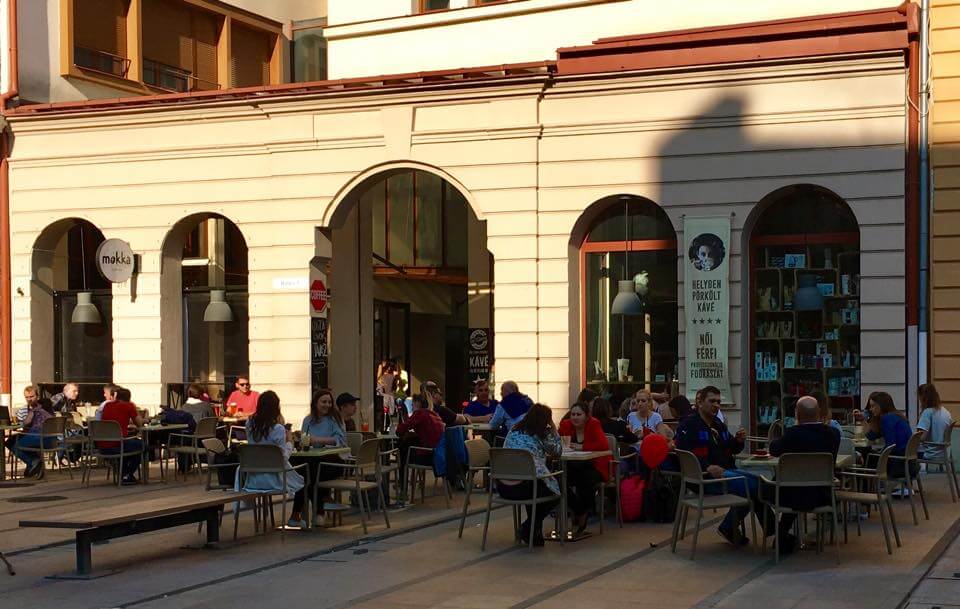 If you want a  haircut and a good cup of speciality coffee, you should go to Cut & Coffee. It's a small place around the corner from Hal Köz that serves beans roasted in-house. The "cut" in its name refers to an upstairs hair salon. Not far from there, right at the main square, is Volt egyszer, a cozy coffee bar whose name means "once upon a time."
Maszek, Butiq and Mickeyz
In the last few years, several new and fancy bar-sized clubs have opened in downtown Debrecen. Maszek, Butiq and Mickeyz are all bars that offer rustic interiors, a friendly atmosphere and a huge variety of drinks. All three bars share a similar taste in music that tends towards mainstream electronic club sounds and house.
HALL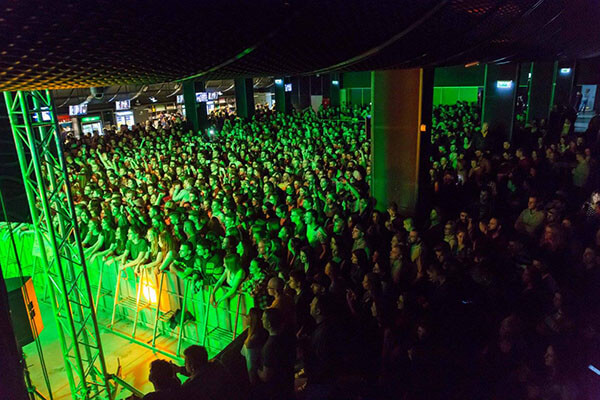 HALL is among the largest music and event spaces in Hungary, if not the top dog. Built under the visitor's section of a new football stadium, this party venue mixes minimalist industrial decor with top-notch sound and cutting-edge visuals. The venue's music program is mostly comprised of EDM, mainstream house and pop, but you can also find other electronic genres on certain nights. This venue hosted the most recent Telekom Electronic Beats party in Debrecen.
Roncsbár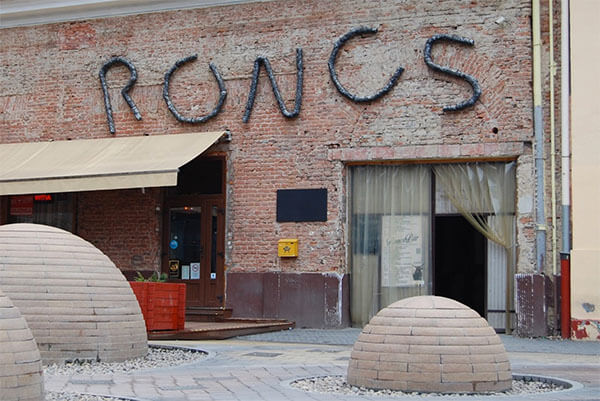 This extremely complex ruin pub on Csapó street includes a bar where the ceiling is full of old cymbals, a concert room that fits nearly 400 people and a huge garden with a disused city tram now used as a sitting area. Roncsbár's (aka "Wreck Bar") concert room offers everything from rock shows to drum and bass parties. Its flea market is also a great place to swap bicycles and find cool secondhand clothes.
Campus Fesztivál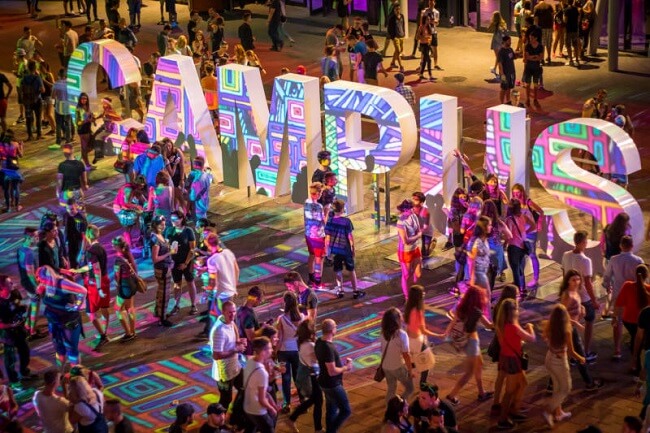 Now celebrating its 10th anniversary, Campus Fesztivál has become a significant happening on Hungary's music festival calendar. Its massive, multi-venue program mixes up nearly every genre of music imaginable. This year the headliners include The Prodigy, Lukas Graham and Alle Farben. In addition to the big names on the bill, Campus has also always tried to provide space for both international and local acts. The event is also a good occasion to try all kinds of street food from the region and to test all kinds of cultural goings-on from the music world to comedy, theater and literature.
Cover photo via Nagyerdei Víztorony's Facebook.