Did Disclosure Drink Vodka Out of Their Eyes?
We all know the story: in 2013 two teenage brothers packaged pop sensibilities in house and garage beats, thereby threatening to transform a staunchly underground sound into a flash in the EDM pan. Think pieces blossomed. Memes appeared. The brothers, Guy and Howard Lawrence, headlined house-oriented stages at America's biggest EDM festivals. Tepid backlash lapped at the shores. And it's in this climate that the boys known as Disclosure plotted the release of their sophomore album, Caracal, which hits shelves September 25. They've maximized its radio potential by enlisting an arsenal of Hot 100 chart-toppers as guest vocalists, including The Weeknd, Sam Smith and Lorde. We sent our own pop music militant and a key figure in Berlin's under-underground, Noisekölln party/radio show founder Michael Aniser, to make sure the fame hasn't gone to their heads.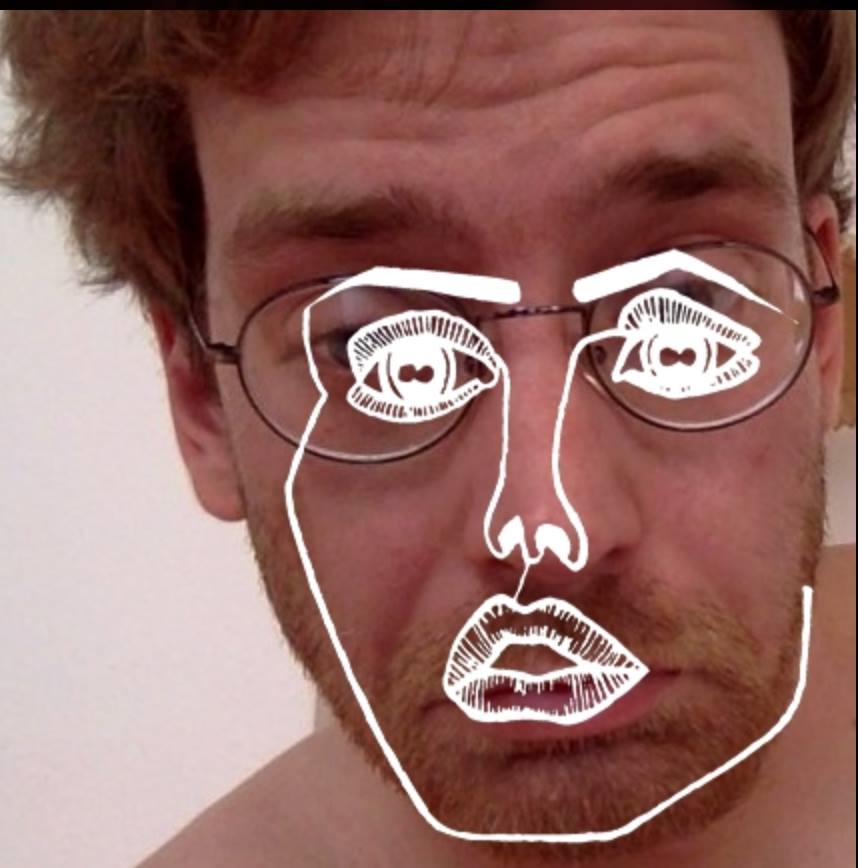 The first track on your new album, "Nocturnal," reminded me of "Offline Dexterity," one of the first tracks you ever released. It's like you perfected that first tune over the years, and now it's back.
Howard: I think I know what you mean, what with the pads and that it's a driving track, but at the same it's quite relaxed and chill.
Guy: It's much slower.
Howard: I think it doesn't have as big of a bassline as the first track did, and it's a fully written song with lyrics and structure, whereas the first one was more like a club track.
Guy: That's what we want to do with the album: maintain that Disclosure sound with the warm synths and the drum sounds that we use, but evolve with different structures, styles and singers. We wanted to make the record cohesive by keeping our sound.
That's kind of your mission, right? To transport a club vibe into pop songs?
Guy: Yeah. The first album [Settle] had some club tracks on it as well, like "When a Fire Starts to Burn" and "Stimulation." But with this one we did every track around the vocals.
Howard: You know what? I don't think it's our "mission." We just want to write songs, and that sound is the stuff we like. It's not like we set out to change dance music.
How did you get all the collaborations on the tracks? Could you just pick whoever you wanted to work with?
Guy: We don't want to work with big pop stars who have big egos. We have to like them. We got The Weeknd to sing on a track after we DJ'd before one of his shows. We knew he was a fan so we flew to New York to record "Nocturnal," which is the only song we recorded outside of London for this album.
There's also that track with Lorde, whom I only know of through South Park.
Guy: Hah—well, she's very big in the USA. We knew her from the Brit Awards, where we performed together. She's a wicked singer and a very nice person. She emailed us and was like, "Do you want to do a session?" That was actually the last song we did on the record, and it was pretty close to the delivery day, so it was quite a rush to get it done.
https://www.youtube.com/watch?v=ZxOMKtAKrh4
Then why did she get so much shit on South Park?
Howard: As South Park goes, they where pretty nice to her. It wasn't like the stuff they did to Michael Jackson.
Guy: I thought it was funny. I asked her if she watched it and, and she said she hasn't even seen the episode.
Howard: I think she would actually find it funny. She has a great sense of humor.
Guy: How can you not watch it? I mean, getting onto South Park is a dream come true for a lot of people.
What's the worst stuff your parents made you listen to?
Guy: Well, we had to listen to some pretty weird stuff, as both our parents are musicians. Our mum was more into normal pop and musicals. But our dad was into some really interesting stuff: prog rock like Rush, Genesis and Pink Floyd. All the dad music you would expect.
Howard: We didn't really got into electronic music until much later, around 2008 when dubstep got really big. We loved it, but we never wanted to make it. People like Burial, Joy Orbison, Floating Points…
Guy: When it started to change and had a bit more bass going on, that was a really exciting time in music in the UK—probably the most exciting point in the underground scene in the UK.
So Burial was important to you?
Guy: I think for any electronic music producer, even if you're making something different, you have to respect Burial. He created a whole genre with those albums. It's that kind of dubstep mixed with ambient cinema music.
Howard: It's kinda strange that it's inspired by garage and various other things, but we didn't know about UK garage. We were like "Where is he getting all his ideas from?" We came there from the other direction. I used to hear a garage record and think, "That's just copying Burial."
On your Wikipedia page it says you're a "dubstep duo." But you're saying you've never made dubstep.
Guy: That was back in 2010 when people didn't really have a name for that sound. I think you'd call it "post-dubstep" now. I think we were associated with that because we were making music around 140 bpm. But once we started to slow down…
…they called you a "deep house duo"?
Howard: It's like with most genres in dance music: dubstep happened, and from that point on everything was called "dubstep" for two or three years. The general public called all electronic music "dubstep," like now everything is called EDM.
Guy: I think that phrase, "EDM," is the weirdest of them all, especially when you think about how much its meaning changes from country to country. In the US, we're considered EDM, and so is Avicii. In the UK, we're a "house pop duo." What are we considered in Germany? Are we EDM here as well?
Um, I think I would say "house pop." Germans don't use the term "EDM" very much. For us, mainstream American festival music is EDM, like Steve Aoki. Are you also getting booked in the American festival circuit?
Guy: Yeah, but we always make sure we're on a different stage. We did Electric Daisy Carnival in Las Vegas, which is like, the biggest EDM party. But on our stage it was us, Eats Everything, Loco Dice—a really good lineup. They didn't have all the stupid pyros and smoke. It was just lights and music. You have to pick and choose really carefully.
Howard: We played at the same time as Avicii was on a different stage, and both areas were full. It's not like we're on a mission to take down those guys. It's just so different. You can't really compare the two things.
How is that backstage? Are there any rivalries going on in the green room?
Guy: We're not friends with many of the other DJs. I'm quite good friends with Diplo. He's done some cool shit. And we met Tiesto. He's fucking hilarious, he just loves his life so much.
Any fun stories from Vegas?
Guy: We have a residency in Vegas, four shows a year, and the second one was on Howard's birthday and our tour manager's birthday. I flew like, five of my mates out as well and we tore it up. Standard Vegas stuff: lot's of strip clubs and gambling.
In your last interview with Electronic Beats, which you did at the EB Festival in 2013, you said you drank a shot of vodka through your eye. Is that true?
Guy: No, I've never have done that. I don't even remember saying that.
OK. I actually just wanted to make sure you didn't do that.
Published August 06, 2015.