E-MERGING: MOTHER.loading doesn't want to recreate, but create the moment
The family of multidisciplinary artists has their own way of doing things to make positive social change happen, here's how.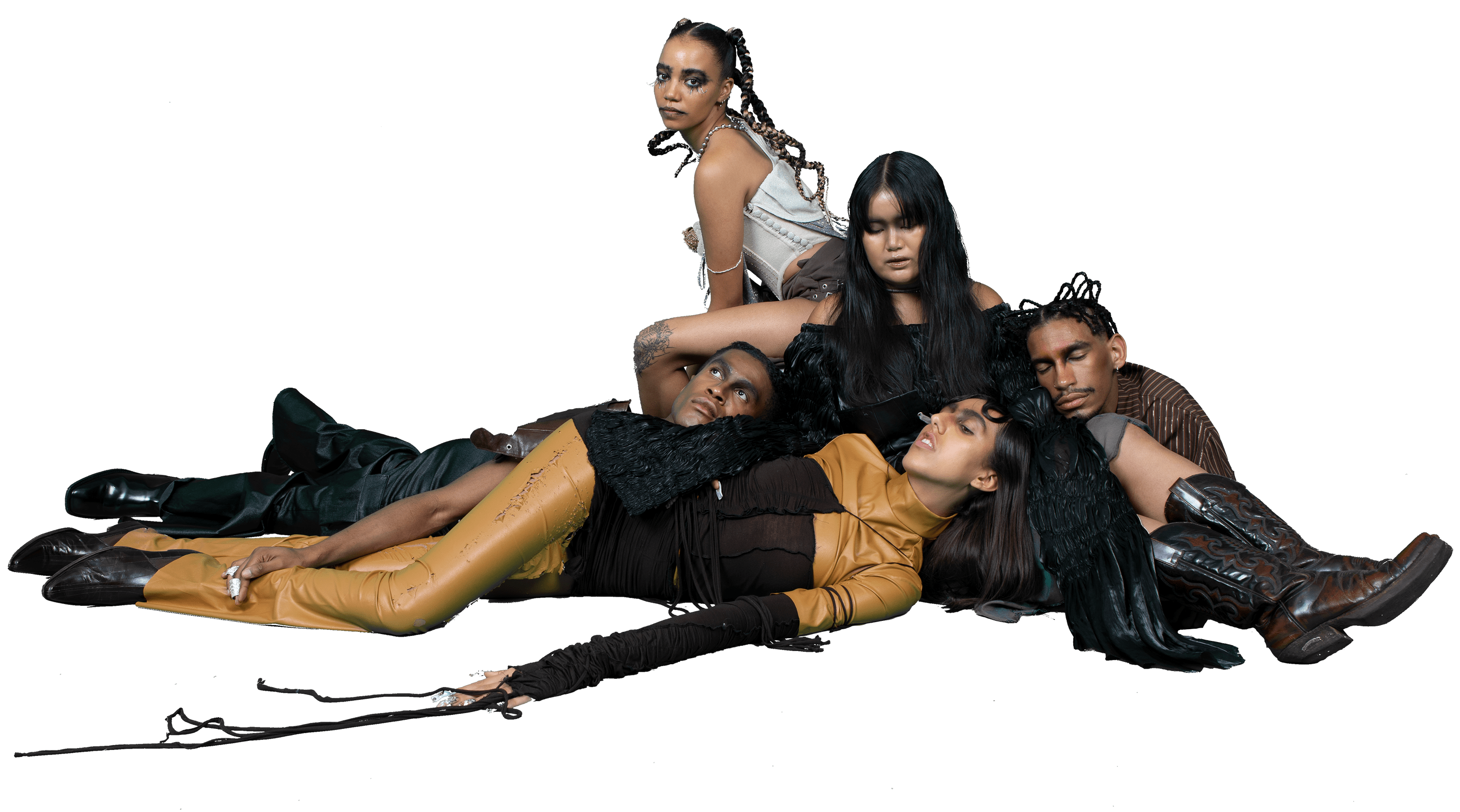 Text: Juule Kay
The world is changing, and with it, a new generation of trailblazers is taking over. In our new monthly series E-MERGING, we introduce the people adding to the cultural moment with their creative minds, new ideas and unique approaches. It's a glimpse behind the scenes, a way to dig deeper and look beyond the picture-perfect outcome we're swamped with every day.
Known for their raw, cheeky and often times NSFW music videos like LDSXOXO's Sick Bitch or VTSS's Goin Nuts, MOTHER.LOADING is a family of interdisciplinary artists with a fresh take on creativity. A collective that deeply cares about their protégés. Coming to life in 2020, in the midst of the pandemic, Soul Suleiman, Leanne Mark and Noah Shakoor as co-founder teamed up to take action on all the things they were constantly thinking and talking about. "There was the Black Lives Matter movement, and a resurgence of homophobia and transphobia across the world that was affecting our community," explains co-founder Leanne Mark. "For us, MOTHER was a response to the calling for more femme, women-led and intersectionally diverse organizations in a way that wasn't giving white feminism."
What started out as managing their friends, helping with modelling or DJ gigs, swiftly turned into an agency with a focus on creative direction and production. "Berlin is such a small pond, but so lush with creatives and artists," Mark continues. "When we were going to afters or a party, we've always heard us and our friends talk about the same projects that never come to life, so we thought 'why don't we start an agency that helps create frameworks around our friends?'" Deeply rooted in Berlin's queer music scene, the trio managed to become an authentic ecosystem of artists playing, creating and collaborating for our future.
At moments within my work when I felt most vulnerable, MOTHER was by my side in making sense of ideas that flooded my head. They've been integral in my musical journey these past few years.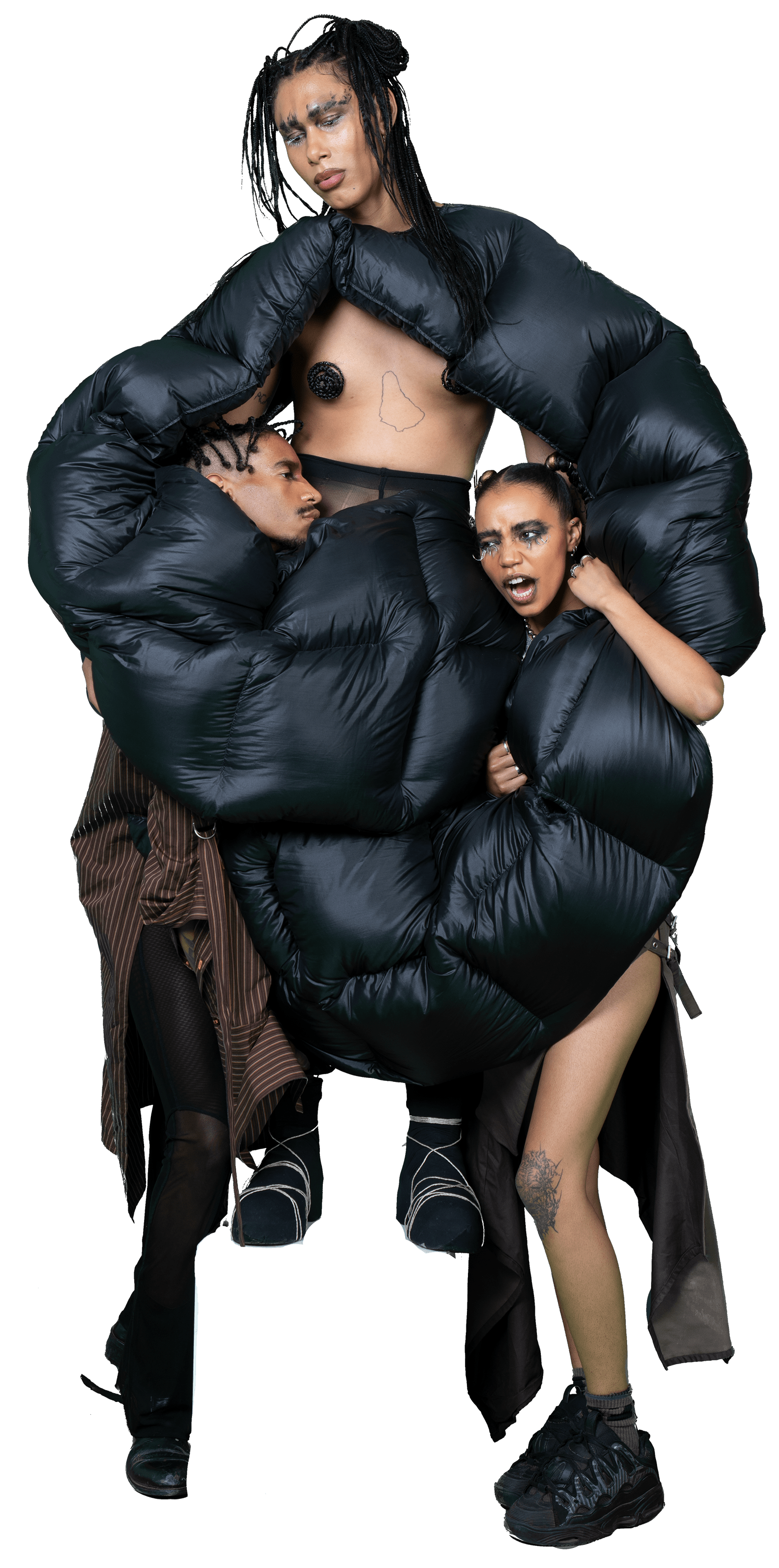 As the name already suggest, MOTHER puts family first. "A mother is a person who can grow and teach you," the co-founder says about the name she chose for their project. "Someone who gets the beauty of the experience of raising somebody and seeing how that blossoms." However, a mother doesn't necessarily have to be associated with a person to have children. Especially in the queer world, it's the community that makes you feel home. Take the example of Voguing and its ballroom houses originating from the Black and Latinx LGBTQ community in 70s of New York, which became surrogate families and a place to escape the marginalization caused by the white heteronormative society. "We are aware of how we need to redistribute funds effectively in our community," says Mark. "It's the concept of bringing bread or coin back to the table and feeding our family, whether it's through events we want to do in the future or by giving them jobs, so they can feed themselves."
Another goal of MOTHER is to understand how to continue to challenge the status quo and decolonize our creative lands. It's important to be super authentic when it comes to telling their stories and who the voices are telling them. "I think that culture is a way to permeate into people's minds and hearts," she continues to explain. "Music, art and food can affect how someone feels, truly. If you eat something delicious that you've never had, some food from Thailand for example, or if you watch a video, and it's filmed by a female director with a story about a trans girl that is told in a way that's super impactful – this can change how people feel about things."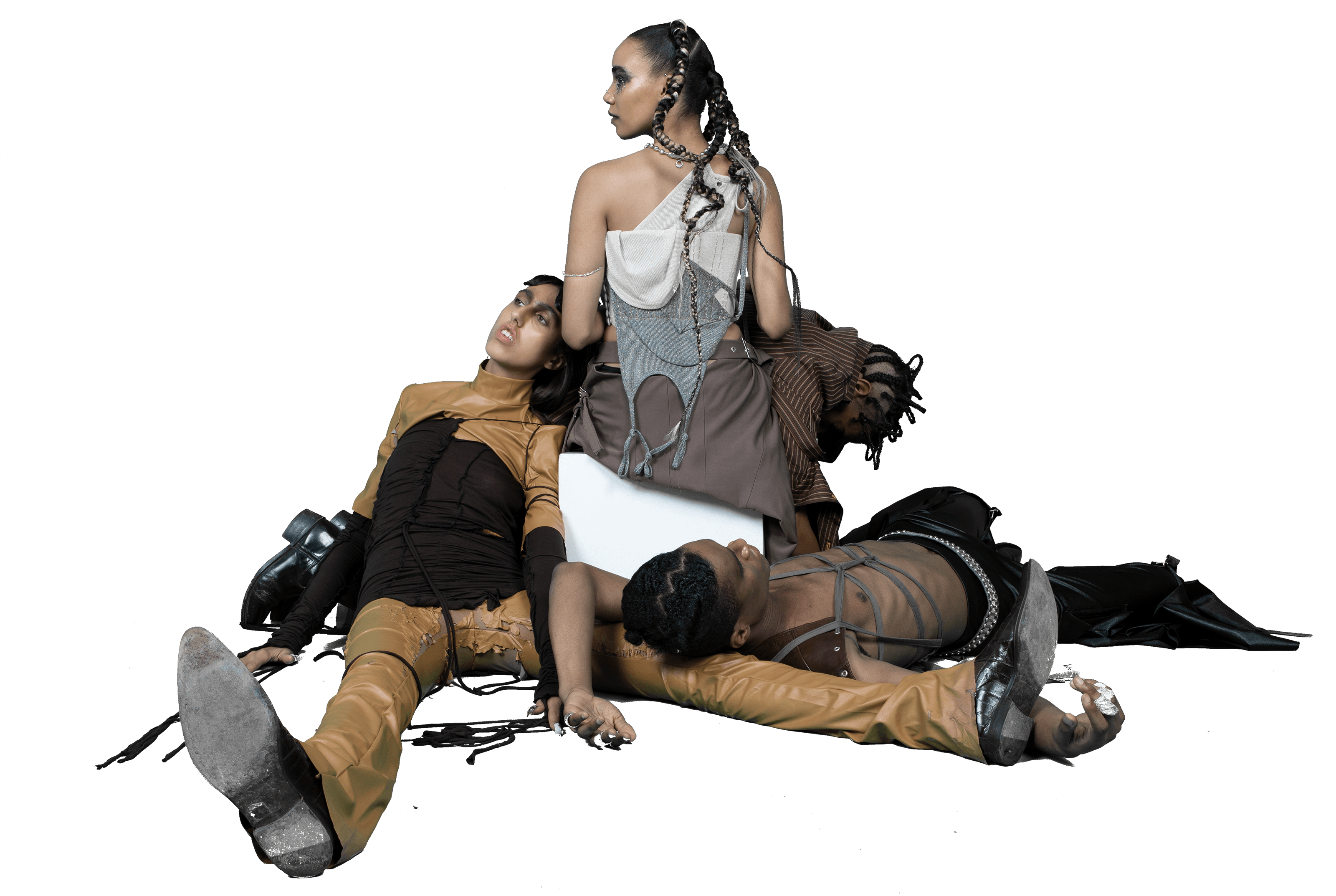 There is this very specific moment once we get on set, and we are in the flow of things and I look around and see all the planning, the creative elements and people doing what they do best coming to a head with symbiosis.
– Soul Suleiman, co-founder, MOTHER
Together with MOTHER co-founder Leanne Mark, we wanted to find out how creativity and collaborations can blossom by taking a look behind the scenes.
Uplift the voices within your community:
"That means constantly challenging the structures that allow the same people to profit or become successful. We take it seriously as an opportunity to continue to challenge who we consider emerging artists of today. The set designers and DJs we promoted in the early days have quite big portfolios now, which is cool because we can say that a lot of our projects may have been valuable stepping stones for people's careers. We continue to provide authentic events and media that represent us and our culture."
Find your way of doing things:
"It's not about recreating any moment, we want to create the moment. When I look at media, editorials or events that come out of Berlin it often times feels like a parody. Right now, it's really about finding an interesting concept and understanding where we fit into that. It's always the idea that comes first and the artists we highlight, and then we figure out a way to exhibit or capture what they're producing in a way that feels fresh and innovative. We're a bit obsessed with novelty, which is exactly the opposite of what an agency does. "
Have an open conversation from the very start:
"Understand your roles and why you're reaching out to each other, and structure your collaboration clearly from the beginning. When someone is coming to you to collaborate, ask them what they are looking or hoping for. Know when a creative project is open for creativity and when that stage is closed. Clarity in the beginning will save you headaches and coin."
It was super special for me to show up on set and see the BIPOC, queer and femme representation behind the camera. You know, when you feel so comfortable with your surroundings it almost doesn't feel like you're at work.
– Cat Pattinama Coleman, director of photography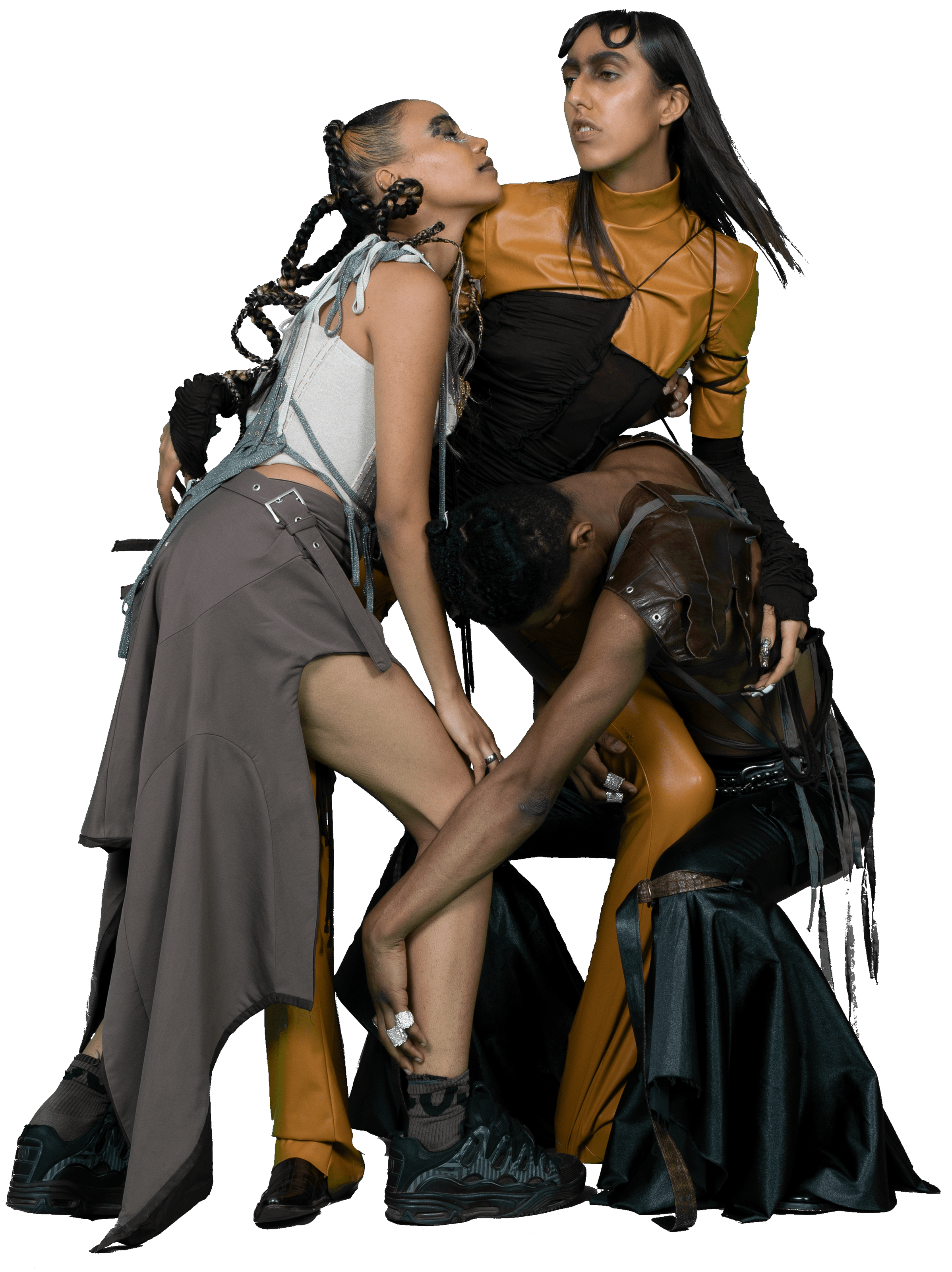 Don't expect perfection at any level:
"The most important thing in any project is a clear process of communication. When things are being delivered, and when things change, you need to have a safe way to communicate it with your partners who are holding you accountable. Our greatest learning is to be patient with ourselves and always reflect on things as a learning experience."
Understand your values:
"If anyone wants to start their own business or wants to work freelance, it's important to understand your values. We easily undervalue ourselves and still do, especially when it comes to anything, that relates to any sort of identity politics. However, as soon as you bring in your identity, you also open yourself up to a lot of tokenization. I don't think we necessarily want to label ourselves as a QTBIPOC agency, but if you look us up on anything that's probably what relates to us the most. In the end, understanding your worth and why someone is coming to you is the number one thing we cannot stress enough."
There is a dedication and genuine efforts to make everyone feel respected, appreciated, seen and taken care of. Representation is key in order to disrupt a system which for far too long has favoured some and oppressed or neglected others.
– Nayme Hassany, model and actor
Published August 24, 2022.