EB Exclusive: Gudrun Gut's "Going Up The Country"
Following last year's Wildlife album, Berlin's real queen of electronic music Gudrun Gut is set to drop a brand new 7″ via her own label Monika Entreprise.
You can listen to the A-side above with our exclusive premiere of Gut's beautiful cover version of Canned Heat's classic "Goin' Up The Country". Here, Gut takes the blues-rock hit to some sort of neo-punk level, but flavored with a good dose of Neue Deutsche Welle and smart electronics. The 7″ B-side contains a classy Brandt Brauer Frick-remix of Gudrun's track "Tiger" (the original appeared on Wildlife), and the digital version features an extra track—Thomas Fehlmann's rework of "Going up the Country". The whole thing is available either digitally or physically from August 30th.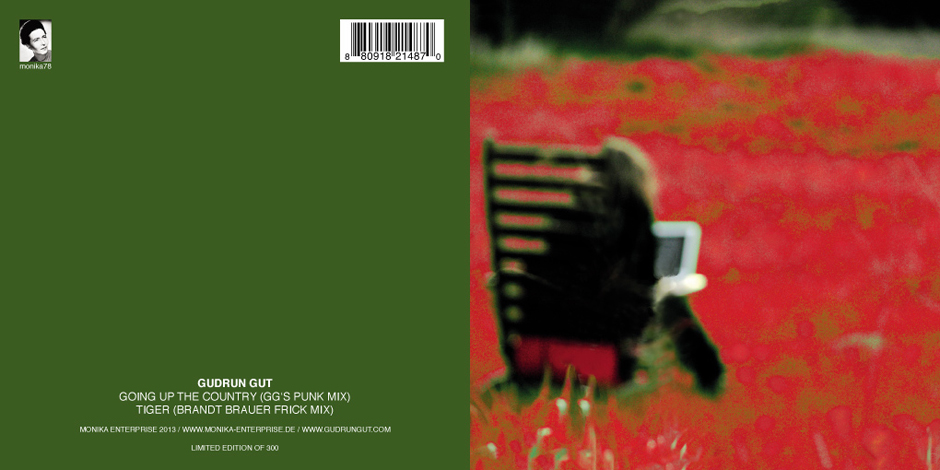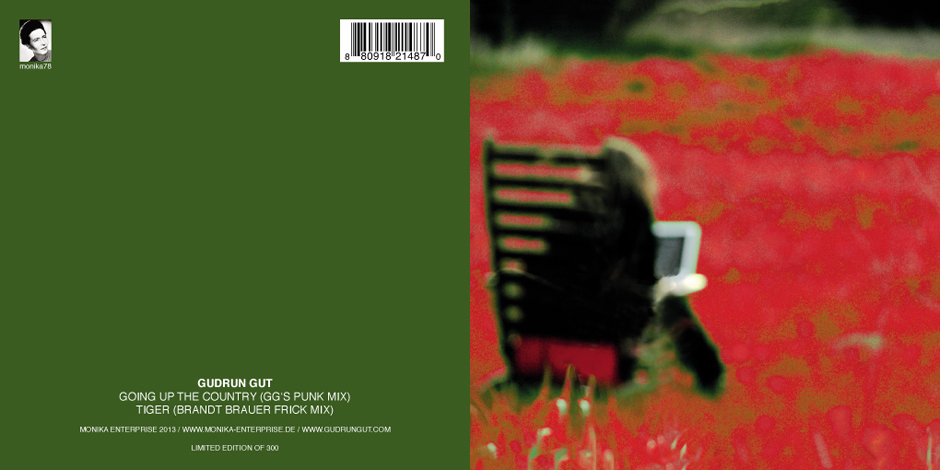 Gudrun Gut's Going up the Country / Tiger 7″ Single is out via Monika Entreprise on August, 30th.
Published August 27, 2013.