EB Listening: Stream the Close remix of When Saints Go Machine's "Mannequin"
Danish electro pop stylists When Saints Go Machine are having a hell of a year. Their third album Infinity Pool represented a shift towards the edge for the four-piece; everything from the Netscape artwork to the Killer Mike appearance signalled a band willing to step away from the quirky dance pop safe zone of "Kids On Vacation" or "You Or the Gang".
To help them thrash out this weirder course, the band have roped in Close for a remix of Infinity Pool's single "Mannequin". Close is, of course, the new project by British producer (and Electronic Beats Magazine contributor) Will Saul and by golly, is he on a darker jag with this remix; adding a cheesewire bass line that wouldn't be out of place on The Cure's early records, the track takes on a medicated slant with Nikolaj Vonsild's quavering vocals more affecting—and strange—than ever.
What's more, When Saints Go Machine have lined up a string of European dates which we can exclusively announce below. As you can see, the band are playing Electronic Beats Festival Vienna alongside Giorgio Moroder, Metro Area and Laurel Halo on November 23rd—grab tickets here and watch a live video from EB Festival Prague, recorded in 2011.
Oct 10 – Kolding, Denmark: Pitstop
Oct 11 – Aarhus, Denmark: Voxhall
Oct 12 – Aalborg, Denmark: Studenterhuset
Oct 17 – Odense, Denmark: Posten
Oct 18 – Copenhagen, Denmark: Store Vega
Oct 19 – Albertslund, Denmark: Forbraendingen
Oct 22 – London, United Kingdom: XOYO
Oct 23 – Dublin, Ireland: Button Factory
Oct 25 – Berlin, Germany: Lido
Oct 26 – Leipzig, Germany: Täubchenthal
Oct 27 – Munich, Germany: Kranhalle
Oct 28 – Stuttgart, Germany: Keller Club
Oct 29 – Wiesbaden Germany: Schlachthof
Oct 30 – Luzern, Switzerland: Südpol
Nov 1 – Roskilde, Denmark: Gimle
Nov 23 – Vienna, Austria: Electronic Beats Festival
Nov 24 – Budapest, Hungary: A38
Nov 27 – Zurich, Switzerland: Stall 6
Nov 28 – Paris, France: La Fleche d`Or
Nov 29 – Edinburgh, UK: Liquid Rooms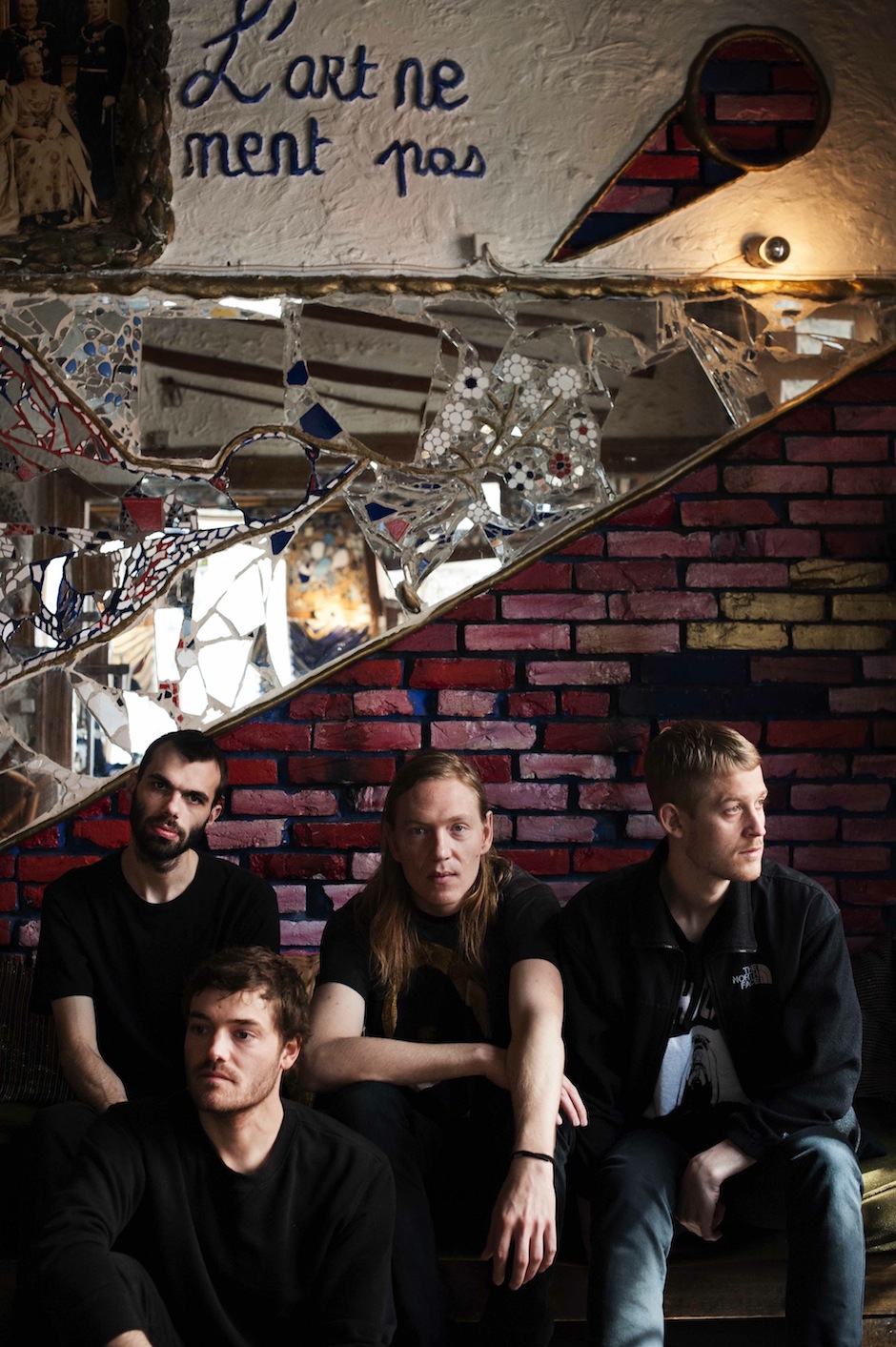 Published October 09, 2013.