EB presents Wayne Shorter Quartet & Matthew Herbert Big Band
 Important update regarding set times and live stream. 
Because the live stream begins an hour after the show begins, those at home will see the last twenty minutes of the Matthew Herbert Big Band performance. Timings below:
Venue:
18:00 Doors Open
19:10 Start Matthew Herbert + Big Band
20:25 Start Wayne Shorter Quartet
Live stream:
20:05 Start Live Stream > Matthew Herbert + Big Band (final twenty minutes)
20:25 Start Live Stream > Wayne Shorter Quartet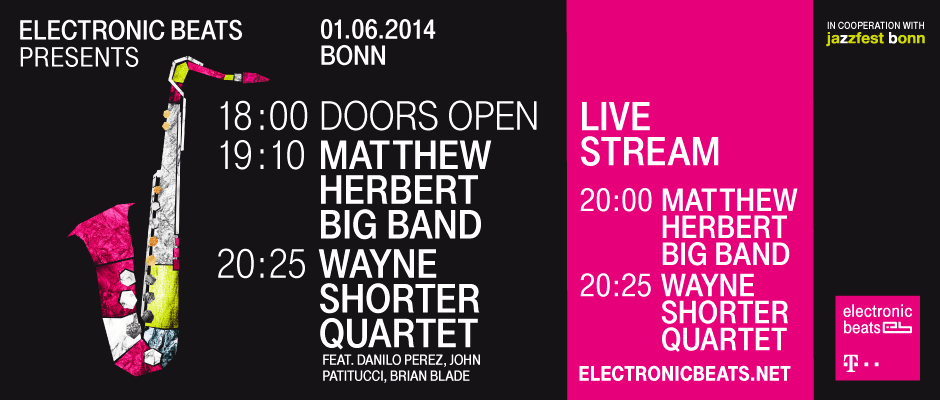 Electronic beats have their roots in many different forms of music predating the synthesizer and drum machine—one of which is jazz. We have a lot of respect for the innovative sounds which emerged in the 1920s-era Southern US, and which continues to grow and mutate to this day. With that in mind, we're proud to present a special event—including a full live stream online—highlighting two live acts who have continued the pioneering of this great genre.
British electronic musician Matthew Herbert often combines the sounds of everyday life into his politically-charged compositions, but it was in 2001 that he was first asked to write pieces for a big band setup. Since then, the project was known rather simply as Matthew Herbert Big Band, and has featured contributions from—among others—Arto Lindsay, Dani Siciliano, Jamie Lidell, Mara Carlyle, Shingai Shoniwa of The Noisettes, and Mouse on Mars. Far from sticking to the rules, Herbert's work follows the same abstract paths tread by fellow experimentalists like John Zorn, injecting his trademark sampling into the mix. Over horns, pinao, bass and percussion are laced with sounds ranging from a body being cremated to an oddball visit to the House of Parliament. In other words: this ain't your daddy's jazz music, unless your daddy was Captain Beefheart.

Wayne Shorter is no stranger to the strange himself. Once described as "probably jazz's greatest living small-group composer and a contender for greatest living improviser," Shorter's tenure in jazz history is unquestionable. His work with fellow legends Art Blakey and Miles Davis brought his name to the attention of millions, but in fact Shorter has been a pioneer since the beginning of his career. Now, at the age of eighty, he continues to create compositions and improvisations which stand as some of his most intense. As the Wayne Shorter Quartet, he's joined by pianist Danilo Perez, bassist John Patitucci and drummer Brian Blade—themselves all widely-respected names. Together, they bring a show to the stage that will emblazon itself onto your ears, eyes and soul as one of the finest jazz performances of our modern age.
Everything takes place June 1st in the Telekom Forum in Bonn. Tickets are available to purchase via Koelnticket and Bonnticket – there's also a special reduced price for students. For those unable to make it, have no worries—we'll be presenting a live stream of the entire concert here on electronicbeats.net! Stay tuned for more info.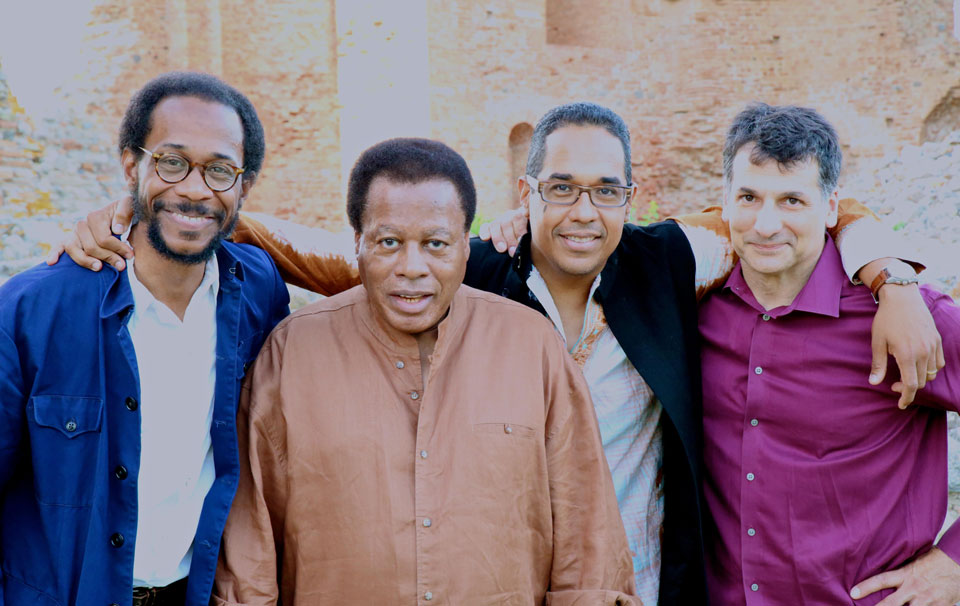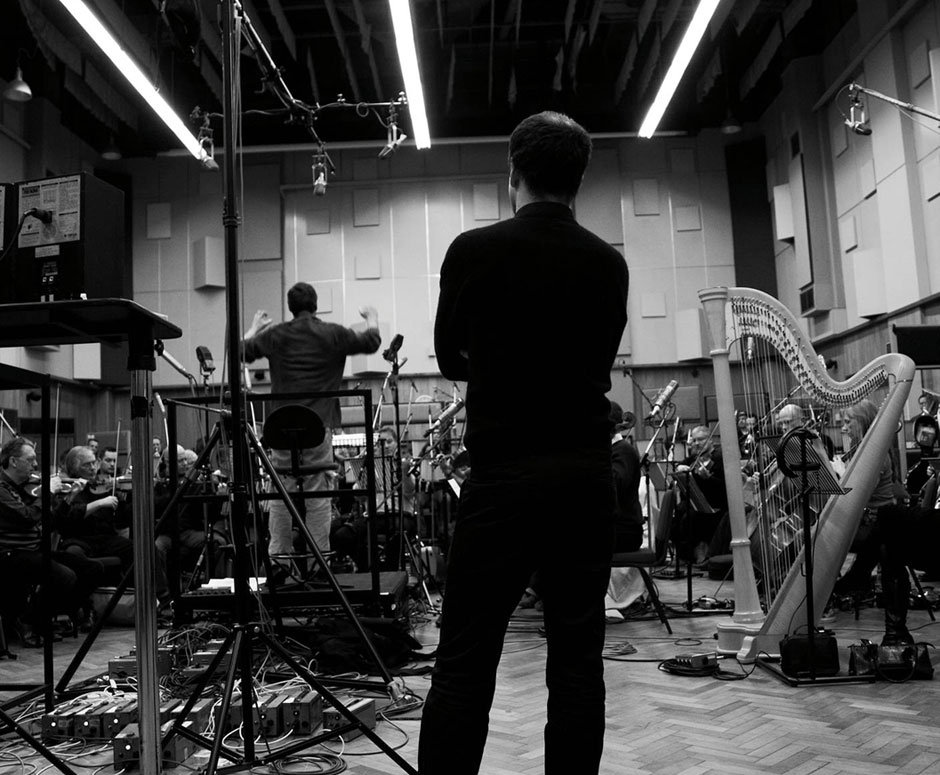 Published March 06, 2014.