Electronic Beats Spring Festivals 2014 dates announced!
Published on December 5, 2013 12:30 Berlin Time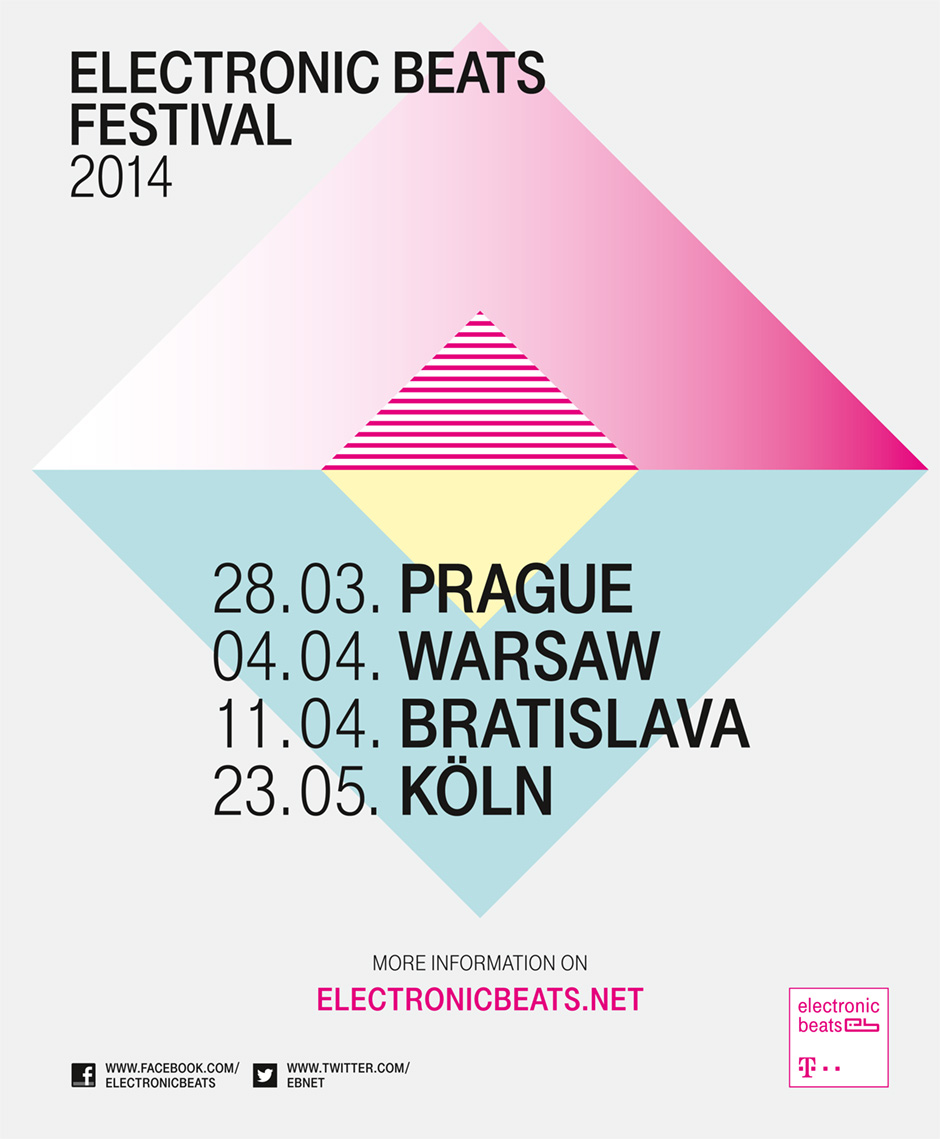 Save the date(s)! It's time to break open your shiny 2014 diaries with the first announcement of next year's Electronic Beats festival fixtures. Spring 2014 will see the cities of Prague, Warsaw, Bratislava, and Cologne once again playing host to Electronic Beats as we hit the road with a yet to be revealed line-up of artists. This year was one of the most diverse in EB's festival history, with blockbusting names like Lana Del Rey, Hurts, Dizzee Rascal, and Giorgio Moroder sharing bills with underground stars like Laurel Halo, John Talabot, Coma, and Charli XCX. However, we hope to top that in 2014. How? You'll have to sit tight for those announcements in the new year.
EB Festival Prague – March 28, 2014
EB Festival Warsaw – April 4, 2014
EB Festival Bratislava – April 11, 2014
EB Festival Cologne – May 23, 2014