Electronic Beats Readers' Poll: Your Best Releases of 2013
At the end of each year, it seems like every music-related website rolls out a list cataloging exactly what they think is the best of the best from the last twelve months or so. Us too, of course, but we know that without our readers, we're just a bunch of writers talking to each other. That's why, for the second year in a row, we asked you what thrilled you audibly, personally, deeply. We even sweetened the pot by offering a prizes to randomly selected entrants, including a trip to the 2014 EB Festival of your choice. Now, as 2013 begins its final bows, we present to you the results.
Last year, your favorite records included Grimes, Crystal Castles, Holy Other, Chromatics and Flying Lotus. What did you chose this year? Read on…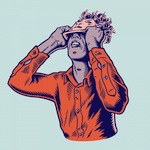 1. Moderat – II (Monkeytown)
Between the Euro-soul vocal hooks, the graceful smoothness of its big-room beats, and the airy spaces that allow the listener room to breathe, II is—by club standards—the perfect techno album. No wonder these Monkeytown kings have our readers going bananas.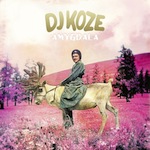 2. DJ Koze – Amygdala (Pampa)
Stefan Kozella's first solo outing in nine years has proven worth the wait.  His production style is cleverly intricate without being busy, and unlike many albums with an eye for the main dance, the songs are really songs. You'll be whistling some of these earworms for days, weeks, or hey… maybe even a whole year.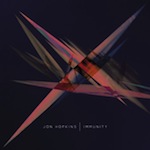 3. Jon Hopkins – Immunity (Domino Records)
What makes Immunity glow so brightly is both the warmth Hopkins imbues in his creations and the coiled strength apparent beneath it; a skill possibly learned from his training as a classical musician. Even on dancefloor destroyers like "Open Eye Signal", he shows a degree of restraint that's classy without being mild in the slightest.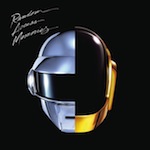 4. Daft Punk – Random Access Memories (Columbia)
Oh come on, you knew this one was going to be on here. The robotic duo were seemingly everywhere for a minute this year, and with plenty of Daft Singles to back up their omnipresence. RAM is the perfect tribute to strong marketing and retro-futurism; it's just a shame about that Tron sequel.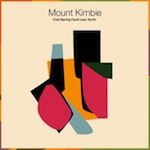 5. Mount Kimbie – Cold Spring Fault Less Youth (Warp)
Their second album finds the London post-dubsteppers taking a big step forward in sound. More live instruments, more vocals (including some excellent appearances from King Krule) and a bigger sound overall translates to an album that's as memorable as it is danceable—not to mention how well it translates live. ~
Stay tuned for more results from our Readers' Poll over the next two weeks.
Published December 23, 2013.