Electronic Beats Readers' Poll: Your Favorite Artist of 2013
Picking your favorite artist of the year can be difficult. You pore over variables like singles, live show, EPs, possible stupid/clever things said over Twitter, and by the time you put out your list it's rendered totally irrelevant in the face of new Burial and Beyoncé' albums. So it goes. Even so, there were plenty of artists making our ears happy this year, and yours as well according to your 2013 Readers' Poll entries. Sorting through the results was interesting; lots of fantastic names from Tim Hecker and The Haxan Cloak to Vår and even Lady Gaga, though we're not sure if that was serious or not, as her album was written as "ARTFLAP". In the end, though, there can be only five.
Last year, you chose Trust, Mykki Blanco, Grimes, Death Grips, and Azealia Banks as your favorites. Who do you like for 2013? Read on…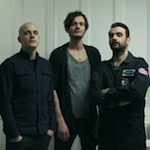 1. Moderat 
With the success of their new album II, the Apparat/Modeselektor collaboration is on the lips (and headphones) of many a citizen in their homebase of Berlin and beyond. It doesn't hurt that they've been twice-voted as one of the best live electronic acts of two consecutive years.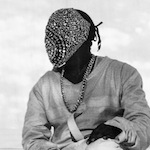 2. Kanye West 
When we beheld Yeezy on Saturday Night Live, leaping around and screaming to the thudding, minimalist industrial of the Marilyn Manson-sampling "Black Skinhead", we knew we were seeing something special take place. The way Kanye treats pop music traditions—and the idea of celebrity in general—ensure that, love him or hate him, you'll definitely be talking about him.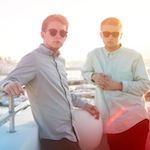 3. Disclosure 
If only all siblings got along so well. Since you voted for them during our previous year's Reader Poll, we know you certainly have a happy relationship with the duo's dance-ready electronics—as does much of the rest of the world, seeing as how they're one of the hottest names to come out of the UK in years.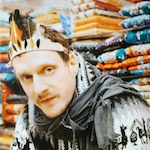 4. DJ Koze 
What makes Koze so cool is not just how catchy his music is (and it's quite catchy) but also how much work goes into his productions. When your tracks are this layered, it can be easy to sound cluttered or overly busy. Koze's clever hands ensure this never happens, leaving the listener with a plethora of intricately dense dance beauty.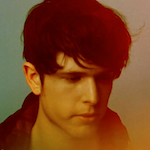 5. James Blake 
Speaking of UK acts in high demand, Blake has made himself almost a household name in the last year. Between his emotion-rich vocals, beautiful bass beats and powerful live show, it's no wonder. Shows like this prove that, even with the voice of an angel, you can still be a sonic beast onstage. ~
Click here for more results from our 2013 Readers' Poll.
Published December 31, 2013.