Electronic Beats Readers' Poll: Your Favorite Labels of 2013
As is usually the case each year, there have been far too many interesting releases in 2013 from far too many labels—old and new, major and independent—for any one person to reasonably listen to. We know many of you have probably been filling your ears with just as many excellent (and not so excellent, of course) releases from sources around the world. When, for the second year in a row, we asked you for your favorite audio distributers, you were happy to oblige. Whether it was an imprint you've been following faithfully for years or a young upstart with something fresh to present the music world, we wanted to know what name delivers the sounds you love.
Last year, your favorite labels were 4AD, Ninja Tune, Blackest Ever Black, Tri Angle, and PAN. What did you chose this year? Read on…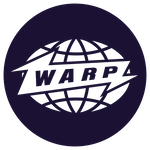 1. Warp
It's been a big year for Warp, and they know it. Boards of Canada, Darkstar, Grizzly Bear, Autechre… the list of killer releases just goes on. Heck, they even created a page with audio links just to highlight all the bad-ass releases they've put out this year. Full speed ahead!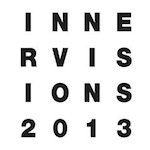 2. Innervisions
The Dixon and Ãme-founded label had some EP/LP drops this year that were quite well-regarded by fans of deep house and club-ready disco, including new releases from Agoria, Howling, and Ten Walls. For our money, though, their collection of label-based xx remixes is keeping us occupied.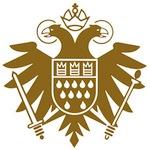 3. Kompakt 
It's pretty impressive how consistent Kompakt's releases have been in their 20-year existence, and this year was a happy anniversary indeed. From The Field's hypnotic Cupid's Head to COMA's poppy twist on club culture, fans of techno both minimalistic and emotional could hardly ask for a better selection to fill their MP3 players and record bags.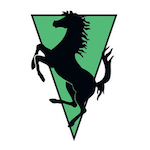 4. R&S 
Speaking of anniversaries, the label that helped pioneer so many names in electronic music in the late eighties and early nineties is celebrating their thirtieth. With a roster that includes everything from legends like Aphex Twin to current rising faces like Blawan and Perc, it's no wonder they're still one of the most relevant names in the game.
When it comes to Australian independent labels, we list three as our favorite: R.I.P. Society, Nihilistic Orbs,  and these guys. Clearly, you agree… or you're just extremely fond of chrome-shiny disco cuts. We'd love to see more labels birthed in the land down under; after all, it's the country that gave us The Birthday Party. ~
Click here for more results from our 2013 Readers' Poll.
Published December 24, 2013.