Electronic Beats Readers' Poll: Your Favorite Venue of 2013
Living in Berlin as we do, it's nearly impossible to find a weekend with nothing good happening. Whether your tastes run toward esoteric DIY events or massive mainstream raves, this is a city where the phrase 'nightlife' encompasses quite a few meanings. Gods know, we have a story or two to tell, and we're sure you do too—after all, Berlin isn't the center of the universe (stay tuned for our readers' notes on their hometowns to get the scoop on that) and there's a plenty of options for the international clubber seeking something truly special—or, at the very least, a big loud box to provide a sonic diversion. When we asked you where you spent your weekends (and occasionally chunks of the weekday), you had plenty to tell us.
Last year your favorite venues were A38, Berghain, The Silent Barn, Millenáris Teátrum, and the sadly-departed Raum. This year started with a reversal of fortunes for last year's first and second place winners…
Whether you go there for the multi-day, mind-bending parties featuring some of the world's most celebrated DJs, or for the variety of live concerts that run the gamut from John Maus to Godflesh, Berlin's Berghain (and its house-flavored sister club Panorama Bar) is widely considered the best party spot on Earth. It even prompted the development of a controversial "How To Get In" app, though if you actually need such a thing, you probably shouldn't be there in the first place.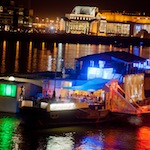 2. A38
Coming up second this year is the Budapest party-boat, and the stunning Danube location combined with the amount of interesting live acts (when else are you going to have a chance to see The Tiger Lillies on a freakin' boat?) make it one of Europe's most notable locations for locals and tourists alike.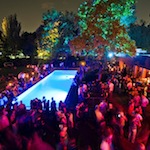 3. Pratersauna
This artist-run Vienna club was formerly a sauna, but now the hottest thing about it is the wide variety of killer DJs who frequent the decks (apologies for that pun; an uncle wrote this) as well as the cultural events that happen in their art space. Their outdoor deck even has a pool—a vital necessity when you've been chemically motivated on the dance floor for the last seven hours.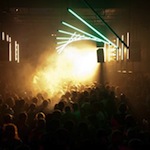 4. Trouw 
There's just something so appealing about repurposing industrial spaces in the name of nightlife. Situated in a massive former newspaper printing facility, Trouw's rotating blend of high-intensity DJs make it an excellent place to lose yourself for a night or three in Amsterdam. It even has a restaurant, so there's no need to go hunting off-premises for things to keep your energy up (food, we mean). If you need more info, we even did a Slices special on it—so you know it's quality.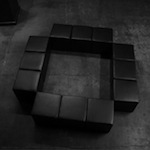 5. Culture Box 
The grittiness of this Denmark club is balanced nicely with it's high-class sound system and the equally classy acts who use it. The perfect place to wind down after wandering around the nearly-model city of Copenhagen (though we prefer the beauty of the houses of anarcho-community Christiania ourselves). ~
Click here for more results from our 2013 Readers' Poll.
Published December 26, 2013.