Electronic Beats Readers' Poll: Your Most Exciting New Artist of 2013
Every year brings the promise of Your New Favorite Band (or Artist, or Production Duo, you get the picture…) Some of the contenders may have been gestating for months, sweated over by strategists at major labels before being plonked fresh-faced and wide-eyed into the first stage of their buzz cycle. Others seemingly come out of nowhere—or, more accurately, the Internet, leaving a trail of of think pieces, and the odd backlash, in their wake. However, what really matters is how their music affects you. Music is meant to change your life, and in an age where new music is so abundant as to be overwhelming, few things beat the feeling you get when a new artist arrives who suddenly makes your musical landscape that much richer by their presence within it.
Your Most Exciting New Artist 2013 crowns those newcomers who have shaken up your musical worlds. Last year's winners included Trust, Mykki Blanco, Grimes, Death Grips, and Azealia Banks. But who were your game-changers this year?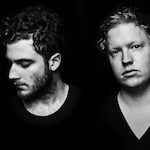 1. Darkside
The brainchild of Nicolas Jaar and guitarist Dave Harrington, Darkside first surfaced back in 2011. However, this year saw the band settle into their sound with the release of Psychic, their critically praised LP and the somewhat unexpected conceptual reformatting of Random Access Memories (released as Daftside) which prefaced it. Their dubbed out sound pairs Jaar's intricate production with bluesy licks of guitar and a scoopful of transcendence, and marks them out as the ones to watch. Photo by Tim Jones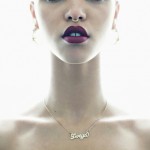 2. FKA Twigs
The Gloucestershire-born artist spent the end of 2012 on the cover i-D, an early warning that we'd be hearing a lot more from her in '13. And boy, did we, with fashion mags and respected music magazines alike falling hard. The hype was justified—EP2 was a stark, desolate take on the R&B confessional that roped in underground producer-of-the-minute Arca. It made our contributors' top ten—and pretty much everyone else's.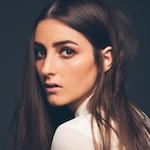 3. Banks
The elevator pitch may have been the female The Weeknd, but there was more to the LA singer than the comparison suggested. Her debut single, the TEED-produced "Warm Water" and the excellent London EP demonstrated what made her special: sweet, yearning vocals which revealed a vulnerability, but also a complex tangle of emotions rarely expressed within the two-dimensional world of pop. The claustrophobic, oh-so-2013 alt-R&B production helped too.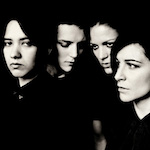 4. Savages
The affected sternness may have irked the odd journo, but you'd expect nothing less from a band whose song titles include "Shut Up" and "Hit Me" and who cite post-hardcore band Converge as an influence. Silence Yourself may have been held up as proof that guitar music was still relevant in 2013, but what's really still relevant is anger and furious, bristling punk noise. You wouldn't want to mess with 'em or get your mobile out at a gig but hell, we love them all the more for it.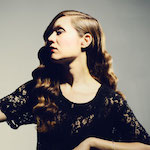 5. Jessy Lanza
Jessy Lanza's debut EP Pull My Hair Back dropped, intriguingly, on Hyperdub in early autumn. Produced by Junior Boys' Jeremy Greenspan and released on Hyperdub, it signaled the arrival of an exciting new artist whose references (like, say, childhood obsessions with Mariah and Janet) were bang on point in a year that saw nineties R&B classicism cool again. Pull My Hair Back is number six in our contributors' poll—all eyes are on her for 2014, then. ~
Click here for more results from our 2013 Readers' Poll.
Published December 30, 2013.