Electronic Beats' Top Ten Releases of 2013
As voted by our staff and contributors, we bring you our top ten records of the year just gone. Illustration by Inka Gerbert. 
While our Readers' Poll is something you might have seen before, Electronic Beats is proud to present, for the first time, our very own records of the year, compiled from the opinions of our team of writers. The spec was simple: each contributor was asked to list their top ten releases of 2013—it could be any format, physical or download, consist of many or few individual tracks, come from a label or be self-released, free or paid, but it had to have been first made available in 2013. While individual criteria probably varied (Do you choose the records you played the most? The work you thought had the greatest artistic merit? The ones that contained your favorite songs?), consensus was hard to find (that's why it's only a top ten!), and invariably something was forgotten, the ones left standing not only make for a great collection of records, but also reflect some of the most exciting movements of the year. As it should.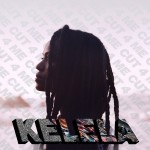 1. Kelela – Cut 4 Me (Fade To Mind)
While futuristic dance labels like Fade To Mind and its older sibling Night Slugs have put out some of the most genre-shaping releases in the last few years, there's a metallic coldness present in much of it that sometimes cries out to be married with an emotion-rich voice. Enter Kelela—whose presence on FTM label head Kingdom's recent Vertical XL was the most memorable moment on the EP. Though her debut mixtape Cut 4 Me boasts impressive productions by just about every name on the LA label's roster, they wisely give her R&B-influenced vocals room to soar. The need to mine old house tracks for soulful voices is over. There's a new Queen of Dance in town.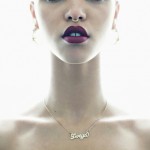 2. FKA twigs – EP2 (Young Turks)
Ultimately, EP2 is a marriage between the hypermodern, deliciously abstract, liquid crush of productions from the Venezuelan, formerly-NYC-now-London-based Arca and the intensely intimate, sorrowful, and yearning vocals of the English-via-Jamaican/Spanish-descent artist Formerly Known As twigs. Whether it's the sense of claustrophobic isolation that hangs over each of the four tracks here, or the elements of trip-hop that seep through the room-rattling bass, or the tension of not entirely knowing when twigs' vocals will emerge with demure fragility or brash power, the music—and the arresting videos that accompanied it—impacted the 2013 underground in a very big way.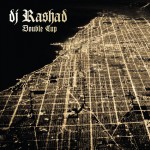 3. DJ Rashad – Double Cup (Hyperdub)
Rashad Harden has continually challenged the boundaries of footwork, making it more accessible to a wider audience… yet he's always remained true to the roots behind it, even as he seeks to expand them. He's never been afraid of experimentation; that's what makes him such a driving force. If anything could bring the Chicago-born genre to more uninitiated ears, it's Double Cup. With a meatier selection of samples, smoother flow, and diverse beats—which range from the sister genre of jungle to even touching on trance—Double Cup is not only a strong case for genre mutation and a landmark album in underground dance music, it's also a vibrant, irresistable listen.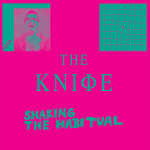 4. The Knife – Shaking the Habitual (Brille)
As was apparent in both their new live show and our interview with them earlier this year, Karin Dreijer Andersson and her brother Olof have little interest in the crowd-pleasing pop phenomenon. What interests them is the phenomenon behind pop: the dissection of the modern spectacle and the ability to challenge everything you would expect. Thus the title of their fourth album is appropriately revealing and rather cheeky, even if the audience doesn't always catch the wink. Across two discs, The Knife dissect attention spans, patriarchal attitudes, the idea of themselves as a pop band, and their audiences' listening habits—while never losing sight of what made them so eye-and-ear-grabbing in the first place: the ability to turn out immensely satisfying songs, in whatever form they might emerge.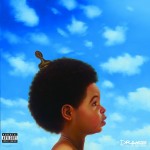 5. Drake – Nothing Was the Same (Cash Money)
While Nothing Was the Same was always destined to be platinum-seller, it was one of the only major rap records in a year full of them to actually fulfill expectations. Its quiet ambition saw the rapper/singer present an unusual pop music complexity, incorporating FM-dial earworms, unintuitively funky rap aggression (albeit Drake style), and lingering croons into a cohesive whole that spoke to both the mainstream and the underground… again. While he couldn't do it without his key producer and engineer, Noah "40" Shebib, together the pair have achieved an adventurous and fully-formed aesthetic, spanning both the British producers they admire (such as Jamie xx or Sampha) and the rap greats they aspire to.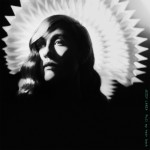 6. Jessy Lanza – Pull My Hair Back (Hyperdub)
Just when you'd gotten used to Hyperdub wrongfooting you with unexpected sounds (British dance music? Think again), they go and release this sweet stunner of graceful pop R&B. As an unknown Canadian, Lanza's album definitely received an additional boost from the involvement of Junior Boys' Jeremy Greenspan (who co-produced and co-wrote it); his fingerprints are all over its clean electronic sound and dance pulse. But whereas pop immediacy was something familiar to Junior Boys, in Pull My Hair Back the songwriting feels more sophisticated, while still effortlessly natural and touched with swing—like Lanza's own playing on the keys. Add the perfectly pitched vocals and this was one unusually accomplished, and utterly charming, debut.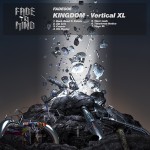 7. Kingdom – Vertical XL (Fade To Mind)
Whereas some of Fade to Mind's output has a tendency to bristle with anticipation of the cold, machine-augmented future, Vertical XL, by FTM guiding force Kingdom, made explicit a more subtle and pop-aligned impulse. Yes, there's heart and blood here, even if it sloshes with liquid chrome. And while attention is justly drawn to the release's sublime future-R&B setpiece with Kelela "Bank Head", there's a wealth of less obvious moments of brilliance: from the ersatz pizzicatos of "Zip Line" or the suspended bob and weave of "OG Master"—landing its killer blow in a squeal of synth. A dispatch from a vital label, sure, but so easy to love, too.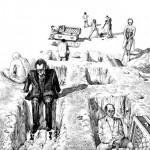 8. Laurel Halo – Chance of Rain (Hyperdub)
While Halo's last album Quarantine highlighted her vocals and an abstract songwriting, Chance of Rain expands upon the analogue techno of her last two EPs for Hyperdub. What made the former feel so immediately ear-grabbing was the warmth smeared over and into the tracks; here, she engages with power. Now those neo-classical piano flourishes are framed by chunks of digitally-digested tek-beats and with it, the promise of club music's release lurking just at the edges of the 'floor. Laurel has expressed disinterest in being tagged as techno before and, if anything, Chance of Rain proves that traditional terms and genre-tags need not apply.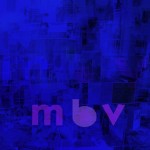 9. My Bloody Valentine – m b v (mbv)
So it turns out that Kevin Shields wasn't lying about that new album being "three-fourths done"; he was just being reeeeeally leisurely about it. If you're going to space your album releases out by two decades, they better damn well be good, and m b v is very good. It's not a leap forward in sound by any means; the first half feels like a continuation of Loveless, the second a deconstruction of the first. That's exactly what makes m b v so perfect—it connects the groups' comforting past to their turbulent present, and proves that, twenty-two years after they changed the face indie rock, they can strut back in and make our heads spin again.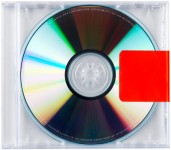 10. Kanye West – Yeezus (Def Jam)
Whatever you might think of Kanye as a person, it's hard to deny what an overwhelming cultural phenomenon he is. Yeezus is Kanye's real dark, twisted fantasy: an industrial punk-tinged, glitch-friendly, and minimalist record packed with esoteric samples and politically-charged lyrics. The result is an incredible record seething with anger and passion (and, yes, a sizable amount of ego) that sounds more like something conceived by a mid-era Wax Trax group rather than one of the biggest pop stars on the planet. As brilliant as the album is, it's also weird as hell that it exists at all. We like that. ~
Stay tuned for more of our year-end features, including our writers' reflections and readers' poll. 
Published December 16, 2013.