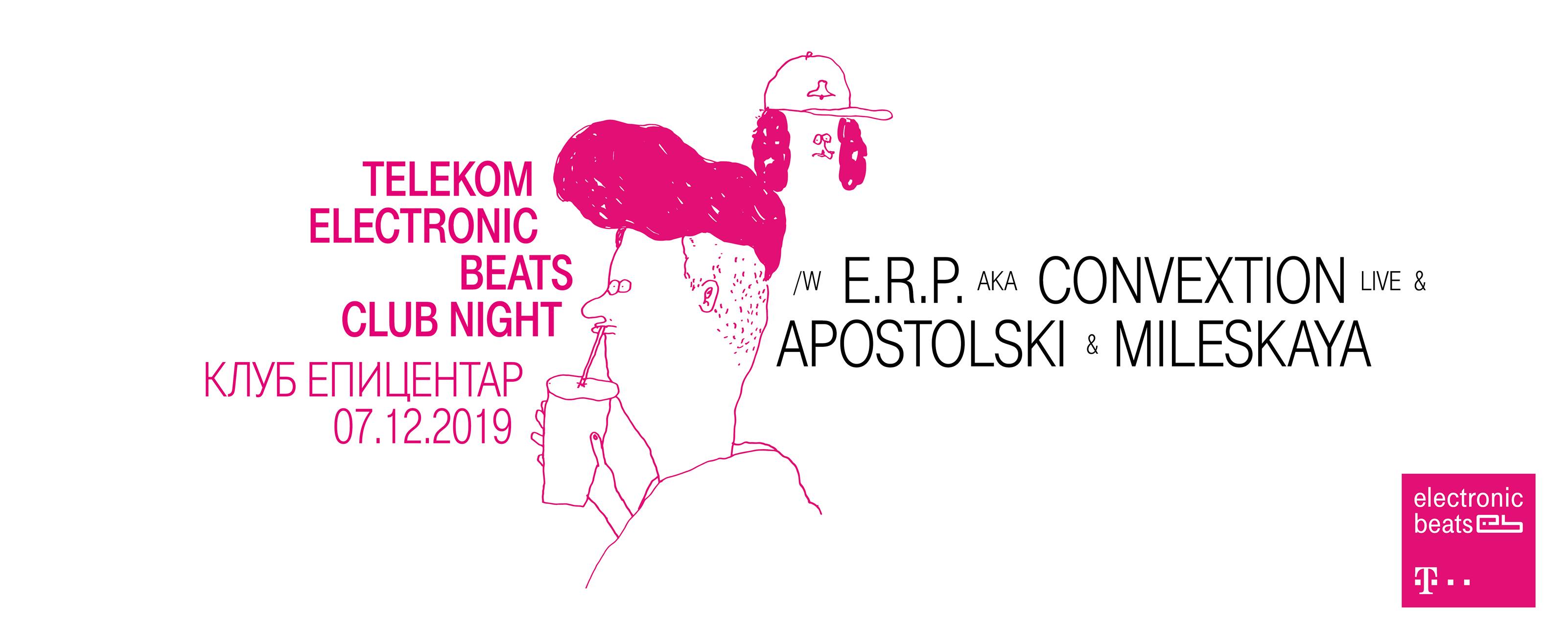 Extended weekend dedicated to club music!
The second night of Telekom Electronic Beats Weekender continues on Dec. 7 at Epicenter, where Convextion aka ERP live, one of the cult figures of the techno scene in the US, will provide the ultimate entertainment .
Warm up on the evening will be prepared by Viktor Apostolski and Katerina Mileskaya.
Get one ticket for all three nights at TEB Weekender via the Telekom MK application, by purchasing an online package at an exclusive price of 299 den: http://bit.ly/TElectroB