Explore Max Loderbauer & Automat's Studios and New Track
The collaboration between Max Loderbauer and Automat has arguably been a long time coming. All four artists involved in the project are seasoned veterans of Berlin's musical vanguard–notably, Loderbauer is a founding member of Sun Electric and the Moritz von Oswald trio, and guitarist Jochen Arbeit cut his teeth as part of the notorious German industrial group Einstürzende Neubauten. By their own account, they've been crossing paths since the '70s, and now their respective studios are housed in the same wing of Tempelhof airport, the Nazi-era hangar no longer in operation. On one end of the hall, Loderbauer's modular system scales the wall, and at the other, a fleet of hulking, vintage analog machines occupy Automat's adopted recording space at Candy Bomber Studios.
When we met Loderbauer, Arbeit, and bassist Georg Zeitblom at Tempelhof last month, drummer Achim Färber was missing; apparently he's "always touring." The group's current producer, Candy Bomber co-founder Ingo Krauss, took his place. Over cigarettes and frequent intervals to grind espresso, we sat down to talk about taking an improvisational, real-time approach to their first collaborative record, Selekt 01, which largely deals in circuitous, freehand dub and industrial atmospherics. A portion of that conversation is included below, along with the premiere of a modular-themed video for EP cut "Verstärker." Selekt 01 is out now on Bureau B, and a second Automat full-length, PLUSMINUS, will be released on May 29.
Max Loderbauer: We all met a long time ago. The first Sun Electric concert ever was at Ex'n'Pop. I think it was in '93. Twenty minutes, with a fountain onstage.
Jochen Arbeit: Yeah, and Max and Tom (Thiel, of Sun Electric) had the first computer hard drive editing system, so we went there at one point because we had to edit a track, which was impossible in the old days. Ingo and I also met at Connie's studio for my first Neubauten recording session in '97.
Georg Zeitblom: For our first record as Automat, the recording and the mixing process took about two years. We got Lydia Lunch and Blixa Bargeld to play with us—
JA: We'd kidnap them from the hotel, bring them into the studio for two hours, and then we'd bring them back.
GZ: It was the same with Genesis P-Orridge. We had a live show at Volksbühne two years ago, and we picked him up, brought him to the studio, and recorded "Mount Tamalpais."
JA: I was touring with Lydia in the late '80s. She was singing with my then-band, Die Haut, on some records. We spent some time on the road with her, and we met in between. She was living in New Orleans and I was there for a while; for the last couple of years she was in Barcelona, and I saw her there. You meet these people, they come to town, you go to the concerts. I met Genesis in Berlin. I was new in town, it was—
GZ: 1980. Jesus.
JA: Throbbing Gristle was sold out. SO36. They blew the whole PA system. They played only this show, and then they didn't play for 25 years. I saw them again at Volksbühne for the reunion tour with Derek Jarman's films.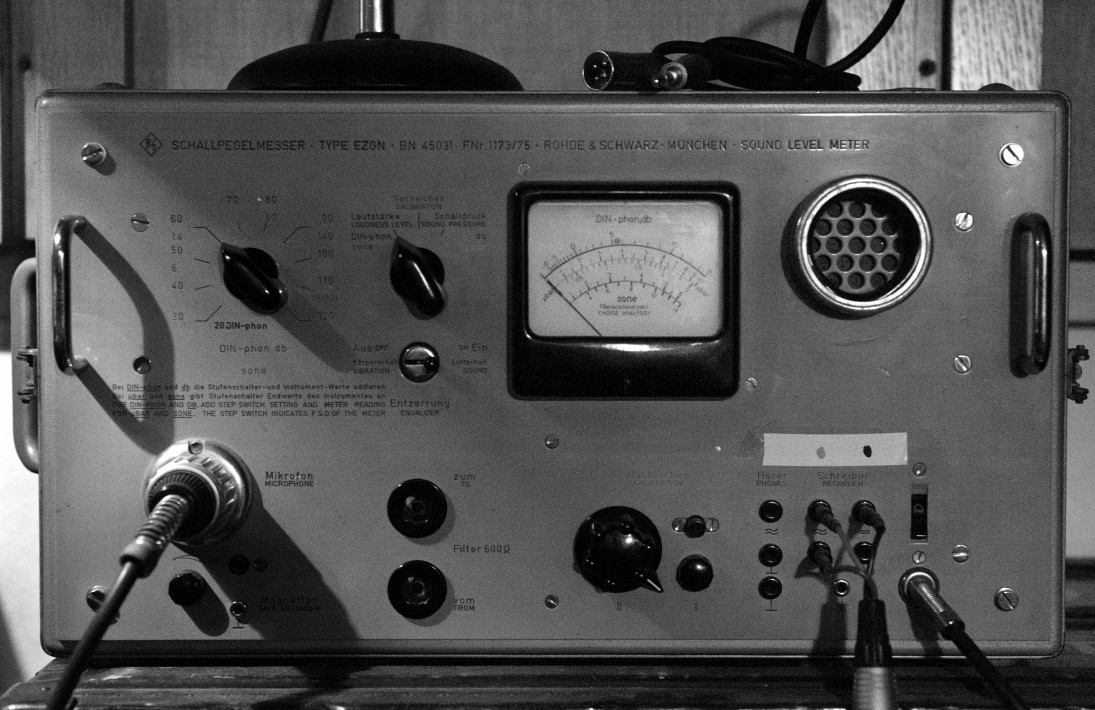 JA: I come from a small town and I grew up in the '70s. I was lucky my brother was a DJ—he was the first psychedelic hippie DJ in town. He had hundreds of records at home, so I could easily access everything. I had a real education in popular music. Can, Neu!, Tangerine Dream later on…
ML: There wasn't that much music, compared to today. In school you were either the Stones guy or the Beatles guy.
JA: We are the same age, more or less. We grew up at the same time; we have similar experiences. So when we're playing together, we don't have to talk anymore. Everybody knows what he's doing and what's necessary, and it's very concentrated and clear.
ML: Yeah, [Automat] asked me to play with them because my studio's here—it's just next door—and so we met quite often. They asked me if I wanted to join in for a little session, so I brought my synth in there, pressed record, and off we went without even talking about which direction the music should take. We just started.
Ingo Krauss: There usually is a theme—a sequence, a tonal and time information thing. It can be anything really. One grabs a theme and then goes for ten or fifteen minutes, and later you decide which part you should use. But there's not too much thinking and planning ahead. It's all reaction.
ML: In all my live projects, my part is improvised. In the Moritz von Oswald trio, Moritz has the basic frame of the track, and Tony [Allen] and I are just improvising. It's the same if I play with Ricardo [Villalobos], or in my other project, Ambiq: complete improvisation.
IK: It's basically the old kraut idea: you hear something and you react. You don't overthink it. And you finish it in a pretty short amount of time, without getting into too much detail. But personally, I don't think this approach is as important anymore. People want to go there, but they have too much time and possibilities. A lot of people have the feeling they can't just commit to what they just did—there always comes a second stage of asking whether it's good or not, "can we change this or build this," so it gets out of the timeframe. After weeks you're not where you were when you started it in your mind.
JA: This is the difference with this album. The first one took us two years; this took us ten days from start to end.
ML: But there is a certain philosophy here at the Tempelhof studio: more real-time. Also if you're recording bands playing songs, the approach mostly to play together as much as possible, like a live performance.
JA: And also, you cannot do it too long. I could only do it like, two three hours a day. Not more. You're not working through the night, like in the old days.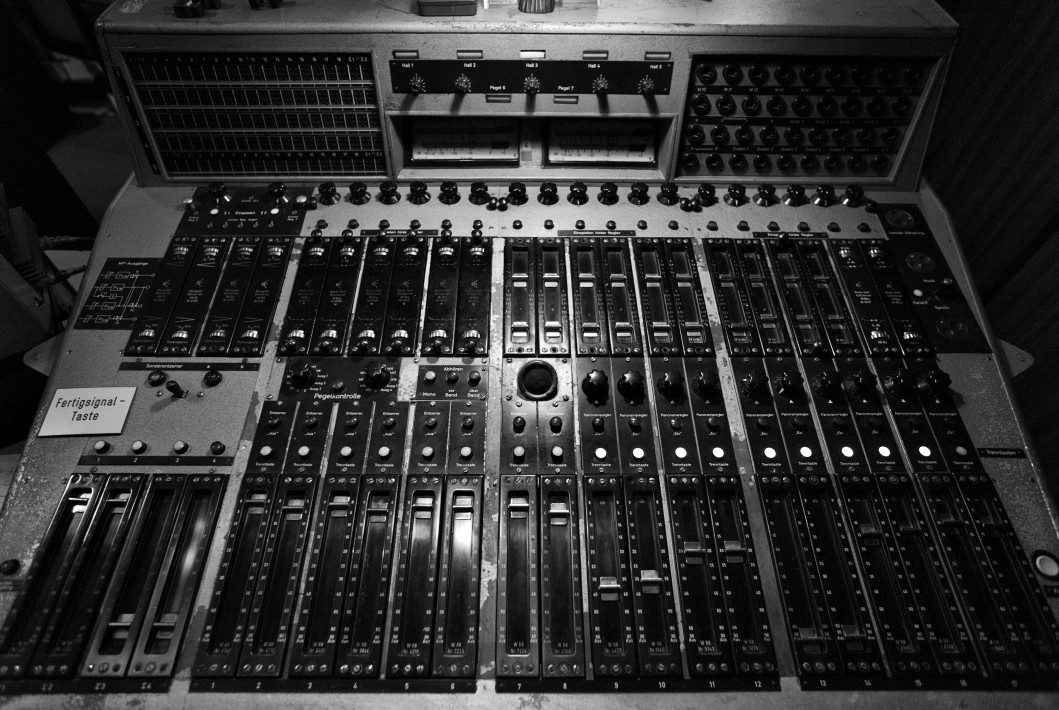 IK: It's all first takes, this whole record. We really wanted to get this freshness. Thinking "we can make it better," that's not what really counts, because when you do it the first time you don't know where it's going. When you play it the second time, it's different. And this aspect is underrepresented in modern music. There's too much time and thinking and editing and shit.
JA: It comes from jazz in the '50s. Miles Davis was recording like this. They met in a room, played three hours, boom. Two, three takes, and that was it. Same thing. Concentrate just a couple hours, really do your best, and then that should be it, man. There's not much repeating; it's not necessary. Sometimes when these guys start playing, they're so connected and so close, it is like a machine. It's about trust.
GZ: It's not this robotic Kraftwerk thing. It's trust.
Header photo: Martin Walz; embedded images courtesy of Candy Bomber Studios.
Published April 16, 2015.