Five Things To See During Berlin Fashion Week
Berlin is a city known more for its art and music than as a starting-point for the fashion elite; despite that, our Fashion Week still has plenty for the aesthetic eye to lust over.
Take Temporary Showroom, for example. The name says it all: the beautifully stark and minimalist shop holds a selection of clothes from rising designers and labels which are showcased for the eye to adore, and if the wallet is so inclined, to purchase as well. For Fashion Week 2013, they'll be presenting lines from Danish designer Wackerhaus, Swiss brand Marc Stone, and (our personal favorite) Stockholm's ODEUR, whose Spring/Summer '14 collection "Parallelism" will be showcased together by Temporary Showroom at Premium, along with a new collaborative bag with Sandqvist. Check their event listing for more details.
As one of the city's prime fashion spots, we felt Temporary Showroom was the perfect place to search for some Fashion Week advice. The store's Mona Essa provides us with a few of her top choices on what to see, followed by two of our own top choices.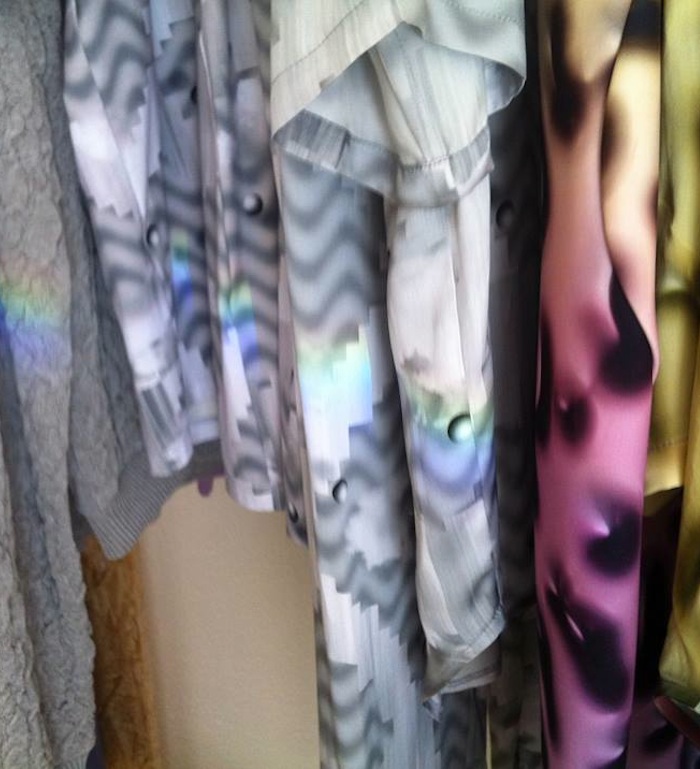 Julian Zigerli

I'm very much looking forward to seeing one of the coolest shows this year, Julian Zigerli and his SS14 print collection "At The End of The World To The Left". This Swiss designer is going to be the newest star in fashion soon. I absolutely love how he combines crazy colors with really new materials, and his backpacks are always absolutely stunning. Plus I love that his clothes are unisex, so anyone can wear them! His show starts today at 7. Get there early, it will be crowded!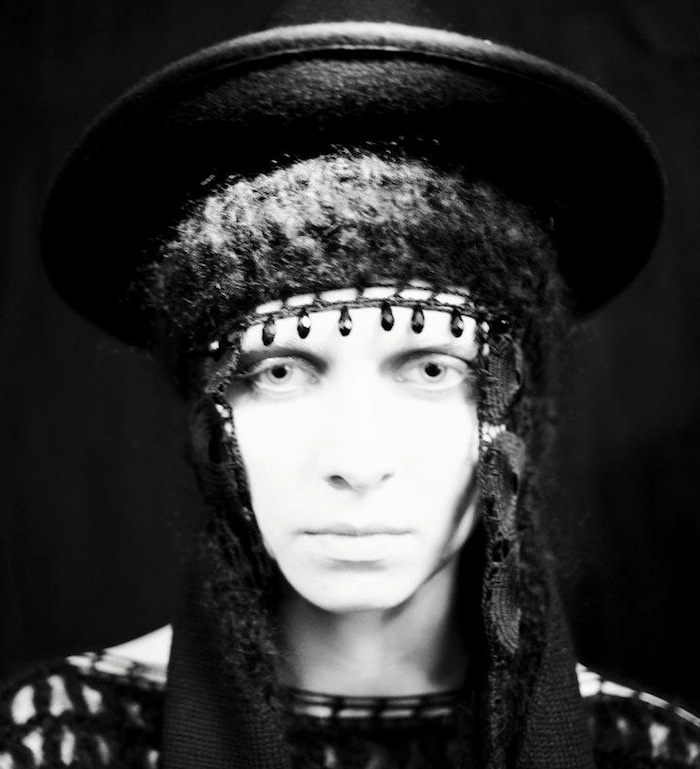 Augustin Teboul (Photo: Stefan Milev)
The second brand which is driving me crazy is Augustin Teboul. These two women are mega cool and very talented—so much so that former Vogue Paris Editor-In-Chief Carine Roitfeld has named them one of her favorites as well. Their shows are always worth attending, not just because of how visually stunning the clothing is, but because they put a lot of attention to detail into the show itself. And, of course, they're very fond of black—just like me.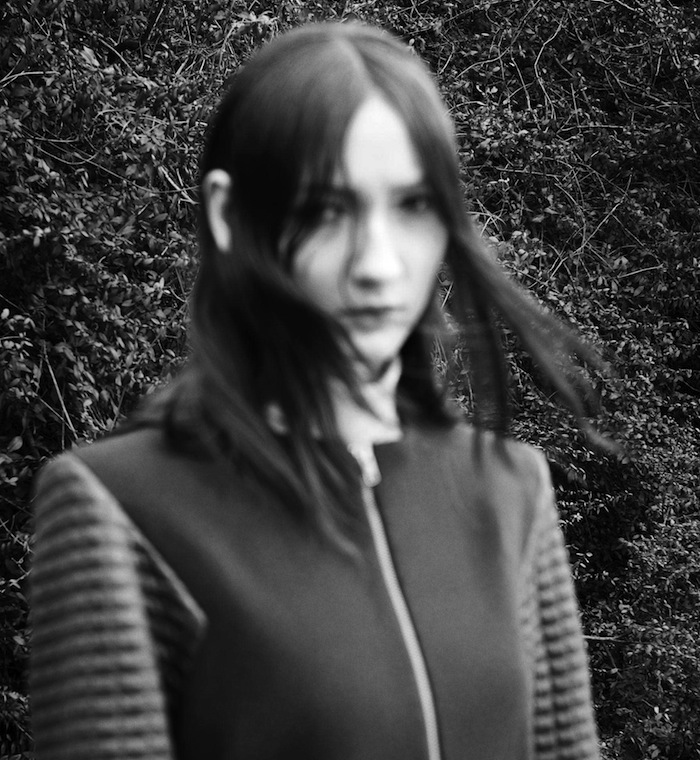 Franziska Michael (Photo: Jana Gerberding)
I saw this designer for the first time last year, and I was so surprised—I couldn't believe a German designer could attract me that much! I walked past her stand at Premium the other day and was in love with almost everything. I was especially entranced with her belly tops. I'm a freak for belly tops.  My advice: pick one up, then wear it to the Darklands party on Thursday. Function from Sandwell District will be playing!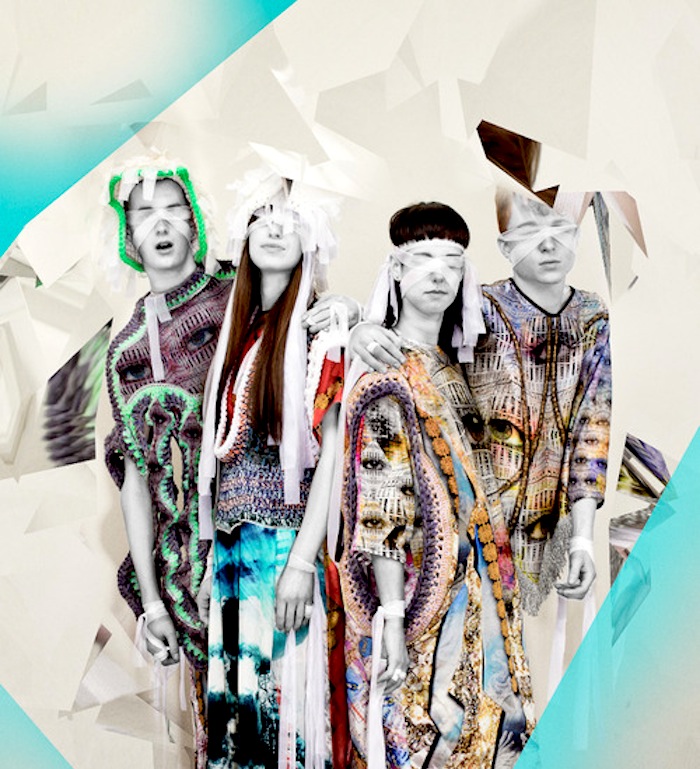 Tata Christiane (Photo: Valquire Veljkovic)
Of all the designers in Berlin, one of the most entrancing is Tata Christiane. The brainchild of French-born Julie Bourgeois and Hanri Gabriel, they blend imaginative colors and mystic shapes to evoke high fashion from a slightly different universe; outlandish yet dignified, even majestic. This year they'll be presenting their new capsule collection "Bloody Monday", inspired by the need to escape from ennui. As Bourgeois explains in a recent interview, she saw a documentary which interviewed those so bored with life that it became a physical condition that they would do anything to escape from—including resorting to murder, as one interviewee had. And what is fashion, if not an escape?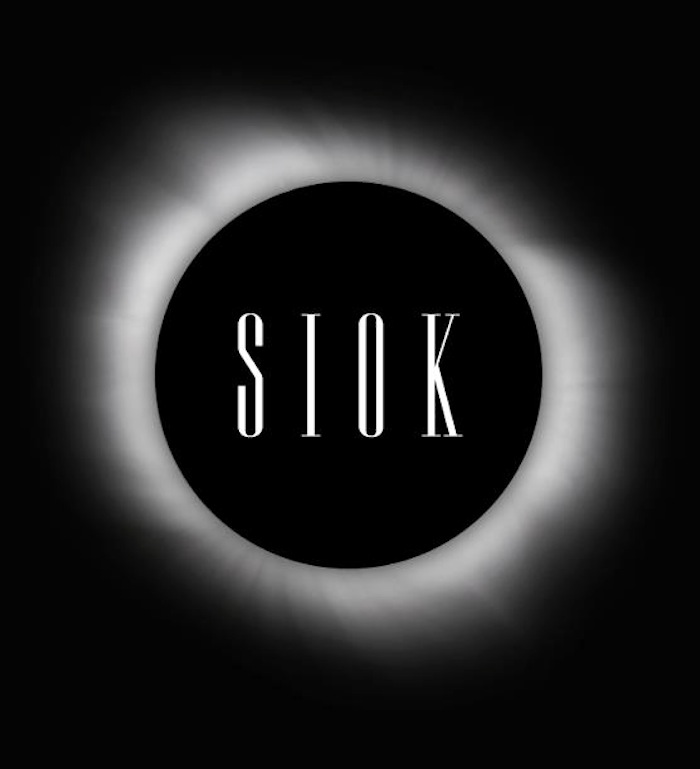 This young label, dedicated to anti-mainstream/anti-sweatshop values, specializes in sleek, dark womenswear; perfect, then, that their new SS14 collection is based around the concept of Photophobia, the fear of light. The label will be doing a runway at KOSMOS for their new line, complete with appropriately bleak soundtrack and visuals. Be sure not to miss the Thursday afterparty as well, which features two floors of DJs, exhibitions (besides from those attending, we mean), art installations, and an equally excessive amount of debauchery and black clothing. ˜
Published July 02, 2013. Words by Daniel Jones.