11 Tracks That Define The Sound Of Canonical Berlin Techno Party Grounded Theory
Grounded Theory has been one of Berlin's premiere techno parties for the past decade.
Published on September 25, 2019 14:17 Berlin Time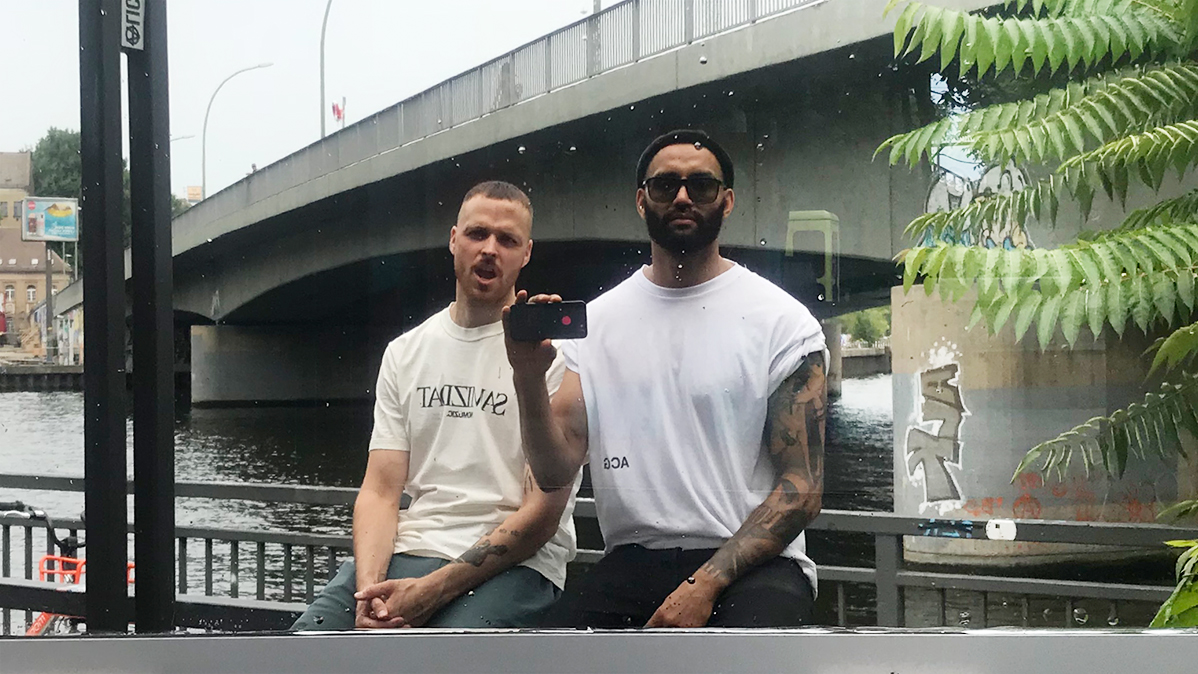 To dance music fans today, Berlin might as well be techno central. This was not always the case, and as recently as 10 years ago, the city didn't have many clubs or parties dedicated to the sound.
Sure, there was Berghain, which was then on its way to becoming the internationally lauded institution it is today. And there was Tresor, but it was still struggling to define a direction for itself after moving to its new location on Köpenicker Straße. But for techno fans, those two clubs were basically it.
It was this lack of choice that motivated Michael Müller and Henning Baer to start their own club night dedicated to techno: Grounded Theory. In October 2009, they booked Norman Nodge, Steve Rachmad and Function for their first party at Arena Club. It was a runaway success. In a matter of months, Grounded Theory became a focal point for techno lovers in Berlin and eventually an internationally recognized brand.
Since then, they've been going strong, apart from a short hiatus after their third location—the much-loved Wedding hotspot Stattbad—suddenly had to close. Two years ago, they made Tresor the party's new permanent home. Now they will celebrate their 10th anniversary on Friday, September 27th with Helena Hauff, Pinch, DJ Pete, Solaris, Stranger, Tham and Henning Baer. For more information, check out the event's Facebook page.
Ahead of the party, we asked Müller and Baer to share eleven tracks that have defined the party's sound over the years.
Byetone, "Plastic Star" (Sleeparchive Remix) (Raster-Noton 2008)
Michael Müller: "As Grounded Theory always operated on the edge of arty/heady and dancefloor-oriented techno, this was a firm favorite in our early nights."
Donato Dozzy & Cio D'Or, "Limone" (Time To Express 2009)
MM: "One of the more abstract and heady tracks which was often played in the earlier hours of our nights."
Marcel Dettmann – Corebox (James Ruskin Blueprint Mix) (MDR 2013)
MM: "Both artists played several times at Grounded Theory. To this day, James Ruskin's remix of Marcel Dettmann is as devastating as when it first came out. There is not much more to say than that they are true masters at work."
Chris Liebing & Tommy Four Seven, "Bauhaus (Mallet Mix)" (Bauhaus 2009)
MM: "This collaboration between Chris Liebing and Tommy Four Seven is definitely one of the tracks that shaped a new, raw direction for techno at the time. I like that it is a hard track, but also very groovy and reduced."
Helena Hauff, "Break Force" (Ninja Tune 2013)
MM: "Slow, minimalist techno roller from Helena Hauff, who will play our 10th anniversary party at Tresor. This track can frequently be heard on both of our floors."
Blawan, "Talatone" (Ternsesc 2015)
MM: "A true classic, which has been regularly rinsed at Grounded Theory."
Function, "Burn" (Sandwell District 2009)
Henning Baer: "Function was one of the three artists (alongside Norman Nodge and Steve Rachmad) that played the first Grounded Theory party in September 2009. Sandwell District was all the rage back then and this track was in heavy club rotation, too."
Martyn fat. The Spaceape, "Is This Insanity (Ben Klock Remix) (3024 2010)
HB: "This one is another massive track from Grounded Theory's formative years. Released in early 2010—the same year Ben Klock played for us at Arena Club. His remix is a modern classic."
Delta Funktionen, "Silhouette" (Delsin 2010)
HB: "Delta Funktionen has played for us serval times over the years. At Arena Club as well as Horst Krzbrg and Stattbad. His 'Silhouette' track on Delsin, backed with a Marcel Dettmann remix on the flip, is another modern classic that represents the early years of Grounded Theory."
Traversable Wormhole, "Traversing The Asteroid Belt" (Traversable Wormhole 2009)
HB: "As Traversable Wormhole, Adam X released spaced-out techno which caused quite a stir when the first records appeared. Those early records were white labels that featured very unique sound design. Then later, they got a massive remix treatment on CLR in 2010. The project has been on hiatus since 2016, but Adam has announced a new Traversable Wormhole album for November this year."
Jon Hopkins, "Collider (Karenn Remix) (Domino 2013)
HB: "Some tracks are just special. Like this Karenn remix for Jon Hopkins. Often heard at Stattbad, it stands as an example for why Blawan and Pariah's collaborative project is one of the best live techno projects out there."