Hamburg Underground: A Local's Guide To 7 Nightlife Favorites
Last year Hamburg's nightlife suffered significant losses: its famous Golden Pudel club shut down due to a much-discussed arson attack and the elusive underground club Kraniche bei den Elbbrücken closed. While both of the aforementioned clubs are rumored to reopen this year, it's still unsure when this will happen. However, Hamburg's nightlife has stayed strong in the face of these setbacks and continues to thrive in alternative venues, flexible spaces and charming dive bars. In light of Telekom Electronic Beats' Clubnight events at PAL, one of our editors, a former Hamburg native, has compiled a list of places to visit that you might not discover otherwise.
PAL
Located across from the CCH convention center in Hamburg, PAL opened in 2014 and has quickly established itself as the city's center for high-quality house and techno. Its sleek interior includes a main techno hall and a separate house floor, which means that there's usually something for every taste.
Golem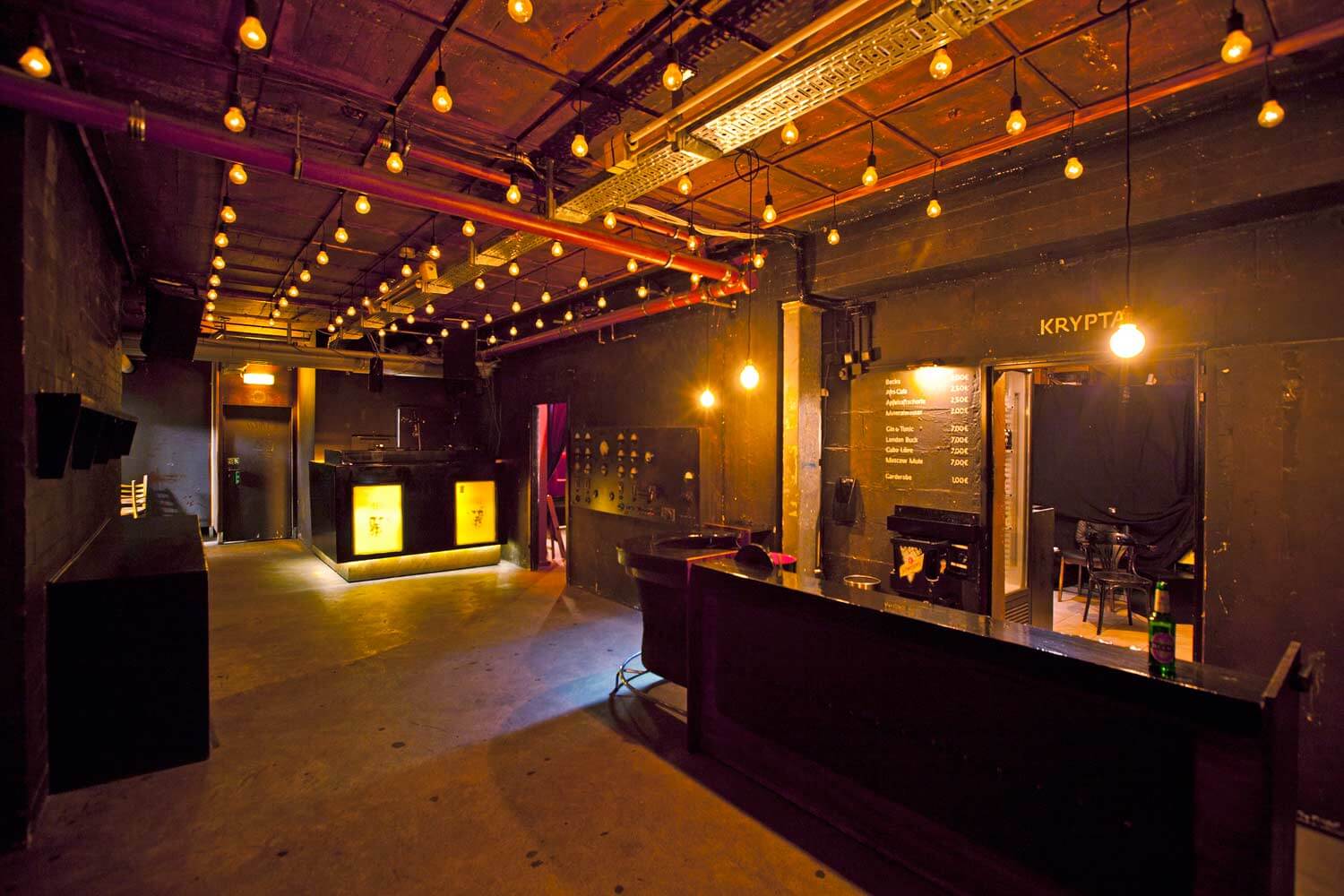 Image via Cologne Sessions

A mixologists heaven, Golem's stylish bartenders serve high-quality cocktails throughout the week. On weekends the basement dance club is revealed by walking through secret doors cleverly disguised as bookshelves. The dance floor is tiny and fills up quickly. Cool off by heading through a side entrance that leads to a silent film theater with plush velvet seats. The perfect night at Golem usually ends with a breakfast sandwich from the fish market which sets up shop directly in front of the club at 5 a.m. on Sundays.
Gängeviertel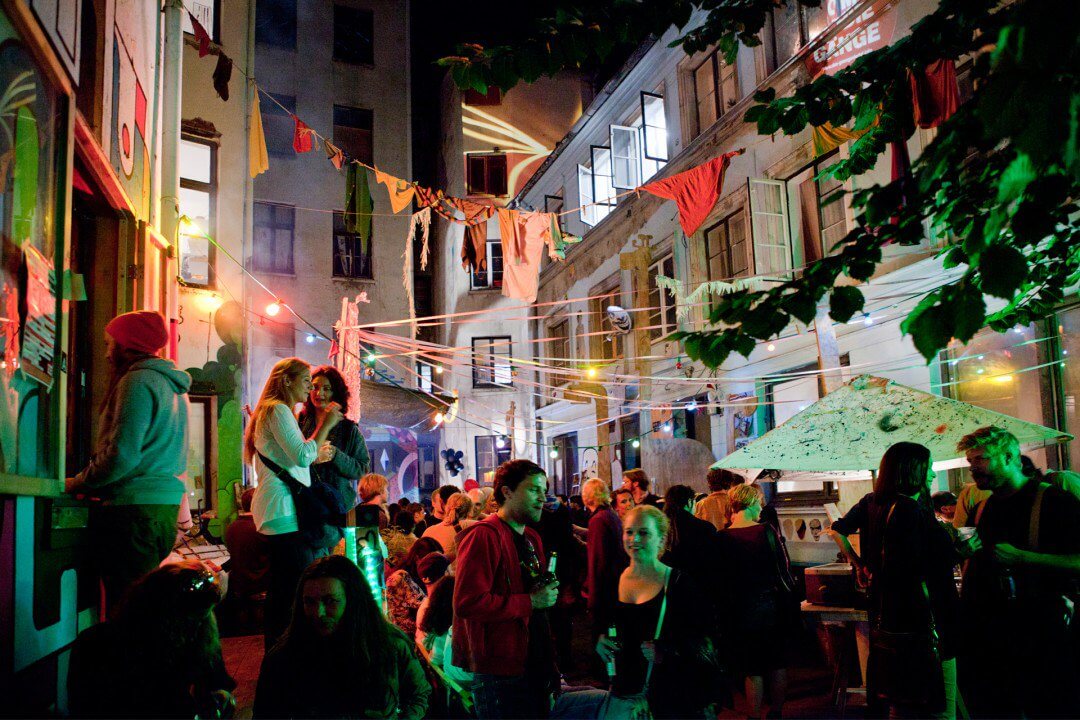 Image via Twitter
From an outsider's perspective, the Gängeviertel is one of Hamburg's most under-the-radar nightlife areas. This group of squatted buildings is mostly comprised of artist studios and cafes during the day but at night it plays host to a variety of events and underground club nights that are loved by locals. Tucked away in a courtyard in the middle of the city center, it's uniquely located for parties as the neighboring office buildings fall silent at night. In 2012 the Gängeviertel was even awarded the UNESCO heritage title as a "site of cultural diversity".
Moloch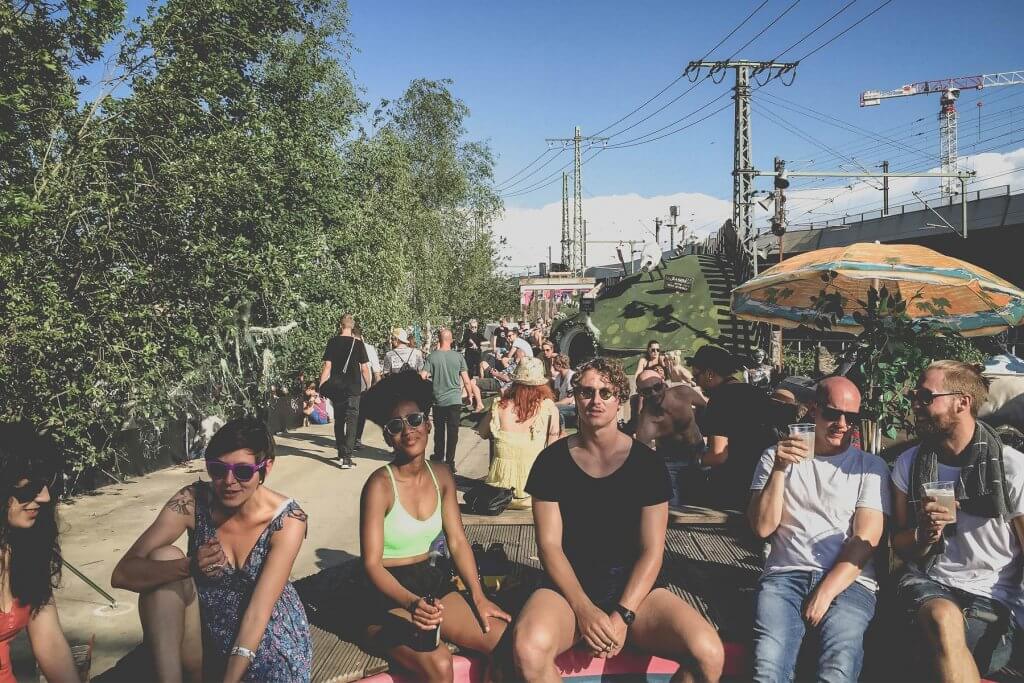 Image via geheimtipphamburg.de

Moloch is operated by the same collective of artists and cultural creators behind the Gängeviertel. Its location was originally provided to the promoters by the city while several venues in Gängeviertel were undergoing renovations. Since then, Moloch has stayed in its original location next to the train tracks on a tiny island between the city center and the Hammerbrook district. It's one of the few places in the city where club nights run over 24 hours. And though for most of its existence Moloch has only been open during the summer, recently an additional indoor area has allowed it to serve as a winter hotspot as well.
Rote Flora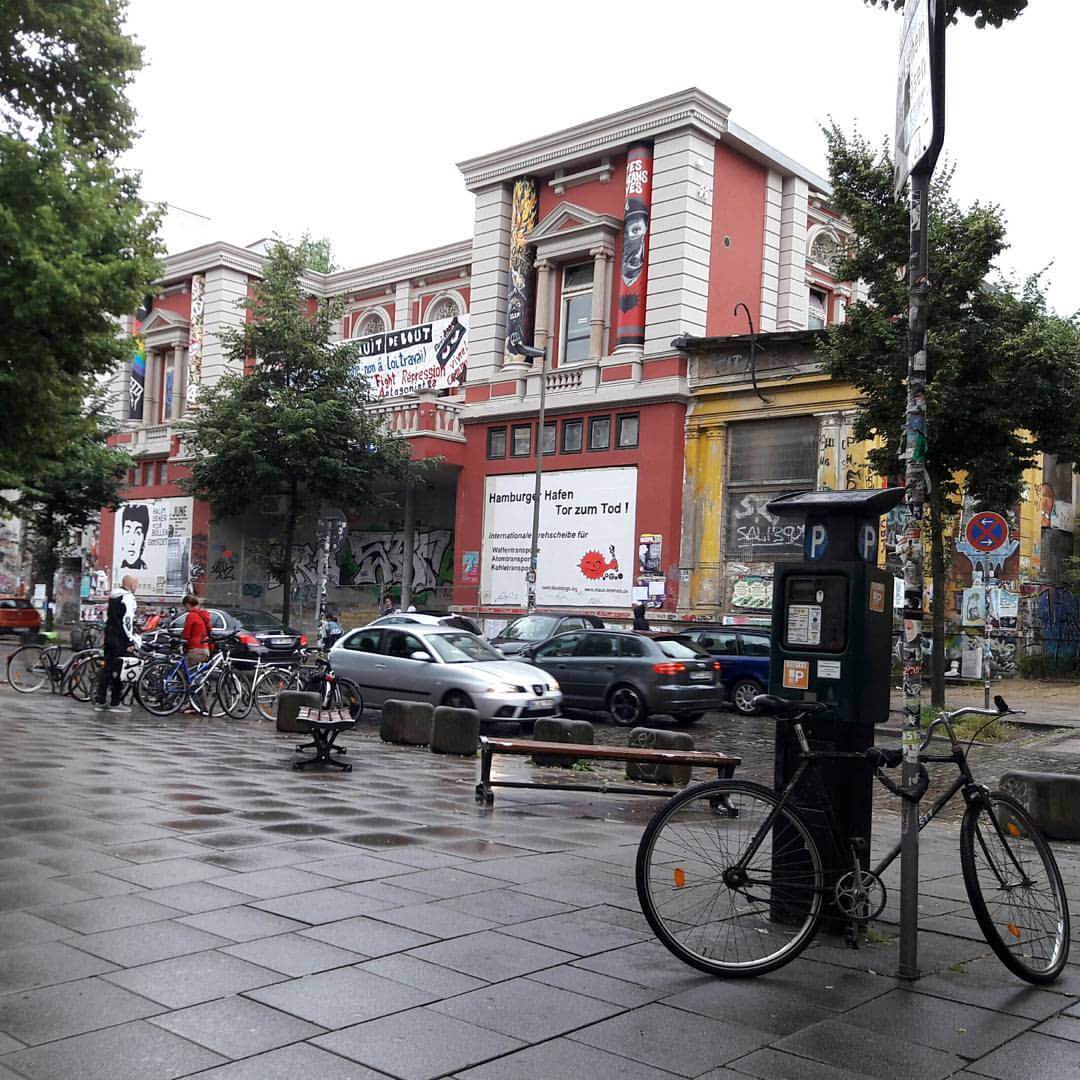 Rote Flora is a long-standing squatted art space that's served as a home for a variety of events that includes everything from community meetings to art exhibitions and beyond. Defiant in the face of expansive gentrification, the former theater remains an institution for the resistance in the Sternschanze neighborhood, where rents have steeply risen since the '00s. The Flora has also been an important ally in the effort to rehabilitate the Golden Pudel. When Pudel was unable to host a party with DJ Stingray and Helena Hauff, Rote Flora hosted the party instead.
Toast Bar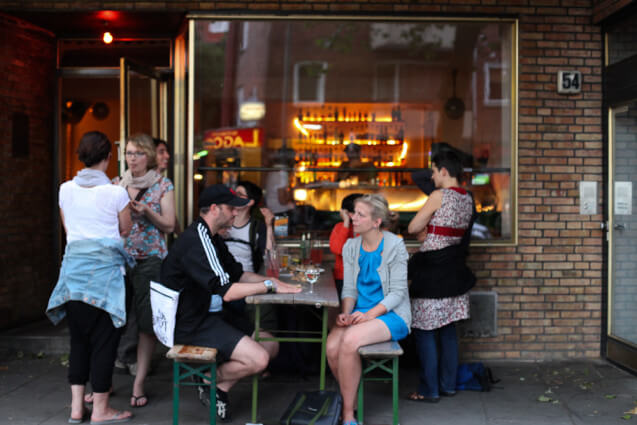 Image by Nicola Bramigk

This tiny bar with a record player is the Smallville crew's local watering hole. Operating year-round, it's particularly worth a visit during the summer months when patrons spill out onto the bustling street. Despite its name the bar doesn't offer any food apart from an endless selection of peanuts. But the laid-back bartenders serve good cocktails, the bar has a number of beers on tap and there's occasionally a free shot of something stronger on offer at the bar.
Thier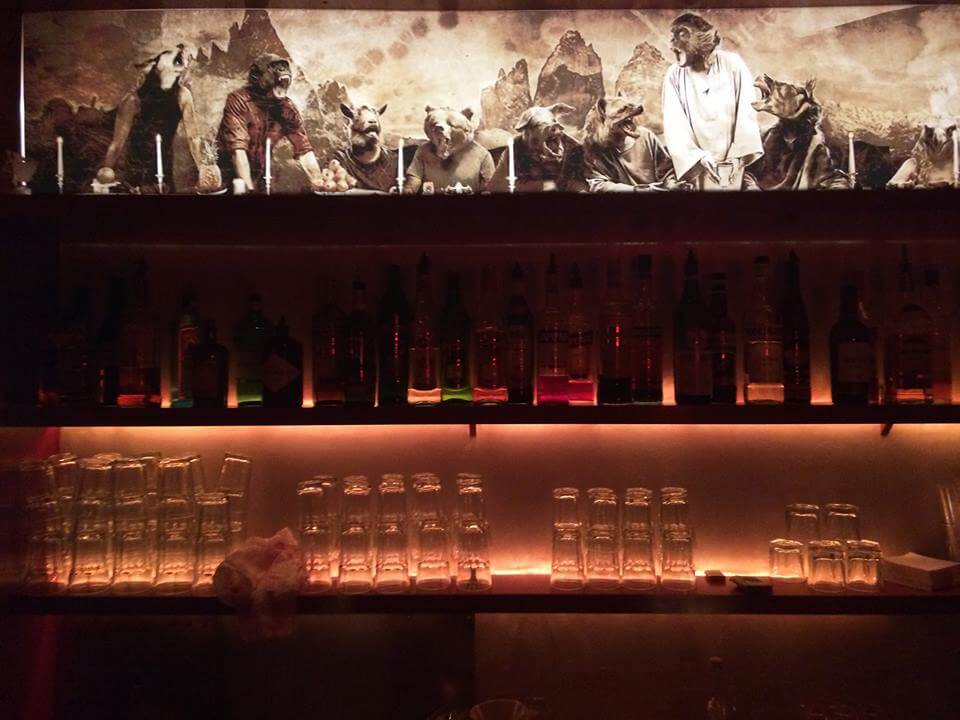 Image via Facebook
When he's not mixing records at PAL, you can find Levente mixing drinks at Thier. It's an insider's bar where you can catch intimate sets by resident DJs from many of the city's popular clubs, like Golden Pudel's newest family member, Paul Speckman. During your visit, be sure to order a"Rhababsi", a rhubarb-based shot that's an old-school favorite.
Cover photo of Kraniche Bei Den Elbbrücken via TISSUE Magazines' Facebook.
Published February 10, 2017.