Hercules and Love Affair Soundsystem live in Warsaw
It was a long, cold, December night in Warsaw, Poland. Well, actually, it was not cold at all. At least nowhere near the Basen venue where this Electronic Beats Presents party took place. The show was sold out and no surprise at all—it was the grand finale of the wonderful season. Exactly year ago Electronic Beats' program finally reached Poland, starting with a blast: The Electronic Beats Festival in Warsaw, starring Groove Armada and Wiley. Then we had another festival, in April, in the beautiful city of Gdańsk, with James Blake, Squarepusher and Digitalism headlining, and afterwards Electronic Beats reached Katowice, with the memorable OFF Festival before party, including Chew Lips. There's no doubt EB already belongs in Poland and both the artists and the audience proved it once again last night.

The doors opened at 9.30 p.m. and half an hour later the party really started. First up were Polish duo Last Robots—a poetic name for a first act. A huge picture of moon was displayed behind the backs of Igor and Bert, too focused on their job to even notice, and we sensed it was going to be long and adventurous trip. However, it had to begin somehow (props go to the guy with red baseball cap who entered the dancefloor immediately) and Last Robots set a pitch perfect mood; massaging mild electro waves into irresistible house. Once they achieved momentum, it wasn't easy for dancing crowd to stop.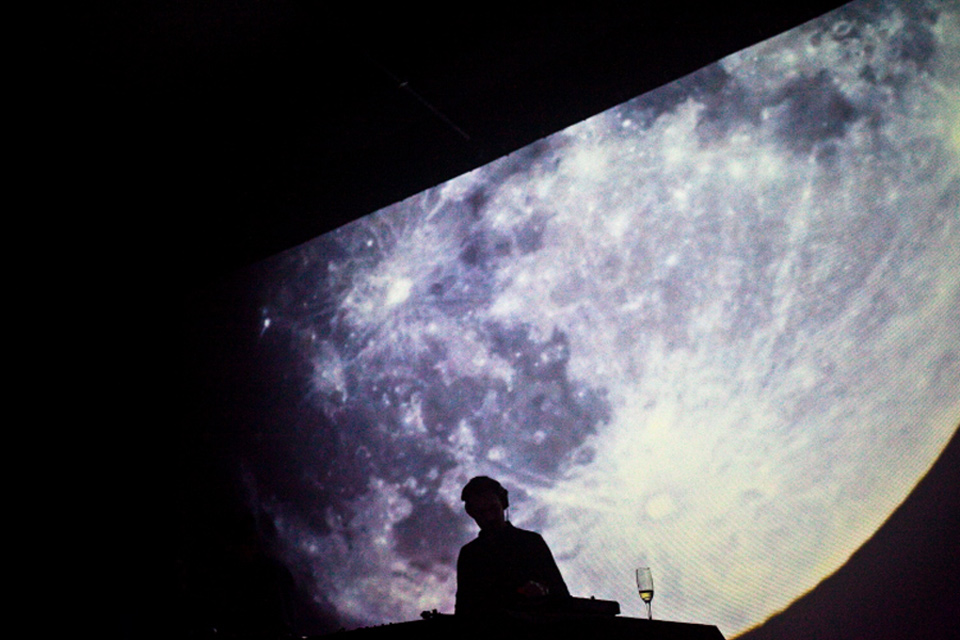 But hey, it was midnight already, Moonlight Matters time! And he certainly wouldn't want to prevent anyone from having a good time. Sebastian Vandevoorde brought his a-game with an eye to making it be bigger and better than everything else that night. He served more catchy choruses than everyone else, more vocal hooks, more of, well, everything actually. Did the walls tremble because of the bass tornado coming out of the speakers or was it because of hundreds of dancers shaking their bums to the sexy, fat funk tunes? The answer will never be known with certainty. Moonlight Matters is known for his own productions released under the Kitsune label as well as remixes for pop giants like Adele or Moby and certainly knows how to grab your attention, drawing you irresistably from the bar to the middle of the 'floor. And it's really impossible to resist when you hear hits like New Order's "Blue Monday" or even ABBA's "Gimme! Gimme! Gimme!" included in the frenetic house and disco set.

By the time that Hercules And Love Affair Soundsystem got onstage, straight off a plane from Moscow, the crowd was sweating. They looked a little tired when we met them at the backstage a couple of minutes before, but once they started the show we understood why… They were coming to the end of exhausting European tour that encapsulates barely controlled big room madness. During the soundcheck Andy Butler said that a venue like Basen, with its huge walls of concrete and steel, demands some really massive sound and he kept his promise! Hercules and Love Affair Soundsystem sounded like the disco/house golden era was right here, right now—and we believed Warsaw actually was the capital of dance music last night, indeed, we dare everyone to say it wasn't! Winter? Forget it. At this stage it was so hot in a fully packed Basen that Andy got rid of his shirt after fifteen minutes and Gustaph, one of the vocalists, was running around in his short pants. Speaking of vocalists—they were not there just for singing, they also vogued like crazy, proving Amsterdam wasn't a one off. If anyone came packing the party vibes, they did, alongside with a distinct whiff of chaos: football onstage, anyone? Well, it gives a new spin to the whole "DJ Kicks" series, doesn't it? ~


Find more event photos on Facebook and Google+.
Text: Jarek Szubrycht | Photos: Adam Burakowski / T-Mobile Music
Published December 09, 2012.