Here Are Leipzig's 10 Best Hangouts
This weekend, we're dog-piling Leipzig with Asbjørn, Wild Beasts, Sylvan Esso, and Shura.
You can join us by grabbing some tickets here, or you can enter to win one of ten pairs of tickets to the EB Festival on Friday, November 21 by submitting your information into the form at the bottom of this post by Wednesday, November 19 at 18:00 Berlin time. We're heading in a day before the November 21 show to host a workshop on how to build your own 808 kick drum, which will take place at Täubchenthal, one of the venues that made it into our guide to Leipzig. As with our previous handbooks to Budapest and Zagreb, we asked a regular in the local scene to recommend their 10 favorite hangouts in town. This one was compiled by Beate Dietrich of Leipzig's Moon Harbour record label.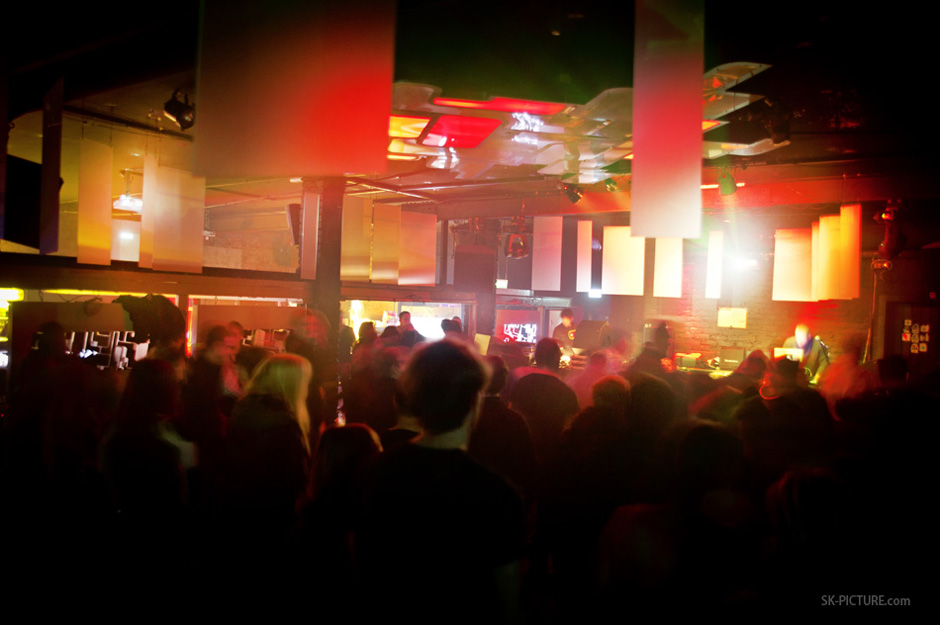 Distillery is one of Leipzig's oldest and most renowned house and techno clubs. It was founded in the 1990s, shortly after the fall of the Berlin Wall, and to this day it's regarded as one of the country's top hotspots. Dance music heavyweights like Carl Craig, Sven Väth, Richie Hawtin, and Ricardo Villalobos have all appeared behind Distillery's decks, and popular German labels like BPitch Control, Mobilee, and Pampa host regular showcases here.
Conne Island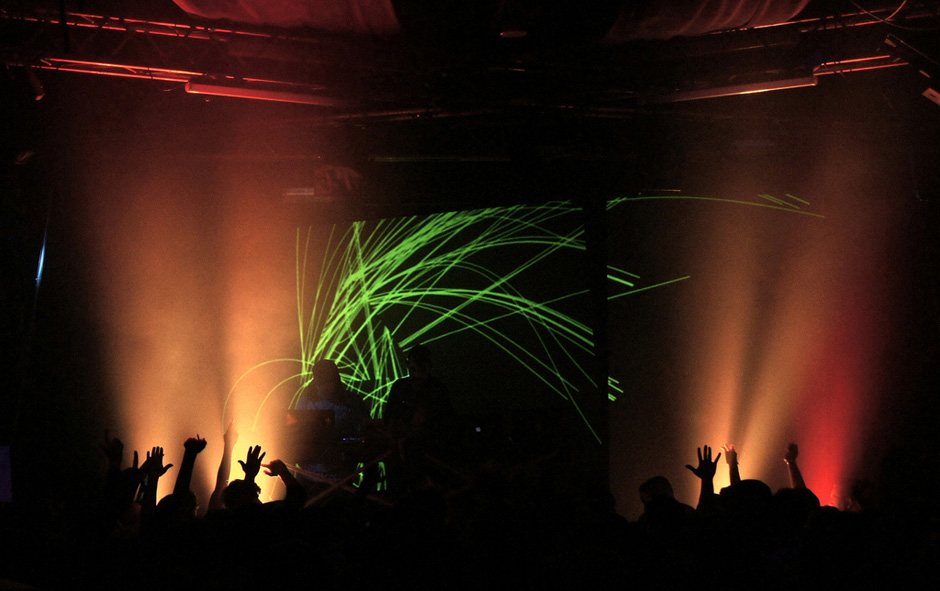 This venue is located in a self-governed cultural center in Connewitz, Leipzig's headquarters for alternative lifestyles. It hosts concerts of all kinds, from indie and pop shows to experimental, hardcore, and metal gigs. It also throws some of the most interesting explorations into house, techno, and drum n bass events in town.
Täubchenthal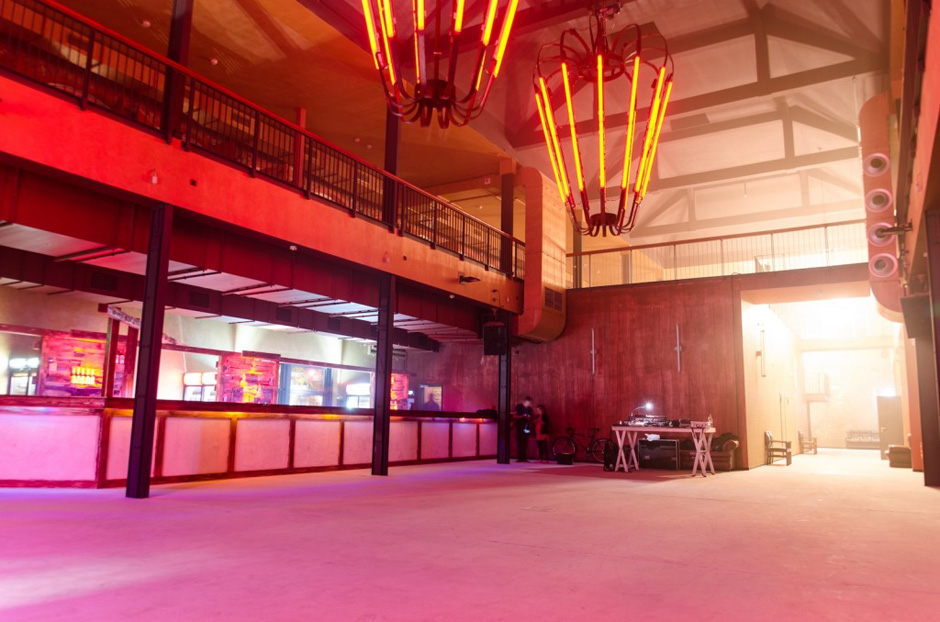 The newest addition to the Leipzig club scene, Täubchenthal, has become the talk of the town. It's a lavishly-renovated hall of a former trading estate, and its colossal size allows it to host bigger events and acts. Two huge chandelier-like light installations dangle from the ceiling and set a nice atmosphere. There's also a smaller club room for small concerts in an intimate environment. Even the toilets are a special experience at Täubchenthal—sometimes they hire DJs to play in the loo. It also occasionally hosts non-concert events, such as the synth-building workshop we're hosting on November 20.
Elipamanoke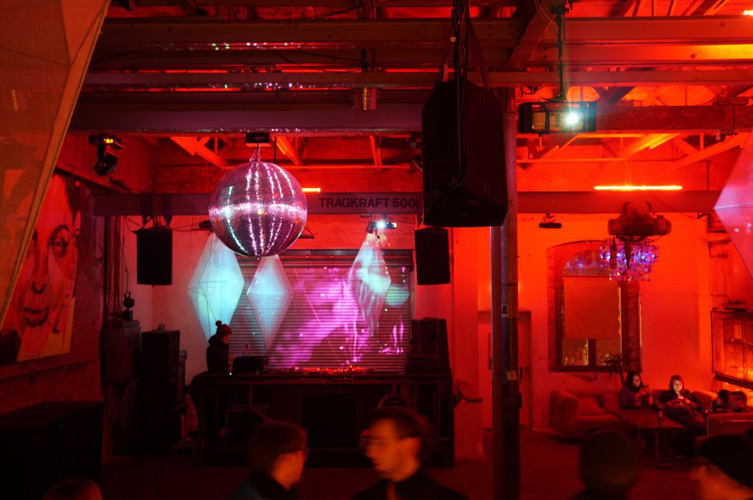 The guys running the Elipamanoke belong to the pioneers that were the first to discover the western part of Leipzig, characterised by its industrial past and being today one of the hippest neighbourhoods in town. The venue is one of the hottest addresses for underground Minimal, Techno and House parties, but also Drum'n'Bass and Electroswing events are taking place here. In the line ups you'll find a lot of Leipzig based DJs and "stars of tomorrow", but there is also a frequent coming and going of established labels such as Moon Harbour, Stil vor Talent or mobilee, and acts like Oliver Koletzki, DJ Hell and Onur Özer.
Schauspiel Leipzig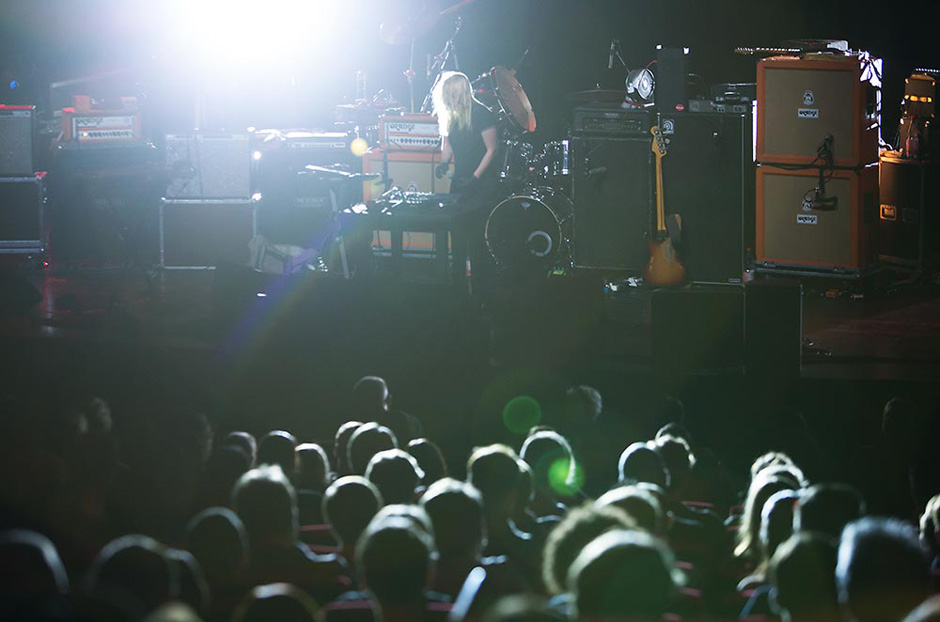 Although you might not expect to see live music at a municipal theater, you can catch a few hand-picked live acts at Leipzig's Schauspiel. The venue favors avant-garde experimentation, both established artists and new discoveries. And the best part is that concertgoers can choose to snuggle into red velvet seats or get up and dance.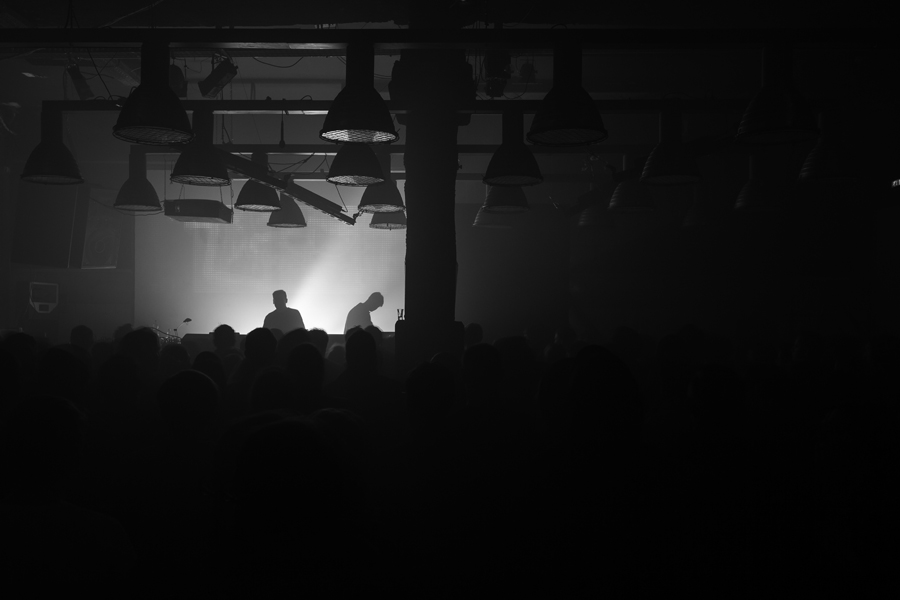 As is the case with many of Europe's prized nightclubs, the Institut Für Zukunft employs a no-photos rule and a strict door policy. The club aims to offer an alternative to the existing club scene, so its bookings favor functional and experimental incarnations of house and techno from a variety of world-renowned and local DJs. They also host lectures and debates about gender issues, club culture, and electronic music.
Westwerk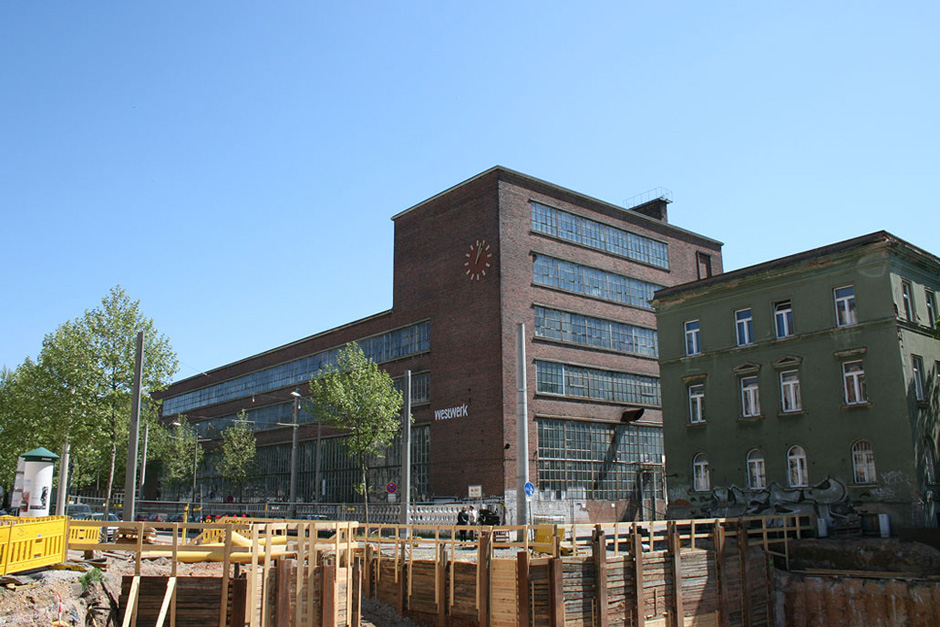 Westwerk is a former factory situated in the heart of the busy disctricts Plagwitz and Lindenau. The venue hosts art exhibitions, creative markets, concerts, and club nights in its large hall or smaller spaces. Its expanses also contain galleries, workshops, stores, a restaurant, and one of Leipzig's most charming biergartens.
Villa Hasenholz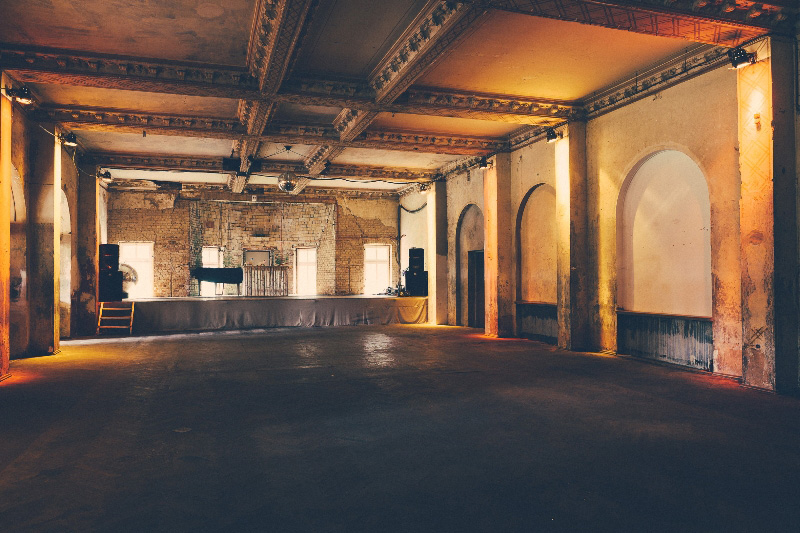 This one is located a little off the clubbers' beaten paths. It lies close to a forest, which imbues it with a sense of romance that appeals to cosmopolitan folks. Some of the most interesting party crews in Leipzig use the ballroom and garden for live concerts, club nights, and small festivals.
pics: http://www.utconnewitz.de/index.php?article_id=9&clang=0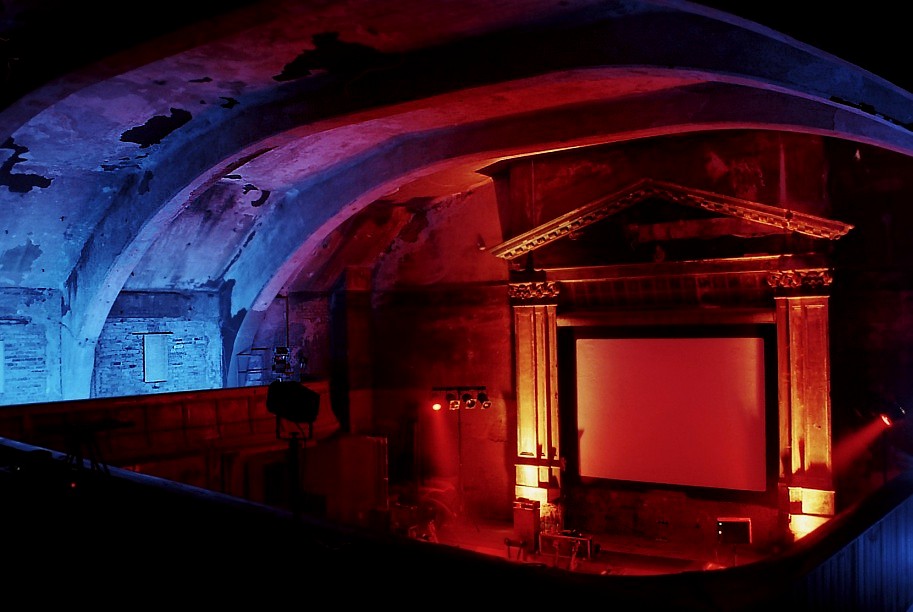 Many locals are deeply in love with this old cinema because it's one of the most beautiful venues in Leipzig. The interior's original state has been preserved, which creates a very special atmosphere. A few years ago, it was restored by some devoted enthusiasts and opened to the public for theater performances, film screenings, and live concerts, which skew toward indie, folk, and jazz acts.
Alte Baumwollspinnerei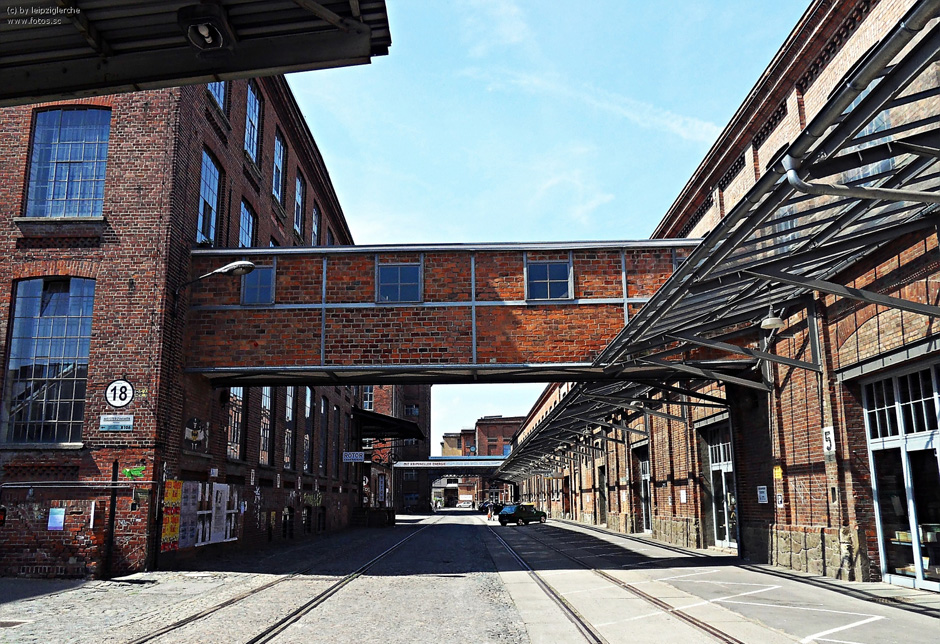 Don't leave town without having visiting this site, which was once a cotton spinning mill. Today, it's a hotspot for internationally respected modern art. At the turn of the millenium, the painters of the so-called Neue Leipziger schule shook up the art world from this vantage point, which led the Guardian to call it "the hottest place on Earth." The former mill houses a cinema, some shops, a cafe, and famous galleries and studios.
//

Published November 18, 2014. Words by EB Team.