Here Are The 10 Most Vibrant Hangouts In Zagreb
Electronic Beats's festival season has gathered steam with a rainstorm rave in Podgorica and a Halloween bash in Budapest, and this coming weekend the fun continues with another impeccable line-up, this time in Zagreb. We're still in recovery mode after popping in to many of Budapest's best hangouts, but we're already researching the places we'd like to visit in Croatia, so we tapped a local crew to recommend some of the capital's must-see locations.  We're also giving away 20 tickets for our November 8 show, which stars recent interview subject Erlend Øye, Den Sorte Skole, and Dark Matters.
Sirup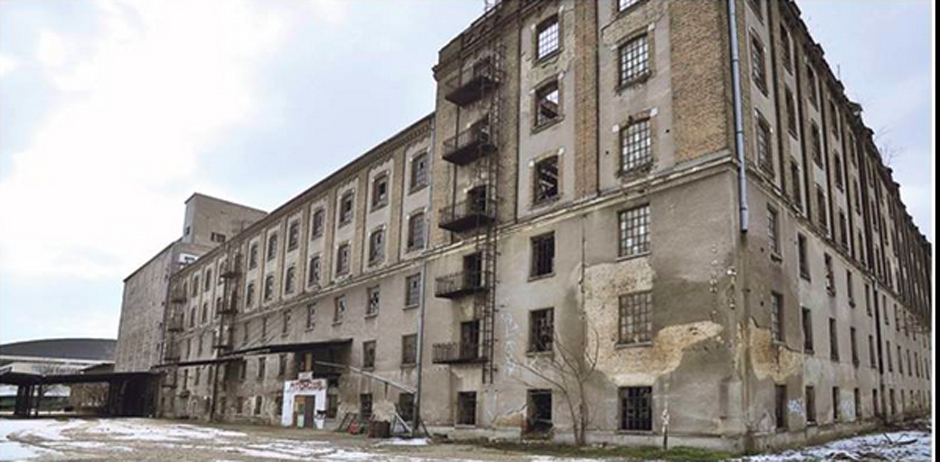 Sirup is one of the most loved clubs in Zagreb and probably the most famous place to dance the night away. Over the past seven years, its booth has welcomed a laundry list of some of the world's most renowned spinners. It recently moved to a new location in an old, historically-protected steam mill factory from the industrial revolution. If you're keen to find Zagreb's answer to Berghain, look no further than Sirup.
Masters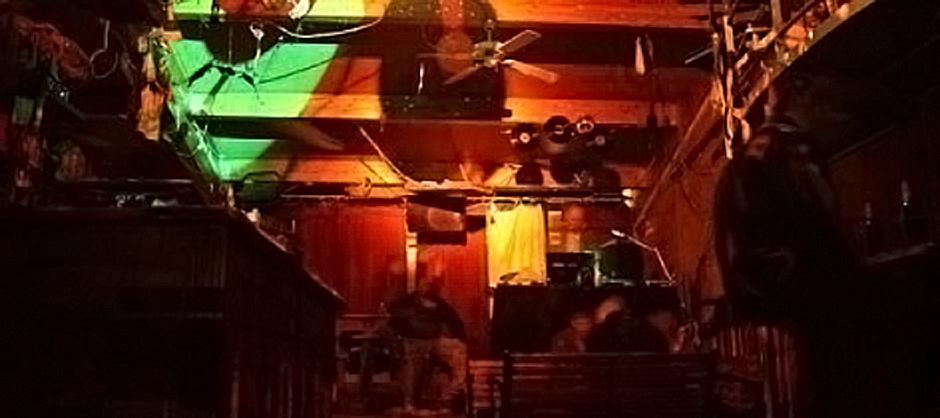 Masters is the best-kept secret of the Croatian dance music scene. It fits a mere 120 people and the best sound system in Zagreb, and its devoted clientele once saved it from being shut down. Recommended if you like an intimate and relaxed atmosphere, house, disco, and DJs like Gerd Janson and Mark E.
Das Haus
At Daus, you can party as if you were in a warehouse in more famous clubbing capitals like London or Berlin. It's located in an abandoned building, and its unusual location combined with its interesting crowd and solid bookings has made this place a must for any serious partygoer in Zagreb—especially those who crave adventures in little-known hotspots that the likes of Resident Advisor and Facebook haven't found yet.
Funk Club
Funk Club is a small bar/club located in Tkalciceva street, which is mostly reserved for the nightlife and bar parties in Zagreb. Although the street is bursting with bars, Funk is one of the two places that stand out in a musical perspective. The place is divided into two sections: a bar on the ground floor and a club downstairs via the spiral staircase. The vibe is chilled, drinks are cheap, and the sounds are indebted to disco, funk, afro, and soul. And to top it all off, Funk club is open every day.
Melin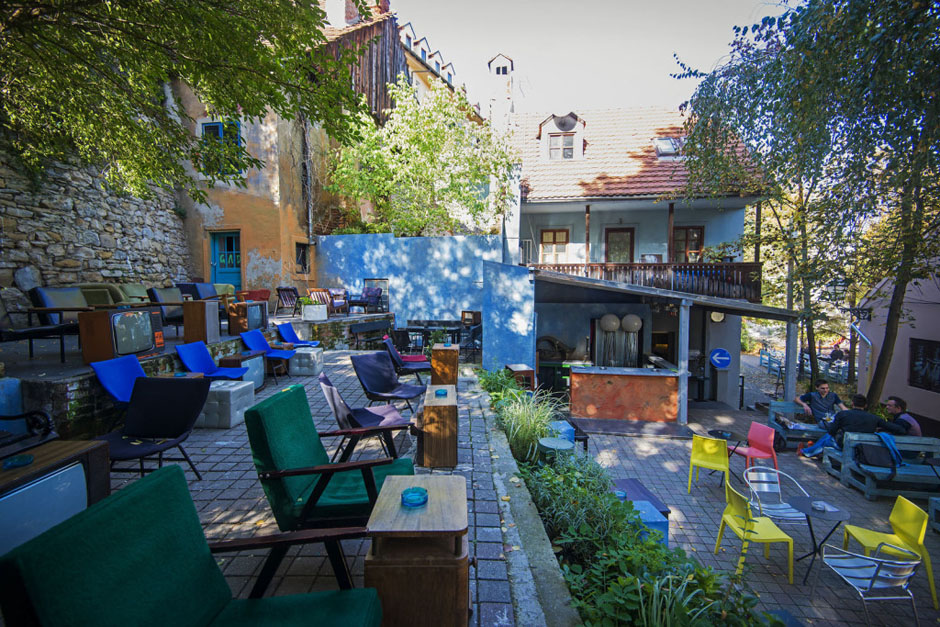 The only other spot on Tkalciceva Street that's worth mentioning to a musically-discerning audience is Melin. The place itself is a bar during the week, but on the weekends, it offers top-knotch jazz concerts. It's decorated in a retro style with old school TVs set up as improvised tables and an open terrace surrounded by forest. It's perfect for summer lounging.
Medika is an autonomous cultural center and squat that's located in an abandoned pharmaceutical factory in the very heart of Zagreb. The grounds house several independent collectives and organizations which all deal with various sorts of promotions of different strains of culture. If you're familiar with squat culture, you probably know what Medika's about in a musical sense: reggae, dub, punk, bass, dubstep, and drum n bass.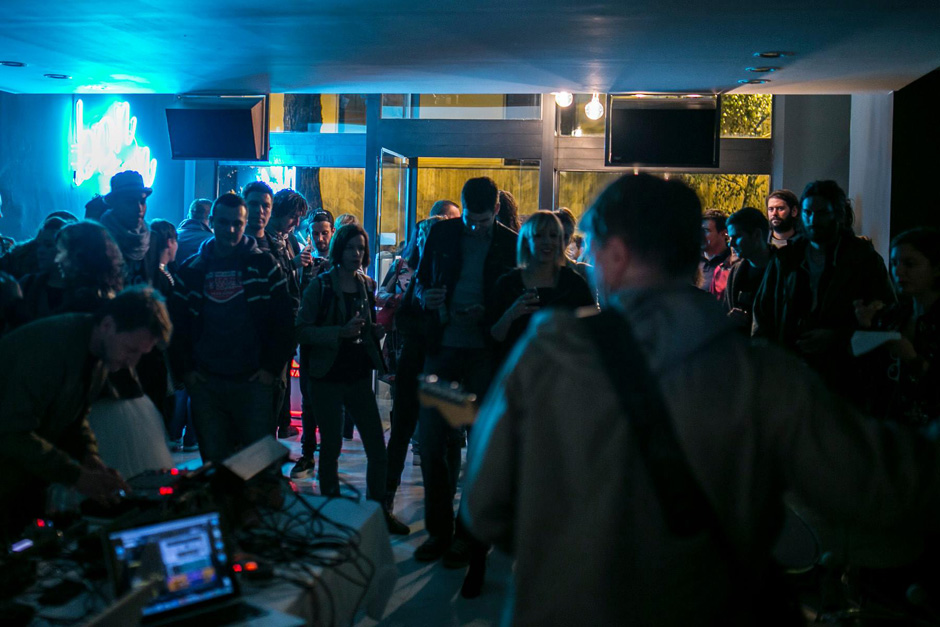 The Bon Ton store/gallery is a "concept store" whose concept is music. They've got all kinds of musical equipment (Rewox amplifiers, rotary mixers) and a great selection of 12", clothes, and books. The store/gallery is also a place to chill and mingle, so you can come here and have a cup of coffee or a glass of wine while listening to your favorite vinyl on a vintage Celsetion Deeton speakers.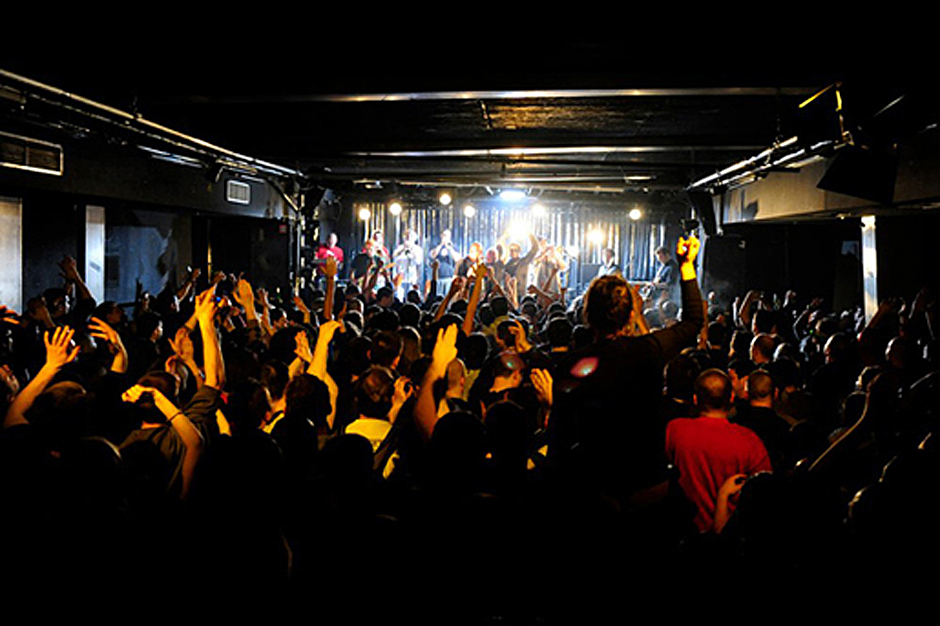 Močvara means "The Swamp." It was originally a cult club devoted to Zagreb's "alternative" culture, but over the years it has become a place where all sorts of audiences interface. The programming features theater performances, films, workshops, lectures, and, of course, concerts and club nights. Despite its eclectic schedule, Močvara focuses on live bands.
Pogon Jedinstvo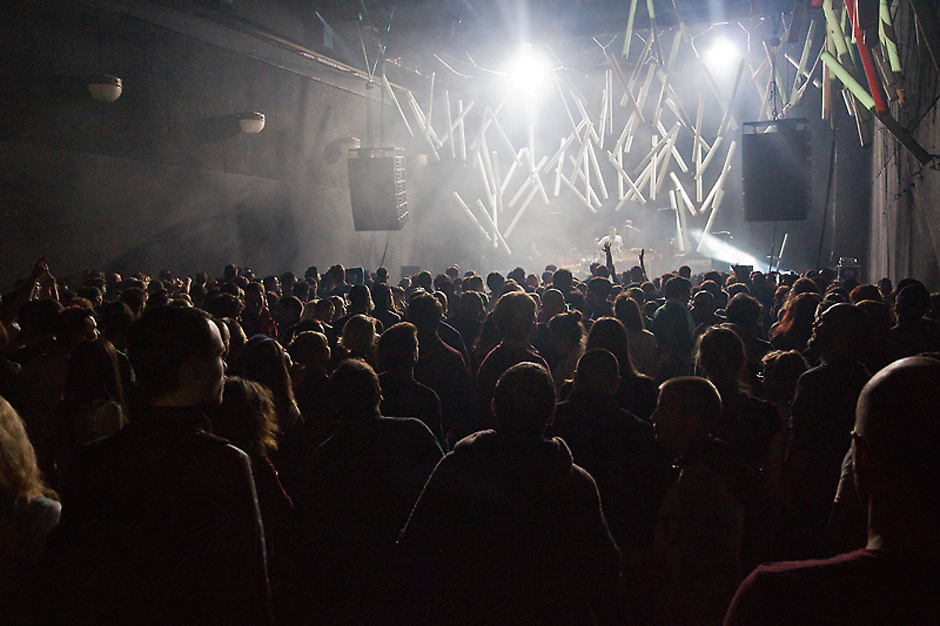 Pogon Jedinstvo provides a space for cultural, musical, and youth-oriented programs in Zagreb. Every year, Pogon hosts over 200 various open public happenings from all disciplines of contemporary culture and arts: exhibitions, theater and dance shows, new circus shows, concerts, lectures, public panels and more.
Pitch Record Store



This vinyl record store might not be a club or a bar, but music lovers shouldn't pass it by. Situated in the very center of the city, Pitch owns a great selection of 12″s and an open decks policy, so it's an ideal place for a weekend warm-up or a nice afternoon chat. Although the idea of open decks might seem to attract amateurs, DJ TLR and Delta Funktionen often take advantage of it.//

Published November 03, 2014. Words by EB Team.