How Pantha du Prince spends 100€
Hendrik Weber, better known as Pantha du Prince, describes his deep, chimey, Detroit-inspired sound as "sonic house".
In the Spring 2012 issue of Electronic Beats Magazine, he reviewed the first of Clone Records' three-part Drexciya rereleases, Journey Of The Deep Sea Dweller I. And like the enigmatic Drexciyan Gerald Donald, Weber's music is inspired by science, with his upcoming release Elements of Light (Rough Trade) conceptually created around photons, waves, particles, quantum mechanics and spectral splits.
1. Giorgio Agamben: The Man without Content (Book, Suhrkamp, German Edition)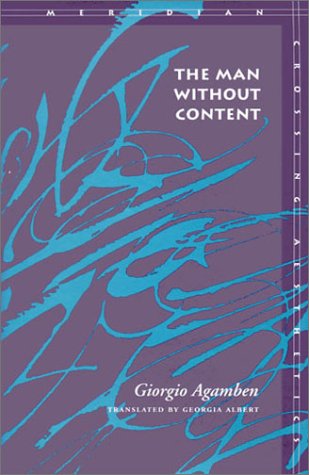 Agamben wrote this first book in 1970. It's a wild and engrossing ride through the history of art and philosophy. If you need inspiration, this book will provide you with it. Agamben says that the artist is a man without content, permanently stepping out of the nonentity of expression. The ways of the artist cannot be explained. He has to create his own reality and therefore is beyond conceivability. The body of the artist is his body of work. With this book, Agamben showed me that both music and poetry are driven by rhythm.
Bought at b-books, Lübbener Straße 14, Berlin, EUR 14.00
2. Inuit: 55 Historical Recordings of Traditional Greenlandic Music (CD, Sub Rosa)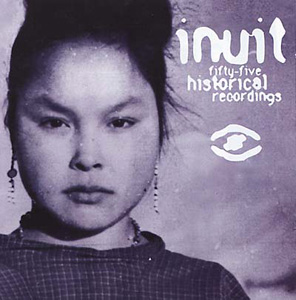 I love the chants of the Greenlandic Inuit because they always leave me thinking about something. What's especially fascinating is that these are probably the only existing historical field recordings of Inuit rituals of spiritual self-reassurement and safety. They don't sing words but only sounds, putting themselves into a trance. For me as a techno producer, listening to the Inuit opens a door to a very different world. I have started to work with voices over the past few years, and this collection of recordings is sure to inspire some of my future work. The shamanic chanting is a raw excursion into microtonal experience. The voices vibrate. I've never ever heard such chants before. It's like entering new musical territory for me, the absolute adventure. The Inuit sing with fervor and in a drone-like fashion, oscillating between an atmosphere that's either more liberating or more oppressive. But more than anything else they define moments of serenity. The individual voice becomes clear and self-assertive. Some of these recordings are more than one hundred years old, so it's a bit like the Greenlandic equivalent to Alan Lomax's or Harry Smith's blues and folk recordings.
Bought at subrosa.net, EUR 12.50
3. Carsten Peter: Alpendämonen (Book, National Geographic, German Edition)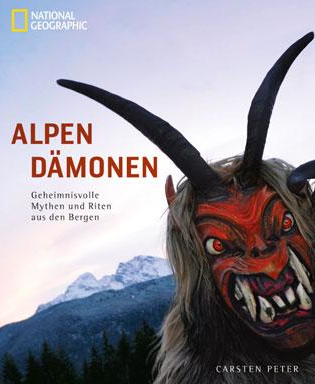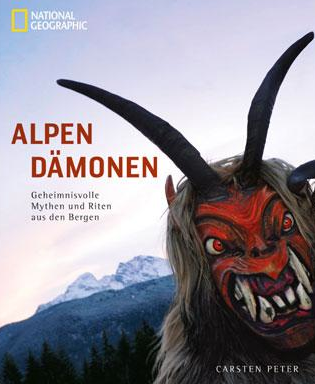 When I recorded my last album Black Noise in the Swiss area of Schuttwald Atzmännig in 2009, I attended a New Year's celebration in a nearby village. The ritual started at 5:00 a.m. in total darkness. You'd hear the bells ringing and hundreds of people singing to cast out demons. I was so fascinated by this archaic ritual that I immediately bought this book by National Geographic photographer Carsten Peter. Even if I am more interested in the sonic phenomenon of inner Switzerland than in the photos, I still find the book inspiring.
Bought at nationalgeographic.de, EUR 39.95
4. Christian Marclay: The Bell and the Glass (Exhibition Catalogue, CFA)
My new album, Elements of Light, was recorded together with The Bell Laboratory and I compose for bells, too, so I guess the connection is obvious. This photo essay by composer and visual artist Christian Marclay documents a multimedia installation featuring the irreparable cracks in both Philadelphia's Liberty Bell and Marcel Duchamp's The Bride Stripped Bare by Her Bachelors, Even (The Large Glass). It doesn't get much more conceptual than that.
Bought at amazon.com, ca. EUR 20.00
5. John Cage: Empty Words (CD, Edition Wandelweiser)
I was stuck in New York during Hurricane Sandy after I finished my last US tour. As was shown on the news, all cafés and restaurants were shut down, and the subway was completely flooded. Nobody was able to meet up with friends, and nobody dared to walk through the empty city streets. As terrible as it was, it happened to be the perfect situation for music, and particularly to open my mind for Cage's ten-hour-recording of voices and noises. In a single listening session it became clear to me that Cage must have had the idea of music as a piece of furniture, like Erik Satie before and Brian Eno after him. Empty Words is basically a marathon meditation on a text by Henry David Thoreau. Cage dissects the original words, transforming them into a new shape. For me, this recording represents something one might call a totalitarian form of modernism. I am fully aware that this recording is just one possible interpretation of many, as Cage only wrote instructions how to perform Thoreau's text. But I doubt that I would have listened to this recording in its entirety without the context of Hurricane Sandy. It was by definition a calming experience to listen to music in the eye of a storm.
Bought at Gelbe Musik, Schaperstraße 11, Berlin, EUR 12.60
6. Heinz Ohff: Der grüne Fürst (Book, Piper, German edition)
This book about nineteenth century Prussian prince and dandy Hermann Pückler-Muskau is only available in German. That's a pity because Ohff masterfully describes how this eccentric nobleman originally wanted to pursue a literary career, got rejected and then became one of Europe's most brilliant landscape designers.
Bought at amazon.de, EUR 0.32 ~
To read how more artists spend €100, click here.
Pantha du Prince's Elements of Light is out Jan. 15th on Rough Trade; stream it on NPR. Weber will also be appearing at Berlin's CTM music and media festival on Jan. 30th. This piece appears in the latest issue of Electronic Beats Magazine. Photo: Asha Mines
Published January 09, 2013.