How To Dress Well, Louisahhh!!!, & 18+ Review Drake's Mixtape
The last time we checked in with October's Very Own, he had just released his third LP, Nothing Was The Same. Back then, we tapped author Mark Fisher to render his professional analysis on Young Angel's and the paradox of his miserable good fortune and life of melancholic luxury. Bromance and Hot Creations regular Louisahhh!!! raised similar points in her review of If You're Reading This It's Too Late, the mixtape/album Drizzy released unannounced a few weeks ago. Read her thoughts below, alongside reviews penned by contemporary alt-R&B greats How To Dress Well and Justin Swinburne from 18+, the Houndstooth-signed duo we recently interviewed.
HOW TO DRESS WELL on IF YOU'RE READING THIS IT'S TOO LATE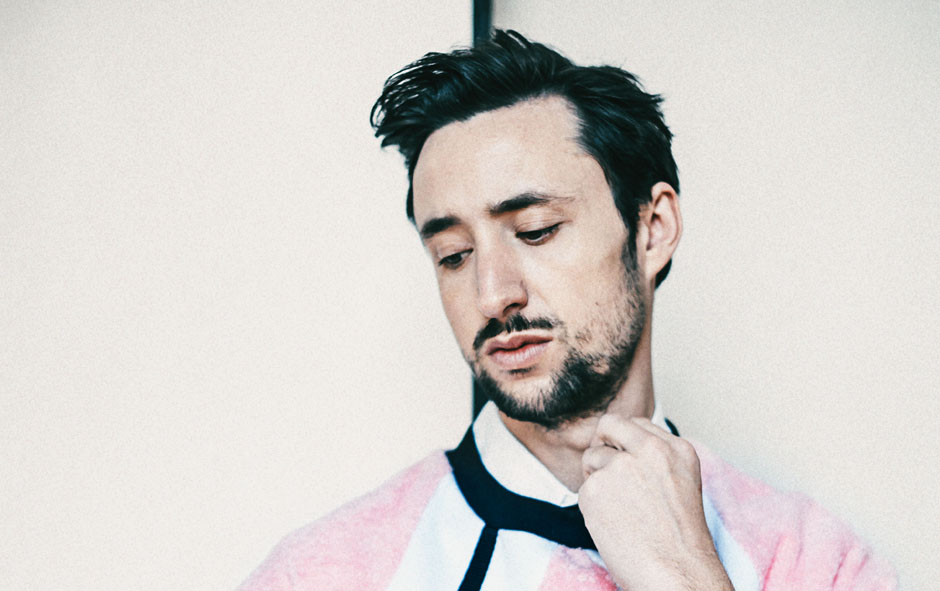 This is honest, real, thoughtful, elegant, muscular stuff, music that alternates between mean and touching moods. I have not been a massive Drake fan in the past, but over the last few years I think he has become the best rapper around. He's just in a league of his own, period. This mixtape is about 70 minutes long, but it should've been more like 52 minutes; he loses me with some of these songs, but whatever. That's 70 minutes of virtuosic flows from a dude who is capable of painting himself, his character, this moment in his life, in rich and revealing strokes. He's got me jumping around the room for the switch-up in "Know Yourself," which is untouchable, a classic. He's got me thinking deep about life, values, romance, the way competition infects our day-to-day life on nearly every song. And the production is so subtle. It's somehow got a very old school rap-tape vibe with 21st century sonic touches. It's a mixtape, sure, but by someone so extremely on top of the game, so totally focused and genius. The music is boutique and inventive without being pretentious, which might make it a bit tame for post-Yeezus world, but it doesn't overreach and it's super focused. He's swaggier than OT Genasis and has his finger on the pulse on the stuff of universal psychic life and the needy, confused, pissed-off, tender human heart, all with twist-and-turn flows nearly on peak-Wayne level.
LOUISAHHH! on IF YOU'RE READING THIS IT'S TOO LATE
I'm most familiar with the work of Aubrey Graham through his career as "Wheelchair Jimmy" on Degrassi: The Next Generation, and via the deeply delightful Drake-themed social media accounts @drake_thoughts (which hosts missives like "Wayne never wants to go to Costco and eat free samples with me anymore") and @DrakeTwins (which posts photos of Drake with Drake). Nevertheless, I was curious as to what all the fuss was about, as the suicide note-themed cover artwork has been unavoidable to virtually anyone with Internet access.
After several listens, I found myself almost entirely unmoved by the favorite son of Toronto AKA October's Very Own AKA Sad Boy Extraordinaire. The tracks themselves are cohesive as a whole, subtle and well produced, moody and tight, but they lack the intoxicating pop sensibility of back catalog favorites like "The Motion" and "Furthest Thing." In terms of the mixtape's emotional content, I see an incredibly talented young man whose career has placed him in a position of tremendous privilege—but it's also left him feeling incredibly alone. And this ironic tragedy is all he sings about. I lack empathy or compassion for the artist self-depicted in these songs. I want to shake him, suggest that he make a gratitude list or say positive affirmations in a mirror when he's alone, and find him some friends who will not take his moaning and boasting.
I'm baffled at the overwhelming effusive love sent to this #blessed Canadian from fans around the world, so I searched beyond my own eye-rolling reaction in order to understand what exactly makes Drake as popular as he is. All he seems to rap about is suffering from the bondage of self. Ah—perhaps that's it: Drake is a symbol for the desire to transcend the post-post modern world. Perhaps If You're Reading This it's Too Late is the most courageous (and extended) exploration of hitting a spiritual rock bottom that contemporary hip-hop has ever seen. Perhaps the unfiltered egocentricity, the "I HAVE IT ALL BUT I HAVE NOTHING TO LIVE FOR" attitude is raw genius at work. Maybe this resonates so deeply with a population of disenchanted twenty-somethings who got handed a fiscal crisis by boomer parents, who came up on silver spoons but now don't know quite what to do with themselves while paying off student loans. Maybe. Maybe. But for me, regardless of his potential position as massive cultural symbol/career-as-art-piece that explores the perils of living to feed a rapacious ego, Drake's latest album remains fine, but not extraordinary.
18+'s JUSTIN SWINBURNE on IF YOU'RE READING THIS IT'S TOO LATE
Drake's new batch of songs immediately struck me as divergent from his previous work due to their collective casualness. At times, his voice sounds hoarse, his flow less rapid-fire. Many of the tracks sound like first takes, and others sound unfinished. It's important to consider the concept of "finished" work when comparing IYRTITL to Drake's previous work, which has always had a certain sense of completeness. The cold, immaculate polish of his vocal performance and instrumental choices has always productively stood in contrast to the candid, confessional nature of his lyrical content, but this release seems like a purposeful step in a different direction. As the cover art indicates, this album is meant to be lo-fi and immediate. I believe that it succeeds in that project, and I genuinely enjoy listening to the contrast. Lyrically, he's still preoccupied with the narrative of his success and the ennui of consistent financial gains, and he's still aware that his objectification of women only results in further self-alienation. As on previous releases, he poignantly reflects such problems, but no matter how excellent the execution, pointing out a problem doesn't produce improvements in the future. I have always admired Drake's ability to intimately voice concerns for himself and his generation, but at this point, I would like to hear his solutions along with his problems.
To read Scuba, Modeselektor, and Zola Jesus review Björk's Vulnicura, click here. To read William Bennett's review of Lady Gaga's Artpop, click here.
Published February 23, 2015. Words by EB Team.