Impressions from EB's Prague Festival with Warpaint, Von Spar, Ibeyi, and ADI
Check out our photo revue of last nights Electronic Beats Festival starring Warpaint, Ibeyi, Von Spar, and ADI.
After our first two spring festivals of the year in Warsaw and Bratislava, we brought drums, driving guitars, and cosmic vibes to Prague's Divadlo Archa with young French-Cuban duo Ibeyi, four-piece indie rock group Warpaint, krauthousers Von Spar, and future-pop dame ADI.
Our photographer Krystof Kalina was on the ground to capture live impressions for us. Watch this space for the live videos that will arrive soon.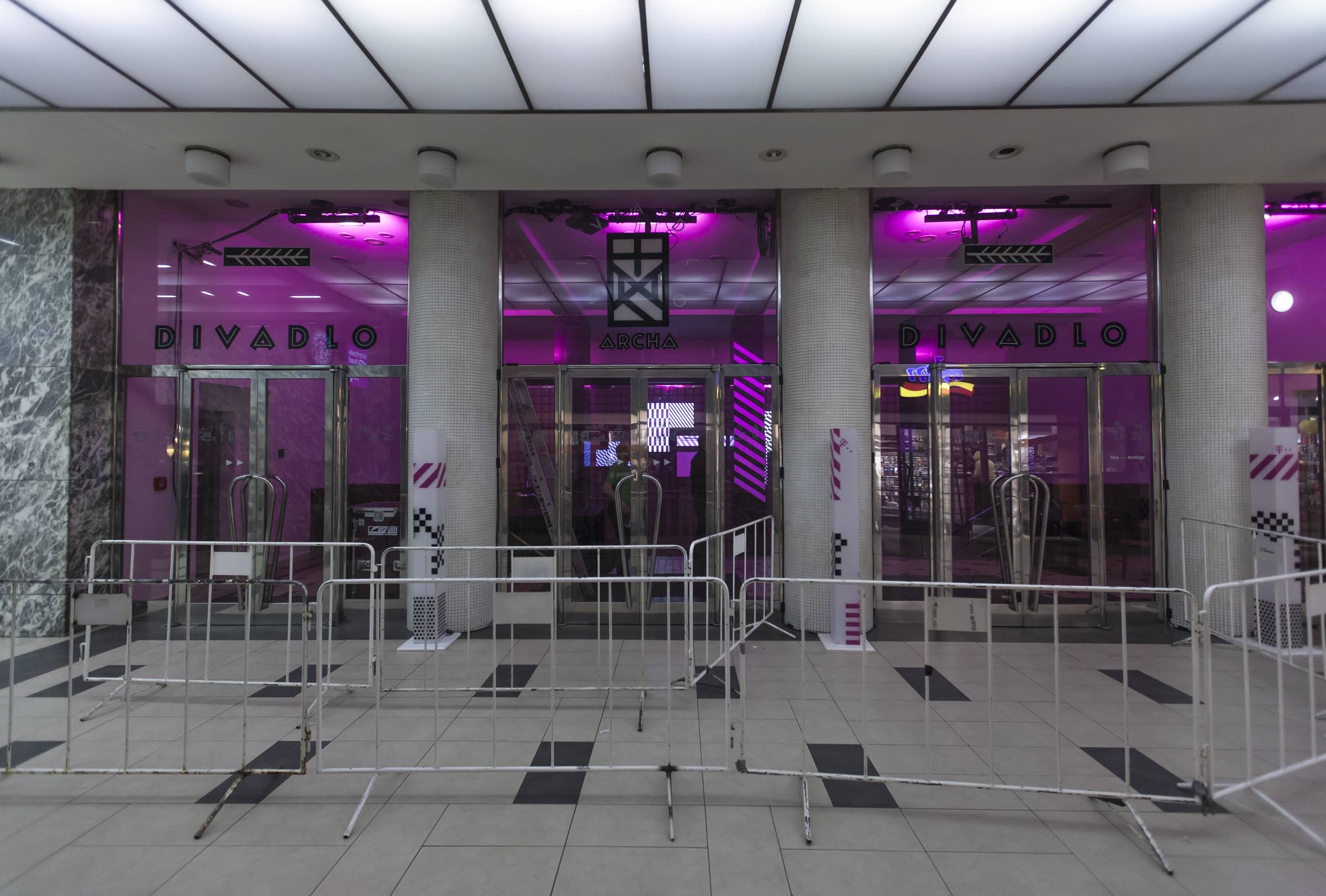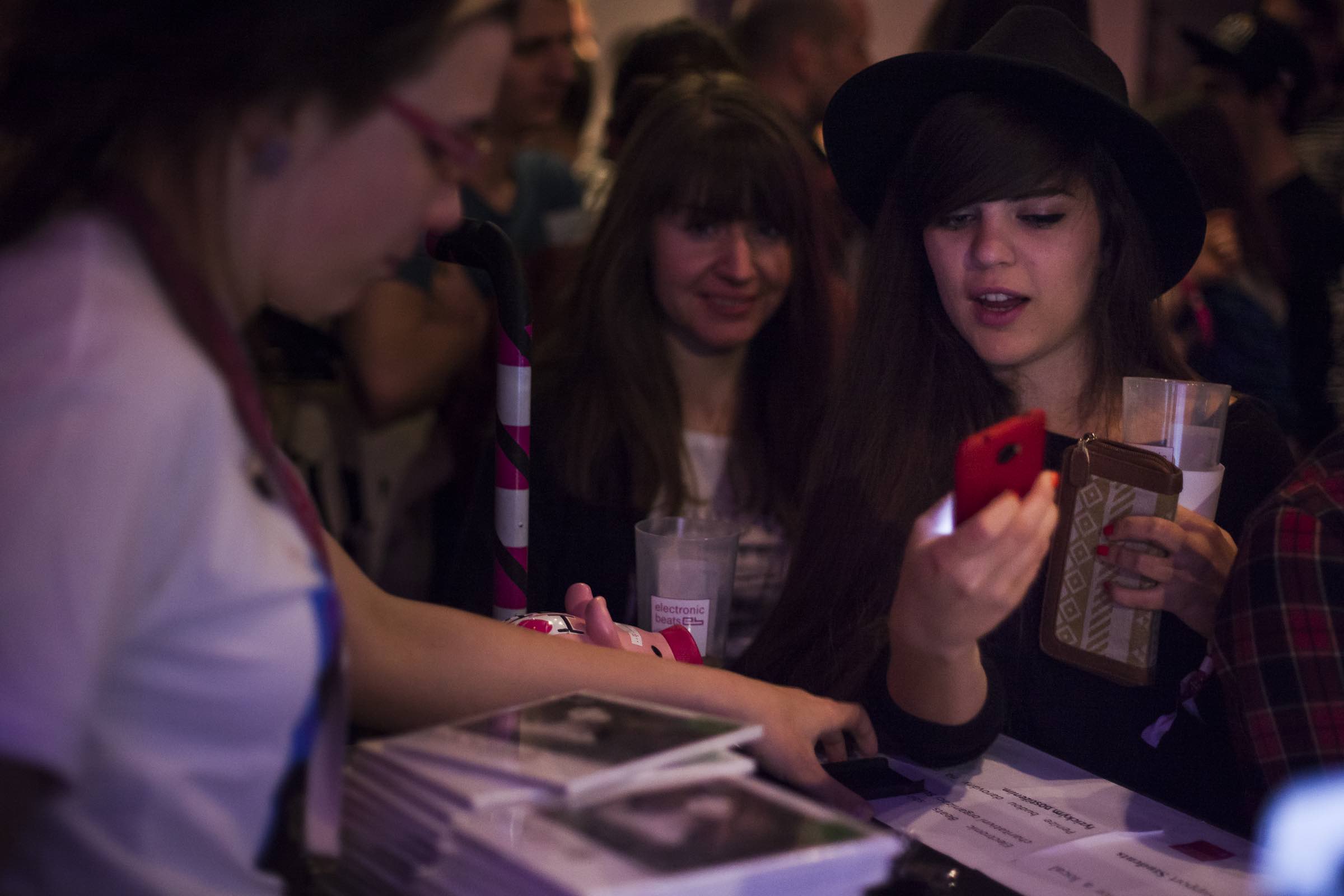 ADI kicked off the night with a set that shed light onto the extensive musical repertoire she controls at a young age. She combined self-made futuristic beat productions with a soft yet powerful voice and R&B and trap-infused structures. In addition to her brand-new track "Chinatown" which was premiered on our homepage yesterday, she succeeded in building up an intense arc of suspense to a remarkably packed crowd.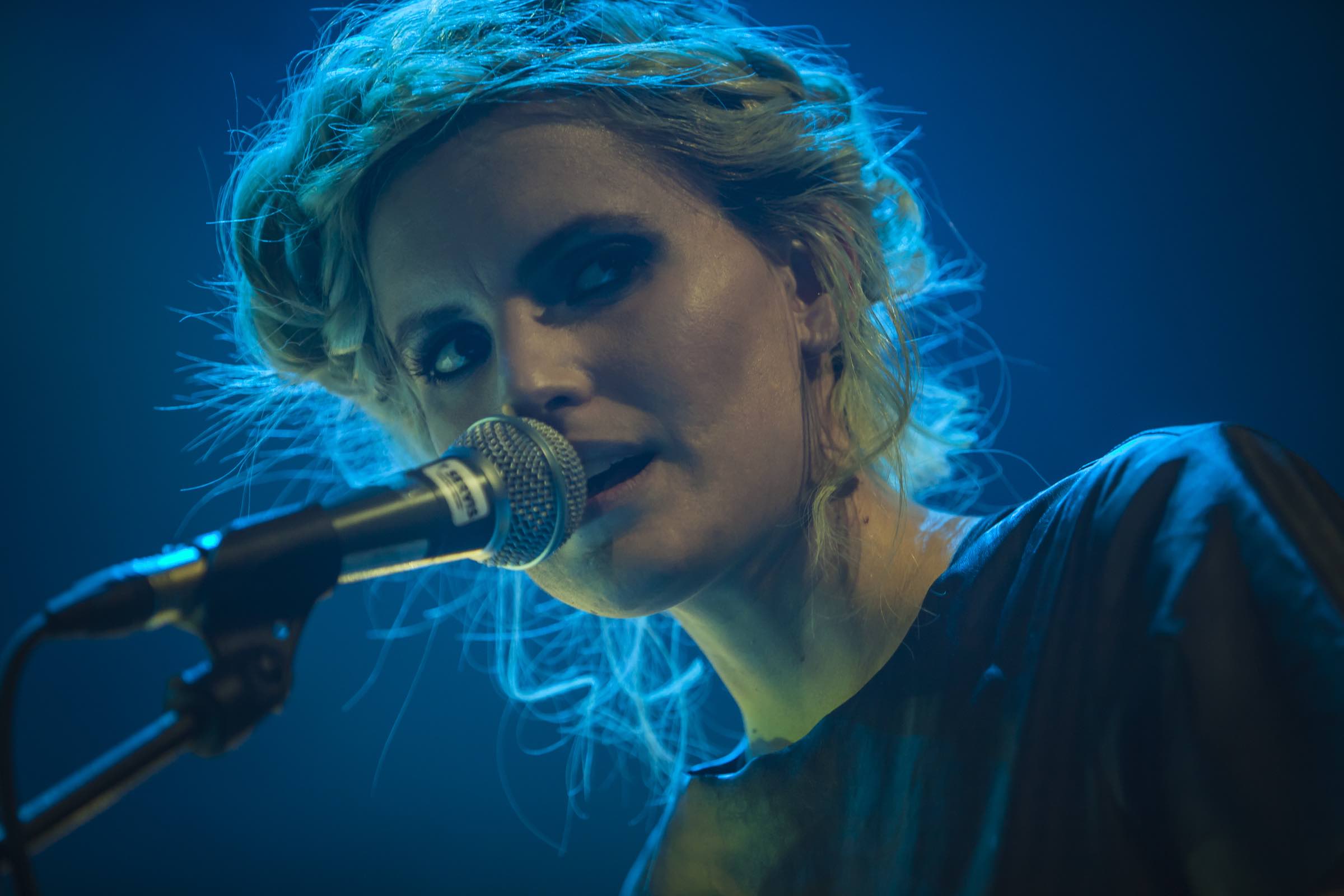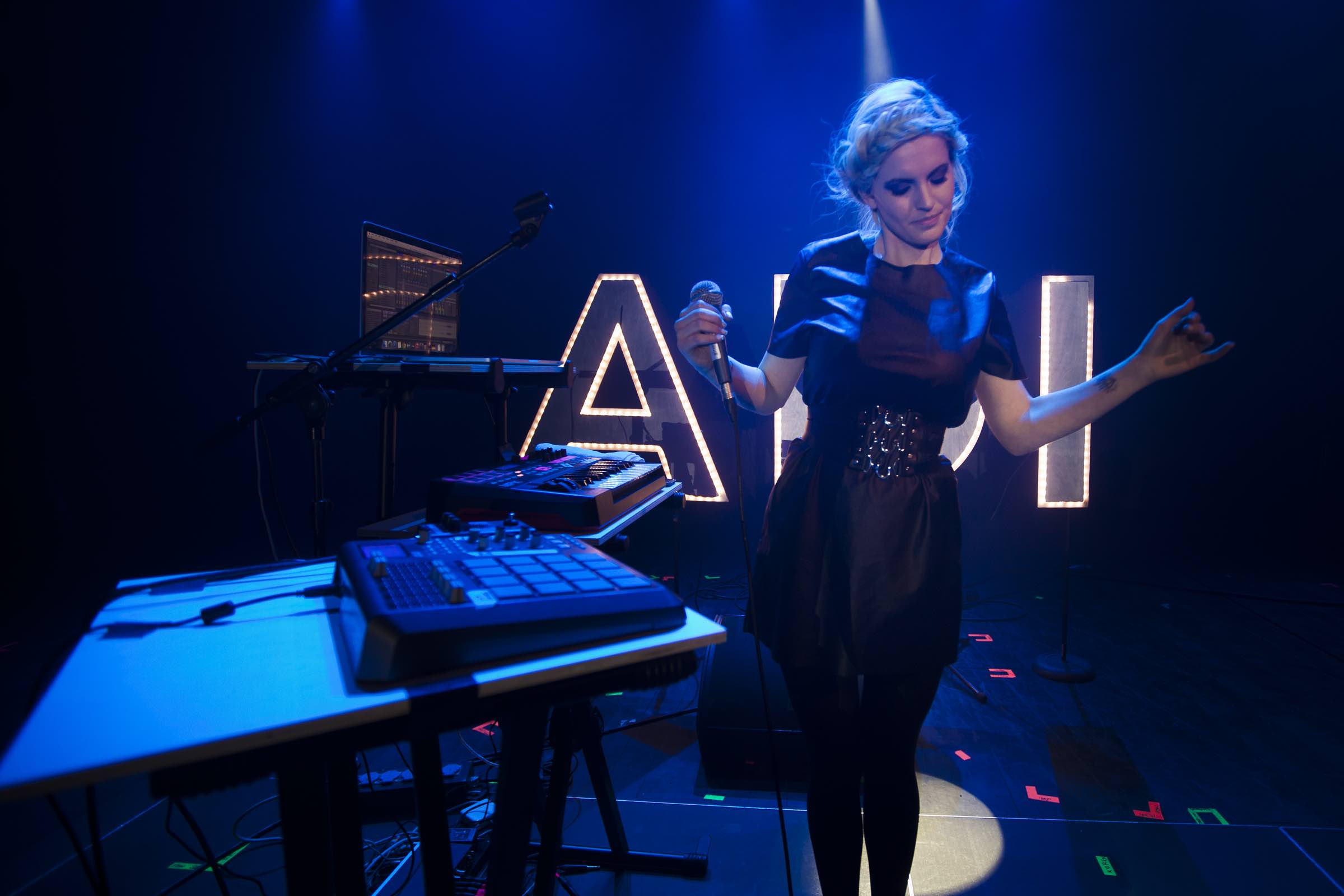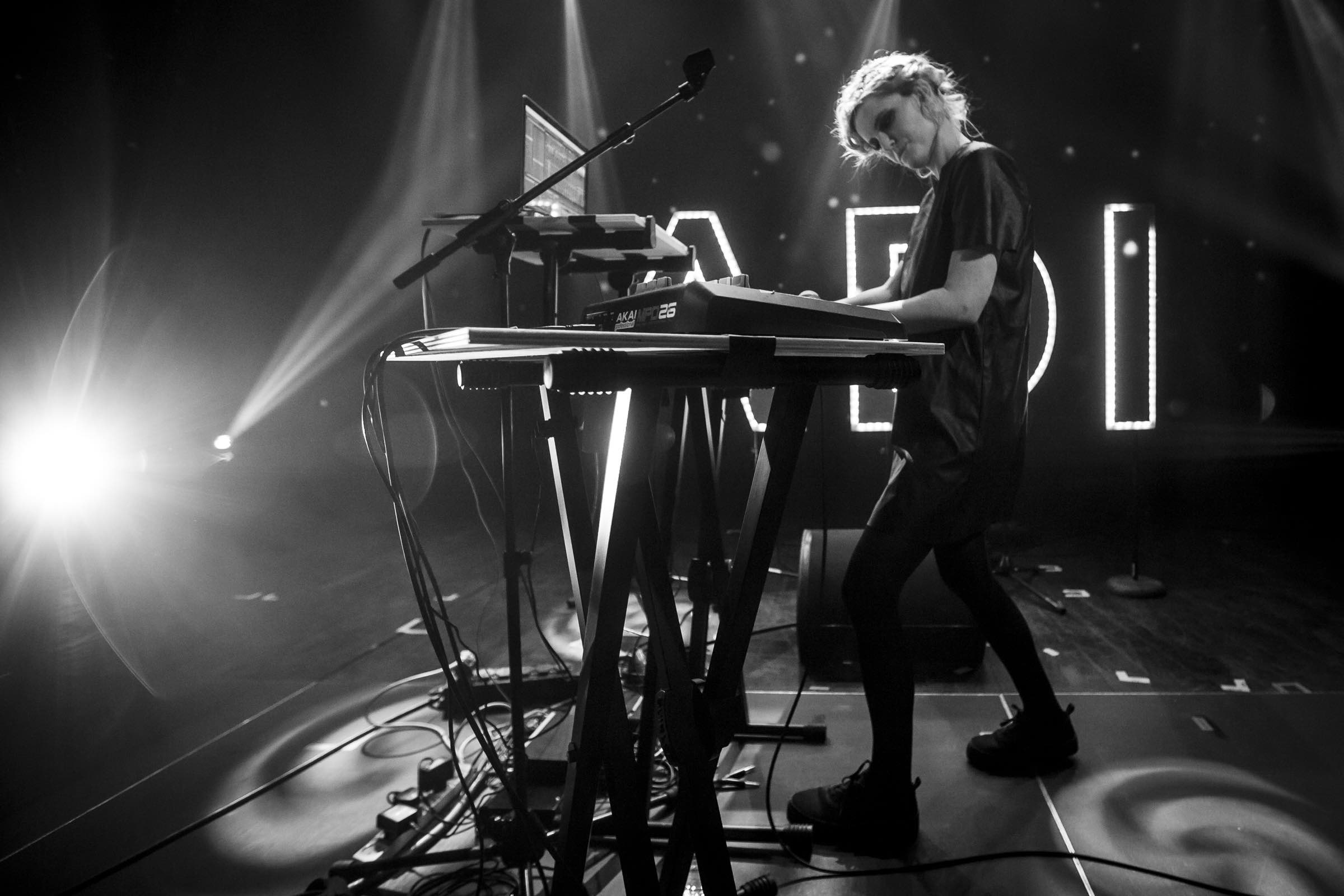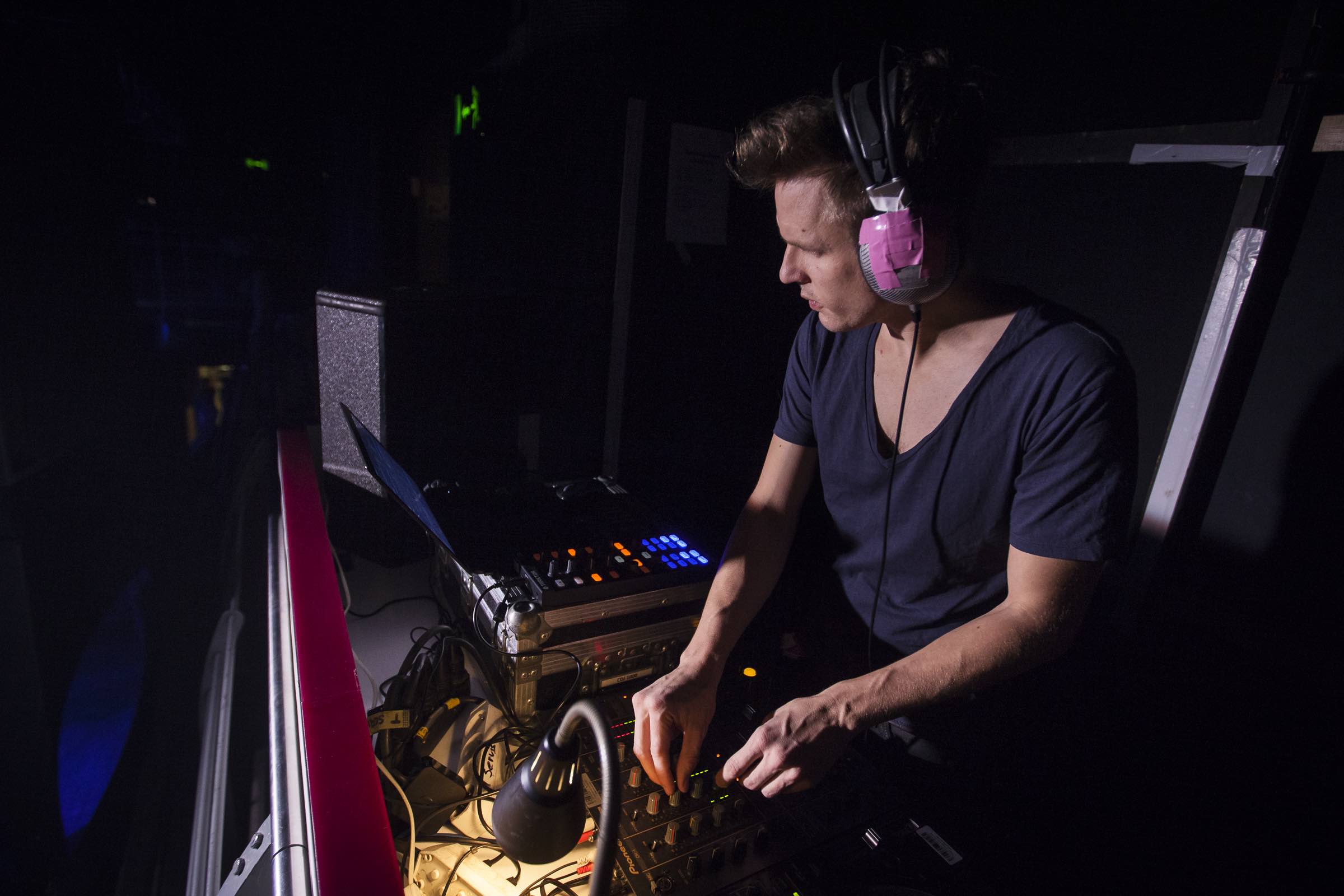 In between changeovers, DJ Efha, who also happens to be musical director of Prague's lauded MeetFactory nightclub, played a range of deep, uplifting tracks.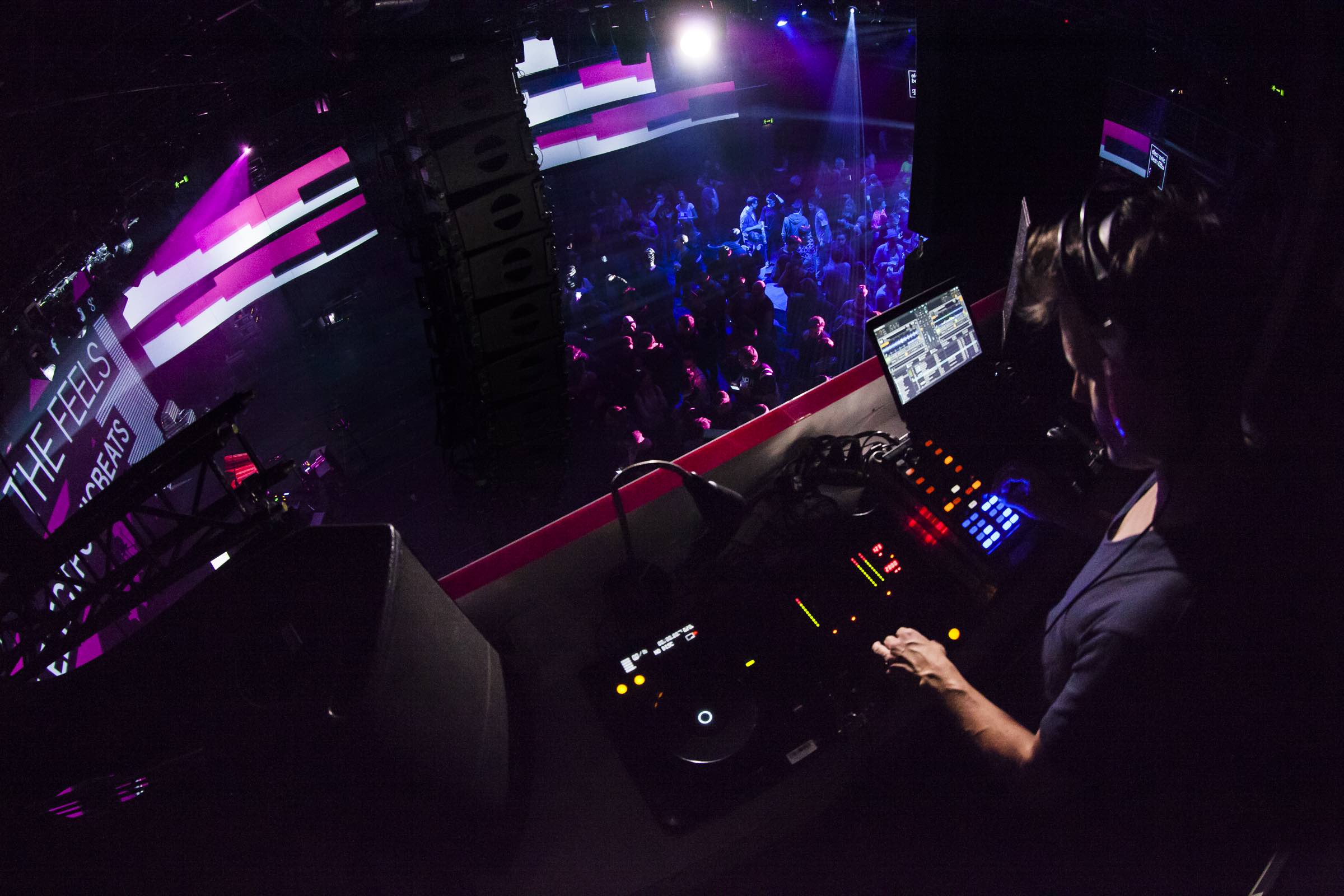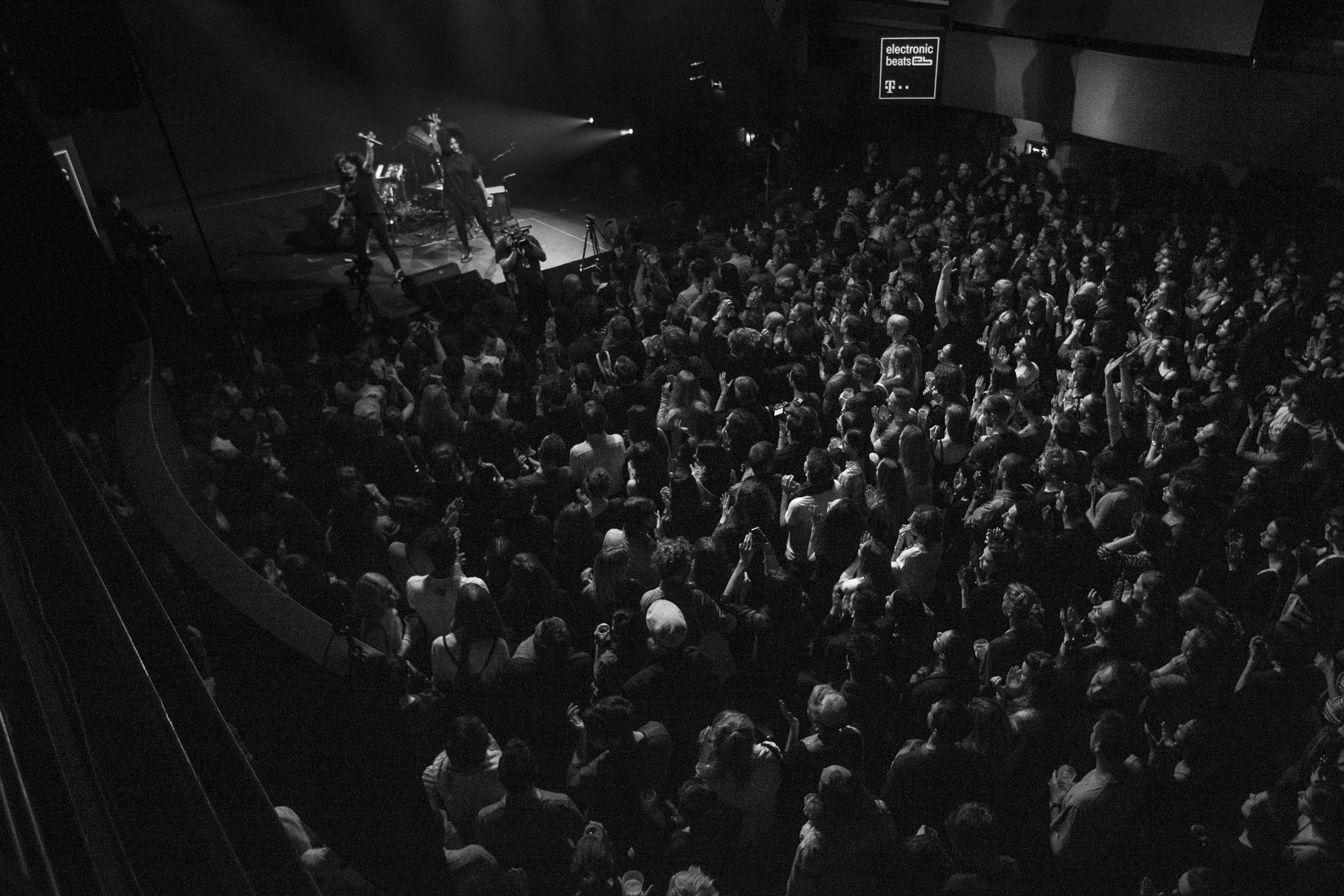 20-year-old Lisa-Kaindé and Naomi Díaz of Parisian twin-duo Ibeyi impressed Prague with a blend of world music, pulsating strands of electronic patterns, and woody, intimate cuban rhythms, banged out on traditional Cuban cajóns by Naomi. Naturally, most observers try to explain Ibeyi's musical approach by referencing their late father, Anga Diaz of Buena Vista Social Club, but on stage the young, vibrant duo is far from walking in anyone else's footsteps.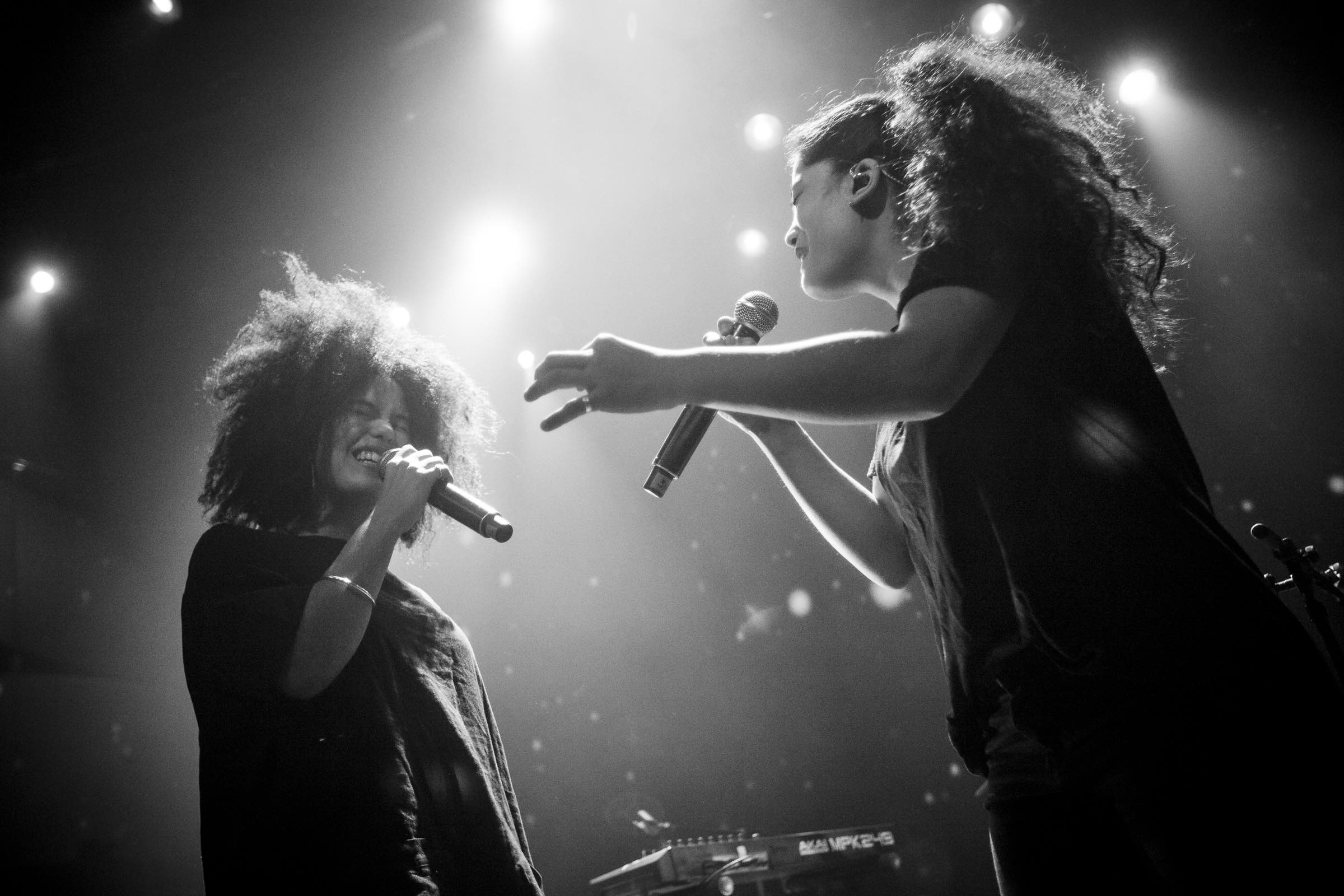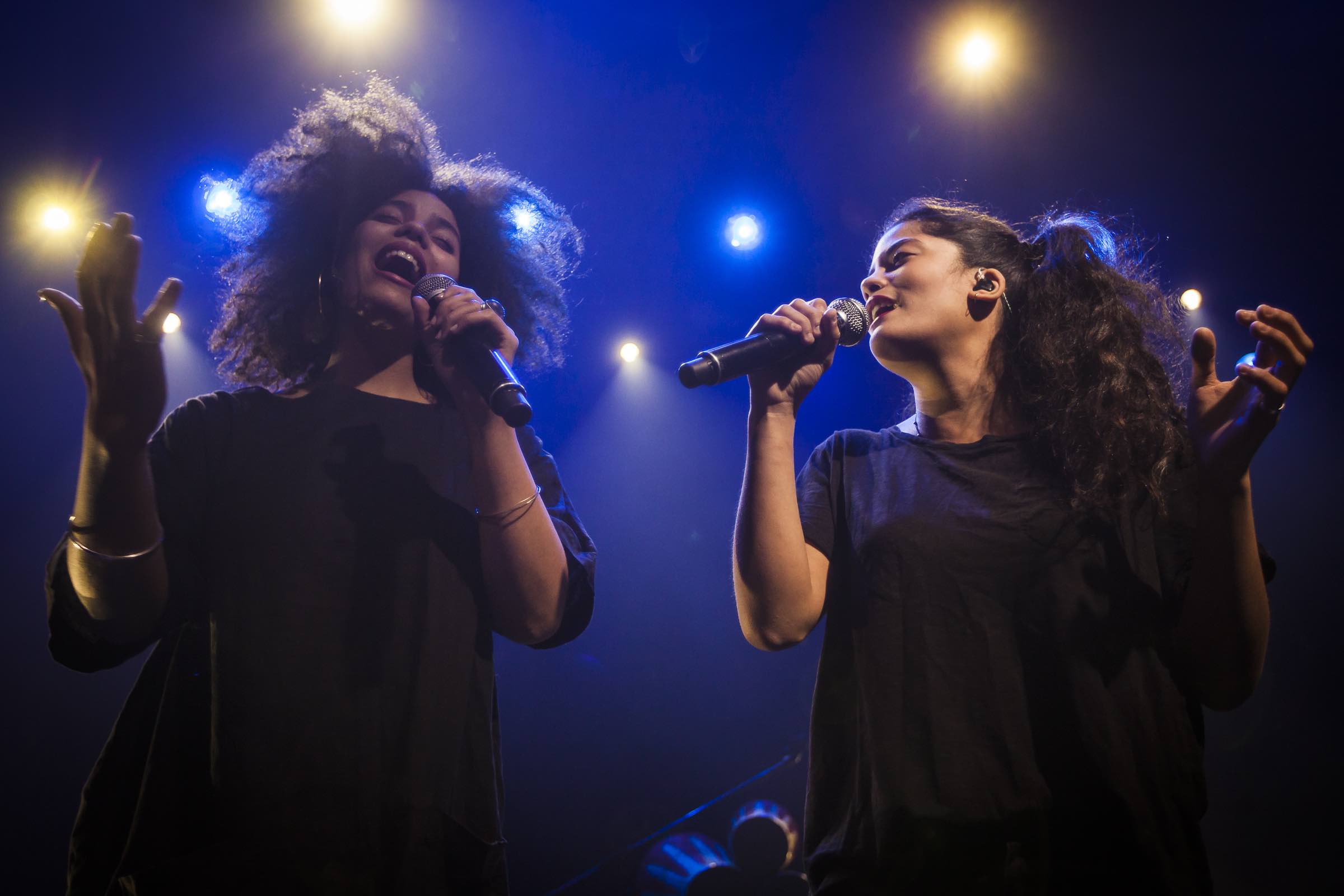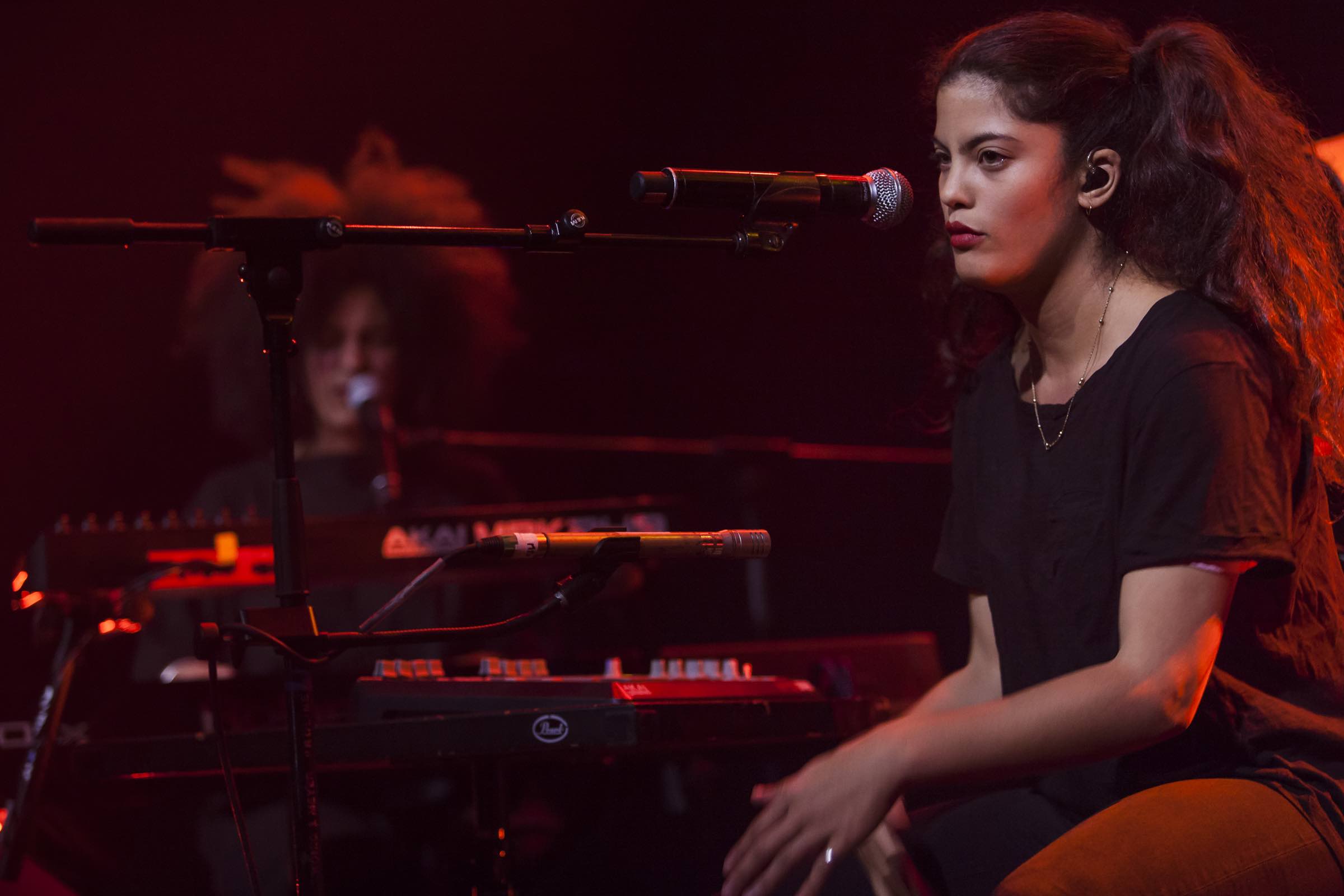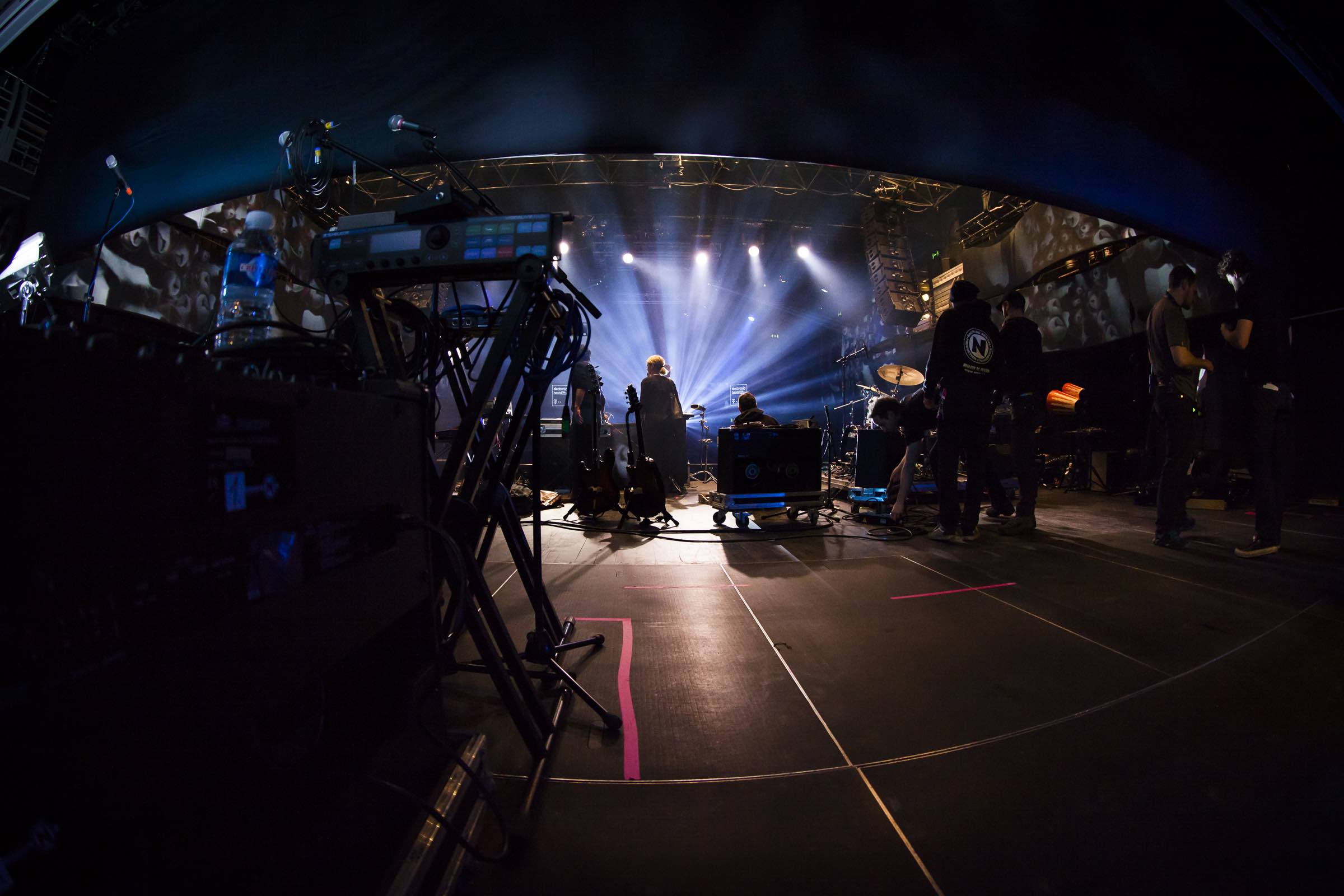 Von Spar initiated a journey into the last decades of electronic krautrock-territories. Their tough setup was dominated by their current release "Streetlife," which merges formidable ambient pop with house infrastructures and smart piano-pop tunes. Backstage during our interview, the Cologne-based band emphasized that they enjoy their newfound unrestricted liberty, for the first time working in their own studio which they share with the likes of Roosevelt.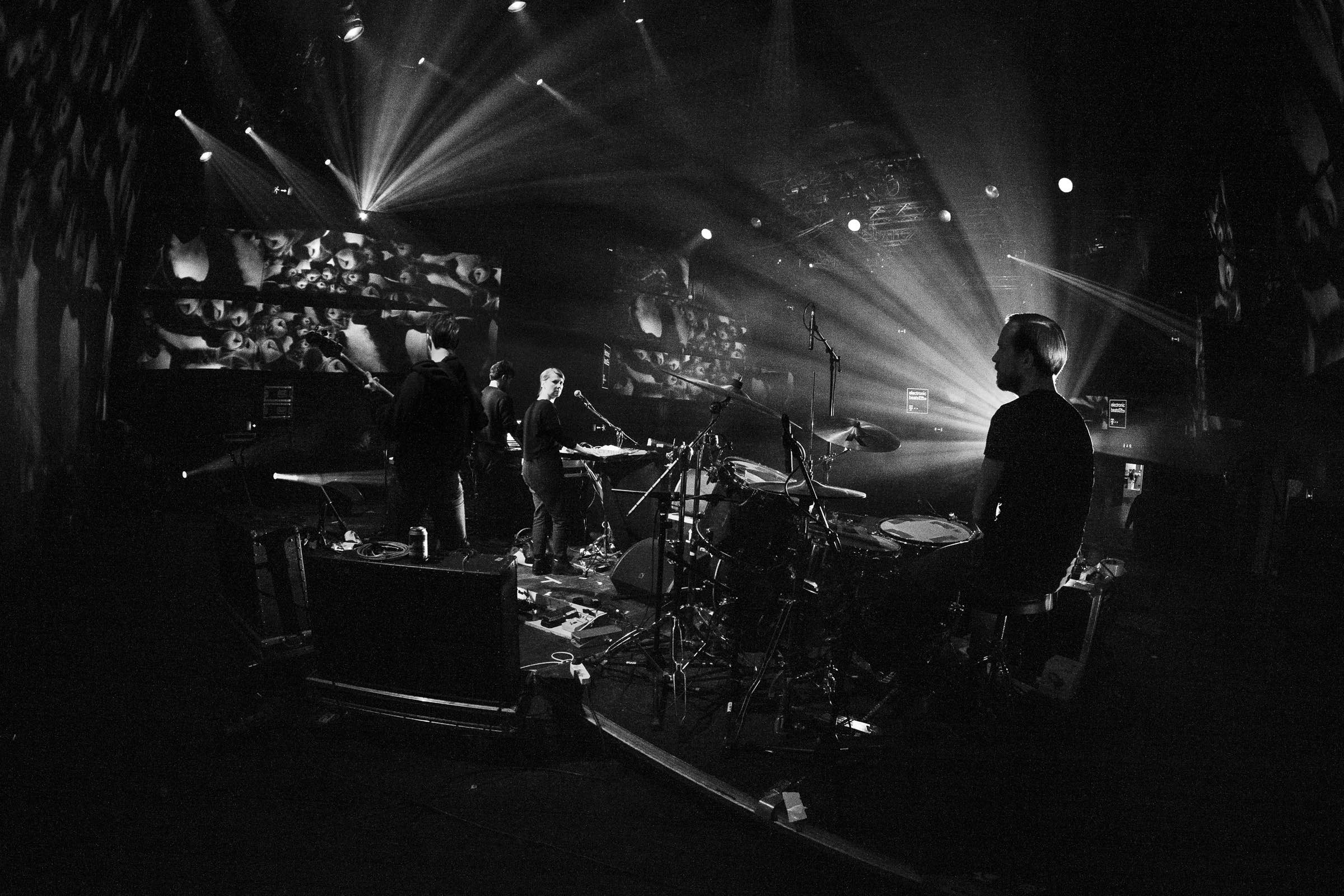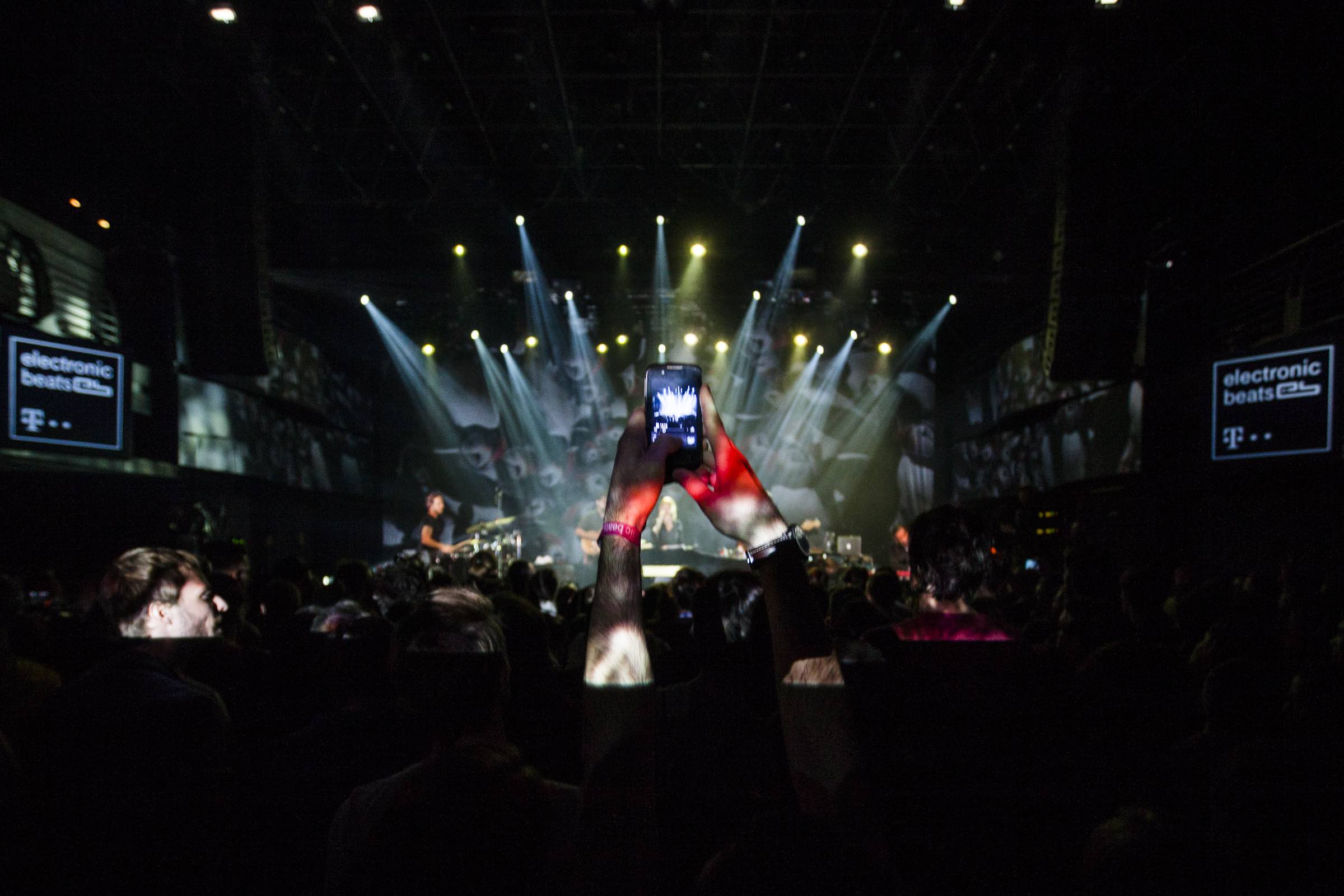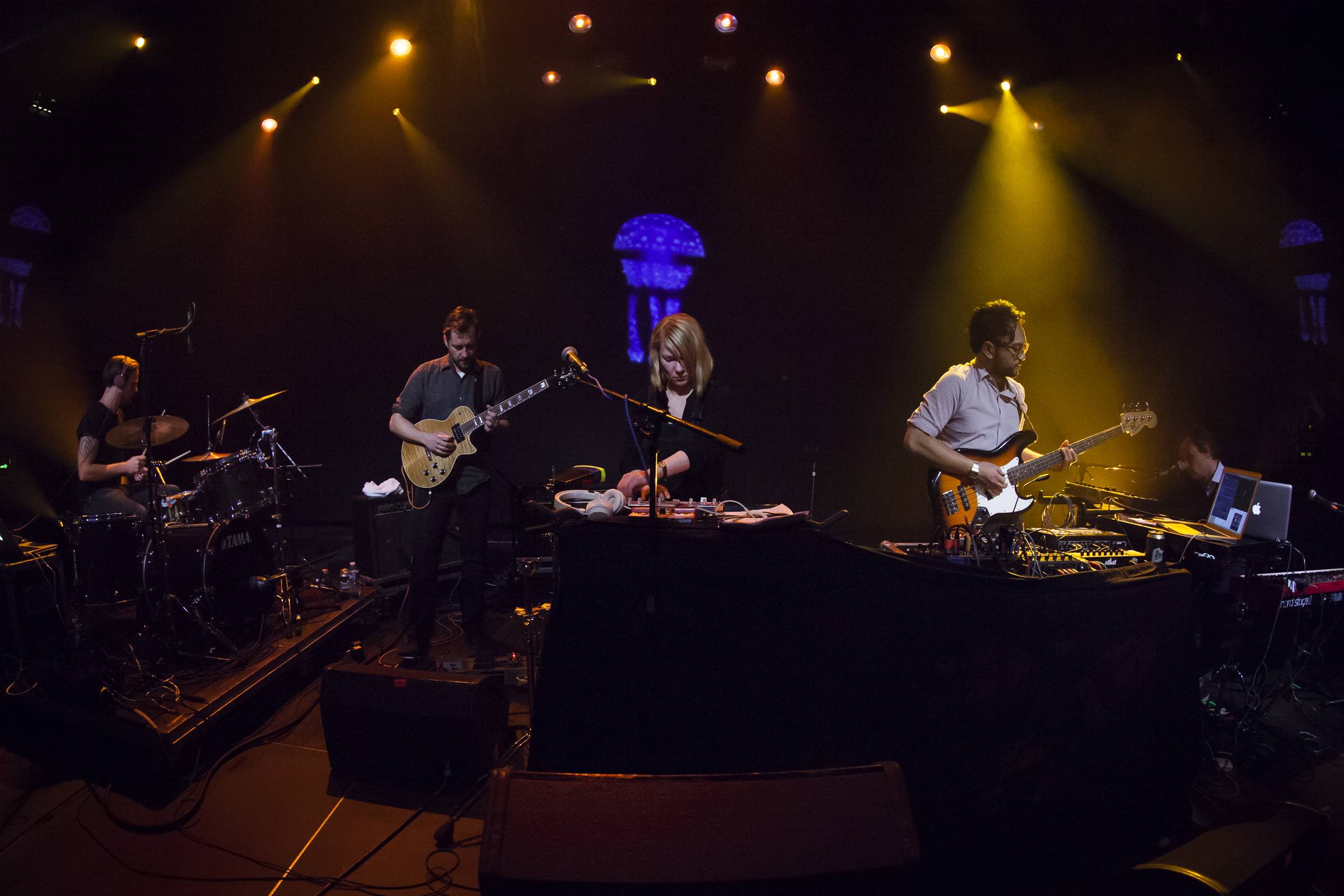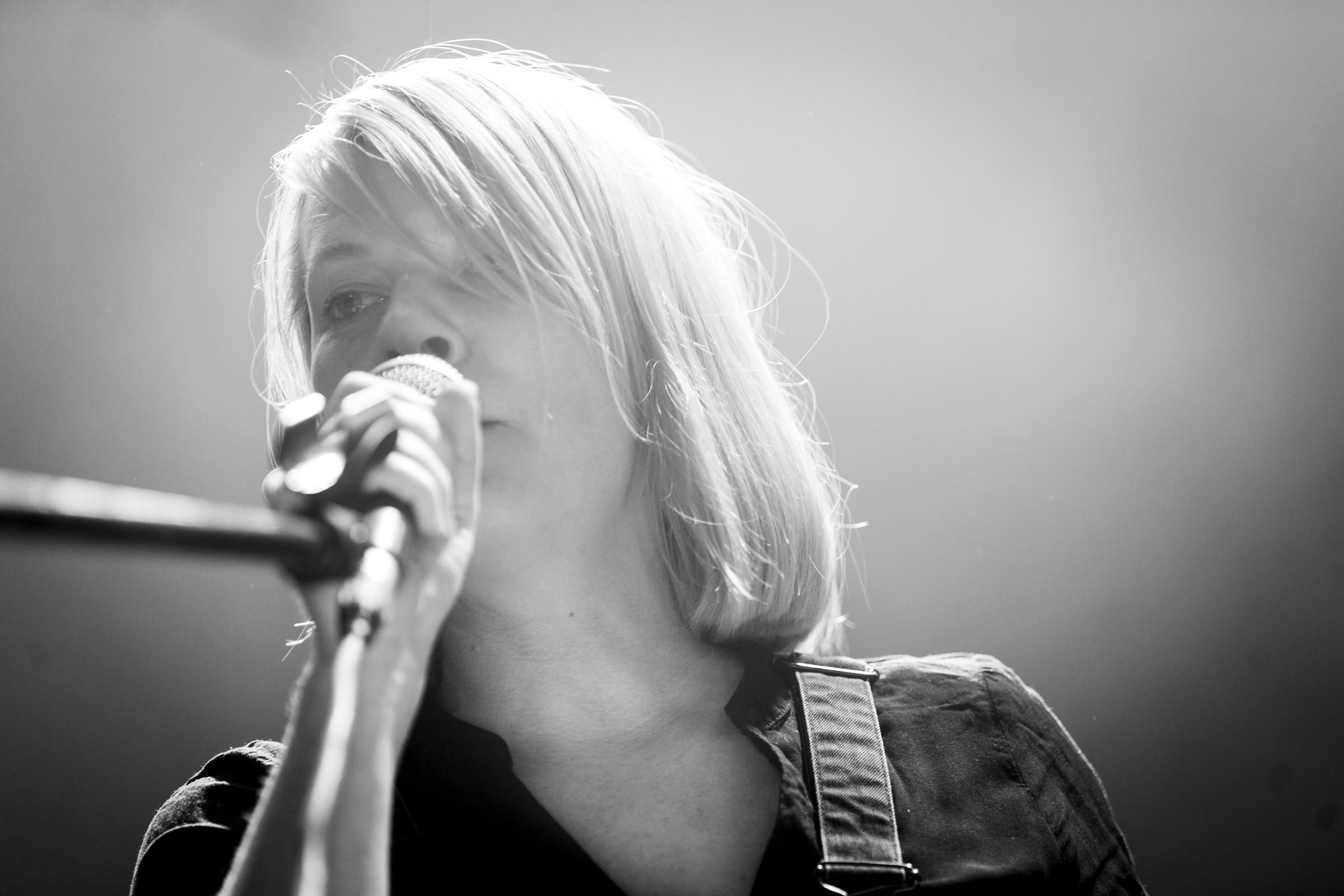 There was a special surprise in store for the audience last night as longterm collaborator and famed house vocalist and DJ Ada (Pampa Records) performed onstage together with the band.
Warpaint's hypnotizing performance oscillated between precise guitar pricks and a pulsating undercurrent of sacral intensity, pushing the audience into euphoric states. The band presented a confident set-up, placing instant classics like "Love is to Die" in the midst of a playlist that ranged from grunge to shoegaze, never shying away from long stretches of quiet or very loud intermissions. Showered with applause by a satisfied Prague crowd, the humble group of four took a bow and ended this year's EB Festival Prague in true style.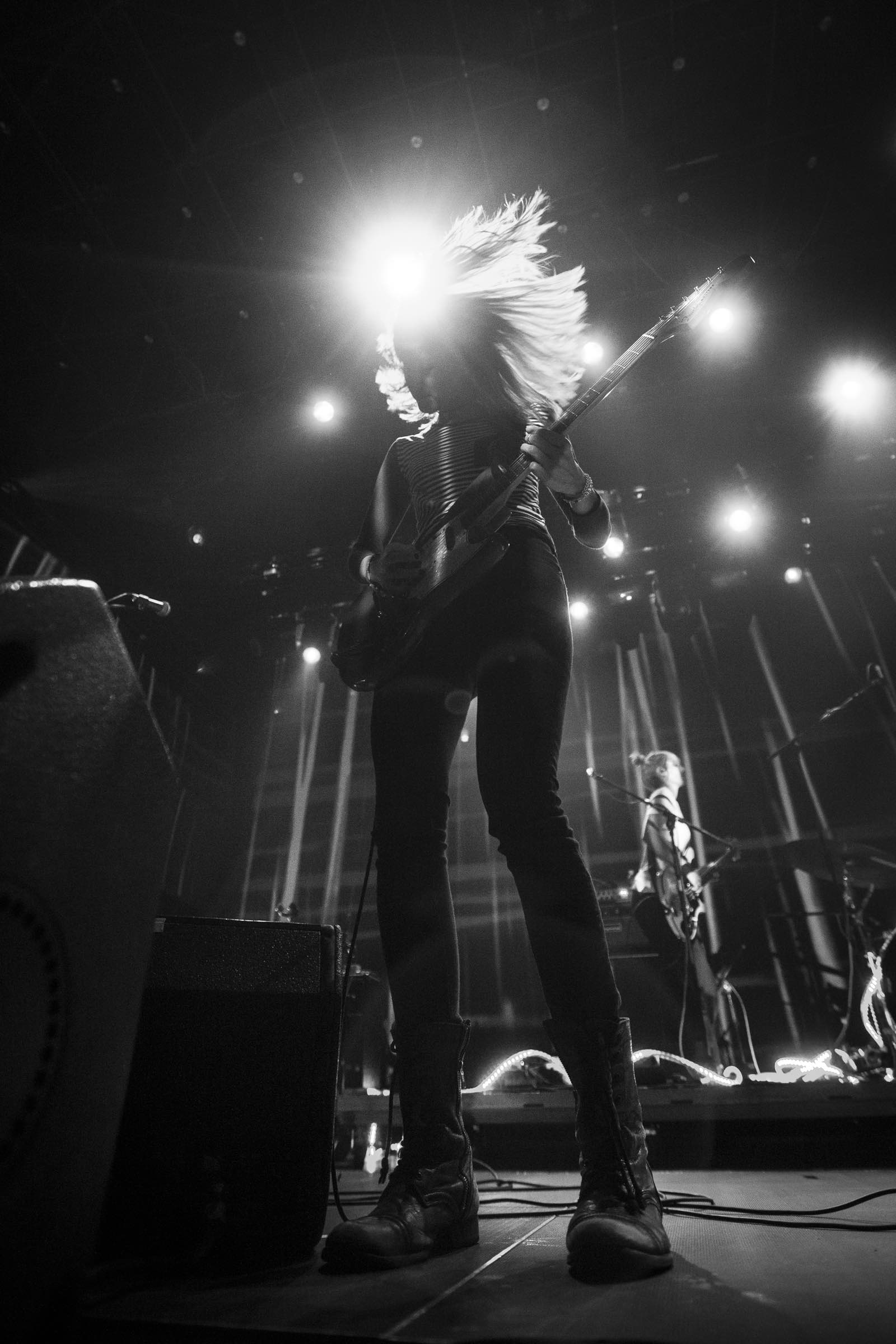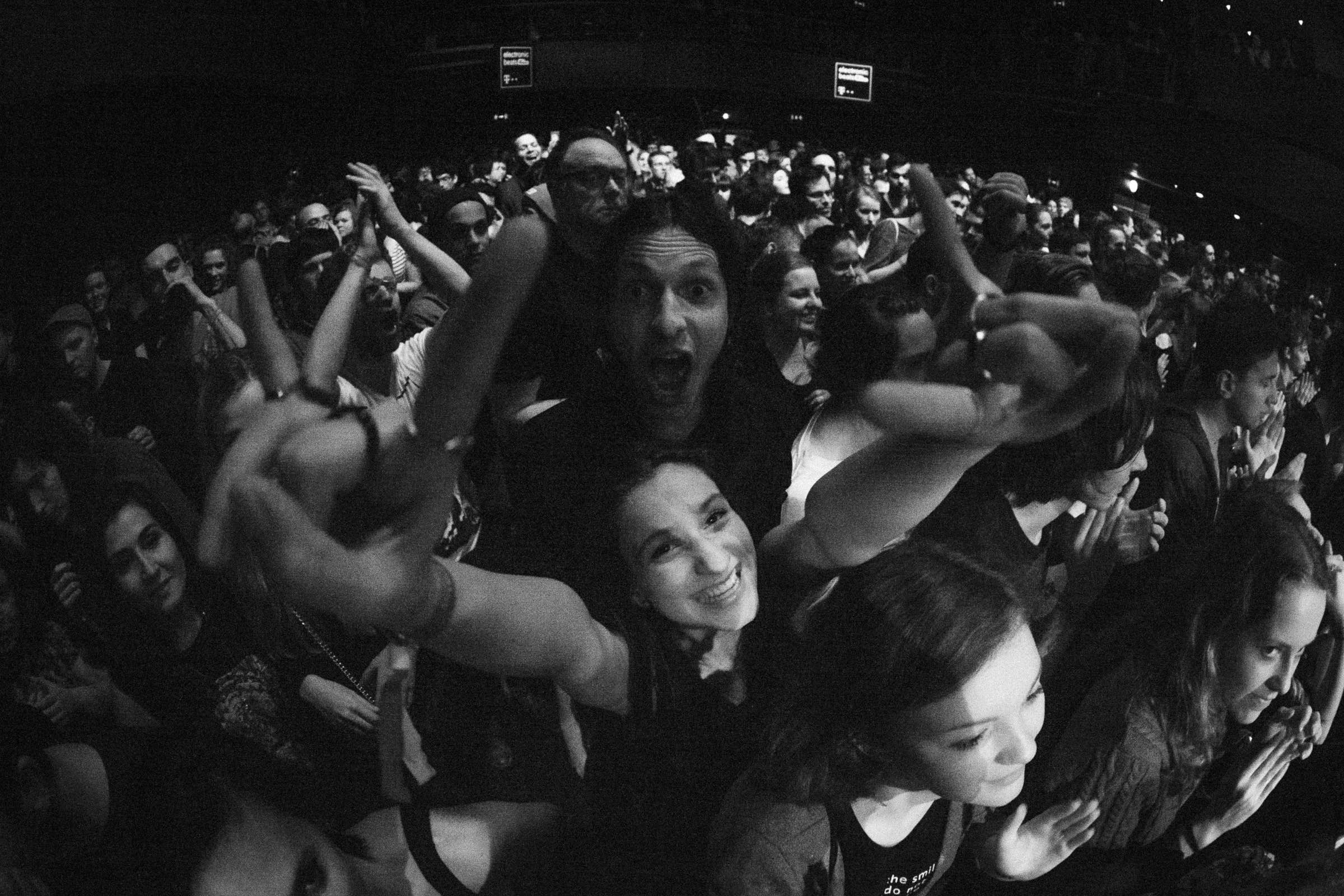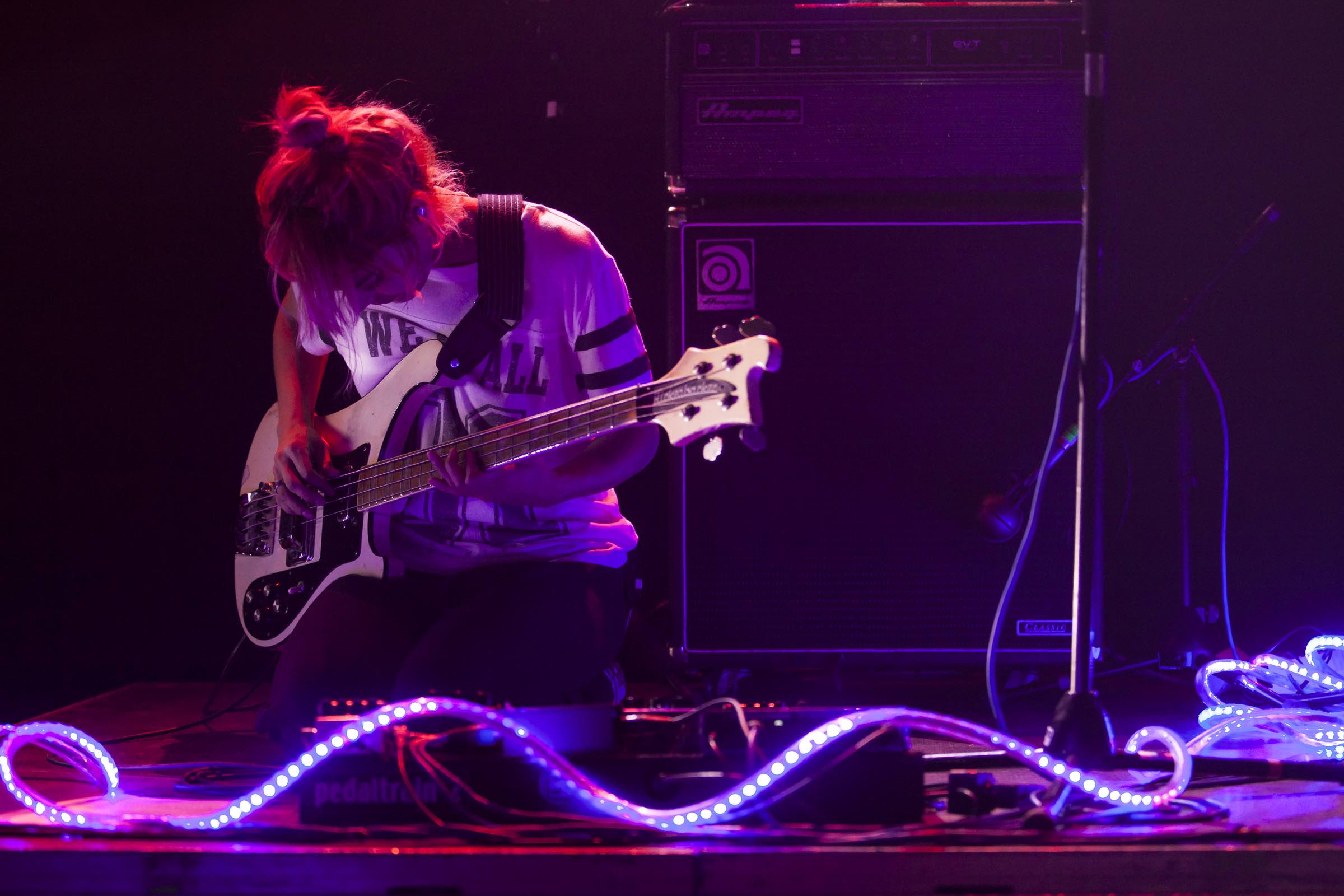 Before the concert, Warpaint showed themselves satisfied with their latest release. "It's quite nice to hear that the sound comes across as more clear, because we recorded it by ourselves," bassist Jenny Lee Lindberg said. "Those two songs are the first kind of self-produced and self-made official releases that we did," drummer Stella Mozgawa added. "It captures the live thing."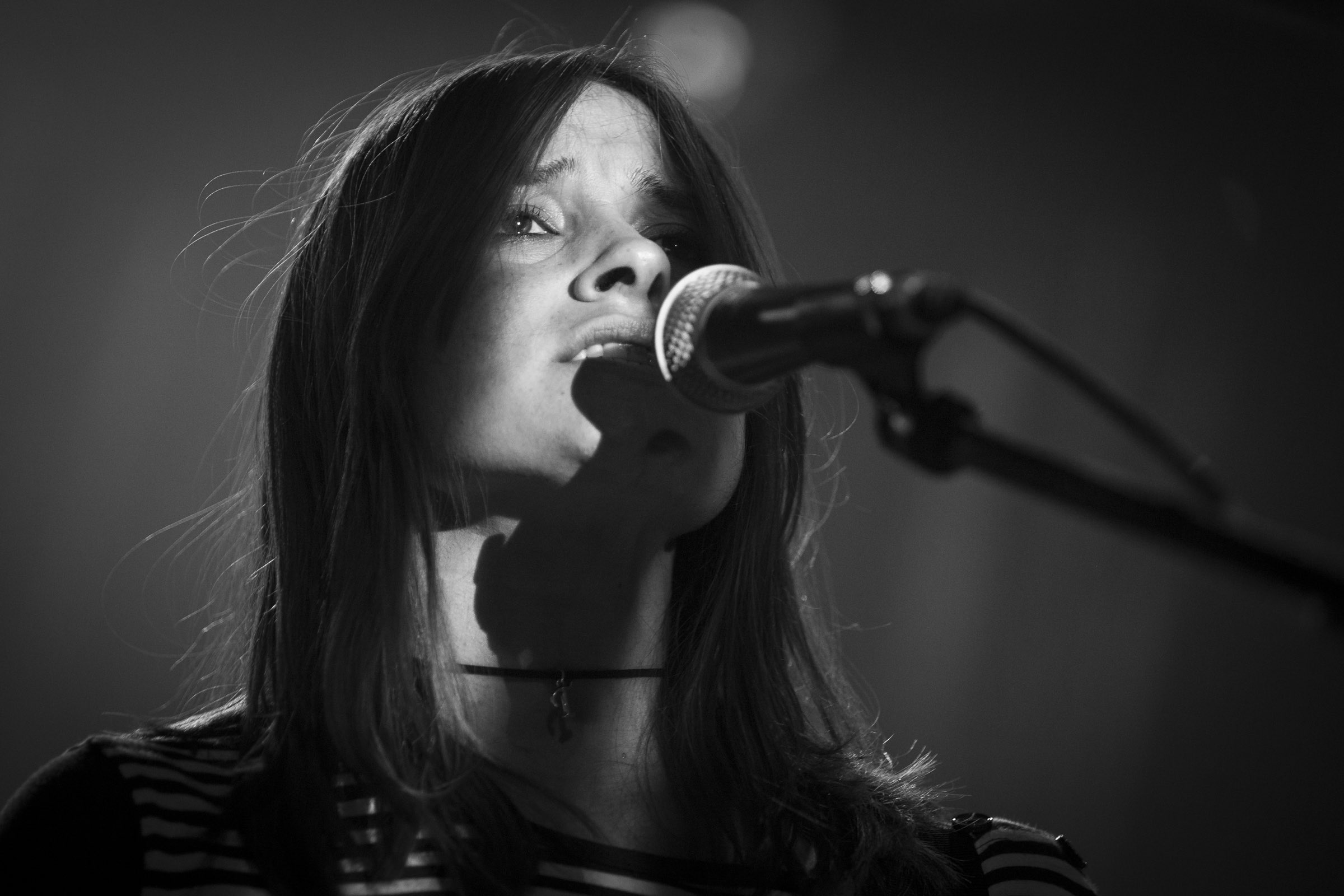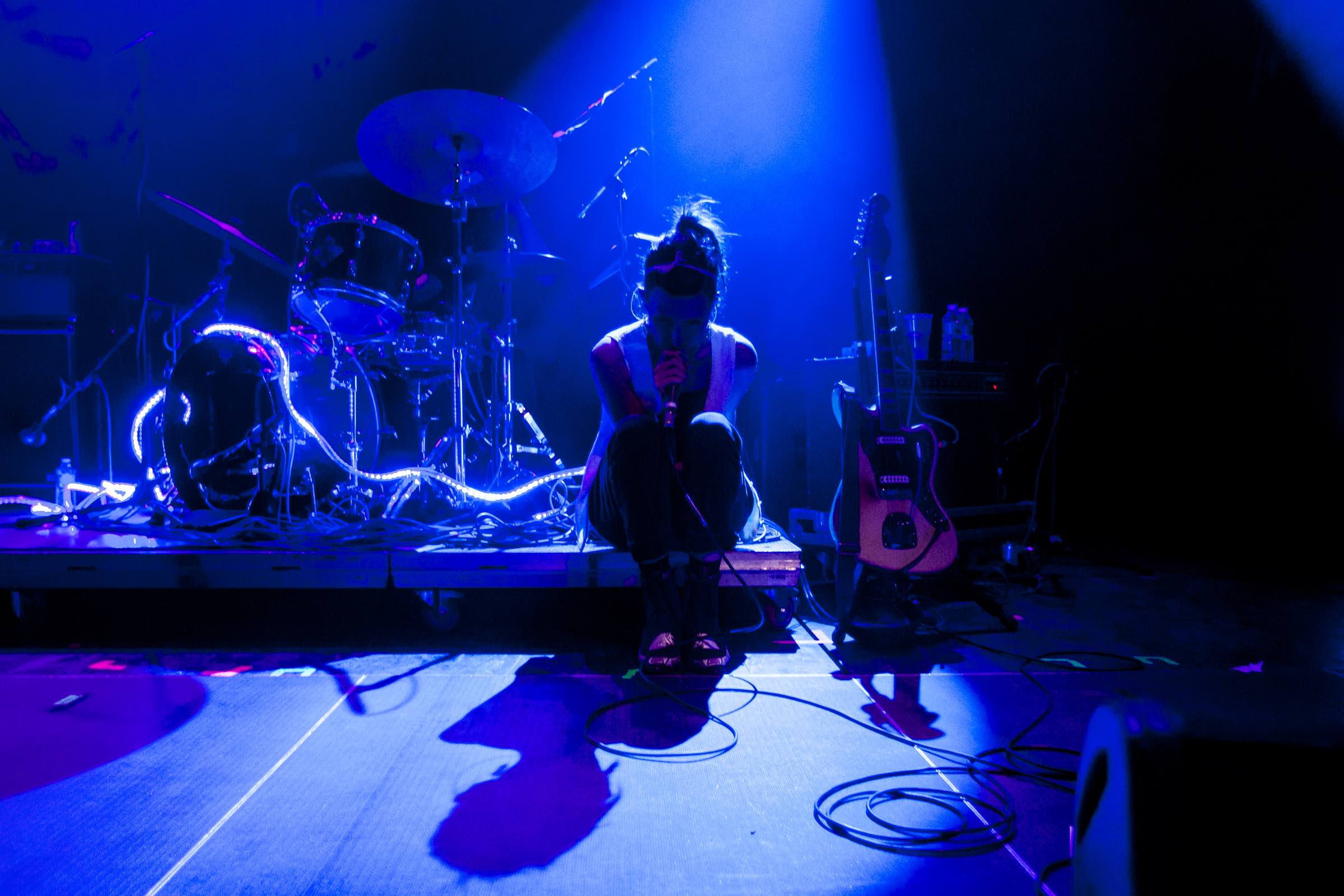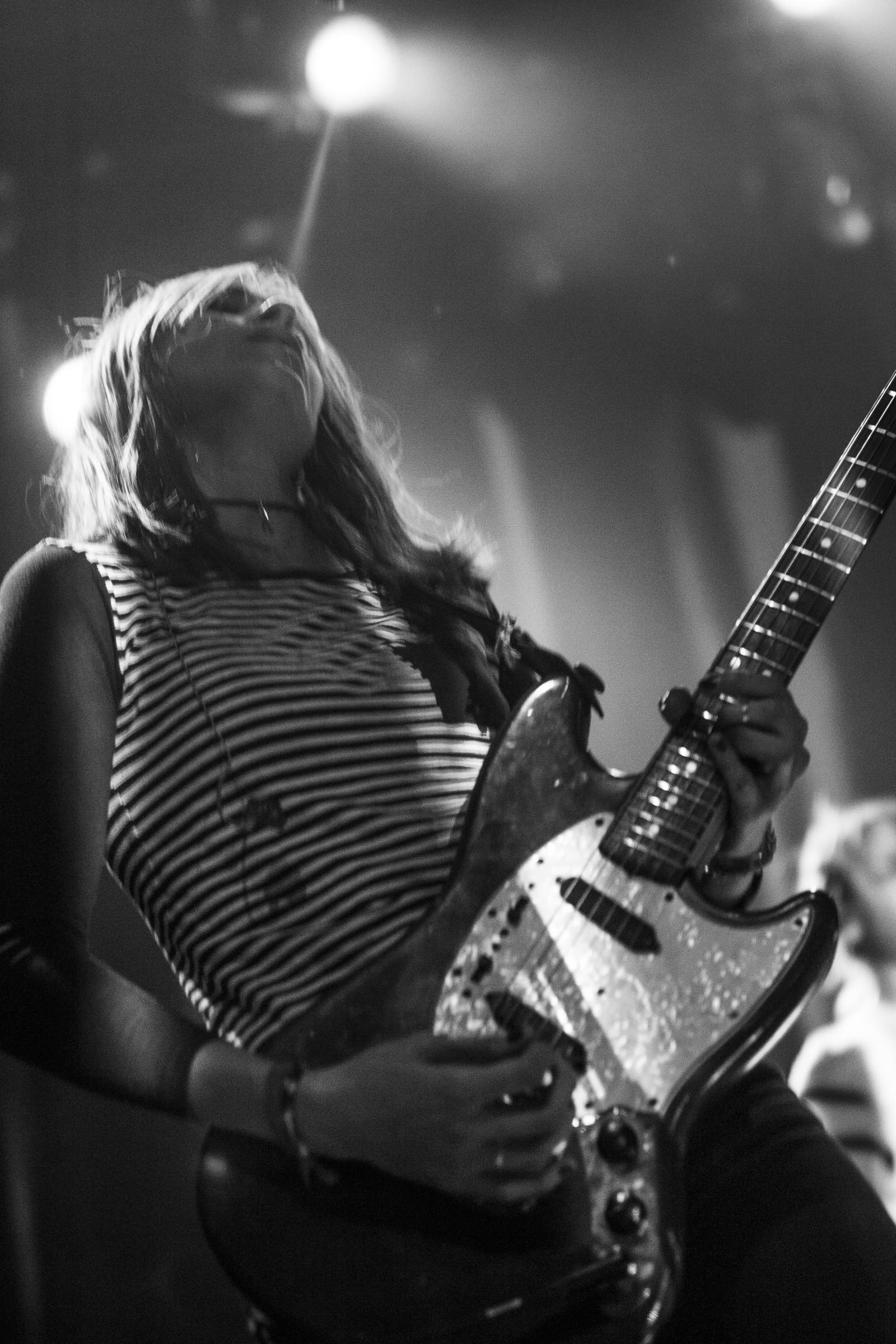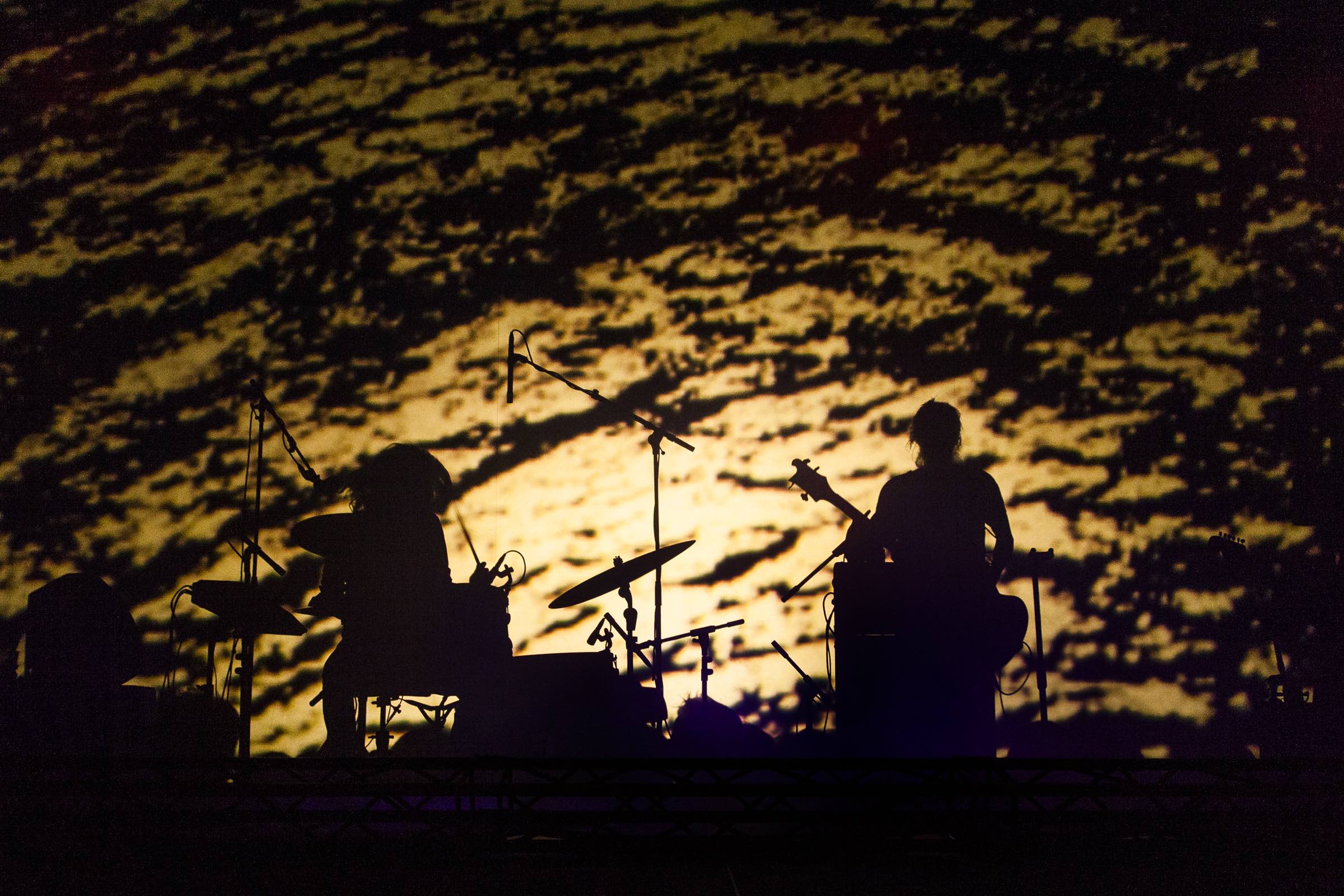 Recapture some of last night's music in our mini-playlist:
The final EB Spring Festival in Cologne takes place on Friday, May 29th at E-Werk with Róisín Murphy, Django Django, Howling, and a very special guest.
Published March 14, 2015. Words by jannik.