James Blake & Wolfram join Electronic Beats Festival Vienna 2012
You might have been wondering about that 'special guest' we've been announcing two weeks ago for our upcoming Electronic Beats Festival Vienna 2012. Back then, things were already seething in the background, but unfortunately we haven't been able to tell you (until now!) that James Blake will be joining Electronic Beats once again.
Following his performance at EB Festival Gdansk in April, Blake will be performing live once again, this time at Vienna's Arena. This is a night we've been very much looking forward to anyway, but now we can reveal that James Blake will be premiering new songs and material during his live show on October 12th, 2012.
The young British artist and producer is in the midst of recording his sophomore album, and you'll be able to be amongst the first to hear them. Besides that, our festival will be one of Blake's few live shows scheduled for this fall.
Also new on the bill: EB resident Wolfram! Get your tickets now; it's only 19€ only (plus ticket fees) for James Blake, Hudson Mohawke, I Heart Sharks, and more, and that's a damn good deal in any country.
Make sure to RSVP to our event pages on Facebook and Google+, or to follow the Twitter hashtag #ebfest12 for more updates following. See you in Vienna this October!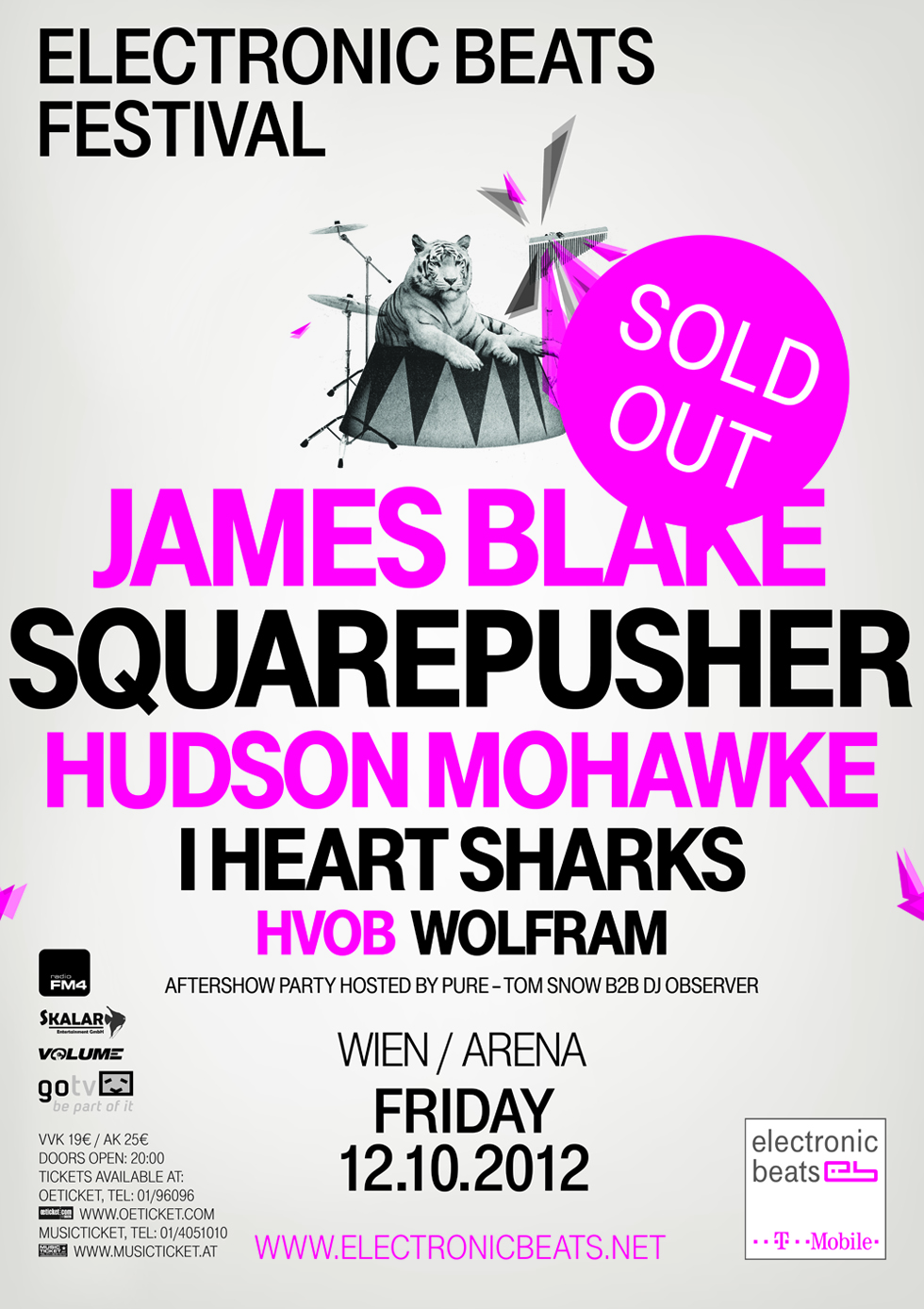 Photo: James Blake Live at Electronic Beats Festival Gdańsk 2012 | © Łukasz Jaszak
Published August 15, 2012.