Keeping the Faith: Berlin Fashion Week
With Mercedes-Benz Fashion Week Berlin officially over and Paris just a strut and a skip away, what better time to reflect on some of the collections witnessed from the past week.
There was some good, some bad, and just some downright U-G-L-Y, and whilst our Berlin Fashion Week may not be running with the big boys just yet, there are still some designers causing quite the stir in and out of this city.  So without further ado, let's take a look at some of the best from our budding Fashion Week.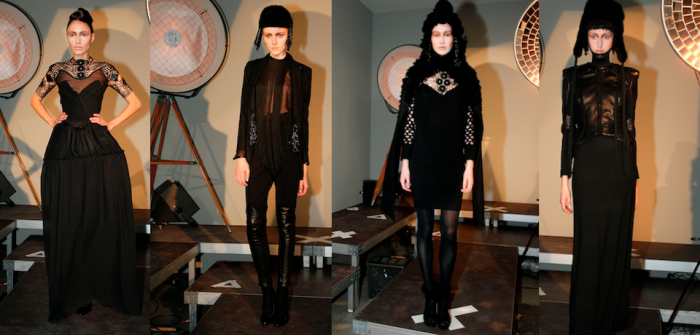 Augustin Teboul
These Neukölln residents have been a favorite on the Berlin Fashion Week scene for the past few seasons, with their intricate leather and lace designs boarding on the more haute-couture side of the spectrum. However, their AW13 collection presented a different side to these queens of darkness, with many of these new items being separate, more wearable pieces, putting aside (but hopefully not forgetting) the more dramatic creations which we have grown to love. Saying that, the hand-made headpieces are absolute stand out items and hopefully it's only a matter of time before one is spotted, turning heads, on the grey streets of this city.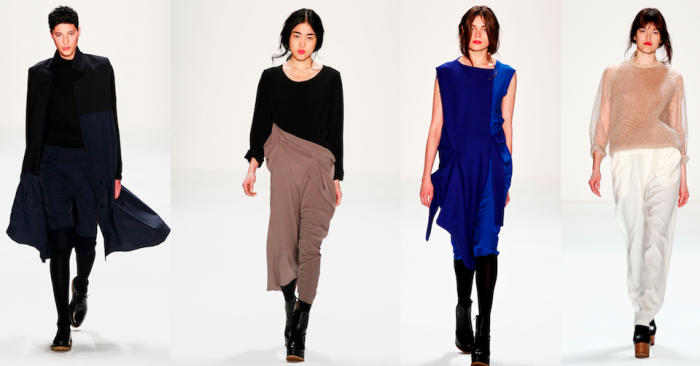 Arguably the master of the simplistic, "look, I'm not trying hard but this outfit cost more than your rent for the entire month (2012 rent of course)", style that Berlin has become all too familiar with recently, Karaleev's AW13 men and womenswear presentation was one of the strongest that this season has to offer. Coherent, clean, and 100% translatable for any style, Karaleev is clearly still moving forwards with his vision, playing with the mix matching of tones and fabrics, leaving us with a collection that will be a must have for any admirer of good taste in fashion, far beyond the parameters of Berlin.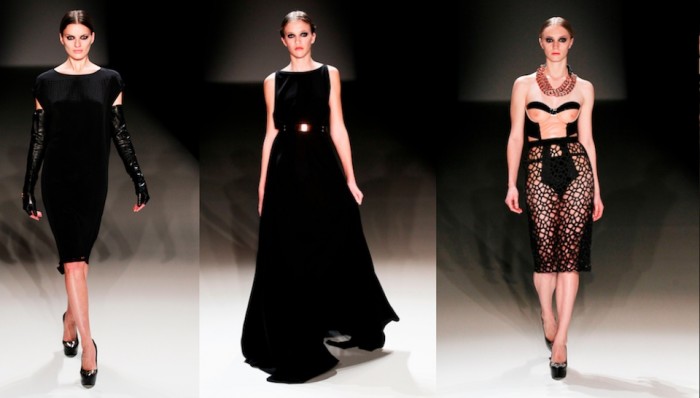 A personal favorite on the Fashion Week circuit, Tomaszewski's AW13 collection once again proved that this man knows how to mix the most extravagantly avant-garde with wearable day/night wear. Almost an entirely black collection, apart from the nude bodice and subtle peeks of skin, it was made up from lace, knitwear, heavy bead-work, sheers, leather, feathers, oh my! A truly breathtaking exhibition of good taste and innovative design, Tomaszeski was the perfect way to close the week and damn, those leather gloves with the shards of glass need to be a part of my life, like, now.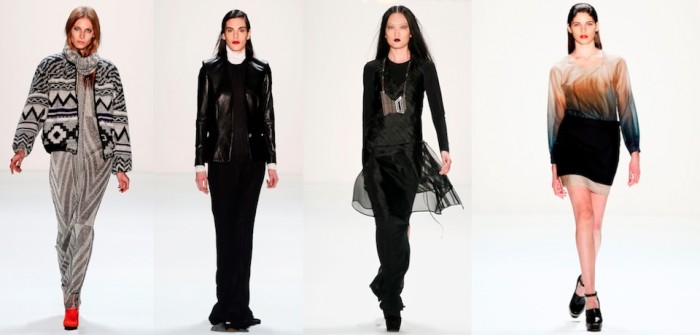 Best of the rest
Also putting their stamp on the week was Lala Berlin and the use of her prints, with the welcomed injections of color popping up throughout the show. We also loved the Bowie track to close the show, making it virtually impossible for you to sit still in your front row seat. Issever Bahri's use of leather and crochet, Irina Schrotter's attention to the darker side of design with layering of sheer and those fantstic wooly mammoth platforms, and Hien Le's elegant and sophisticated opening show, were just some of the other shining examples of why we keep the faith for Mercedes-Benz Fashion Week Berlin.
All images copyright Mercedes-Benz Fashion Week Berlin.
Published January 20, 2013. Words by Amy Binding.