Tour Lisbon's Creative Scene With Príncipe Discos' DJ Marfox
Lisbon is a tough city if you live in its suburbs. The city center has a lot to offer, but there's an invisible wall between it and the periphery. All of us in Príncipe Discos come from more or less the same area in the periphery, where many locals have never even been. I was born in Quinta da Vitória, a bairro in the Portela province that was torn down in 2013 and moved to Quinta do Mocho, another housing project where I've lived ever since. There are no real structures for clubbing or anything like that where we live. We used to have a lot of proper parties around 2006 or 2007 that went till 9 a.m. with pounding beats. But there was too much confusion involved; people were getting too drunk and having too many fights. At some point the DJs stopped playing because people didn't respect the party. They came to fight.
Since then I've toured in Europe, the US, Brazil, and even Africa, where the Príncipe sounds are rooted. Sometimes I get the feeling that the people in the audience have never heard kuduro or batida in their lives, and we—DJ Nigga Fox, DJ Firmeza and the others in the Príncipe crew—are very happy to push the sound outside of Lisbon. We like showing a new side to the city and its diversity. In the past I was just one random name on the bill, now it feels like I'm the guy that represents a musical movement and who has the opportunity to show that really something new going on in Lisbon.
Musicbox
Musicbox is our caldeirão, our boiler where everything consolidates. For the last four years, we've hosted a monthly label night there called Noite Príncipe. The crowd there is respectful and very diverse, because it's open to everyone—not just the hip kids who're always looking for something new. There's also rastas, African-Portuguese people and kids who live for this music. The Príncipe nights have been like a school to the young kids, a place where they're able to play their productions for the first time in front of a big crowd, outside of their projects. I tell young producers, "No worries; if you fail here, people understand." The crowd's compassionate, and that's worth a lot.
Lux Fragil
I like the Lux a lot because of its music programming and because it's open to anything and everyone. I've played there, and I must say their PA is truly unique. They also lack something many other places have: a VIP section. They accept you as you are and have a serious ethic for a great night.
Casa Independente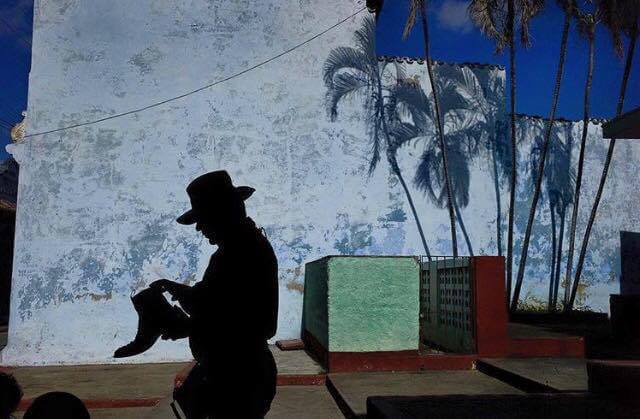 The Casa Independente, which is located in the Intendente neighborhood, is another personal favorite. It's relatively new, but its interesting nights have brought some action to a part of town that hasn't been discovered or explored yet. It's an obscure part of town because it's known for drug traffic, prostitution and gang fights, so many people were afraid to go there. In recent years it's suffered due to some major building and renovation activity, but it's up-and-coming, and I believe more and more will happen there in the future.
Photo via Casa Independente's Facebook page.
Zé dos Bois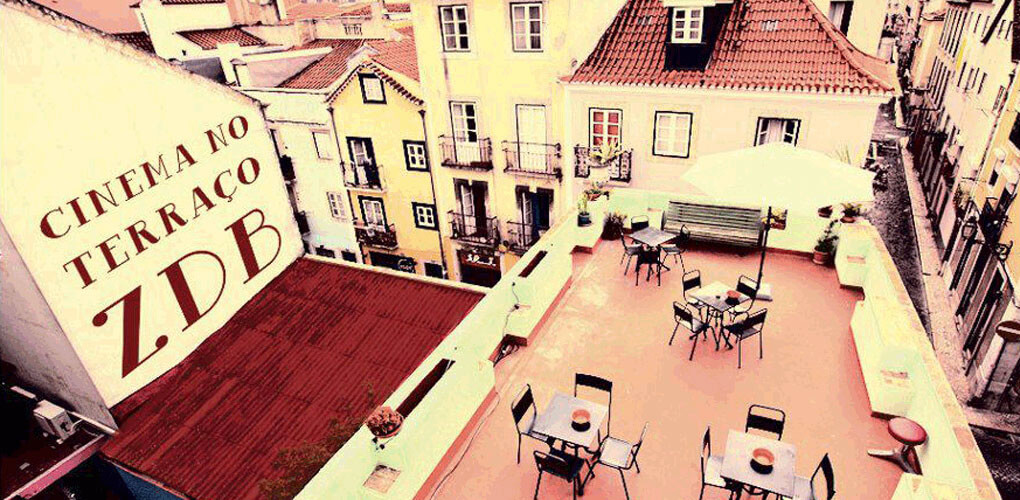 ZdB is a classic venue that's been at Bairro Alto for many years. It is a great place for small concerts and to discover new music. You won't stay there until the end of the night—you always end up somewhere else—but it's really a great place to start out.
Photo via hg2.
Flur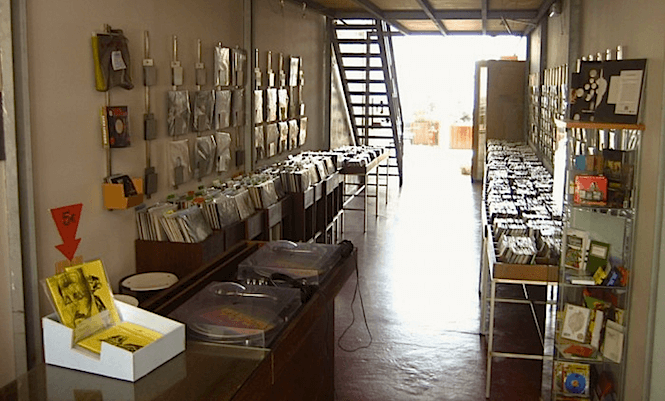 My favorite record store in Lisbon is definitely Flur, which is located in a former warehouse by the Lux. It has a wide variety of music, but most importantly it has an impeccable service. The first thing I observe when I go to places like that is how people treat you. I could go to a store and spend 1,000 euro, but if the service is bad I won't come back. But at Flur I'll come back any time and spend even more throughout the year. "Have you heard this tune?" "Do you want me to reserve a copy of this or that?" "Check this, dude!" That's what makes you feel comfortable. It's a great place to socialize, discover new music and change ideas. That creates a bond between you and the store. That's how you spend your money happily and come back. Of course, you'll find all Príncipe records there as well.
Photo via Facebook.
Príncipe
Príncipe is our home base and a haven for a lot of kids. The guy who's touring with me right now, Anderson, just told me, "If it wasn't for Príncipe, I would have stopped making music." Príncipe is a stepping stone for them, as is the label night at Musicbox. I actually don't play that much anymore, in part to give those kids a stage and platform. Our sound is a Lisbon thing, yet our objective is to catapult our sound to other countries and within Portugal. There are Príncipe nights in Porto, Coimbra and various other places. It's growing.
O Bairro i o Mundo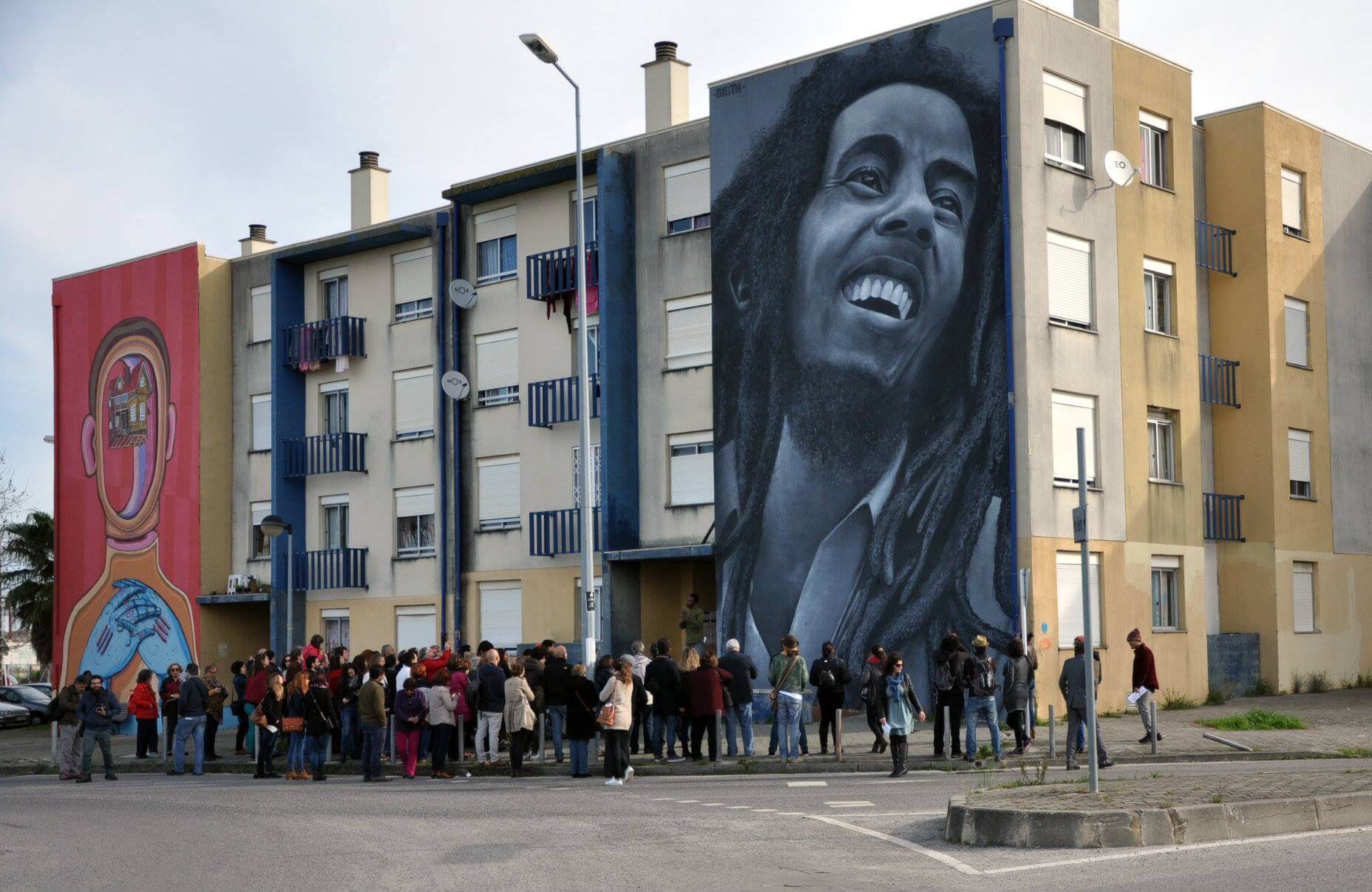 The O Bairro i o Mundo is the biggest open-air urban art gallery in the world, which adds a new dimension to the Quinta do Mocho neighborhood. Tourists come through every day, and I believe that it has much more visitors than many museums in Lisbon. The community really embraces it, and that's an important step in opening the periphery to the outside world. And it's not only tourists who come visit—Lisbon natives come around as well, and even Portuguese journalists are no longer afraid to meet me in that part of town. Why should I run around in Chiado, an inner-city district, and show parts of the town that literally everyone knows? Come to my neighborhood and check out what we have here. It's not all gun fights and crime as you read in the news. Sit down, have a traditional Portuguese or African dish in one of the restaurants and chillax. It will give you a total new perspective of Quinta do Mocho.
Photo via Facebook.
DJ Nervoso
Quinta do Mocho is the inspiration for my sound, and Nervoso is the pioneer of the style. He's a great DJ and an inspiration to everyone. I started going to his parties back in 2004, and at some point also started playing with him. Unfortunately he quit playing after a party with too many fights and too much blood. It was getting out of hand; we're talking about parties with 1,000 to 1,500 people coming from all the suburbs. So he decided it was the best for the bairro to stop these parties.
People keep saying that Nervoso abandoned them and ask why he doesn't play anymore. But he didn't abandon the scene—not at all. He just wanted people to realize that the situation got out of control, and that if he kept playing there would have been more blood and more people dying. As a DJ you have certain responsibilities.
There were very critical situations—fights between different ethnic groups, people from Angola, São Tomé, Guinea and other countries. They usually grew up together, but then preferred to hang out in groups with their own people. People in Quinta do Macho keep telling me not to hang out with them, but I don't give a damn about those things. Why shouldn't I hang out with whoever I want? Friendship comes first.
DJs do Guetto
We used to be in a crew called DJs do Guetto, which Nervoso and DJ N.K. started. We put out an influential compilation in 2006, DJs do Guetto Vol. 1. DJ Pausas, DJ Fofuxo and I were the young and crazy putos [kids] learning from them. I am very proud and grateful for that time. Something really new kicked off from there, and we're a big influence for all the kids these days who're trying to establish themselves as artists and producers.
I was the crazy and passionate one who was really pushing this sound. I was totally convinced that one day I could make a living from it. The community kept telling me that it would never ever happen. "Marfox, it's not on the radio, not on television—it's only in your head! Forget about it!" But I said, "Calm down. The world doesn't even know about it yet!" And now I'm here, right?
What makes me really happy is that DJ Fofuxo, DJ Pausas and I are still at the top of the game. Fofuxo is the official Rock in Rio DJ, Pausas is a successful kazimba producer and I'm doing my thing. It proves me that we three kids really, really wanted to make music.
Martim Moniz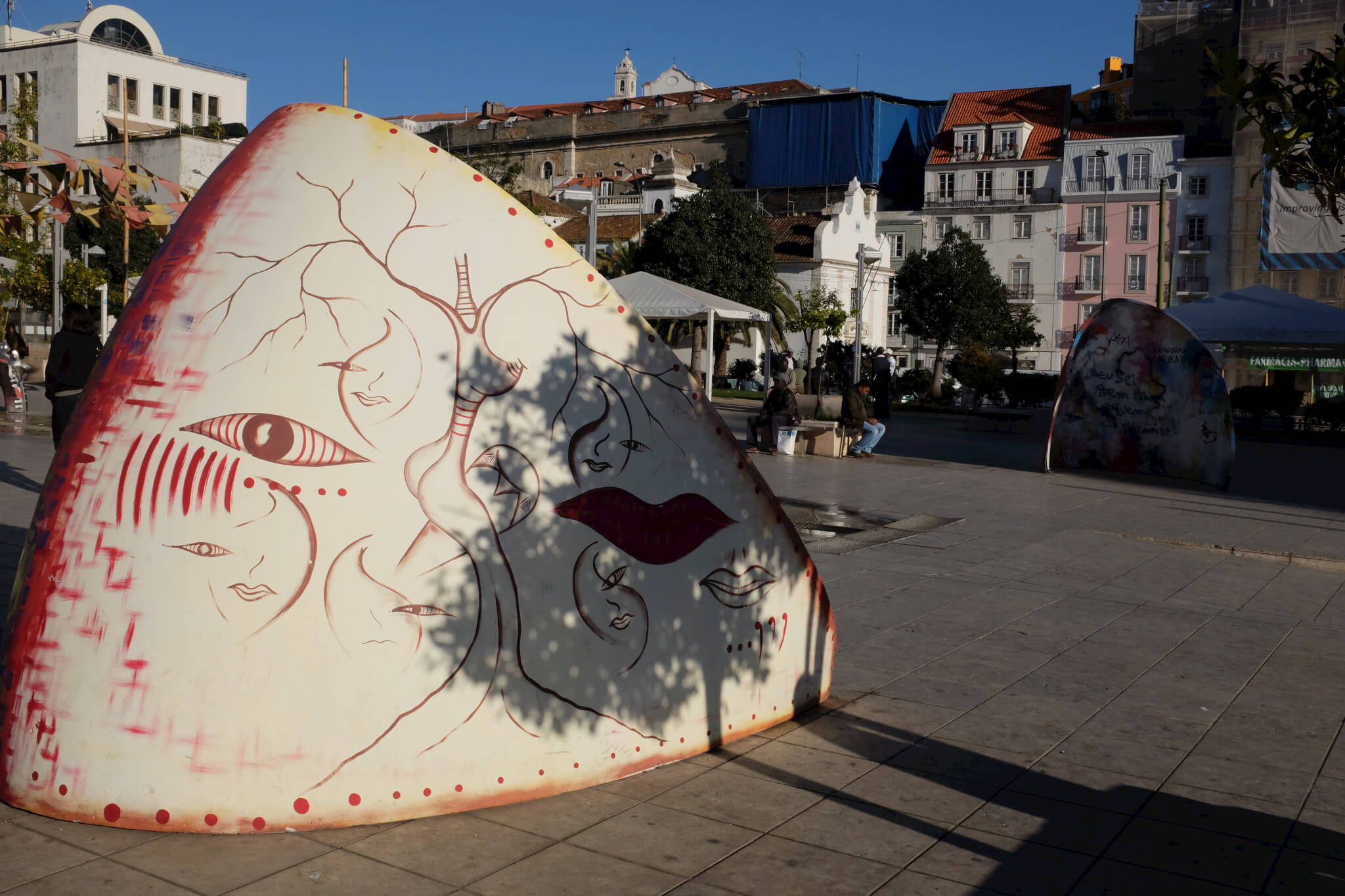 Martim Moniz is my favourite inner-city neighborhood. It's so close to Rossio [a major square and railway station downtown], but lots of people avoid that area. I liked it even more before it was renovated and before the police shut down various places because of drugs and violence. But I still love it. There are a lot Africans there, and I meet lots of friends and people. There are a few bars and hang-out spots, and my hairdresser is there, too. The best place is the shopping center, which is called Centro Comercial de Martim Moniz. It's really a melting pot there; you have Chinese people, Indians, Japanese, Africans—people from every country and nationality. It's a real mix of cultures selling their stuff. It's beautiful! There should be no boundaries, period. To me, that's where education starts. I try to teach that to the younger ones. I don't care where people come from as long as they respect me.
There are also a few outdoor concerts happening in that area. The Lisbon Outjazz crew organizes some serious events. It's really the part of the City of Lisbon with biggest variety of cultures and people. I love it.
Photo by Petteri Sulonen.
DJ Marfox will play back to back with DJ Firmeza tonight, July 5, at  Prince Charles for Native Instruments' Native Sessions: Tropical Frequencies party. Find the full lineup and details here. Cover photo of DJ Marfox by Marta Pina.