EB Live Battle: Apparat vs. Depeche Mode
Electronic Beats' live program has facilitated some powerhouse performances throughout the years, almost all of which are readily available on EB's YouTube channel. But which is the greatest live performance of all? We're handing it over to you to decide over the coming weeks as we host the first ever EB Live Battle.
The dust has settled on another two vicious live battles. The little nippers of Disclosure were dominated by big dogs Depeche Mode, grabbing not a single vote against the veterans' whopping twenty-five big-ups. It seems that everyone interested in the live battle saga used their votes to support the Mode, so the face-off between Bryan Ferry and Apparat resulted in a nil-nil draw. The esteemed EB panel stepped in at last minute to give Apparat the win. Feast your eyes and ears on Depeche's Vienna performance and the Apparat Band headlining a Budapest bill that included Buraka Som Sistema, FM Belfast and Does It Offend You Yeah. Cast your votes in the comments section below in favor of another landslide or an upset.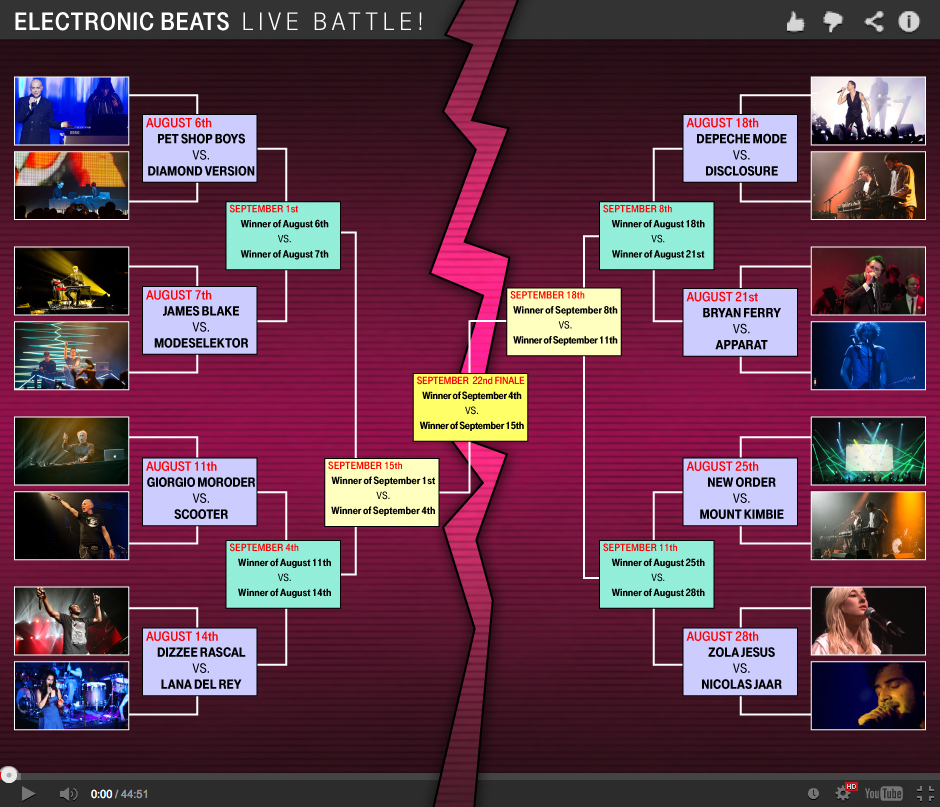 Published September 08, 2014. Words by EB Team.