EB Live Battle: Bryan Ferry vs. Apparat
Electronic Beats' live program has facilitated some powerhouse performances throughout the years, almost all of which are readily available on EB's YouTube channel. But which is the greatest live performance of all? We're handing it over to you to decide over the coming weeks as we host the first ever EB Live Battle.
Today's Live Battle is a clash of the artrock titans. On the one hand, we have Bryan Ferry, who founded Roxy Music in the 1970s, and on the other, we have Berlin post-rocker and IDM-ish producer Apparat, the former Shitkatapult boss. We opted for highlight "My Only Love", which was a number one single in the UK when Roxy Music released it in 1980, taken from his appearance at an Electronic Beats Presents showcase in late 2011. While Ferry's bandmates are all dressed smartly in suits and ties, the Apparat Band went for a more stripped-down, vaguely grunge look when they performed at the 2012 Electronic Beats Festival in Prague. But looks only go so far when it comes to a Live Battle, so it still remains to be seen whether epic guitar solos will win out over a couple of cuts of electronic-tinted stoner psych-rock.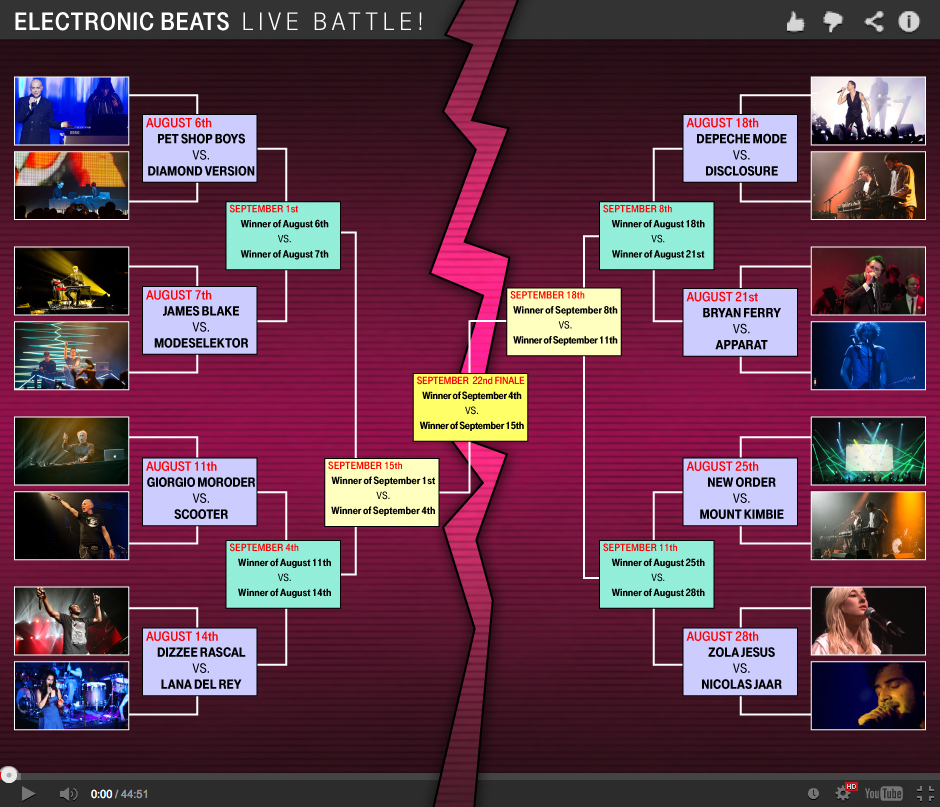 Published August 21, 2014. Words by EB Team.