EB Live Battle: Depeche Mode vs. Disclosure
Electronic Beats' live program has facilitated some powerhouse performances throughout the years, almost all of which are readily available on EB's YouTube channel. But which is the greatest live performance of all? We're handing it over to you to decide over the coming weeks as we host the first ever EB Live Battle.
This week's first Live Battle is a death match between England's vanguard and its new school heroes, as we've pitted synthpop-turned-stadium-rock veterans Depeche Mode against the wunderkind brother duo Disclosure. Depeche Mode's bid is a fifty minute-long live set from the Delta Machine album launch show in spring of 2013, during which they cranked out old hits like "Barrel of a Gun" and "Personal Jesus" as well as cuts from the LP. Disclosure manage to pack a comparable amount of heat into a fifteen minute segment of their headlining appearance at Electronic Beats Festival Podgorica from the fall of 2013, when they rolled out "F For You", "Confess To Me", and "Latch". Should today's superstars prevail over the idols of yesteryear? Cast your vote in the comments below.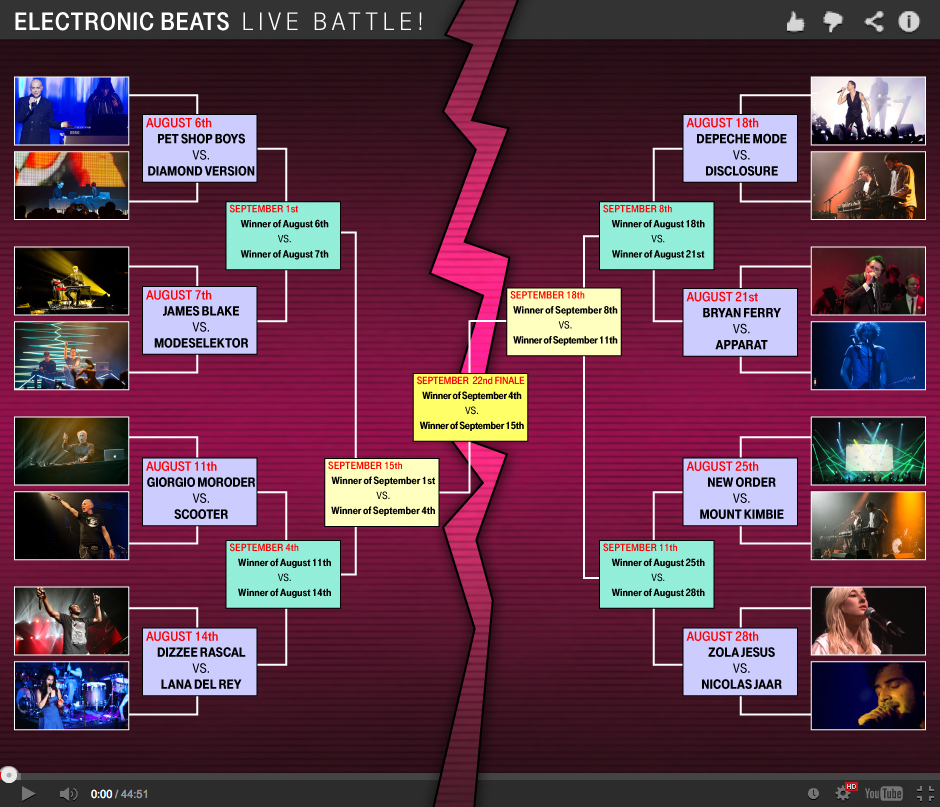 Published August 18, 2014. Words by EB Team.