EB Live Battle FINALS: New Order vs the Pet Shop Boys
Our EB Live Battle series has played host to many powerhouse performances over the past weeks, and a great number of beloved acts have failed in their quest to be named our ultimate archived gig. Depeche Mode were pipped at the post in our synth heroes showdown with New Order, while the mighty Pet Shop Boys laid waste to disco legend Giorgio Moroder. From the wreckage rise two acts who have mercilessly dispensed with all competition that has come their way: New Order and the Pet Shop Boys. We wouldn't want to call this one, but if you want to have your say on the biggest referendum since Scottish independence, place your votes in the comments section below.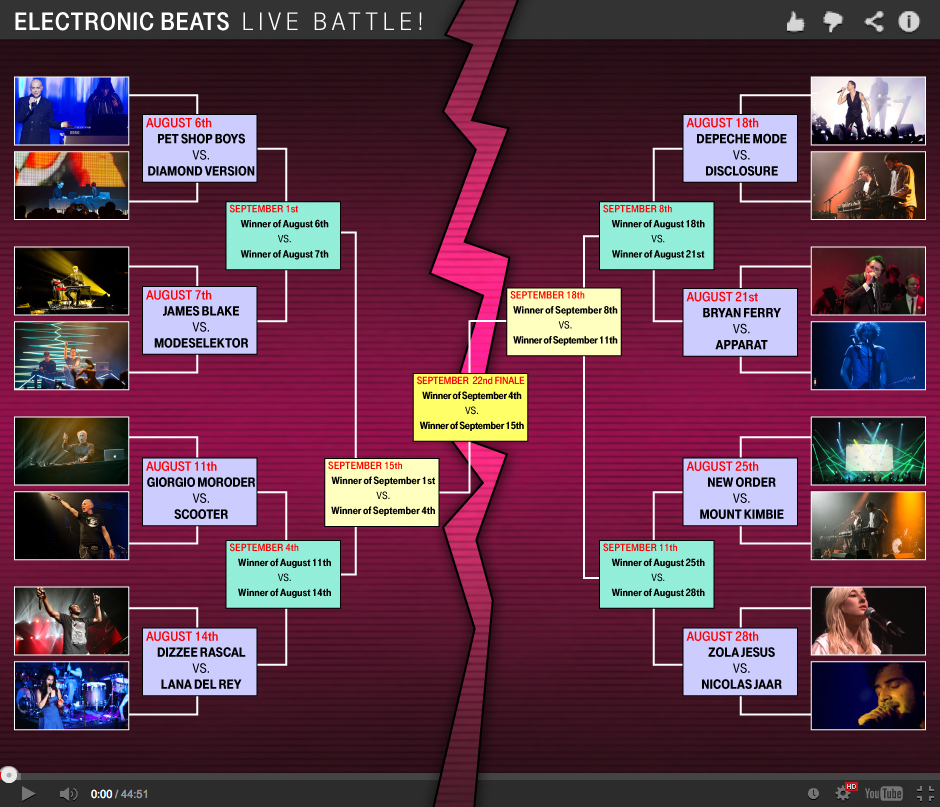 Published September 22, 2014. Words by EB Team.