EB Live Battle: Giorgio Moroder vs. Lana Del Rey
Electronic Beats' live program has facilitated some powerhouse performances throughout the years, almost all of which are readily available on EB's YouTube channel. But which is the greatest live performance of all? We're handing it over to you to decide over the coming weeks as we host the first ever EB Live Battle.
The results from the first round of battles are in. While Lana Del Rey emphatically slammed Dizee Rascal into the corner for good, the match between Giorgio Moroder and Scooter ended in a tie. After an emergency deliberation, the EB jury decided in favor of the fist-pumping disco don. Both the submissions here are re-runs from round one, which means we've pitted Moroder's appearance in Vienna last year against Del Rey's 2013 performance in Prague. Refresh your memories of the sets and cast your votes in the comments section below.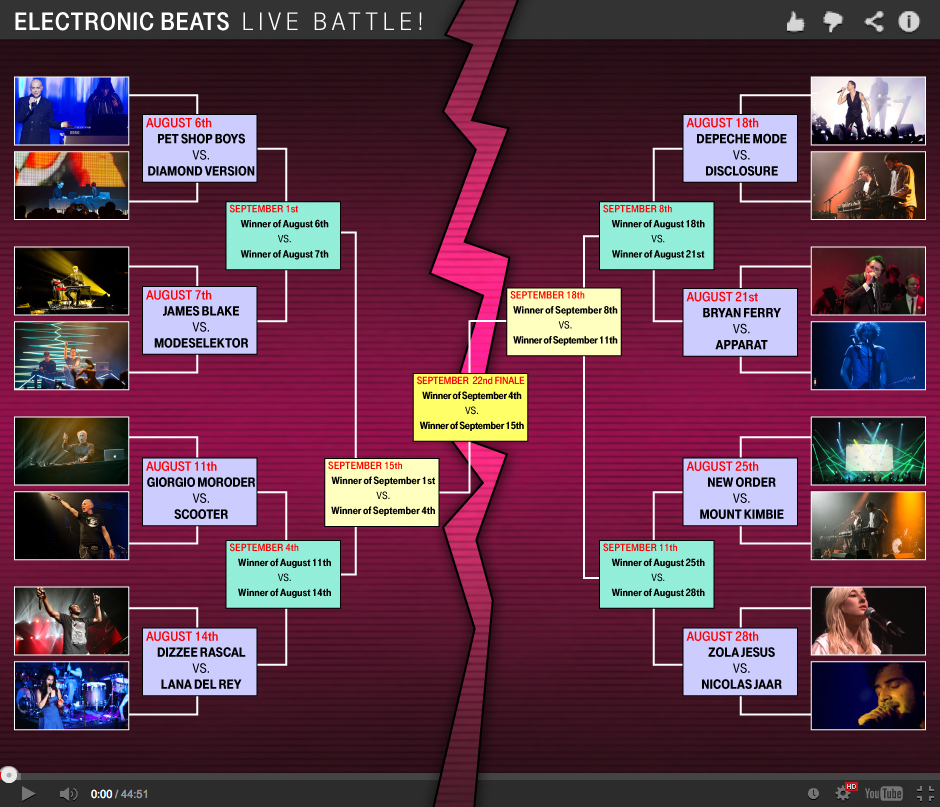 Published September 04, 2014. Words by EB Team.